AI in Fintech: How Will AI Take Forward the Fintech Industry in 2023?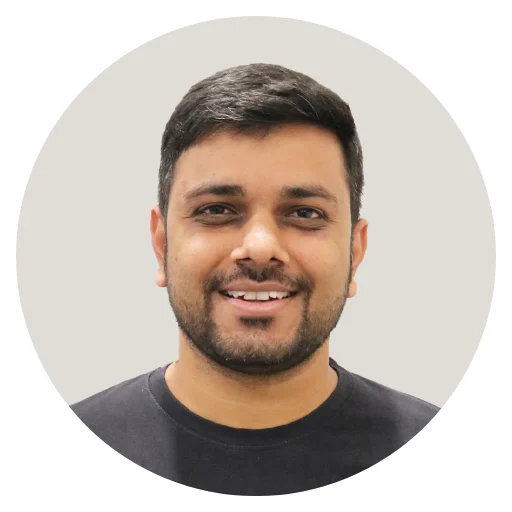 Summary: AI in fintech is not a new topic. It has been in debates around the world. With the ever-growing response of online finance, the fintech sector has grown all leaps and bounds. AI/ML has improved customer service in the bank sector in the last two decades. From digital UPI, trading, investing, etc., are all a part of AI. Let's look at how AI will transform the fintech industry in 2023. If you also want to develop a finance app, keep the fintech AI trend in mind.
Artificial Intelligence is a win for the fintech sector. It has made secure ways to gain client trust. Online facilities like chatbots, virtual helpers, and encrypted data have been the best outcome for the industry.
AI dominates the online finance world. It has altered manual tasks into automated ones. A user is now allowed to make sound decisions based on their finances. Thus, it resolves issues and helps balance innovation, security, and compliance.
Now, let's dig deep into facts, reasons, and other points that are likely to grow fintech in the next few years.
Interesting Facts that State the Growth of AI in Fintech
There are some great statistics that show the improved & future scope of AI. Here are some broad figures.
As per a market study, AI in fintech is expected to reach $61.3 billion in 2031 for the time frame of 2022-2031. And thus, AI is said to grow the sector at a CAGR of 22.5%.
As per the PWC poll, there is a rise in the adoption of AI in finance institutes. 77% are investing in AI and ML to excel online.
As per Gartner, AI is expected to eliminate up to 25% of manual jobs to be automated by it.
With such data, we can see the hype of AI's influence on the fintech sector. And, so it is crucial to stay with the current trends of AI app ideas.
Role of AI in the Finance App World
These are some of the intact roles fintech 2023 is witnessing with AI and ML advancements.
AI has conducted a personal approach toward the audience and has been a boon to knowing consumer behavior.
Moreover, with the help of AI, there is a rise in the loan risk industry. Finance firms eyeing expansion should look into ML for better scope.
With its tech capabilities, AI helps firms detect fraud, unauthorized access, and other misleading activities.
It gives you real-time finance advice to help improve your current money status.
Now, let's look at why AI for fintech is essential. Here are some of the reasons for fintech AI.
Top Reasons to Choose AI in Fintech Industry
The reasons stated below are the ones that have moved the fintech industry towards growth.
1. Custom Tasks & Automated Process
With AI and ML, fintech firms do not have to plan everything manually. Its personalized approach to finance helps design an investment plan with robust security.
Are you applying for a loan? Do you want to know the risk of investment? Do you want easy bank app signups? All of this is possible with AI. It thus, promotes pre-approved loans by automating the whole process making it quick access for users.
There are no mundane tasks in the fintech sector. Thus, small or big banks and other financial institutes have adopted AI for their tasks.
The data are secured and stored with all the details in a proper format to give users the best finance plan as per their earnings.
As a result, all the time taking tasks are eliminated with the help of AI. And the users are getting customized data with all the apt filters for their investment.
2. Overall Cost Decline
There are a lot of tasks that are automated, but still, there is a long way to go. Human errors happen in some tasks, which can turn out to be costly. It also consumes more time and effort to fix the issue.
But since AI has not left any stones unturned- RPA (Robotic Process Automation) has given us all we want. It imitates the process of human tasks and avoids unnecessary- man, work, time, and cost.
3. Great Customer Experience
How will I be able to open an account? Where should I invest for the short term? How should I pay for a car loan? And more.
When we decide to invest a certain sum at some place, an unending list of queries is followed. And everyone has to make such decisions now and then.
So earlier, before AI, the bank staff could not listen and hear every query as there was more demand and less time, manpower, etc.
But, with AI, the online chatbot and virtual assistance made the work easy. The user engagement is growing with digital advances as they get instant queries resolved and less time to wait for a process to occur.
Thus, the on-demand app ideas related to finance will never end. As it also flourishes and matches all user experiences and expectations.
4. Investment Process Made Easy
Robo advisers have done things right for the bank world.
Investments are a huge decision. One needs proper guidance and has a lot more to ask for again and again. So, AI in 2023 has made the procedure of lending easy.
As per fintech news, the robo advisor market is all set to reach $2.8 trillion in 2023. These advisors are also trained algorithms that can answer and advise users on the query they put in front of the robots.
Our expertise: In the same genre, we have also made an app. A risk management software– it identifies a user's risk of investing in a house, loan, education, etc. It is a simple app where users have to fill in a survey given by Admin. On the basis of the answers, RM works on its outcomes and sends an auto-generated report with the help of a formula.
5. Results Are Accurate
As humans, we are bound to make mistakes. Some errors do take place.
Especially when we have to hop from one task to another, there are chances of making an error. But, with AI-supportive finance apps, we can say 99.99% no issues or errors in the data.
Not only does an AI tool help save time and effort, but it is also flexible. One can easily add new updates, train algorithms again, and spend fewer hours doing routine tasks. Thus, it gives accurate results and helps grow the business on the right track.
However, if you are in search of a finance software development company, consult us. Our fintech developers have the exact solution for your business. And we are also skilled to back your idea with blockchain, RPA, AI/ML, and more such advances. We are a reliable source to build your online venture.
6. AI Is Intelligent
AI is here to change the finance landscape. With constant updates and storing advances in data, there is no looking back with AI/ML.
The tech that can analyze, store, secure, and give a 100% accurate result has a long way to go. One can also study their competitors by gathering pertinent data with the help of AI.
Now, after the impactful reasons for Ai in fintech, let's look at the challenges finance firms face when they adopt AI.
Challenges of AI Faced by Fintech Firms
Every cloud has a silver line.
AI has pros and, thus, has some challenges too. And one who has decided to implement the tech has to study both sides for successful MVP app development.
Let's have a look at the list to know them better.
Budget constraint
We all are bound to follow different budgets. There is always a budget to maintain for small and medium-sized fintech firms. 86% of banks and insurance firms have planned to adapt AI with a rise in overall investments by 2025.
So, all the finance firms that have aimed to go AI have got the technology's back. It is an ever-growing advancement with a budget to fit every size.
Our expertise: Herein, we have built a virtual financial assistant app. The fintech app tracks daily cash related tasks and cash flow. It helps users improvise their budget to reach the future goals.
Uncertain work process
Kaleidoscopic patterns will affect your work. With AI, you need to have a plan of action to embrace its full potential. So, give a solid thought before you create an actual plan.
Lack of experienced resources
Adopting AI is very easy. But understanding its apt use is complex. One needs good resources that can help their firm grow with AI.
AI has updates every day. So, you need to know how you will use that trend for your firm. Thus, train or get the best resources for your success.
Everyone does not accept AI
Human interactions are still given more preference than chatbots and robots. Some people think of AI as a boon and AI as a curse.
Thus, there is no 100% acceptance of AI across the globe. So, you need to decide to walk the path or not. You can also keep it neutral. As people still find humans more trustworthy than tech.
Now, let's look into the apps of fintech with AI.
Let's Build Your Ai-Powered Fintech App
• Build Secured & Robust AI app
• Provide accurate finances to your users
• Deploy a trend-setting AI fintech app
Contact us
Apps of AI in the Finance App World
#1 Data Analysis & Learning
Manual data is hard to retrieve and has never given fruitful results. On the other hand, AI data mining tools gather multiple data at a time in varied parameters in one place. Not only does it give you data, but it also analyzes it, cleans it, and archives it by disclosing valuable details.
It is also used to forecast future trends through the predictive analysis. AI and ML are also used for risk analysis, predicting stocks, and revenue forecasts.
It becomes easy to eliminate any data errors ahead of an issue that is likely to occur.
#2 Facial Recognition for Payments
China has adopted facial recognition to pay online. It is all about a user's DNA. The system uses DNA to process payments and gathers details about clients' choices, after which they are always given suggestions.
Now, how the process takes place?
The payment terminal detects the customer's face with computer vision tech. Then allows transmitting of the template to the primary device. It thus checks to see if it matches the original template with your bank.
While no smart gadgets or payment cards are required to complete this task, the level of feasibility customers receive through this process is one step higher. The entire process only takes a few seconds.
#3 Trading
Trade and investing money in the right place become easy with AI. It gives you results based on your data for all the years to date. The facts proven by it are beyond human capabilities. Thus, trading becomes easy and sensible with AI-ML.
Our expertise: We have also created an online trading analysis software that helps track and evaluate trading goals. They can import trade automatically and do the calculations and metrics easily.
#4 Predictive Model
Prediction helps in risk management. It is a perfect tactic for loan firms and stock traders. A firm usually builds such an app to know the risk ahead of its decision. Moreover, it also boosts accurate sales and learns customer behavior to help mold the business as per their needs.
How Will AI Transform the Fintech Industry?
With the invention of technology, there has been an even more rise in malicious practices. The ratio of fraud, risks, and compliance, AI is the way to protect banks and credit unions. The tech will keep the user's data and assets safe.
Over the years, the banking sector has also grown with the use of AI. In just two decades, online transfers, with no middleman, brought profits to finance firms. Thus, there is a lot of scope to expand with the right AI trend in the fintech market.
Now, let's have a look at some of the great examples of AI fintech.
Top Fintech Firms Using AI
Personetics Technologies
The firm is a self-driving finance stop for users that use AI to know a consumer's personal banking needs. Personetics Technologies assist users to achieve their financial goals. It thus, helps to save more for the future. The platform has also partnered with many banks to provide the best online service.
Kasisto
Kasisto imparts the best online assistance to all the channels like mobile, web, message, and voice-activated devices. KAI interacts to resolve problems in time and gauge client expectations.
AppZen
AppZen gives a 100% result by auditing your finances with AI. It also learns and understands your business and accounting processes like a master.
Before ending the blog, let's quickly dive into our contribution to the space.
Our Contribution to Fintech Industry
WebMob Technologies has been around for 12+ years. We have been recognized as the Top software developers in India in 2022 and the Top web development companies in India by great platforms like Clutch and SelectedFirms.
We have served 25+ industries across the globe and deployed 500+ projects. Here are some of the best finance apps built by us.
We have also extensively worked on loan management and loan mortgage apps. These apps are designed with great UI/UX by senior experts. We also do update fintech with the best tech blends. Our experts build apps for your needs. Over the years, we have gathered great expertise to merge good apps. Thus, we provide the space to grow and excel online.
Conclusion
Artificial Intelligence technology has a lot to offer to finance businesses. AI data analysis has a long way to go with customer delight, growth, and efficacy. And so, if a firm adapts AI-ML, it will remain on top of its game.
The global market gain will reach USD 1,811.75 billion in 2030. This number says it all. And so, the tech will play a key role and give the best invention to the finance firms.
It will be more secure with data storage, where access will be with a responsible person. With each day, AI is setting new trends, so if you are about to invest in a fintech AI app, then this is the time!
Explore the AI in fintech trends and gain your profits in time. For any further queries on how will AI help in fintech? what will be the tentative budget for AI fintech? how much time will it take to build an AI app? Thus, feel free to ask our experts.
Our senior experts will give you your desired finance app solution. Contact us and get a free quote for your idea. Invade the online world with our tech brains and your innovative idea.
FAQs
1. How can AI change the fintech industry?
With AI, a firm can easily manage data, analyze details, and properly assist users. There are no human errors. And it also automates tasks that help the staff grow and expand the firm in other directions. Thus, there are many advances in AI for varied fintech departments.
2. What is the future of the fintech industry in 2023?
Blockchain, ML, and IoT drive the future of fintech. Thus, all these advances guide it to give the best automation and user service.
3. How is AI impacting fintech?
FinTech firms' customers can now trade stocks and shares with smartphone apps. The AI tools can also evaluate petabyte data across several extents in no time.
4. What type of AI is used in finance?
AI and ML in finance give chatbot assistance for fraud and task automation. And so most banks are aware of the potential of AI.
5. What are the advantages of an AI-powered app for my fintech company?
AI-powered apps can help you automate tasks, identify frauds, and boost risk management and client satisfaction. Data security and cost-effective measures are some other benefits that the tech is likely to offer your firm.
6. How big is the AI industry?
As per a report AI will reach nearly 100 billion U.S. dollars, a twenty-fold growth by 2030. Thus, AI covers a lot of industries.
Hire Remote Developers
Scale up your project with our dedicated team of developers & deploy your project in time.
Hire Dedicated Developers
Subscribe to Our Newsletter!
Stay Updated to the Technology Trends for Every Industry Niche.