10 Artificial Intelligence App Ideas Using Open AI Tools in 2023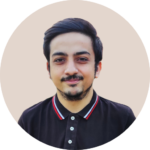 Summary: Clients are the crux to success in any firm. We all are in a rat race for app ideas and technological inventions. The advancements from Alexa to food delivery have become vital to our lives. And also, all these incredible inventions are a gift of AI. In this blog, we are yet again going to discuss its latest trend-setting technology- Open AI. Let's quickly run into app ideas driven by Open AI tools & explore more about its offerings.
It is hard to picture our lives without a grocery delivery or taxi app. Right?! We are so used to using apps to receive instant services. Now, it seems no industry will likely sustain itself without a digital revolution.
The advancements like artificial intelligence (AI), machine learning (ML), RPA, and others have changed the world around us. Of all the tech advances in frameworks, languages, and tech stacks, AI has given us ground-breaking leverage. Businesses can grow by providing great user experience.
AI-based advancements are in huge demand as they leverage startups with organized functions, futuristic growth, and data-driven design. Enterprises can integrate great features to engage clients and build a loyal base.
Being a renowned mobile and web development company for 12+ years, we have seen the digital world grow. So, our experts have gathered these Open AI app ideas for your firm to flourish in the future by growing it in the right tack.
What are Open AI and Chat GPT 3?
Artificial intelligence has boosted startups and promises a better future. Every problem has an AI solution to it. The technology also provides users with the best experience, and the experts also have great feasibility.
The very recent creation of Open AI has got a wave of new ideas and inventions for experts across the globe. So now, everyone is eyeing ChatGPT, the outstanding release of Open AI for better tech integrations.
Open AI is leading artificial intelligence in research and other cutting-edge work in the form of deep learning, ML, and NLP. It was founded in 2015 by Sam Altman, Elon Musk, and others. Over time, the company has made a great effort to grow it through machine algorithms and other development models like GPT-3. The core aim of the organization is to get along with every modern-day challenge, avoiding all nasty actions with AI.
What has Open AI made?
GPT3, ChatGPT, DALL-E 2, Whisper, & OpenAI Gym are the core advancements that have transformed the AI app development world.
GPT-3 is a much-awaited advancement geared by machine learning algorithms shared via API. It is also skilled at pulling off complete tasks that were only performed by humans a few years ago. The technology also outperforms human skills in certain scenarios, making it a famous tool in AI-powered developments.
So, after looking at the brief, let's dive into AI-based app ideas using OpenAI. So keep reading!
10 Artificial Intelligence App Ideas Using Open AI Tools
1 AI-Based News App
Today is all about giving personalization to users online. News apps can be one of the best developments using the Open AI advancements. Display the news of your user's preference. Also, ensure that the AI-based app idea curates news as per the geolocation to obtain locality-centric news.
For example, your user is interested in stock market news. Showcase the latest happenings of the market to help them invest in the right stock at the right time. Thus, the news app will help a user leverage every piece of information in the most organized way at any time.
2 Text Prediction App
Text predictions are the most appreciated marketing advancement. People want a little help to draft a good email, blog, newsletter, etc., to gain traction with their users in a stipulated time frame. Moreover, a handy text predictor app will ensure they receive the best word suggestions, customized dictionaries, auto-corrections, and more.
With the same Open AI app idea, you can build a search app, note-taking app, virtual assistant app, etc. With increased online marketing, such marketing tools and tactics for SEO-friendly writing are in high demand. So, indulge in one such on-demand app idea to quickly succeed in the digital arena.
3 Code Generation App
Coding is a hefty task for every developer. There is n number of advancements with different code abilities, so any application that will help them mend their coding skills will be appreciated worldwide. Develop a code generator app, code optimization app, code testing app, etc., to automate coding by analyzing and reviewing the best project possibilities. You can also integrate a partially written code to be completed feature based on the syntax of the existing code.
Expert advice: Many fake ChatGPT clones are emerging on the digital platform. Ensure that you opt for the right one for your idea generation. You might get in trouble if you make a wrong choice. It may take you straight to a hacker who will likely do his work swiftly. It will also cause other coding and nonfeasible idea generations.
4 Image Generation App
In social media, there is always a constant need for image generators. The millennials are grooving over several image apps for filters, body effects, and more. You can also develop an app using AI consisting of custom image creation, ready-made templates, and share & export features. And encourage the photography, arts, & design public to your OpenAI tech advancement.
Moreover, in other engaging features, you can integrate voice commands, animation tools, and others to obtain a sustainable online audience.
5 AI-Driven Chatbot
A chatbot is computer software created by humans that can start and maintain human-like conversations with other people. Moreover, AI-powered chatbots can answer any user questions about your service. As a result of pre-written scripts, the early chatbots could only provide generic responses; however, more recent chatbots have integrated artificial intelligence and machine learning, allowing them to respond to complex questions instantly.
In e-commerce apps, chatbots are very beneficial since they may gather data, enhance consumer interaction, boost customer retention, lower expenses associated with customer care and support, and much more.
Do you have an app idea? Discuss with us.
Let's work together & build a successful online venture for your business. Consult our experts & get an idea of your app's growth in the digital arena.
Let's Talk
6 AI-Based Geo Tracking App
There are many Geo location or tracking apps available worldwide. People are fond of using such apps to search stores, supermarkets, spas, etc. You can also call it a GeoInterest app that assists users in locating and detecting various points of interest they have selected while traveling.
Moreover, AI-Based Geo Tracking software is deployed to increase operational effectiveness. For instance, Uber extensively used AI and numerous logistics firms to increase operational effectiveness, study traffic patterns, and plan routes.
7 Automatic Speech Recognition
A technology called automatic voice recognition transforms spoken language into written text. Another name for ASR is Speech-to-Text (STT). Note-taking applications, language learning apps, lyrics recognition apps, song transcriptor apps, etc., are also examples of possible speech recognition through Open AI tools.
Expert advice: AI app development services have a lot of offerings for every app idea. You also need to project your growth with current technology trends and develop apps with the finest minds to ace the digital world in one go.
8 AI-Driven Meal Planner App
Everyone loves a personal dietitian for themselves. An AI-powered meal planner app can easily plan an individual's daily nutritional requirements. The meal app will also provide a plan depending on your body type and considering the weight, BDI, calories, etc. Meal planner apps are considerably less in the market, so getting you started with AI technology is a great idea.
9 Performance Analysis App
In enterprises and MNCs, monitoring and tracking an employee's performance for productivity is highly important. Using AI, keeping a necessary track of individuals is very much possible. Also, educational institutions, HRs, employees, and pupils need meaningful insight into the person. It also helps in increasing productivity and avoiding data thefts in the firm.
10 Car Accident App
By tracking your location, a car accident or a roadside breakdown, the app can help you in any situation by connecting you with the closest hospital or mechanic. Thus, according to the users' location, AI will compile a list of all reputable vehicle services and healthcare facilities.
How can AI-powered apps benefit your business?
There are many ways that AI-powered apps can benefit your business. Here are some of the perks listed below.
1. Improved Customer Service:
AI-powered apps can improve customer support by providing 24/7 chatbots or virtual assistants. These AI-powered assistants can also handle simple queries, freeing up your customer support team to deal with more complex issues.
2. Increased Efficiency:
Such apps can automate repetitive tasks like data entry. It can also lead to increased productivity and efficiency within your business.
3. Better Decision Making:
AI-powered apps can also analyze large amounts of data and provide insights to help you make better decisions.
4. Enhanced Personalization:
AI apps can personalize your marketing messages and customer experiences. And thus, by analyzing customer data, AI-powered apps can provide recommendations or suggest products tailored to each customer's preferences.
5. Improved Security:
AI-based apps can improve security within your business. For example, AI-powered cybersecurity tools can monitor your network for potential threats and alert you to suspicious activity.
AI-powered apps can also help your business operate more efficiently, improve customer experiences, and make better decisions based on data-driven insights.
Let's Develop Your App Using Open AI Tools
We are just getting started with AI-based advancements. From code generation apps to content creation and meal planning, it has many more ways of innovating the digital space. However, it would help if you considered your ideation, its goals, the correct technical team, and the limitations of your project before developing it.
Get in touch with WebMob Technologies and develop an Open AI-based app per your requirement. If you want to implement a ready-to-launch solution, we also have some astonishing developments to serve your business. Thus, our team can customize it as per your needs; so fill up the form, and get a free quote for your idea.
FAQs
1. Can an app that utilizes various OpenAI models or APIs be created?
Creating an application that uses several OpenAI models or APIs is possible. You may utilize all of the features of the models when creating apps employing various models.
2. How can Open AI apps enhance your business?
These four offerings are the major profitable ones for businesses backed by AI.
Improves customer service
Improves security
Better decision making
Enhanced personalization
3. How to choose the right OpenAI model for your business needs?
You will need to consider several factors to choose the right OpenAI model or API for your business needs. These include your specific goals and objectives for the app, the technical capabilities and limitations of each model or API, the cost and resources required to use them, and any data privacy and security concerns. Additionally, you may want to consider the needs and preferences of your target audience when selecting the model or API that will best suit your business needs.
4. Is it possible to customize the functionalities of OpenAI's model?
It's advisable to consult with the OpenAI team and seek guidance on how to implement any modifications that might be necessary. It's also important to recognize that customization may entail additional resources, including time and expertise, to implement successfully.
Subscribe to Our Newsletter!
Stay Updated to the Technology Trends for Every Industry Niche.