A FinTech Startup Guide For 2021-22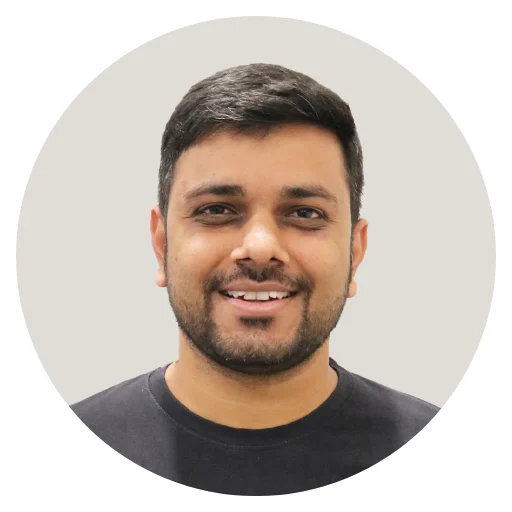 Summary: A new generation of dynamic fintech start-ups has proved there's big money and space in the industry. Fintech app development is an ever-growing space with technological innovations. Consumers and finance businesses have accustomed themselves to this new wave of online fintech services. So, being a fintech startup or entrepreneur, if you are eyeing the digital revolution then we have some vital information for you. This blog is a complete guide on fintech applications and how to develop a fintech app successfully. Dive into it and make a mental note of some essential points.
A Revolution: Fintech "Rewrote The Rules"
Fintechs have reinvented customer service, while traditional banking players are still deploying basic-level customer-oriented solutions. The new era of finance start-ups uses non-traditional channels like social media to offer 24/7 customer service. They have also been on chatbots for uninterrupted communication with customers.
People are adapting to the finance and banking sector's digital changes drastically. The adaptivity increased majorly after the COVID impact, wherein physical proximity is now not so important. After a slow 2020, investors are ready to invest in the fintech market.
Of course, after looking at such statistics, you might be firm in your decision of creating finance software. To make it easier for you, in this blog, we have covered crucial issues that one might face while on the journey of building a successful fintech start-up.
Global Online Finance Statistics
The number of fintech start-ups has moved upward between 2018 and 2020. The US. is home to 10,605 fintech, followed by 9,311 in EMEA, and 6,129 in the Asia Pacific region as of February 2021.
Around 96 percent of online shoppers have at least one fintech application on their device. These incredible platforms are playing a pivotal role in modernizing financial operations by instilling new standards.
According to one of the Statista reports, the average transaction value per user in the Alternative Financing segment is projected at US$30,337 in 2021.
After looking at these ever-growing fintech statistics, some can create an investment app, payment app, online banking app, or cryptocurrency app. There is no end to the innovative fintech world. Who will not like to invest in one of such online ventures? Let's head towards some of the important information related to the online finance world for better banking and finance app development.
6 Intricate Points to Develop a Succesful Finance App
1. Identify Your Fintech Startup's Niche
Which subdomain from the fintech industry are you planning to enter? Do you have any experience in working with a specific industry?
2. Competitor's Analysis
After deciding the niche and areas of operations, you need to study your possible competitors. By doing such a deep analysis of the best fintech applications in the business, you might find faults in the existing solutions. It can help in making unique finance software for your users.
The fintech online world is on the verge of new possibilities every day. So, being a finance startup, you have the liberty to experiment and experience unknown technology trends with your application development.
3. Build a Winning Team
As the word fintech suggests, your start-up will combine technology and financial service. So, it would help if you had an experienced team of technical experts and financial professionals.
If you plan to work with an application development company, let them coordinate with your on-shore team. A professional developer's team will make your online presence effective with their technical skills. Timely updates, feature integration, error resolutions, and more. Such software glitches will be resolved in no time.
Hire our fintech developers for a robust finance app development
WebMobTech has been in business for a decade with an adroit team of developers. Our technical skills and creativity help us in creating user-centric and smooth-functioning applications.
Discuss your app idea
4. Choose Funding Options
There are numerous options for funding your financial firm. Crowdsourcing, bank loans, venture money, angel investors, and startup competitions are just a few examples.
You will, however, require a minimal viable product (MVP) to act as a proof of concept. The funds raised through the MVP are sufficient to develop software or an app for your target market. Most of today's fintech behemoths began in this manner.
5. Plan the Initial Areas of Operations
Launching a start-up, then developing related apps and platforms can take months.
Who are your target audiences? Will your service be available in a limited region, country, specific demographic group, or for everyone?
Are you planning to launch your company operations locally, or do you plan to go global from day one?
Do you wish to reduce the risk of rushing to launch your product in the highly competitive market? If so, you should consider starting small and improving the product constantly. Launch your fintech solution in a limited number of markets initially. The build-and-improve approach works perfectly.
6. Regulatory And Compliance
The fintech industry, like the banking sector, is highly regulated in most countries around the world. The industry needs to adhere to money laundering policies, consumer data protection laws, and other ethical requirements like KYC.
There are category-specific regulations as per your unique finance app idea. One has to thoroughly go through every regulatory law to ensure the security encryption of the financial application.
If your fintech solution plans to offer service in multiple countries, you must learn how these laws impact your business. One has to keep in mind that regulations vary from one nation to another, some countries also issue dedicated fintech licenses. Thus, study the advantages and disadvantages of every compliance before integrating it into the application. Such regulatory laws also help gain trust and attract potential customers for online businesses.
Now, would you like to know some of the intuitive features of fintech applications? Herein, our finance developers have listed down some of the features for you.
5 Must-Have Features For a Successful Fintech App
Notable features will make your fintech solution unique. However, every capable fintech app, and even the MVP, should include the following features as its base. One can include these features and create a custom finance software solution.
1. Personalization
Personalization is the key when it comes to evoking the uniqueness of an application. And this is where Artificial Intelligence (AI) technology comes into the picture.
AI can analyze spending habits, existing investments, and areas of interest. Then, based on analysis, AI smart suggestions and answers can offer loans, insurance, investment products, etc.
2. Data Analytics
GenY believes in data-based decision-making, even for small investments. In simple terms, data can force people to change or alter their decisions. AI-powered interactive features can guide consumers in making the right decisions.
Users want apps to offer an intuitive birds-eye view of their financial activities. Your application should also offer an AI voice assistant to access historical data and find specific information for users. AI-native tools offered in the application should track different types of transactional activities and present them in a readable format.
3. Reward Programs
Reward programs incentivize transactions and urge users to come back for more. The fintech industry has capitalized on such initiatives like no other sector. Digital wallets, bank apps, crowdfunding apps, and even sure tech apps use such benefits to lure users back.
4. Integration With Other Platforms
Your fintech startup can cater to various sectors, from crowdsourcing to asset management and bank transfers to mobile payments. Thus, API-led integration has become a necessity for these platforms.
Consumers should be able to perform a variety of tasks using a single dashboard. The application should easily connect with other software for completing transactions.
Integration is a must for business-facing and customer-facing apps.
5. Biometric-based Authentication
Cybercriminals are also targeting mobile devices. So, users have great expectations when it comes to security measures in a fintech app.
You can take the app's security to the next level with fingerprint input, facial recognition, and heartbeat measurement feature.
Are you looking for a technology partner to turn your idea into a product? 
We at WebMob Technologies had the opportunity to develop apps for some of the finest fintech start-ups. Thanks to our team's profound knowledge of trending digital innovations, we can help you choose the best suitable APIs and tech stack
Let's talk
To Conclude:
Slowly but steadily, mobile phones become the new wallet. Consumers are moving away from traditional banking and insurance institutions to fintech apps. By 2023, the fintech market is set to cross the $150-160 billion valuation.
Don't wait. This is the best time to take your idea to the next level. Who knows? Your app might achieve a prominent position in the sector. The future is undoubtedly bright for platforms with valuable and appealing features. Partner with a proficient web and mobile software development company for a robust and scalable fintech application. Witness the online business profitability through the custom software solution made for your specific needs.
Financial TechnologyFintech app developmentfintech industryfintech software developmentfintech solutionsFinTech Startup Guide
Subscribe to Our Newsletter!
Stay Updated to the Technology Trends for Every Industry Niche.