Top 23 On-Demand App Ideas That Are Reshaping Industries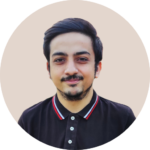 Summary: On-demand services are everywhere. Millennials have adopted the culture of 'instant services.' The accessibility of services at our fingertips has made this digital revolution successful. Now, businesses are thinking about reaching their customers faster than before and looking at the expansion opportunities obtained through online ventures. Here are some of the best on-demand service app ideas.
From hailing a cab to food deliveries, doctor consultations, salon services, and more, the on-demand delivery model has raised the bar of consumer expectations. So naturally, you are coping with every new tech advancement as a business. So, to help you out, our experts have listed out some of the trending & evergreen on-demand services app ideas for a successful digital business transformation.
The applications have a lot to offer in the internet-centric and mobile-focused landscape. Businesses need a new way of reaching out to customers; on-demand solutions bridge that gap as an ideal problem resolver. The motto of such software developments is to engage your targeted audiences without personally engaging with them.
In almost all sectors, mobile app revenue generation worldwide has increased. The projected revenue model expects to reach US$641.10bn by 2027, with a CAGR of 6.91% for the forecast period of 2022-2027.
Revenue Breakdown of On-Demand Service Apps by their Types
The revenue data is updated latest in February 2023, giving us a good indication of steady growth in the coming years. In addition, people are well aware of the available in-app services. Through this information, while developing an application, you can quickly think about and integrate your subscription model for successful income generation online.
Now, after knowing the application and software development scope, let's run down some great on-demand app ideas and their market scope for the future.
The Spectrum of On-Demand Services Apps
On-demand services are a legacy given to us by Uber's digital revolution. The groundbreaking apps Uber and Netflix have made some exceptions to the on-demand services genre. Our smartphone pings to remind us about almost everything. From cab booking to workouts, our universe does revolve around these on-demand software solutions.
The on-demand services usage statistics are whooping around with significant percentages leaving us a well-knitted marketplace. Moreover, over 22.4 million users spend approximately $57.6 billion yearly on real-time services thanks to the on-demand mobile app economy and are content with their purchases.
A business is as good as the idea behind it- an old but true saying that suits the on-demand application genre very well. So, without doing further due, let's kickstart with some fabulous app development ideas for your digital presence.
23 On-Demand Service App Ideas to Transform Your Business in 2023
#1 On-Demand Taxi App
Uber for taxi services changed the perspectives of commute. The on-demand taxi service accelerated because of the constant need for timely transport to the respected destination. Whether it was work or an event or grabbing groceries from a store, people needed to reach every place as per their schedule. In addition, deploying many other apps like Grab, Lyft, Curb, and more Uber alternatives made the taxi or ride-hailing app genre a tremendous online opportunity for brick-and-mortar transport businesses.
The taxi app idea has been a grand success, as many Uber clone apps still exist and is prevailing in the market. The logistics industry has opened up to a new opportunistic market under the "Uber for X" genre. The cab booking application made the road to access many other on-demand services.
If you own a taxi service business, you could still acquire the taxi app development space with logical and immersive feature-functionalities. Now with technological advancements like AI/ML and AR/VR, you can bring a new evolution with your idea to the transport app industry. The global ride-hailing and taxi market are forecasted to reach USD 432.16 billion at a CAGR of 11.7% from 2022 to 2028. So start conquering the online taxi app space in 2023 with an apt tech stack in 2023.
#2 On-Demand Food Delivery App
The world binds over food. We work for food; we crave food; it is a constant. So the online delivery world kickstarted with the first pizza delivery made by World Wide Waiter in 1995, now known as waiter.com.
The online food delivery market was reshaped in the 2000s by application development. Uber Eats and DoorDash are the behemoths that opened new opportunities for other businesses like grocery, courier, laundry, etc. services.
The rising penetration of smartphones and the COVID-19 pandemic helped on-demand food delivery apps to grow at their full potential. As a result, the global online food delivery revenue is expected to reach USD 388.74 billion in 2028. So plan your online venture around this ever-growing food app genre.
How can you plan for a food delivery solution?
Find vendors willing to join the online food delivery space
Build a seamless platform to receive orders with a great GPS tracker & other intuitive features
Work on your order costing as per the solution's usage
Prepare a marketing strategy to sell your solution to your targeted audience
As a web and mobile app development company in India, we have been around for over a decade, making exceptions in the on-demand space. Our contribution to the space was in the form of a courier delivery application– Zroom.
On-demand courier delivery app like Uber enables users to plan deliveries from any location at any time. Besides, it is built and developed as a one-stop solution to help customers, drivers, and system administrators save time and money, eliminate delivery issues, and more; the platform is a one-stop solution.
You can also develop delivery apps for your online venture for food or any other service.
#3 On-Demand Grocery Delivery App
Household chores are unending for everyone. From cooking food to laundry and more, there are many tasks to perform in a day. In addition, every household needs basic survival facilities, one of which is groceries.
Who will not like a grocery delivery on their doorsteps?
On-demand grocery delivery or an online grocery shopping application is an ever-growing genre. Finally, to become one of the unique app ideas, you can integrate new tech advancements and provide your audience with a 10-minute delivery service.
You can always collaborate with retailers who are looking for an online presence. Build an eCommerce platform like Amazon for all daily household needs. Lastly, any local or international collaboration will help your brand be among the audiences by providing the extensive and most wanted products for them.
In your grocery delivery application, you can integrate great features like:-
Seamless search filters
Easy-to-view categorized grocery menu
Intuitive cart integration
Checkout option with a 10-minute delivery concept
Schedule deliveries as per your availability
Image search integration to increase user engagement & accessible searching facility
Map integration to track deliveries, spot nearby grocery stores, etc.
Thus, these features will help engage audiences with easy-to-use app functionality and provide your venture with online goodwill generation.
#4 On-Demand Money Lending App
The global fintech market is estimated at $400 billion by 2027.
The upsurge in the fintech development directly relates to the pandemic. Post-pandemic people have adopted all banking and finance-related work online. All the facilities in a fintech solution saved customers and the banking staff a lot of time.
After COVID, people invest more in the necessary things. For example, the important investment individuals make today is buying a house or office space. And also, for such an investment, one needs an easy money-lending facility.
You can grant individuals a loan via your on-demand money lending app without going via a bank or other traditional lending institution.
You can develop a seamless fintech solution providing a securitize measure of credit score. The app will match lenders willing to provide loans based on an individual's credit score and other indicators.
After that, provide your targeted audience with features like loan management, real-time payment integration, balance monitoring, etc. It is a fantastic solution for individuals who require money but don't want to deal with the headache of dealing with a bank.
It might become one of the top startup app ideas to make money, regardless of whether you are a bank or a financial business.
#5 Multi-Vendor Marketplace App
The multi-marketplace app is a step ahead of online eCommerce developments. The multi-vendor marketplace app is a unique idea for expanding your business via e-commerce.
Multi-Vendor enables you to do niche targeting for a certain product line. Furthermore, your consumers can explore your marketplace, add items to wish lists and carts, and make payments using offline payment methods or online express checkouts with a mobile app for iOS and Android.
Building an on-demand multi-marketplace app is amongst the top app ideas for companies in 2023 if you want to break into a booming eCommerce sector.
Expert advice: React Native might be a perfect choice if you're considering developing an on-demand, multi-marketplace app. You can hire react native developer to get things going. With such advancement, you will be able to develop a responsible user interface, enable cross-platform compatibility, and provide easy accessibility for your marketplace to end users.
#6 On-Demand Car Wash Service
The car wash business is expensive and time-consuming. No one wants to wait in queue for a car wash. What if you provide your customers with an at-home car wash service? They will get a satisfactory service without any hassle of taking the car out & waiting.
Innovate the idea by adding a 'dry car wash' service. Your business will gain an eco-friendly following too. And then, with the help of a water-based chemical for washing cars, you can easily dry-wash a car and save water removing all kinds of dirt & waste from its surface.
By introducing such an online business, you can be among the future automobile cleaning service behemoths.
With the on-demand dry car wash service, consumers will get the service at their homes or places of business without having to schedule a time to go to the car wash shop.
Additionally, when you eliminate water from the service, all the massive, heavy machines and the requirement for a wide place to clean automobiles disappear. This dry wash method makes it possible to repair cars in confined places and provides on-demand service everywhere.
#7 On-Demand E-Learning App
E-learning is transforming the education system. IoT played a pivotal role in establishing smart classrooms. Schools are gearing up with more technologically advanced solutions like AR & VR. And the e-learning market size is projected to reach USD 645 billion in 2030.
If you plan to build an Ed-tech solution, there are ample opportunities for your venture. Online courses, video counseling, advanced courses, graphical presentation of study material, AI chatbot integration, online examination, multilingual support, live tutorial, etc., all these features are easy-to-upgrade with the advancement of technology. So try it out in your education app development and enjoy the tech stacks' real-time benefits.
#8 On-Demand Transportation App
The Covid-19 pandemic impacted the trucking and transportation industry like it did in several other industries. Because people and governments initially couldn't find a safe way to cross border transportation, much perishable cargo was squandered. But circumstances have changed, and today is a safer moment for the transportation industry.
Trucking and transportation is the largest industry and the only one that connects nearly all the others. Several small enterprises and individuals want on-demand transportation service apps for interstate and intrastate areas. You can start an all-inclusive on-demand transportation business or target a certain market, such as livestock transportation, dump truck services, or Uber for trucking.
Want to develop an Uber Clone App? Discuss the idea with us.
We provide a competitive Uber app clone with intuitive feature integration for the best user experience online.
Hire remote developers
#9 On-Demand Reservation App With POS System for Restaurants
Table reservations and on-the-spot menu selection are a pain for every person who wants to dine with the family at a restaurant. So, if you own a restaurant, provide your customers with a minimalist step reservation & food ordering service. It will help in online & offline business engagement generating a good amount of goodwill.
The app integrates with a point-of-sale (POS) system to provide real-time data and seamless operations for restaurants. Features of the app may include table management, menu management, guest history tracking, order tracking, payment processing, and more. Thus, such an app can help restaurant owners streamline operations, improve customer satisfaction, and increase efficiency.
#10 On-Demand Errand Services
Emerging economies & increasing income levels of consumers have boosted the concierge services market. As a result, globally, the market tends to expand at a CAGR of 5.3% for 2019-2025, currently valued at USD 596 billion as of 2018.
An errand runner is the need of the hour. But, unfortunately, multitasking is not everybody's cup of tea and tends to be exertion at some point. So, an on-demand errand service app will help Gen Z get over their leftover chores at a minimal cost.
As a business, you, too, will benefit from cost, as the person running errands does not need to be qualified. Hire dedicated developers to deploy a successful app and earn back by taking some portion of the commission from every errand runner. In addition, people have a lot of personal errands to run, like laundry service, car wash, grocery pickups, and more. Thus, the never-ending list of errands will give a new boost to your business online.
Expert advice: This is among the best niche app ideas. Invest in people's daily problems and be a part of their everyday solutions. The online service app will help you become every household name like Uber. Try this best business app idea for your venture.
#11 On-Demand Dog Walking Services
Recently, there has been a growing concern about pets and their grooming. Pet app development like Wage and Rover helped people adopt grooving services like dog walking, dog care, salon treatments, and more.
The dog walking app's popularity is the changing lifestyle landscape of millennials. A pet needs time & walks daily, so with such a pet app, you can help your target audience plan their dog's trip by giving them a professional pet groomer.
You can also offer voluntary pet service options for pet lovers interested in grooming a dog and taking it on walks. It is a small but effective on-demand app idea. Before venturing on the idea, survey your nearby vicinity and dog shelters; seeking such data will help you reach your audiences in no time.
#12 On-Demand Beauty Service App
Uber for beauty is a customized solution for providing online beauty services. In today's time, maintaining a specific look is essential. In addition, the professional ecosystem has high demands which require regular salon services.
On-demand beauty services are always helpful, whether someone wants a quick haircut before a crucial meeting or a makeover for an unexpected nighttime date.
Thus, it can be the best option if you run a salon or want to partner with one that already exists. You can create a digital platform where hairdressers and beauticians can communicate with their target market. And so, a commission will be paid to you for every service used through the app platform.
Peculiar features of Uber for beauty service app:
White-labeled solution
Secured payment integration
GPS integration
Custom theme & logo
Tech advancement integration: For a successful mobile beauty service, integrate cloud computing services for effective data storage and maintenance. Thus, optimize your solution and provide accessibility to users from any device by integrating such tech innovation.
#13 On-Demand Movers and Packers Services
With the growing demand for houses and business shifting, there has been a need for reliable movers and packers. Everyone needs a vetted professional for easy and hassle-free shifting. Thus, you need to track the house, provide them with good logistics service, and help them place their items correctly.
Moreover, everyone needs an extra hand at shifting their places. Thus, there are three reasons your business will be in demand in the coming time.
Student migration to different cities and countries.
Shifting from a rental household to a permanent address.
Startups are turning into enterprises looking for huge spaces for staff expansion.
Thus, invest in it for a successful online presence and get its benefits in the long run.
#14 On-Demand Liquor Delivery App
Have you considered expanding your alcohol-related business online? Or develop a brand-new smartphone application that might become the next Uber for alcohol. The market is ripe if you were debating whether now was the proper time to take a risk. It is now, then.
While most alcohol is only sold in local bars or liquor stores, the online market is relatively young. However, with the introduction of numerous on-demand alcohol delivery applications, it has become much simpler to grab a bottle of beer or order a bottle of our favorite wine online and have it delivered right to our doorsteps whenever we want. You can be among the other behemoths like Drizly, Minibar, DoorDash, etc., and enjoy your online revenue generation.
#15 On-Demand Babies, Pets, Elderly Sitting Service
Besides being cute, what is common between babies, pets, and elders? They need attention and good care. People often tend to miss their plans of hanging out with friends as there is no guardian to look out for their pets, babies, or elders.
With an on-demand baby sitters app, you can fill the requirement easily. Thus, you can provide the family with a responsible and reliable caretaker for a stipulated time. And can easily club all three sitters' requirements into one, making it a one-stop solution for people to book a sitter as and when needed.
#16 On-Demand Fitness App
The fitness apps will reach US$33.04bn by 2027. Such predictions show us that there are still a lot of scopes to flourish in the health and fitness app genre. Post-pandemic people have turned towards healthy living and better body management.
You can develop a fitness app for various exercises or ripe into a modern fitness training program. To develop one of the best fitness apps, you must provide live fitness sessions, great exercise regimes, suggestive diet plans, lifestyle plans, nutrition plans as per their condition, and more. In addition, it will incorporate a chat feature that enables users to communicate with the local community and medical professionals.
Being in the IT industry for a while now, we have developed some of the best apps. We have contributed to the online fitness industry by developing Primally Nourished, a mobile responsive website providing numerous modules and functionalities for a healthy lifestyle.
#17 On-Demand Vacation Rental App
You've chosen your vacation destination and the destinations that you'll visit there. Where will you be residing, though? A standard hotel room won't do if you're here to experience the local people's culture and way of life.
Consider residing in a local home. a residence owned and cared for by native people. It all began with this idea and a $30,000 investment, and by 2022, Airbnb will be valued at roughly $75 billion, which is more than the total income of the Marriott and Hilton hotel networks.
The nicest thing is that the property owner, not Airbnb, is in charge of the upkeep and maintenance of the houses. Indeed, in this manner, the business makes a sizable profit from its booking commissions without spending any money on buying and operating the homes.
#18 On-Demand eCommerce Platform
Who is the world's richest man? Without question, it's the incredible Jeff Bezos. And the root of his enormous wealth is Amazon, his amazing online retailer. The success of this business can be attributed to the company's logo, which says that they sell everything from A to Z.
Jeff Bezos had the imagination to think of a store that offered everything and the guts to carry it out. And as a result of his efforts, the world gained a brand-new industry and a massive online store that was simultaneously available anywhere.
You can begin your entrepreneurial path by launching your eCommerce platform. We advise following Amazon's lead and starting with a niche product or audience base. When Amazon first launched, it only sold books. From there, they grew, and today they have millions of products and billions of users.
#19 On-Demand Healthcare Services
On-demand medical services have been available for some time. Still, they took off when regular patients had difficulty scheduling appointments with their doctors, physiotherapists, and veterinarians due to the mounting Covid-19 cases.
After all the hospitals were hotspots for the virus; patients' visits became dangerous. With the advent of on-demand healthcare service apps, hospitals, and their patients began embracing digital technology.
Healthcare practitioners can provide 24/7 help via a smartphone with such an application. They can also provide fundamental analysis and direction via the app, saving the patients from going to the hospital. And, thus, the patients will pay for the service directly through the app. And as the app's owner, you will receive a fee on each transaction.
#20 On-Demand Handyman Services
Plumbing, carpentry, electrical wiring, cleaning, pest control, etc. services are required for regular maintenance and repairs in every home, office, and commercial facility. Many specialists can perform this service, but customers only want the best employees to take care of their property.
Creating a practical service app platform where all these professionals can sign up and get tasks from service seekers. It creates an opportunity for you to think about starting an on-demand business. And so, it will serve as a marketplace where skilled professionals can sell their services to those in need.
Therefore, every service expert will be accessible on your convenient service platform, whether someone is seeking an AC repairman, an electrician to fix wiring problems, or a dog groomer to take care of their pets. Additionally, you will receive a commission for each service you use that is offered through the platform; the percentage will be pre-set and approved by certified professionals.
#21 On-Demand Voice Translation App
A voice translation app can greatly benefit travelers and make communication easier in foreign countries. The app would need to use speech recognition technology and machine translation algorithms to translate speech accurately in real-time. The app also needs a large database of supported languages to accommodate many users.
#22 On-Demand Entertainment App
The entertainment industry is all geared up with the best offerings in recent times. From OTT platforms to social media developments, the genre has it all. So build an online streaming app, video streaming app, the music-streaming app, and more as your online venture. Then, quickly and easily monetize your business with this ever-engaging on-demand entertainment app.
#23 On-Demand Tutor and Professional Trainers App
Today, the Gen Z population has started to enhance their knowledge by joining online tutoring. You can develop a tutoring platform for any learning course and get traction for your app. A professional tutor's platform will get legit traffic through loyal followership.
You can also develop a platform in any service as an online tutoring application. It is a never-ending genre as people are now shifting to 'at-home' services with all the available accessibility.
On a concluding note!
On-demand apps are the best investments to be made in the digital arena. So, these app development ideas can provide you with profits, as they all are first-world problems in our lives. The above listed will never ware-off from anyone's list as it is a recurring problem in everyone's life. So, better invest in one today, and enjoy the futuristic benefits.
All these on-demand services are well-curated by our remote developers in India. We are a team of 120+ developers vouching for the digital success of applications and software in varied business genres. Consult us and get a free quote for your project!
On demand appon demand app ideason demand services appon-demand service app ideas
Subscribe to Our Newsletter!
Stay Updated to the Technology Trends for Every Industry Niche.