Future of Fintech: Big Ideas & Trends of Fintech World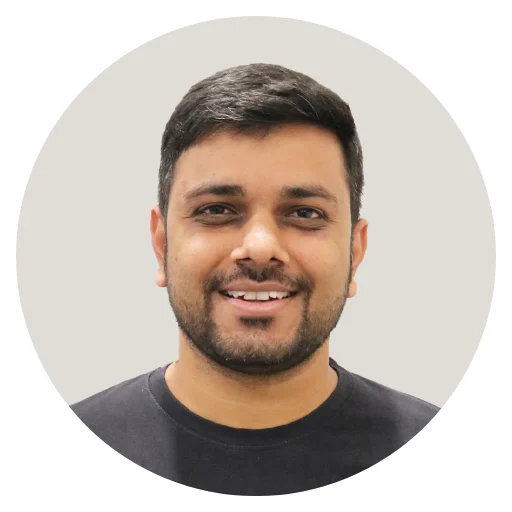 Summary:- Fintech is a game changer. More and more customers are lurking on to the convenience and other expanded finance services. This particular genre has imparted economic freedom and helped include daily financial needs in one's life.
As per a report, the global revenue of the fintech industry worldwide is expected to reach 169.32bn U.S. dollars. Of course, this number is huge and hard to neglect. So, with its outrageous growth, our experts also were curious to know its whereabouts.
This blog has some subtle details on what is the future of fintech. Why fintech is at its peak? How will the financial sector grow? And more. So, have a good read and create a great fintech app for your business.
What's next? – This is a very apt question when it comes to the online world. The world has transformed and is at our fingertips. We all have witnessed the digital revolution.
There are many ups and downs seen in sectors across the internet world, except online finance apps.
In recent time of two decades, Fintech has seen great support from users. And thus, online finance and banking are consistently growing as it has received great digital momentum.
The question is, what is triggering the growth of fintech? Let's check out some potential growth factors.
Big Ideas Shaping the Fintech Industry: Future in Fintech
Fintech 2023 has much more to offer. Let's dive in and look into the fintech trends.
Finance Firms Will Reinvest in Fintech
Who wants to dissatisfy their consumers? No one, right?! With the changing economic landscape and such unexpected growth, firms tend to improve their online ventures.
It is better to invest online than to waste that much on the staff. For example, the finance firm has an online portal with minimum features. Now, with the user adaptation to online finances, they might rope in more funds and make it better to obtain good results.
Thus, FIs are bound to invest and reinvest in the fintech sector making it a huge online market success.
99% Of Happy Clientele! Partner With Us & Get Great Online Results
Attain satisfactory outcomes from our software development services. Choose your team from 120+ tech brains.
Get a Free Quote!
Maximum Use of Mobile Devices and Apps
With time there has been a rise in mobile apps and devices. We have become tech-friendly. And all this is after COVID; every financial need is taken care of instantly.
At first, it was just about digital payments; now, it has become a part of our daily banking transactions. It is crazy how the online bank works smoothly, and in a few minutes, we are able to complete a whole day's task.
Note: With such an outreach audience, looking for new ideas and future in financial apps has now become mandatory. If you are a fintech startup, include good features & UI/UX in your app. And if you are yet to start with your finance app, then ensure you have adopted a good online strategy and a fintech app development company.
Fintech Is Made More Relevant With Personalization
Who will not like personal attention? Who will not like a query resolution in no time? In a finance app, personalization means:-
A 24*7 chatbot
Virtual assistance
A quick window to put queries
A user's own account settings
Easy loan lending options
These are just a few examples. You can give a much more personal touch in the form of design by working on your UI/UX. With tech backup, you can always win more hearts by just going the extra mile with personalization.
AI in Fintech
It all started with a chatbot. And now, the genre has a lot to give. Every small detail or data is securely transferred. It has also improved language translation, and thus has handled almost all infrastructure and security issues of software.
AI in fintech has opened up new doors for the financing world. From financial advice to customer service, everything is managed by the tech.
Expert advice: A software development cost does vary on the integration of technologies. You need to ensure your budget is apt to go along with new advances from time to time.
Now let's look into the 6 major trends that are all set to give us a profound future in finance.
6 Fintech Trends to Reimagine the Future of Finance
#1 New Cyber Attacks and Solutions Are on a Rise
Where there is smoke, there is fire.
This quote fits apt with online inventions. With every new tech stack, there is a new app innovation. But as we know, every lock has its key; in this digital world, it is the right thing to say, as every innovation meets its attacker.
It is just a matter of time. Hackers crack the new tech trend and invade the space. And thus, it is a vicious circle of making and destructing.
Now, there is also an antidote for such cyberattacks.
Firms have to be ready with other remedies to eliminate such cybercrime, like creating another solution. You can build an MVC, MVP, or MVVM model for your app idea. Such models will always help you overcome your glitches, satisfy users, and be better with the final version. If you want to know more about these models, have a good read of MVC VS MVP VS MVVM.
#2 The Drive to Save & Generate Income
With a whole lot of options to save finances, people are trying hard to get the best out of their source of income. They are looking through every possibility to lend, invest, or save finances through online banking and finance platforms.
Digital banking is said to reach US$ 10.3 trillion by 2028. The growth factor is millennials. They are the ones that are after online banking trends. Instant services in no time are what everyone desires these days.
#3 Embedded Finance Is About to Get a New Wave
It is one of the dominant trends of fintech in 2023. Have you heard about the 'Buy Now, Pay Later' trend? Of course, right?! It is one of the best-embedded finance strategies.
The embedded payment industry is likely to grow by 40.4% annually. With such a fintech trend, the firms can give all the fintech services in one place and provide convenience to the users. It contains banking, credit, investment, payment processing, lending, or insurance services.
Thus, users can manage their finances without hovering between apps. A classic example of embedded finance is when a user can buy an appliance and pay later on an EMI basis. All this is possible without leaving the site. Also, a client may use a mobile app to apply for a loan and make repayments.
#4 SaaS Platform
It is one of the other hot trend alerts. $623bn is the number for this particular future of fintech, and that too at a CAGR of 18% in 2023.
SaaS enables firms to utilize software apps hosted in the cloud. It eliminates the need for local installations on servers or computers. Thus, it saves costs by reducing overhead costs and enables other user-rich resources.
Moreover, SaaS grants access to robust tools for advanced security for efficient data storage and management.
Our expertise: We have made a loan mortgage solution using SaaS for our clients. The app has all user-friendly features from risk summary to all documents. It is a very safe and secure online venture.
#5 Cryptocurrency And Blockchain Trend
Crypto and Blockchain are our digital assets. We are far from knowing what more we will get with these digital tradings. It is a very vast genre yet to explore. But, it has one assurance, i.e., security and data encryption.
It will surely make data trading much more easy and smooth. Find an expert in blockchain development services if you want to develop a blockchain.
Our expertise: We have recently made an on-demand crypto exchange platform that allows end users to access cryptocurrencies, including Bitcoin, Doge, ETH, and USDT. It has features that are meant to give great analytics and real-time signs. We have utilized Peatio open-source accounting software as a platform for exchanging cryptocurrencies and digital assets.
#6 Open Banking
Do you want to leverage your customer data? Open banking is the way. You can easily avail the data by allowing them to securely share details with a third party. It is a very convenient practice that finance institutes will do in the near future.
Thus, it is bound to create new innovations and services for online data exchange in no time. People will manage their money and interact with finance firms often.
These were some of the best fintech and future of fintech trends about to shape and reimagine the space. Being in the field of IT for 12+ years fintech has always been a bliss for us to create great and creative apps. We are a team of 120+ developers who have so far built 500+ projects across 25+ industries.
Conclusion
There is no looking back for fintech. The finance world is transforming with IoT, Blockchain Crypto, and more. We just have to strive at the right moment. You need to include the right blend of online finance trends and tech stacks.
In the above blog, we discussed some proactive future fintech trends. These trends are bound to happen and conquer the finance app developments. From open banking to AI/ML and blockchain, all will equally participate in the success.
So, if you have any queries for fintech or are searching for an expert fintech app developer, do contact us. Our experts will answer all your questions, like how much will it cost to develop a fintech app? What is the future of fintech? Who are the trendsetters in fintech? What should I include in my project to gain success online? All these and many more. We provide industry-fit insights on your idea and provide the analysis along with the consultation for free. Thus, get your free quote from us and invade the online space with the right tech brains.
FAQs
What is the future of fintech in 2023?
We are likely to witness great trends in blockchain, IoT, AI, ML, open banking, and more. With all of these advances, the fintech sector is all set to reach $1.5 trillion in annual revenue by 2030. Thus, it has a wider scope and a lot to explore in the coming years.
How much will it cost to develop a fintech app?
The cost of app development depends on the choice of your tech stack, feature integration, expert's skills, and your budget & time frame to deploy. Approximately such a finance app is developed between $50,000 to $5,00,000.
What is the profit margin of a fintech industry?
The fintech market gross profit margin has been peaked in March 2023 at 93.4%. It has increased from 86.8% in 2022. Thus, playing a major role in income generation across the globe.
Hire Remote Developers
Scale up your project with our dedicated team of developers & deploy your project in time.
Hire Dedicated Developers
Subscribe to Our Newsletter!
Stay Updated to the Technology Trends for Every Industry Niche.