What Are The New Top Fintech Trends For 2023?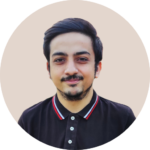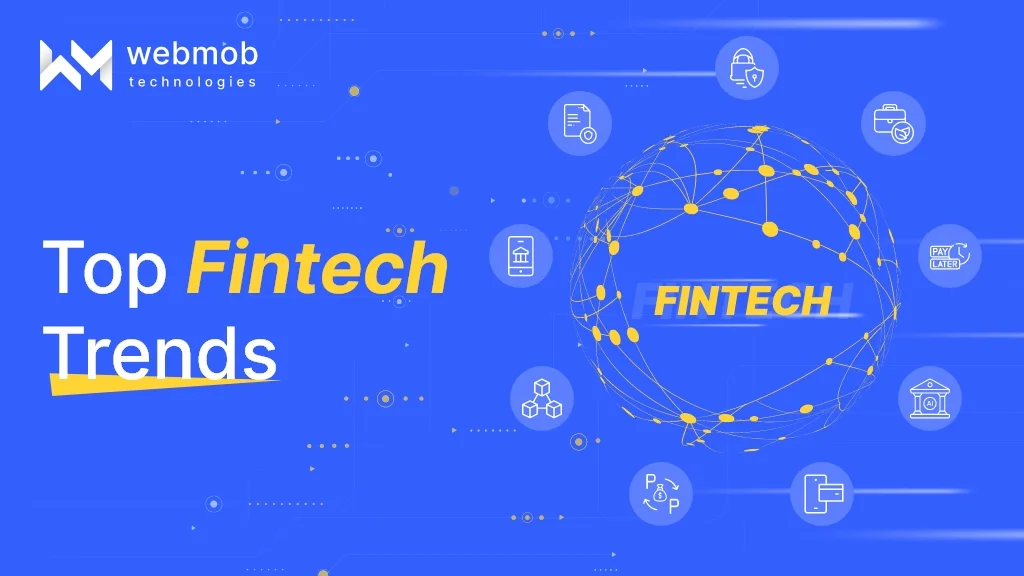 Summary– Numerous breakthroughs in the rapidly evolving area of fintech usher in 2023 and completely alter how we manage our finances. Financial technology brings a new era of decentralized banking, digital assets, and adaptable regulation. This ground-breaking move towards a more futuristic financial system has the potential to transform how we interact with and think about money completely.
It's beyond the point of no return for digital innovation in financial systems. The unpredictability of the global economy, fierce market rivalry, the proliferation of data security concerns, and the demands of consumers will all have an impact on fintech trends for the year 2023.
The field of financial technology is making extensive use of cutting-edge resources. Because of their potential to boost efficiency, several fintech industry trends, such as data-driven platforms, have risen in popularity. Other adjustments, such as implementing risk management systems, have been undertaken to mitigate rising expenses and threats to data security.
Expert Market Research put together a report on the global Fintech industry that said that by 2022, the industry would be worth more than 194.1 billion dollars. It is expected to reach 492.81 billion US dollars by 2028, with a compound annual growth rate (CAGR) of 16.8% from 2023 to 2028.
AI's ability to create hyper-personalized customer experiences gives companies a fighting chance in a market where competition is getting stronger and stronger. At the same time, big banks around the world are beginning to use quantum computing to get a head start on the future of banking.
The trends in fintech and a perfect Fintech startup guide for 2023 have been set, so let's look at them:
1. Digital Banking for Everyone
Most people in the middle class do their shopping online. Between 2018 and 2020, the number of people who used online banks went from 10% to 15%, which is a 44% rise.
People are using online banking more and more because they want stable and easy-to-use financial services. Because of this, more and more young people are using it instead of regular banks.
It's possible that most people will sign up for accounts at these digital banks in 2023. These banks are popular with young people because they don't charge account fees or require a minimum amount to be deposited each month. With the right mobile app development, you can find the gaps, add new technologies, and come up with unique solutions that make it easy for people to manage their money.
2. RegTech Solutions (Regulatory Technology)
Since we live in a digital world now, it makes sense that the government is looking at FinTech development services to make sure they work in a safe and private way.
One of the most important parts of this is how to make sure people obey. It's a word for the things a company has to do to make sure it meets all the rules and laws. In this case, the word "RegTech" means using tools for government regulation.
RegTech gives people ways to stay in compliance that are automatic. By 2023, RegTech solutions will be used more often in business thanks to cloud technology, better machine learning, and data analytics. And you don't want to get left behind in these fintech trends 2023.
Banks, which have some of the toughest rules, should take advantage of this opportunity. These are meant to find any possible legal problems so that businesses can run in a way that is safe and effective. On top of that, it leads to more work being done and more accurate work.
Start spending money on these options as soon as possible to make sure you're following the rules and to give yourself peace of mind. It will also make your processes easier, so your team will have more time to work on other important projects.
3. Password-Free Security
Ransomware and hacker scams are always used to try to get money from financial companies. You shouldn't be surprised by this. Customers want to know what is being done to protect their money and personal information.
AI and machine learning are getting better, which makes this possible. So, this should be a wake-up call for financial companies to spend on the latest security tools to make sure their customers are safe.
More and more CIOs and other IT leaders are interested in protection that doesn't require a password. People think that by 2023 and even later, banks will have used this technology to protect their users from scams and it will become one of the banking trends 2023.
With passwordless security, the old way to get in with a username and password is no longer useful. Instead, people who use the system get a push message with a login code. You can only use this code once to sign in to your account or check if your payment went through.
You can also show who you are without a password by using biometrics. A person can join in this way by using either their fingerprints or their face. It has been around since 2015, and it adds a strong security layer that could help keep client information safe.
Several new fingerprinting technologies, like voice printing, have been made this year. As the name says, the user's speech is taped and studied to find out who they are. It does this by finding out what makes each person's voice special, such as the pitch, flow, and speed of speech.
4. Businesses Are Becoming More Eco-Friendly
Blockchain is just one business that is trying to stop climate change by being better for the environment. The financial technology industry is also doing its part to protect the environment by having companies set up ways to give money to nonprofits as part of their business. And by 2023, stuff like this will be pretty common in the field.
This year, there should be more new fintech startups. It will help the business get closer to its goal of being carbon neutral. These steps will not only help protect our world, but they will also help people to have a better life. In this case, everyone comes out on top.
Find coders who can help you use these best practices. So, that you can go out and start your business. In the end, it's a good buy that will help a lot in the long run.
5. Buy Now, Pay Later(BNPL)
Buy Now, Pay Later, which is sometimes spelled as BNPL. It is a short-term loan that lets people pay for things or services later. BNPL usually doesn't have interest, which is one reason why so many people like it.
Customers who get loans in stages at the point of sale make a down payment. They can get it in some kind at the time of purchase and pay off the loan. Big fintech companies are already getting on board with these fintech technology trends. The experts say will make BNPL a more common way to do financial deals by the year 2023.
It's a great way for customers to get loans without going to a regular bank. It might have sky-high interest rates or strict requirements. Customers who want to pay later or in several amounts from retailers' websites, can make more sales for the retailers.
BNPL is a fast-growing field that could be both a problem and an opportunity for businesses in the banking industry. On the one hand, it might compete with the usual loan products they offer. On the other hand, those who figure out how to use it to their advantage might get new customers.
Overall, this way of paying gives customers more freedom in how they spend their money. And gives businesses the chance to offer them things and services that add value. If you have an online store, BNPL might be the right thing to add to the services you offer.
6. The Banking Industry Is Using AI More and More
AI, or artificial intelligence, is the best tool in the world right now. Because of this, the financial technology business won't be the same for long. By 2023, most financial companies all over the world will have put this technology into their business plans.
AI can use random data sets from many different sources to find outliers and other trends. It could help financial companies catch scams sooner. This is because banks deal with a lot of money-related information.
A financial services business can use AI in both the back office and the front office. This technology can be used to make robots that are fun to interact with. It can also be used to make robots that can help customers on their own and make personalized product suggestions.
This is a great year to use AI, as the FinTech trends are still dealing with millions of data daily. You might want to engage in AI to give your customers a better experience and make your business run better.
Need to be careful when choosing a software development company that can make apps that use AI. You want a team that has both the knowledge and the experience. And hence, they give you high-quality FinTech options that are made to fit your needs.
7. Mobile Payments Are Still Growing a Lot
Payment via phones, and contactless payment has stayed one of the most important FinTech trends. You can expect the number of people who pay without touching a card reader to go up in 2023.
The mobile apps and transfers made with QR codes are likely to make a big splash this year. Juniper Research says the QR code payment market is worth $3 trillion by 2025.
Mobile wallet services make keeping track of information about digital payments easier and safer. This makes buying things online easier and safer.
The best way to take advantage of such changes for users is to offer them safe ways to pay. Thus, it can be like NFC and QR code sales.
If you want to get into this market, you should think about buying a tool. It handles payments that you can trust. If you do this, your customers will be able to pay the way they choose without any problems.
8. Peer-To-Peer Loans(P2P Lending)
Peer-to-peer lending, also called P2P lending, is a popular type of loan. In the field of alternative finance, it will continue to grow in popularity this year and beyond.
P2P: Peer-to-peer lending is an alternative type of loan. It works like a market where sellers and users can trade money directly and is amongst the top fintech trends. It gets rid of the need to use traditional banks. And cuts costs, which makes it possible to get cheaper loan choices.
In 2023, the alternative financing sector is expected to see growth. It is anticipated at a CAGR of 6.3% from 2022 to 2028. For this alternative way to get money, you need a borrower, an investor, and a website that links the borrower. And provides knowledge of money insights, and the investor.
This is a different kind of cash that both people and companies can use. A big part of what drives demand in the financial technology area. And thus, helps in the growth of small, medium, and large-sized businesses. Peer-to-peer loans went from being a relatively unknown way to get money to one of the most popular ones.
It's time to join the push for new and established businesses. And to have more cheap and easy-to-use ways to get money. By doing this, you can take advantage of this great chance to change the way you think about money.
Our expertise: Our experts have developed an intuitive loan management software. It is a custom web-based loan app for NBFC. The solution has all the features that are easy to understand . There are flexible filters to know about all the loan-related details and automate the whole process. Right from calculating interest rates to auto-generate loan documents, vetting, and more.
9. Using Tools That Are Built on the Blockchain All Over the World
Even though the price of coins just went down, buyers are still figuring out how blockchain has changed things. By 2023, it's possible that a lot of people will be using things that are based on blockchain technology and that they will have been put into standard systems.
Businesses can get better safety, lower costs, and a tool that makes it easier to be more open by using blockchain technology. It also gives developers a place to build independent apps. Thus, it is becoming more popular in the banking business and other areas. In a word, it could make a big difference in how money is moved around the world.
Blockchain technology is also being used in several other important areas. The areas such as payments and financial services, contracts and conflict resolution, identity management, and more. People who want to make blockchain services available are, of course, in line with the people who use blockchain wallets.
Conclusion
If you want to stay ahead of the competition and keep coming up with new ideas, it's a good idea to invest in new solutions. It is an advantage of what blockchain technology can do.
The financial technology business will grow a lot after 2023 if it keeps emphasizing invention and adopting new technologies. Our team knows every financial technology trend of the digital world. The experts here will get you the possible solutions in real time.
FAQ'S
1. In the year 2023, what will AI be like in the financial technology industry?
In 2023, the financial sector is expected to adopt an AI-first strategy. It will use AI to improve customer service, identify fraud, provide customized investment guidance, and quicken the loan approval process. It will better manage risks.
2. What are the prospects for financial technology?
The ongoing digitization of dealing with financial services has the potential to realize the goals of creating more efficient financial services. And it also supports economic development. As fintech trends rapidly alter the landscape of the financial industry, the boundaries between financial institutions and the sector at large blur.
3. What are the three mainstays of new financial technology?
Financial institutions are obligated to adhere to the "three pillars", which are designed to promote global economic development.
Minimum capital requirements
Stringent supervision
Market discipline criteria
Hire Fintech Developers
Let's build your fintech app with our expertise & trending tech stacks at its best.
Hire Us!
Subscribe to Our Newsletter!
Stay Updated to the Technology Trends for Every Industry Niche.