How Much Software Development Cost in 2023? An Expert's Guide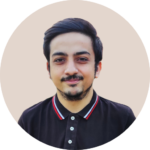 Software development cost! The question is a recurring one.
Since the inception of apps like Uber, Zomato, Amazon, and other behemoths, everyone has wanted a successful online venture. Unfortunately, the cost of software development is not something you will get at a "fixed rate." With the growing bandwidth of the digital world and changing times, a "range of software solutions" are developed worldwide. Every software development company has variables to charge upon; those are also not relatively constant, and the quote changes with the project's complexity.
Every dream has a price to pay. Directly or indirectly, we all are chasing one dream- our online venture in the form of mobile apps & web apps. However, a mere thought of an app idea raises the burning question of cost.
Software development cost is the most pertinent factor for the IT company and its clients. However, it is one element that makes a deal sweet or bitter. With so many advancements constantly innovating the space, there is no standard rate card maintained by tech brains around the globe. Hence, it would be best if you kept your basics aligned.
You may need to build a one-feature app or an entire software for your company's internal system- in both cases, the time and cost significantly differ, given that your idea is the same. The pricing is highly manipulated if you opt for a ready-to-launch solution and make a custom-software solution. Thus, it depends on your requirements and the company's offerings.
Herein, we have listed some cost-driven factors to understand better how to estimate software development costs.
7 Software Development Cost-Driven Factors
1) Company Size Matters
SME/ Enterprise
Your software development partner has to know your company's size. Depending on your size, and usage of the software as per employees, you will have to pay a hefty price. Similarly, your cost will differ according to your targeted audience. In the end, it is all relative.
For instance, a CRM solution for a small company might cost $100,000, while more complicated CRM software might cost $600,000. Usually, we divide company sizes into three categories: startups, mid-size, and large enterprises. Therefore, the complexity of your software depends entirely on your company's size and requirements.
Tech partner's firm size
Avoid falling for big names; check the quality of the work.
There are large-sized and small-sized software firms in the business. There are freshers as well as experienced app developers working on projects. Different levels of firms and developers have decided on rates as per their overall tenure in the IT field, followed by tech advancements.
Doing thorough research on a company will undoubtedly find the best software development agency providing high-quality apps within your budget. But unfortunately, some companies need to invest more carefully in their tech partners and have low-quality applications for their businesses.
2) Industry You Want to Operate In
Which industry are you opting for? Which genre are you contributing towards with your online venture?
Different industries have different goals. Every enterprise wants to eliminate a particular problem humanity faces, and its core is accessibility. Per your business agenda, you might need a simple app that does the trick. But, some have to play a long shot at sustaining the competition and their products with proper feature-functionality integrations.
But that is not it. The industry's demand and supply will also affect your custom software development cost. Therefore, research your industry well, its offerings, and its futuristic scope before investing in it with your firm.
3) Cost of Software by Types
Custom vs Ready-to-Deploy Solutions
Are you vouching for a custom or ready-to-launch solution? Both developments are far apart in comparison to cost. The latter calls for less investment since you need to purchase it.
However, the ready-to-deploy solution may need to catch up with specific customization required per your business. Therefore, most companies opt for custom software development services to meet their requirements and ROIs.
How much does custom software development cost? It costs high pricing from the individual approach, considers a range of success factors, & develops an efficient app for your business. So, choose your options wisely.
A dedicated team of developers ensures the best tech integrations with the tools and technologies for your online venture. Business analysts, UI/UX designers, QA analysts, and developers are the core of your project team. Each of the members plays a significant role in your software development lifecycle. Hence, the correct selection of teams will help you in the long run of the development process.
Scratch vs Modification
App development from scratch, i.e., from the ideation phase to deployment, gives your project a whole new upliftment. You can plan and execute your solution with the tech team in the most feasible way possible.
Moreover, in the case of app modification, there are certain limits to ongoing development. It includes UI improvements, tech integrations, system updates, and other additions to keep the company evolving. Thus, it is less costly than building an application from scratch.
4 Team Size & Location
Team size depends on the scale of your app development idea. It also highly depends on who you are hiring. Third-party agency or an in-house team? It completely varies on the cost of developing an application.
Hiring Options
1) In-house app development team:
If you want better communication within your reach, an in-house team is the best option. Such a team setup will cost you a hefty price as it comes with monthly salaries, a department setup, paid leaves, and more. And so, if you are someone willing to pay such amounts then you can move forward with the team setup.
You must have a set budget to run a whole new department. The in-house developers will come with the perks of the meeting as & when required by you, timely updates & changes, and, most importantly, work is done under your supervision. Your product and its quality remain intact with excellent idea understandability.
2) Freelance development team:
The freelancing team is a very cheap but not the most trustworthy option. Platforms provide the best talent, but you cannot wholly rely on their work. There is a vast difference in their time zone, pricing, quality, and all of the above; they may need to be more competent. Moreover, nobody assures you to complete the solution and return it to you in time.
There is always an unknown theft of cybercrime that gets us while approaching a freelancer. You might also face a lot of bugs in your project and might as well find a replica of your product in the market.
3) Outsource software development:
Hiring offshore developers comes with various advantages associated with offshore development. It includes immediate access to the best developers, lower development risks, decreased operational and development expenses, quicker project delivery, more scalability, and access to the newest technologies.
Compared to the other two hiring methods, outsourcing is one of the best methods of developing a successful application. For excellent support, you will get experienced developers, the timely development, and post-deployment services.
How Much Does It Cost to Outsource Software Development?
Being an outsource app development company, we provide you with competitive prices & best-in-class methodologies for effective app development. Discuss your app idea with us!
Get a Free Quote
Location of developing software.
Nowadays, every country has its price range for developing applications. The mobile app development cost or web development varies heavily on region selection and developer experience. Herein, our experts have curated the pricing of some of the locations for you.
| | |
| --- | --- |
| Region | Developer's Cost (Per Hour) |
| North America | $50 to $250 |
| Australian | $50 to $150 |
| Western Europe | $35 to $170 |
| Eastern Europe | $25 to $150 |
| Asian | $10 to $80 |
5) Complexity of your application development
The app development complexity significantly impacts how much it costs to develop software. The number of screens, deployment procedures, workflow, and more add up to the sophistication of the software. So, here are three types of applications made as per their complexities.
Simple/MVP: In this development, only the main features are applied in the solution. The app's design is reasonable; instead, the software solves the required pain point of the targeted audience. It means the product can be built on a small tech stack with few necessary integrations.
Average development: The development has more features and functionalities than the core ones. As a result, the software development team will have to create more UI elements, work on complicated panels, and do more integrations.
Complex development: The software has many facets, including more sophisticated chatbots and live broadcasting capabilities. It calls for more screens, different user responsibilities, challenging APIs, and intricate integration.
6) Individual backend requirements
Backend development uplifts frontend development!
One strives for the best backend technological advancements for smooth functionality. Only options exist to build a robust architecture alongside salient features to deploy a user-engaging app.
Complex applications require more backend processes for high-end applications. The best example of it is Airbnb. It is fueled with many backend processes allowing users to browse listings; view featured rentals, etc. Integrations also reduce a significant part of your backend cost. Sometimes, your developers need to build a custom API, which affects the overall budget.
7) Testing tools and test cases
The cost of QA implementation can vary depending on several factors, such as the size and complexity of the application, the number of testing scenarios and test cases required, the level of testing required, the testing tools and technologies used, the size of the QA team, and the duration of the testing process.
Generally, the more complex and large an application is the more testing scenarios and test cases it requires, which can increase the cost of QA implementation. Additionally, if the application requires specialized testing tools or technologies, the price can also increase. The level of testing required can also affect the price.
For example, if an application requires only functional testing, the price may be lower than if it requires additional testing types, such as performance testing, security testing, and compatibility testing. The QA team's size and the testing process's duration can also impact the cost of QA implementation. So, a larger QA team and a longer testing process can increase the cost of QA, as more resources and time are required to perform comprehensive testing.
How Do We Estimate Software Development Cost at WebMob Technologies?
A rough estimation of your project
Providing clients with a rough estimate gives them an expected idea of their budget. It also helps draw a general project outline, giving our developers the hours they must spend. It also clarifies to clients whether to get into a tech partnership with the firm.
Detailed estimation of your project
The detailed estimation is 100% accurate with all your requirements, our development hours, and more. It only varies if you add an integration or a new tech stack; any upside-down change in the project might affect such estimation (chances are less). We also provide the complete paperwork with proper indications for you to understand.
We are a reputed software development company!
Being in the business for over a decade, we have been assisting several startups and enterprises with our software development. Our developers are experienced in developing and deploying complex apps with the utmost simplicity. So, here are some of the perks of partnering with us.
A free project estimation from our sales team
A complimentary consultation with one of our business analysts
NDA sign-up for project security
Custom software creation, modification, and modernization of the existing software
A team that evolves with necessary tech advancements and expertise
Product quality assurance
We are competent enough to resolve every issue in your software development with our expertise. Developing industry-centric solutions with your apt requirements is the utmost priority of our team. We hope the guide helps you select the best app development partner for your project. Furthermore, you can also dig into our esteemed work by going through our portfolio. Invade the digital space with the best in business!
Subscribe to Our Newsletter!
Stay Updated to the Technology Trends for Every Industry Niche.