Fintech Revolution 2021: 5 Online Fintech Trends a Fintech Company Should Incorporate in their Software Solutions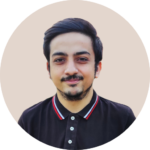 Summary: The fintech landscape is continually evolving across the globe. The use of technology in financial services has boosted the online banking industry. From AI to cryptocurrency, every advancement in the finance sector has led to providing a seamless experience to customers. If you are a budding or entrepreneurial-level fintech company looking for new finance trends online, we have curated it for you. Have a look at the finance technologies and incorporate them in building a finance app development.
The notion of savings, not spending, is the new hotness in fintech.
2020 has been a rough year for everyone. With the COVID-19 crisis, people have incurred huge financial losses. Some have lost their jobs and others are facing medical emergencies. But, the world crisis has taken a twirl over the finance and banking sector. There is an upsurge of financial service start-ups by almost 6.5 thousand as of early July 2020. The financial technology firms have seen the highest number of startups funded worldwide around three thousand.
The global fintech market is poised to reach USD 305.7 billion by 2023. It has an increase in CAGR of 22.17% during 2018-2023. Why this sudden growth in the fintech genre?
It all started with the millennials taking charge amid COVID. Now, small investment opportunities and savings are taken seriously. Online financial accessibility and banking services have given people instant access by keeping social distance and safety. With more people migrating towards fintech digital solutions, there is great success awaiting the finance industry online.
Without doing a further due, let's get into some of the fintech trends in 2021 that you as a finance firm should incorporate in your finance software development.
5 Online Fintech Trends that can Revolutionize the Working of a Fintech Company
#1 Digitization of the routine Task
The pandemic has made us all comfortable working remotely from home. There are a lot of employees who are relying on digital means to accomplish their tasks. That's why you, as a fintech startup, should organize accurate digital tools for managing the database and other information. As a financial institute, a compromise on data integrity is of no use. Thus, you should build a finance application concerned with the safety of documents and file management. It has to be a secure infrastructure that is easy to use by employees and customers consisting of friendly API tools.
From money transfers to investments and shares, everything is done online. Why not allow users and employees to manage their documents digitally? Is it risky to do so? Yes and no. Yes, if your finance app developers are not experienced enough to encrypt data. And no, if they are proficient in developing fintech apps using the right technology stack to secure the data.
#2 Autonomous Finance
The use of AI, ML, and automation in online fintech software has transformed the industry. With the advent of AI technology, self-driving finance has become a real deal. A finance business can lure their customer attraction by providing them with a secure and sane investment option.
An AI-driven fintech app can provide users with real-time investment possibilities. In autonomous finance, the user does not have to give direct inputs. A virtual banker created in the portal will manage and analyze investments. The trained ML algorithms will generate the best investment and savings options. Thus, it automatically reduces human error and provides the users with consumer satisfaction in using the finance services provided by your business.
#3 Open Banking
This is one of the top fintech transformations- Open Banking. This is a successful collaboration between a bank and a financial service provider. A new era of finance applications in the form of official tie-ups will come into existence. Such fintech app development will modernize banking transactions and give access to the data to fintech companies.
For instance, a user is willing to buy certain insurance from an investment website that collaborates with the bank he has an account. The software will track the savings and salary to give a suitable option to pay premiums. This way the user will save adequately and buy some more insurance from the same fintech solution for more such benefits.
#4 Robotic Process Automation (RPA)
To automate mundane business tasks and processes RPA can be a supportive backup for finance institutes. The software robot can easily imitate human actions and interact with computers in real time. Tasks like onboarding customers, data entry, and customer support service, are easily done by robots. Such technology automation will not interrupt the current workflow. It can be embedded in existing business process automation (BPA) applications like ERP and CRM. It is also effective in data management and entry, as through bot integration the RPA can manage every piece of information seamlessly.
#5 eCommerce
The pandemic has changed the concept of online shopping which has led us to tremendous growth in eCommerce. Today, people are out and about shopping for eCommerce items which are resulting to be a good factor for the online finance and banking sector. As the sole purpose of online shopping is online transactions, brings a lot of income to the institutions. There is a growing number of eCommerce engagements and financial service utilization. Thus there is a projected growth with the increasing buying-selling pattern of things across the globe.
Now, before ending this blog, we would like you to have a look at one of our fintech app development services.
Our Work as a Renowned Fintech Software Company
At WebMob technologies, our finance app developers have made virtual finance assistant software. This solution keeps a track of every financial activity of a user and improvises their budget plans for future goals.
Our team has a profound knowledge of APIs, tech stack, and trending digital innovations. We research every app idea before giving a final quote. Analysis and scope make it easy for our developers to build customer-centric finance apps. Being in the web and mobile app development business for over a decade we have seen the transformation of the digital world. Thus, every application made by us is studied, developed, and deployed with utmost caution & a series of tests.
Grow your financial services with our fintech solutions. Our experts are awaiting your call!
If you are a budding finance startup or a finance entrepreneur, the online world has endless possibilities. Embrace these new fintech technologies and make a difference in your business.
Schedule a call
Make Your Fintech Application Now!
In this digital spectrum, we all are highly dependent on minimizing our work efforts with various technological innovations. All the above-mentioned trends are forecasted because of the current consumer needs. Fintech apps are here to offer a plethora of pocket-friendly finance services to every individual. It is a growing space and there is no end to the financial requirement when it comes to the fast-paced lifestyle we live in.
Thus, if you are a budding finance startup or a finance entrepreneur, the online world has endless possibilities. Embrace these new fintech technologies and make a difference in your business. From employee satisfaction to productivity increase at work, you will also have a loyal customer base with such software development. Innovate your finance services and witness the change for yourself. Discuss your app idea with our expert app developers and get clarity on the same.
App development companyfinance software solutionsfintech software developmentfintech trendswebsite development company
Subscribe to Our Newsletter!
Stay Updated to the Technology Trends for Every Industry Niche.