Expert's Answer For Web & Mobile App Development Queries
Our proficient developers have managed to answer some of your queries related to software development.
About Us
We are an IT solutions firm providing end-to-end web and mobile app development services situated in Gujarat, India.

WebMobTech started its journey in 2010. Since then the software development firm has constantly grown & expanded with over 70+ tech brains guiding the brands towards application development & their respective path of success and online goodwill.

Everything! Right from our client discussions to deploying applications digitally. We help our clients in becoming global brands. Our software solutions are developed in an agile environment. From communicating in your time zone to integrating engaging features in the application & testing it rigorously, we make all the efforts to make it an online success.

We love challenging our tech brains for your business ideas. Our technological advancements and tech stacks are well in line. The team ensures to pass on every minute detail to inform you and are under the signed NDAs to protect your idea. Our firm oath to make client-centric apps and become a renowned name in providing the best development services in India.

Yes. We do provide references of our previous works & testimonials of the active as well as previous clients. One can also view our work on the portfolio page.
Hiring
These are our flexible hiring models to hire our developers according to your requirements:-
• Yearly: Hire developers directly for 12 months, 365 days i.e. a dedicated development team or a developer.
• Monthly: You can hire a developer for a month. It can be for a small project, minor glitches, or maintenance purposes.
• Weekly: Hire a developer for some weeks to develop an app or for many other different app development services.
• Hourly: One can hire developers on an hourly basis as per their solutions requirement.

Yes. we do follow a streamlined and transparent hiring process. We can share the profiles of the best suitable candidates as per your job description, next you can evaluate them in an interview or assign a demo task to choose and confirm the developers. This complete process can be done within 48 hours and we can have the developer on board.

Our general hourly cost for the resources starts at USD 15 per hour. The cost depends on the tech stack and the experience level of the resources.

Yes, of course. Our team of experts is well versed in digging minute market insights. We gauge into it to know the exact validation of your user-centric market. The digital world has a lot to offer, but, to succeed in it, one needs to provide the best service on their online portals. Thus, we deploy your small or enterprise-level solutions only after validating all the future prospects along with futuristic feature integrations.
Our Services
WebMob Technologies provide you with end-to-end software development services, right from the ideation level consulting, feasibility study, wireframing, product designs, development, server, and cloud infrastructure, deployment, and maintenance. If you are moving ahead in your development journey with us then you are completely in the safe hands with your solution.

Yes, we do provide maintenance services as well. We analyze and validate the system regularly to ensure that the users are getting a crash-free user experience and the system does not have a downtime.

All of our developers are based in India at our Ahmedabad office location so our general working hours are based on the IST time zone only but if clients have requirements to have the resources in their time zone then it surely can arrange that way for anytime zone. To know more get in touch with us at [email protected]

NDA is a necessary & security step taken by our firm. NDA is signed for the betterment of both parties. We have a very reputed & esteemed team of developers who are professionally into developing apps with proper data management and transferring tactics to avoid any leak or misuse of information. Such a sign-up is a well trusted bond between the parties.

There are multiple factors to look for when it comes to developing an app. Right from your requirement, tech stack, business complexity, and features, to the time duration of development. It also highly depends on in-house development or outsourcing development to offshore companies. A basic app with a simple design and features is made for $5000 & a complex app with over many different features costs upto $50000. Thus, it completely depends on your individual business requirements.

We develop all kinds of app developments like:-
Native app
Mobile & web apps
Hybrid apps

Our team of agile developers will assist you, depending on the particular app development changes. The modifications in your solution will be charged.

We accept payments from our clients via Bank SWIFT or wire transfers and wise.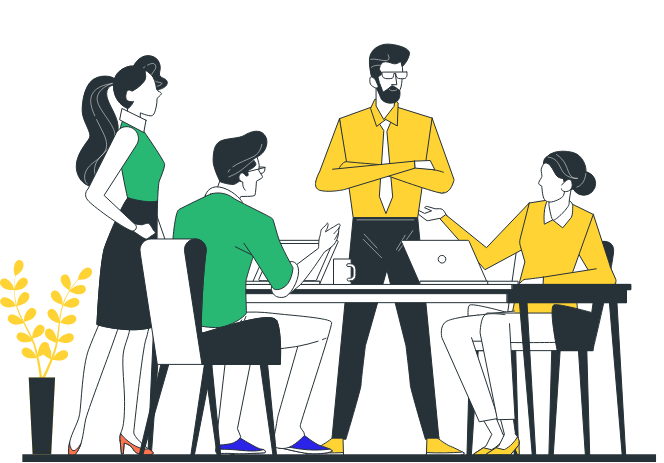 Consult our Experts & Get A Successful
Online Venture for Your Business
Grow faster, increase online profitability, & organize your work with our solutions.