We build bold Mobile and Web Apps since 2010!
Just like action speaks louder than words, our work is the best way to get to know about us. The name itself suggests we're proficient in Web and Mobile App development tailed with providing best IT solution for various sectors.
Our Journey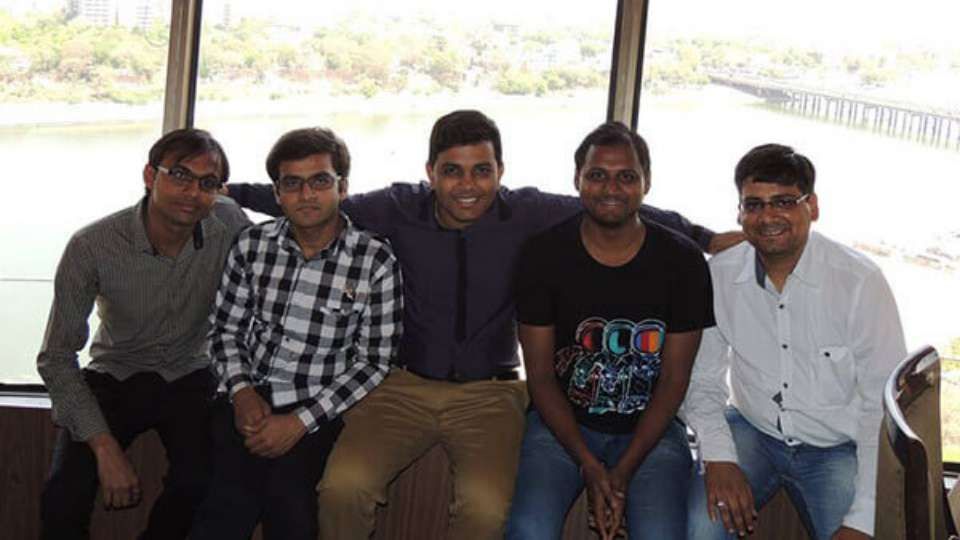 A Web guy saw the future in Mobile to begin with. On a cozy couch an idea was born of Mobile Development knowing that it is going to become a niche in the Software development industry in near future. Single handedly he started working on that one project balancing two different roles. Project Management and delivery by day and insomniac coding at night. Who knew that someday it will be written down in the eureka moment for the existence of WebMob Technologies.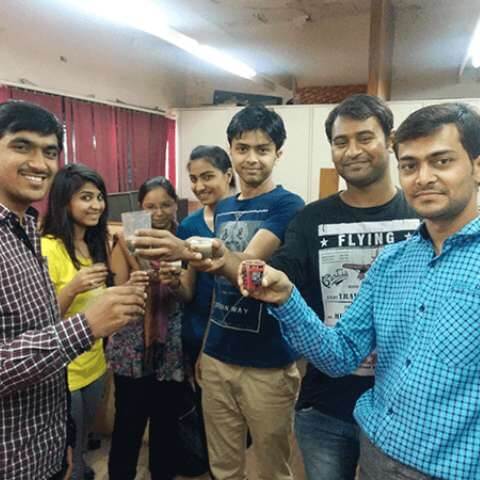 Having affinity for digital experiences; we worked with some startups that turned out to be a great success in their later years. We are the backbone of Followers+, A new way to instagram with 25 Million+ downloads. then there was this Di Bella Coffee - one of the prime coffee brands of Australia. This project not only gave the confidence but also helped in developing some big projects for well-known brands like Dynamic Rewards in retails section, REMN in finance and many more which covered the major sectors of industry.
2015
Think Bigger, Make Better
As the year passed by and the team built up, we crunched thousands lines of code to deliver the ideas perfectly. Increasing number of projects led us to hire some new talents to manage those projects and can also explore the technologies as well in an exciting new infrastructure of 1000 sqft. of office premises we nailed all those projects phase with crowning achievement and delivered something that leverages the user experience and brings new business.
Now it was time for us to shape the goals for future fit. With a clear mindset, we're transforming creative ideas into new designs & engineering to give your business a digital footprint.By the end of 2017 we explored many sectors which consist of Conferences and Events, On-demand Services, Social Media, Fintech and Productivity. We contributed to many startup ideas digitally and helped them write their success stories namely Zroomm, ela TV, Tech Coast Conference, NEaction and Bounty Board.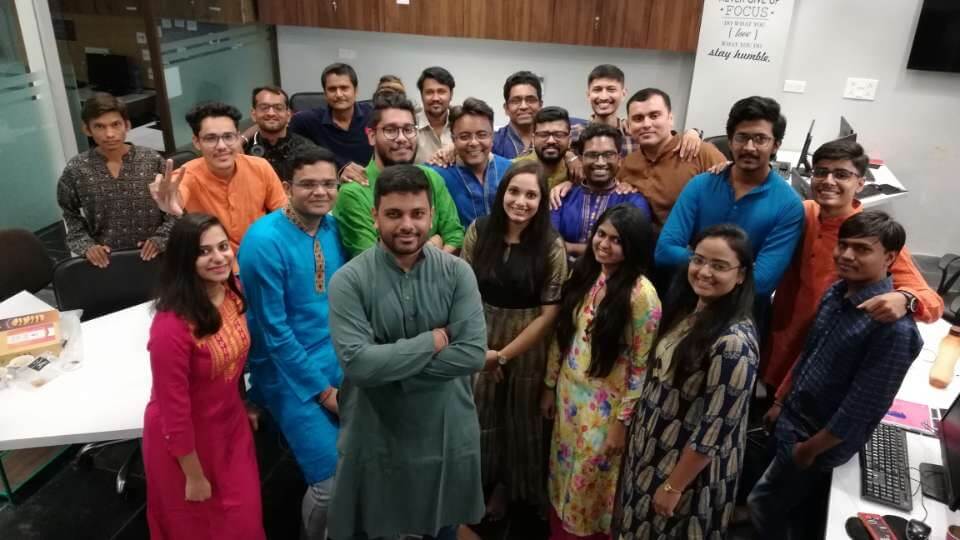 An astonishing, bigger and a new office space for the WebMobTechians. With this new workspace we have fasten our belts for the 3.0 version of WebMob Technologies, where everything will be going to the next level. Bigger office space, team of amazingly talented 50+ techies, new technologies like AI/ML, AR/VR and new challenging projects. We continued to live with our mantra "Buckle Down & Scale Up".
This Year had more to Say
We see opportunities and we grab it with both hands and this time it was GITEX - 2018 in Dubai, a leading tech conference of the MENA region and we were on our toes to capitalize on this. With a month long of preparation WebMob Team was in Dubai for new learning and business opportunities. This exposure gave us an exciting client base and few more domains to work upon like healthcare, fitness with projects like Sterling Accuris and Woken Token.
This year brought a milestone yet again and many clients visited at our office location for brainstorming their idea and put that to reality. Many established businesses hired us as their CTO because of our client focused attitude, customer first mantra, clean and open process and last but not the least our business ethics. We pulled our socks, with our onboarding fresh talents to deliver the best custom web and mobile apps for lead generation and a very futuristic custom CRM for real estate business's agents including AI/ML which surpassed the client's expectations. We not only made a strong real estate portfolio but also got ourselves into some loan mortgage solutions.
Get Aboard & Let's Fly High
TechCrunch San Francisco 2019 was around the corner, it was time to represent WebMob Technologies at the international level. Our team was all set to leave a print and capitalise on this enormous event. Followed with lots of one on one meeting with clients in the span of a month across the whole USA. The overall endeavour results in a huge success. With a support of our team of techies and management we are all set for the next year and looking to push ourselves yet again for the next level.
A milestone achieved, WebMob Technologies has celebrated 10 glorious years. WebMobTech is a well-known brand name now. Moreover, We derived ourselves as a 'PEOPLE' company. This year saw tremendous changes. With this, WebMobTechians have adapted to the challenge of Work-From-Home very quickly. During this period, we added some more techies to our team. Launched 10+ large-scale projects of Real Estate Industry, Market Place and into Healthcare domains. Again, we grabbed the opportunity to represent ourselves in Dubai-GITEX 2020, a leading tech conference. We got overwhelmed by the responses there, resulting in a number of client-base. Our qualitative work has made us stood out among the community. Here's to many more success, memories, and adventures!
"The solutions WebMob Technologies developed is fast, easy to use, and responsive. The team was easy to communicate with, despite the time difference between the offices. They also provided insight and suggestions to help make the solutions better"
Artists and Geeks
Our artists endeavour for the creativity with Brew coffee on desk, pile of papers and variety of drawing tools. We are a youthful bunch of job loving folks. We analyze, explore, implement, test, test again, roll out and support thoroughly. We work,we party. We work hard, we party harder.
Digital Companions
We strive for good ideas which kick us out of the comfort zone. Providing end to end services, we satisfy our clients because we believe happy customers = happy us. Our dedicated team for your idea will look after each piece and make sure every piece has been built and placed perfectly.
Quality Driven Process
Well defined process is followed by perfect delivery. We believe in building remarkable and feasible software that people love to use. We strongly emphasize on making of quality smartphone apps and web apps, thus trying to be one of the best among all the developers.
Your Success : Our Goal
Goals are dreams with deadlines." - Diana Scharf It might be, but here we dedicate all of our efforts to complete that one Goal of your success, without getting trapped in overdue deadlines. We believe in your dreams. We envision it, plan it and work on it."
Our Leadership Team
Driving the organization by strength and wisdom. Believing to Set clear expectations, always deliver, and never break trust.
Pramesh Jain
CEO-Founder
Darshini Patel
Senior Project Manager
Shambhu Rajgor
Project Manager
Swara Bhatt
Human Resource Manager
Core Values & Philosophy
Our Journey so far has taught us and we derive our values from it. Our Values are in action, and it is a priority for us.
Loyalty
Loyalty is a crucial element within our high-performance teams and is one of the results of Trust.
Believe, Become, Belong
Believe in the culture, keep vibing in it, get recognition for forever.
Think Out of the Box
Creativity is the best habit. We believe it the true sign of intelligence.

Focus
Choose to focus your time, energy and conversation around people who inspire you, support you and help you to grow yourself.
Never Give Up
Positivity, confidence, and persistence are key in life, so never give up on yourself while working on crucial tasks.
Give Respect, Take Respect
Life is so simple. We Always are warm and caring to our people. Respect people around you. If they find your personality as pleasant, needless to say, they will be respecting you.
Life at #webmobtech
We wish to keep our team young, energetic and creative. We share what's on our minds and ideas to bring out a change. We 'flip the game' together and making WebMobTech an enjoyable workplace.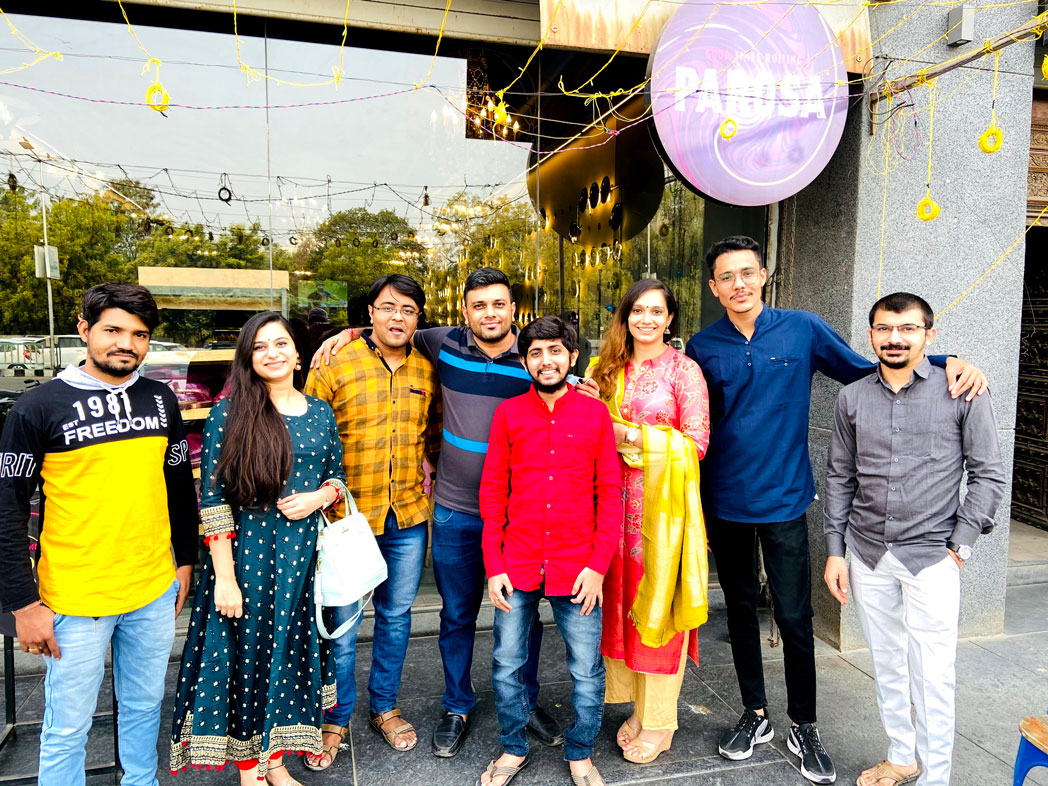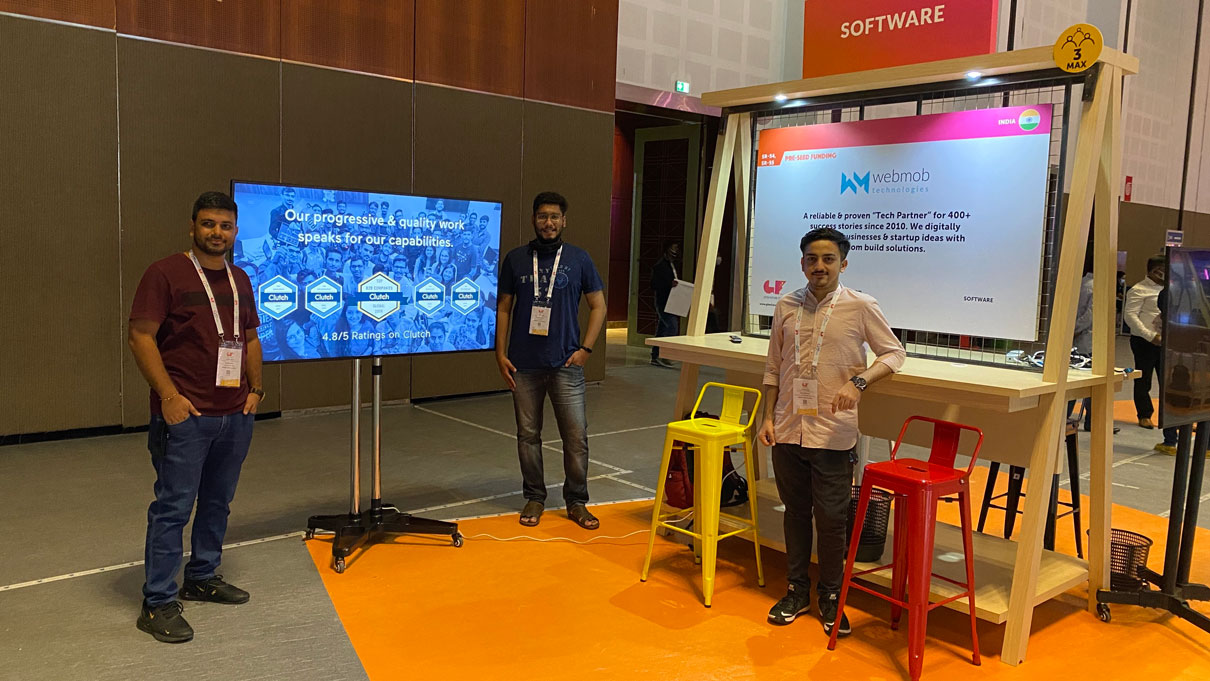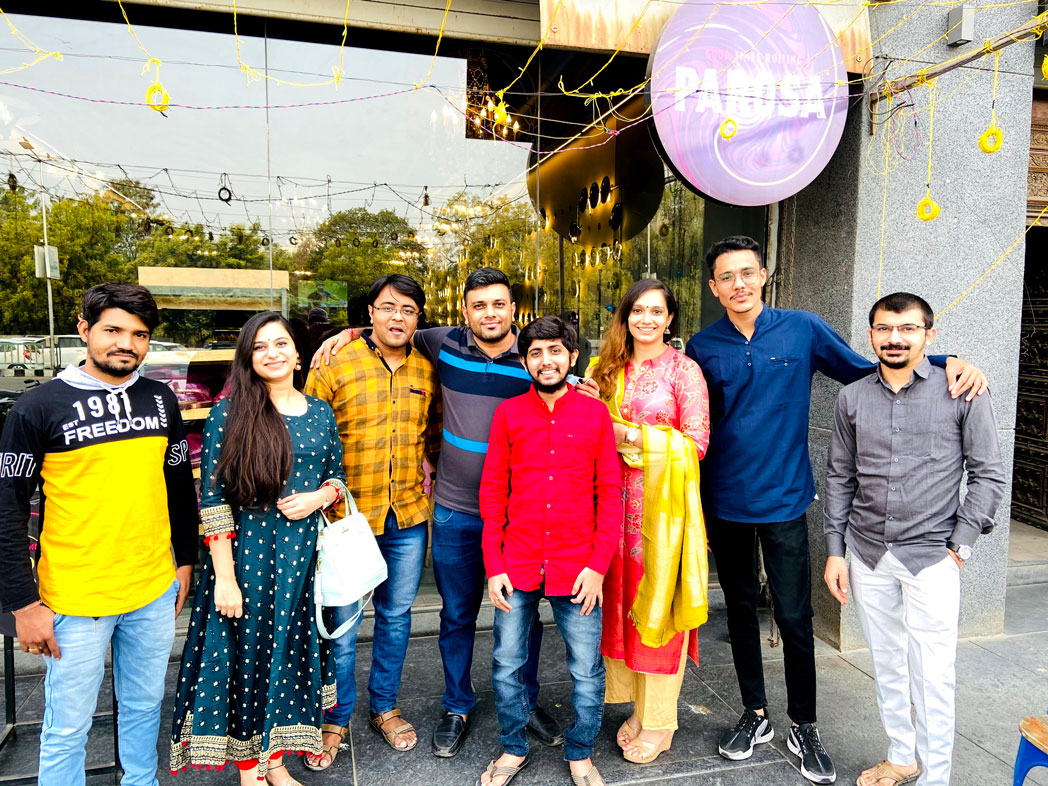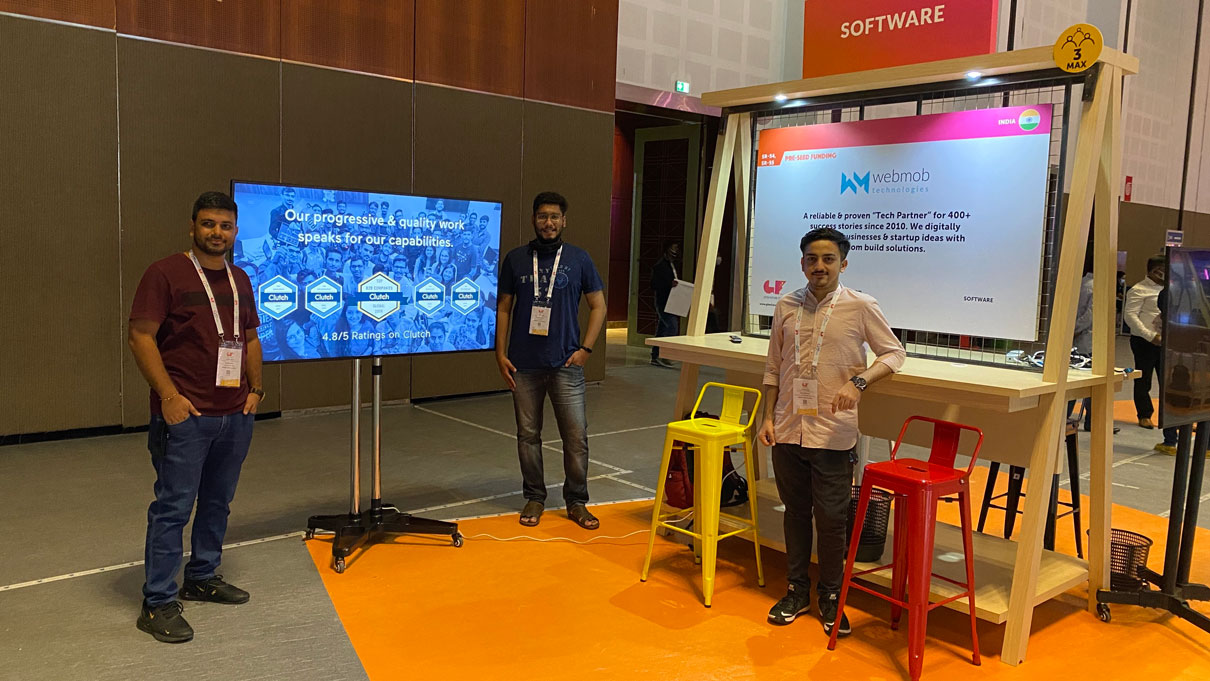 Join WebMobTech
At WebMobTech; we focus on pixel detailing, creativity, strategic development, reusability and enjoyment. If you are ready to dive in to get best experience and grow yourself apply below:
Associations