Custom Web Development Services
WebMob Technologies is a leading custom web development service providing company with a major market presence in the US and India. Dedicated web developers of WebMob are adhering to develop custom websites as of industry niche with the latest tools and technologies.
Hire Custom Web Developers
Hire custom web developers from WebMob Technologies for your web development project and experience the best custom web development services specific to your business needs. Our dedicated web developers are skillful yet seasoned to craft and implement any features and functionalities across the project as of your specified requirement with cutting edge web development tools and technologies for better growth of audience and ROI.

We offer you the flexibility to communicate with our web development team at any phase of the project for a better understanding and clarification of client needs for their businesses. Our dedicated web developers are proficient in developing a client-centric yet user-friendly approach to help you grow your business and startup rapidly. We ensure that your web development idea is secure, to leverage that we do sign NDA to prevent theft and piracy. We want your suggestions across the project for better customization that helps you to be unique among your business rivals.
Key Benefits of Custom Web Development Services
Custom Development Services
Custom build responsive web and application software specific to your business needs.
Transparent Communication
End-to-end communication enables better project management and collaborative yet innovative web and application software development work-flow.
Industry-specific custom features and functionalities in the development and implementation approach to maximize the reach of the targeted audience.
Multi-level security protocol implementation to enhance the safety and security of your web and application software product.
Industry-specific research and analysis to build and deliver a robust yet custom design and development to meet your business needs.
The design and development of the web and application software is marketing and SEO optimized for better growth of audience and ROI.
Why You Choose Our Custom Web Development Services
We not just deliver websites and web apps. WebMob approaches with clarity towards the global market for a better technological ecosystem that's sustainable yet ethical. Our dedicated web developers are acutely cherishing our motto to new heights by developing unmatched user experience in web and software applications.
70+ third-party integration services
Well Source Code Management
Managed Database Architecture
Interactive logo & web designing
Our Expertise In Custom Web Development Services
Front-end Development services

We develop each product with great care, to make it look equally stunning as well as fast in both web and mobile versions. Our dedicated front end developers are stretching their limits to provide you the cutting edge technologies for custom front end development services with an innovative implementation that delivers the distinctive but same user experience across all devices.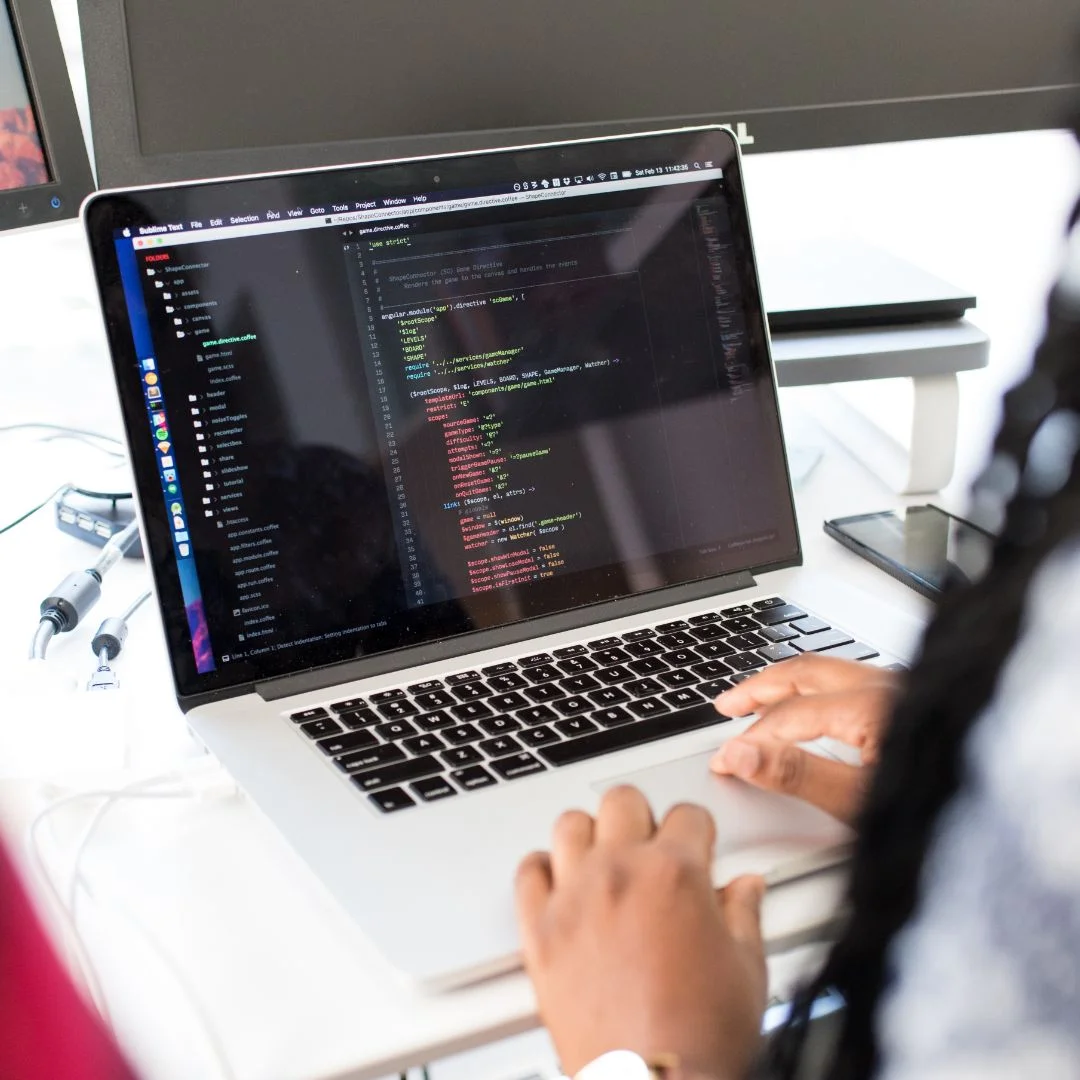 Back-end Development Services
We are proficient in developing best in class back-end services with the latest technologies. Our thought process is clear to provide you with the quality-driven back-end development services that are secure yet scalable. As you might know, the back-end is the brain behind any web and application software. Our back-end developers are continuously nurturing their knowledge and provide a unique idea that meets your business needs.
Full Stack Development Services
Our full stack developers are the evolving trailblazers with in-hand experience in the latest tools and technologies to develop a robust yet performance-oriented web and apps from scratch that are built to last. Our custom full stack development services leverage the front-end, back-end, database, and quality assurance under one roof. Hire dedicated full stack developers according to your business needs. We offer a cost-effective approach to support SMEs with a dynamic range of custom full stack web development services.
Hire Dedicated Web Developers
Our flexible hiring models enables direct communication with your dedicated development team to assign work and monitor the overall progress.