AWS IoT: The Future of Home Automation App Development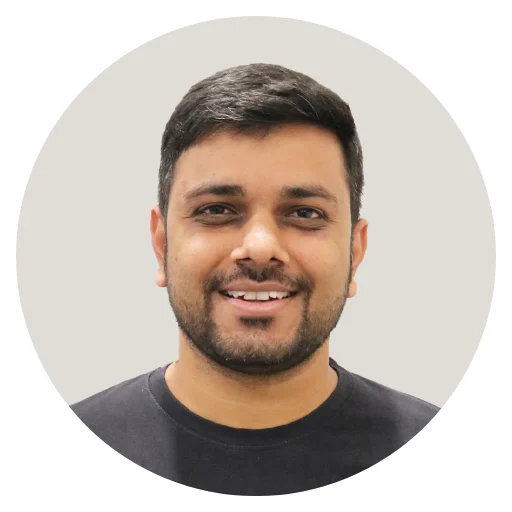 Summary: The advent of IoT, wearable devices, and AWS services has been a remarkable contribution to the digital world. From security to home automation, everything is easily detected, controlled, and looked upon with these tech advancements. One such advancement is a home automation app driven by AWS IoT. The IoT on AWS has a long way to go in-home automating; this blog is a small contribution to the ever-growing smart home apps genre.
Home is where the heart is- it fits well when we amalgamate technology into our home. With the growing urbanization, changing lifestyle, and overall market expansion, we are running to have 'The Best' for us.
We all are into long travels, vacations, work requirements, etc., resulting in a home safety challenge. The home automation and controls market is growing due to the following:
Improved user comfort in various business verticals
Upkeeping a secure and safe environment
Government programs for building smart homes
High wireless acceptance
These perks have led the global home automation and control market to reach $106.6 billion by 2028, with a CAGR of 11.1% from 2022-2028.
What are Home Automation Systems?
The home automation system looks into the automatic and electronic management of home activities. It uses lighting, security, and access control for heating, ventilation, and air conditioning.
Many IoT app development services are curated to meet home security and comfort needs. The best example is the innovation of Alexa. Apart from that too, there is internet device integration to schedule lights, security systems, appliances like coffee machines, and more.
Note: IoT with wearable app development services is renowned in home automation. But, the new era is all about smart home, IoT, and AWS integrations which are yet to be tested to their full potential. Our experts have recently built a successful POC with IoT & AWS with all the required lights and security offerings for your house.
Let's have a brief look at what AWS IoT is. How does it work? And its benefits to better understand the smart home app built by them.
How Does IoT Work With AWS for Home Automation?
AWS IoT integrates cloud services to connect IoT devices to other devices and AWS cloud services. If your devices seamlessly connect to AWS IoT, then it can directly connect them to AWS's cloud services.
You can choose the most suitable and cutting-edge technology for your solution using AWS IoT. The following protocols are preferable choices by AWS IoT Core to let you manage and maintain your IoT devices online.
MQTT: Message Queueing and Telemetry Transport
MQTT over WSS: WebSockets Secure
HTTPS: Hypertext Transfer Protocol – Secure
LoRaWAN: Long Range Wide Area Network
The MQTT and MQTT over WSS protocols are the apt choices of AWS IoT Core message broker for use by clients and devices. It also supports hardware and software that utilizes the HTTPS protocol to publish messages.
You may connect and manage wireless LoRaWAN (low-power, long-range Wide Area Network) devices with Amazon IoT Core for LoRaWAN. Amazon IoT Core replaces your requirement to create and manage a LoRaWAN Network Server for LoRaWAN (LNS).
Now, before approaching one of our home automation projects, let's take you through the benefits of AWS IoT.
Advantages of AWS IoT for Home Automation
It is easy to start with the AWS IoT solution!
The AWS IoT platform enables the connection of IoT devices to the cloud, facilitating secure interactions among them and with diverse IoT applications. This platform empowers intelligent decision-making by collecting, measuring, analyzing, and transmitting data to the cloud. You can efficiently manage and operate your solution through the AWS console once it's linked to the cloud platform.
Quick integration to hardware: The AWS IoT device SDK allows quick connection with the hardware device or mobile application to the AWS IoT core. These devices help connect, authenticate, and exchange messages with the help of MQTT, HTTP, or WebSockets protocols.
Device advisor: It is a fully managed cloud-based testing that validates IoT devices during development. A developer can easily test by interoperating with AWS IoT core and resolve most of the common issues in the device beforehand.
Message broker: The Message Broker is a secure messaging agent that employs the MQTT Version 5.0 Message Standard to transmit messages with low latency between your IoT devices and applications.
Authentication & authorization: AWS IoT core ensures mutual authentication and encryption in all connecting points. The platform supports various authentication methods, such as the AWS authentication method, certificate-based authentication, and token-based authentication created by customers.
There are many other benefits of AWS IoT, but these are some of the intricate ones. Now, let's move forward to our project- WebMob Technologies introduces AWS IoT solution for home automation.
Do you have an app idea? Discuss with us.
Let's work together & build a successful online venture for your business. Consult our experts & get an idea of your app's growth in the digital arena.
Let's talk
Our Solution for Smart Home Automation
Our solution consists of remote controlling of the light via a mobile application, theft notifications, and alerts for your home. The AWS IoT project consists of the hardware devices- NodeMCU (ESP8266), Bluetooth Low Energy, DHT11 (Temperature Sensor), LEDs, registers, and Motion Sensors.
With the expert team of developers, it is one of our best on-demand app ideas to build a smart home application. It also consists of essentials like MQTT broker as a part of AWS IoT Core service with a backend server hosted on AWS EC2 and Python. 
How Does the Home Automation App Function?
Firstly, the home control app establishes a Bluetooth connection between the mobile application and the IoT device. One needs to connect to a BLE setup, and then a user can easily place the WiFi password in the mobile app. After submission, the WiFi credentials are send to the IoT device.
The IoT device has active WiFi and AWS services. Meanwhile, the mobile app utilizes Python APIs to connect to AWS, allowing MQTT protocol communication between the mobile application and the device.
On the homepage, users can view the newly added devices and groups. Users can control individual devices and multiple devices simultaneously. The motion sensor's LED indicators turn on upon detecting motion and trigger an alert on the AWS service. This alert is to by the Python-built server, which sends notifications to users through email and mobile.
Why Should You Partner With Our Web and Mobile App Development Company in India?
As a software development company, we are into the business for 12+ years. All these years, we have constantly evolved in technological innovations with an expansion in our team strength. Today we have successfully deployed 500+ projects and are heading strong with a 120+ tech brain into the digital space.
The firm is known among the Top Software Developers in India in 2022 by Clutch and as a Top Web Development Companies in India by Selected firms. Being an offshore app development company, we provide our clients with the many perks of partnering with us. Right from post-deployment service to timely application updates, and more are part of our offerings.
On a Concluding Note!
Smart home apps are one of the rising trends, and the genre is yet to be explored with many inventions. Contact us with your app ideas if you want to invest in home automation. We believe in building innovative and trend-setting apps in the digital world. Also, get a free quote from our experts with a market insight on your ideation by consulting us. Let's build a successful IoT solution for your business!
Subscribe to Our Newsletter!
Stay Updated to the Technology Trends for Every Industry Niche.