30+ App Ideas For Startups To Launch In 2023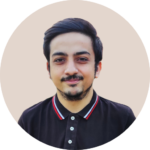 Summary: Post-pandemic, every business is eyeing online ventures and their revenue. The millennials are highly dependent on instant services, a fingertip-away ordering concept, pushing the technological world to bring new advancements. According to a recent report, the global software development market is expected to grow at a CAGR of 7.12% for the forecast period 2023-2027, resulting in a market volume of US$347.30bn by 2027. so here we had curated the list of app ideas for startups
There is room and audience for every development, from simple app ideas for startups to complex ones. However, it would be best if you had trending app ideas for startups and an excellent team of programmers to succeed in the competitive digital age. In this blog, our experienced app developers have curated the best ideas you can incorporate into your online business.
So here are the opportunities that have already been knocked on your doorsteps in the form of mobile apps, web apps, and other software solutions. You must strike unmatchable and ever-growing app ideas for startups to enter a competitive space and be with the behemoths.
After the inevitable success of Uber, there was a wave of unstoppable advancements in the form of Zomato, Lyft, Spotify, etc. People started getting-used-to to hand and available services at any time. The internet has changed a lot; the evolution of 5G has boosted the development process and data transfer speed, giving a new rise to online advancements.
Accordingly to the Statista Digital Market Outlook, revenue will rise over the next few years and total over 613 billion dollars by 2025. There is significant growth in web and mobile app ideas for startups. Some tech ideations have shown immense potential to sustain every competition. So here is a list of app ideas for startups that can help you gain your online presence faster and generate goodwill for your brand.
For your reassurance, our experienced app developers have studied the growth and need of the app development market. As a result, the below graph represents stable growth in application building.
30+ App Ideas to Launch for Startups
1. Necessity Apps
Since 2020 human race has been spending much more time at home. Therefore, these home life and daily routine applications that reduce people's mundane tasks are always in demand.
These apps need innovation. Think hard about how you will improve the existing solutions. What are the loopholes in the existing applications? You will crack on a fabulous app idea for startups. To help you out, here are some of the examples that you can launch as a startup in 2023.
Application for Food Delivery or Grocery Delivery
The working-from-home norms have made our homes cozier. Right from bringing a small safety pin to milk, vegetables, frozen foods, and many more necessities are now just a fingertip away. No one does willful shopping in stores. Moreover, no one wants to go shopping after a long working day. In such a situation, grocery apps are a definite shot.
Fact: Worldwide online food delivery segment is expected to reach US$0.91tn in 2023. It is projected to increase at a CAGR of 12.33% during 2023-2027, resulting in a market volume of US$1.45tn by 2027. 
People want everything in one place at a discounted rate. And the urge for these necessities at one's doorstep is a never-ending thirst. One can get into this genre with wholesome offerings and ace the game easily.
Popular Grocery Delivery App Developments Worldwide
Instacart
GoPuff
Nature's Basket
Kroger
Amazon
You can easily integrate these small tactics into your solution to support your online delivery app idea.
QR code app: Grant accessibility to users for online stores & let them locate the physical store quickly.
Gift delivery app: One can easily gift their loved ones by ordering through such gifting apps.
Online deals & coupon app: Ensure that you lure customers into buying your products by creating an efficient deal app or offer app.
Subscription app: This app can work as a directory for keeping track of your subscribers.
The best app ideas for launch revolve around grocery and food delivery, as it is an ever-flourishing genre. However, the genre also gives rise to other app development ideas like inventory management apps, bill management apps, and eCommerce applications.
Most Desired Food Delivery Apps Worldwide
UberEats
GrubHub
Zomato
DoorDash
Get your hands in and obtain your share of success, so it is like a never-ending space!
2. Financial App Using Blockchain
The global blockchain technology market size was USD 5.92 billion in 2021, expected to grow at a CAGR of 85.9% from 2022 to 2030. Technology advancement has shown great potential with cryptocurrency and its encrypted database security. 
Developing a fintech application with blockchain integration increases a business's chance of dealing in digital currency, tracking investments, and more. One needs to study norms compliant with cryptocurrency and regulate the solution. Some excellent examples of cryptocurrency are PayPal, Xbox etc. The decentralized finance space is expected to drive market growth quickly.
For such a finance application to develop successfully, you need an experienced app development team proficiently providing accurate blockchain development services. In addition, utilize the decentralized network's technical prowess to create automated, transparent, and efficient software solutions.
3. eCommerce App Using AR
The expansion of augmented reality (AR) applications in offline and online shopping has significantly impacted the metaverse. To provide the most immersive digital experience possible, this shared virtual reality is fusing technologies like social commerce, blockchain, and cryptocurrency. However, augmented reality holds the key to bridging the gap between consumers' online and offline retail activities.
Fact: Augmented reality is expected to grow to USD 461.25 Billion at a CAGR of 41.50% by 2030. Digital transformation has a lot of offerings to the eCommerce world. Everything is possible, from online trials of clothes to buying household articles with AR's help.
AR's hybrid nature enables more customers to take a piece of the metaverse with them wherever they go and access the newest products and innovations of brands from the comfort of their homes or a storefront.
So, the latest example is Myntra, the online eCommerce platform that has recently integrated virtual try-on leveraging AR/VR. Thus, it has a long way to go and conquer the personalized online experience for a loyal customer base and an engaging digital business.
You can also go through one of our guides on eCommerce app development costs to get an approximate idea of your online venture.
4. Travel & Tourism App
Two factors that are triggering the travel application genre are:-
With the mundane working lifestyle, everyone desires a vacation trip at least once a year.
The growing population with millennial habits
These reasons are never-ending situations. Accordingly, Statista worldwide travel is said to reach US$507.00m by 2026 with a CAGR of 9.09%. With such a vast customer requirement for travel, your idea will witness success in the digital space.
When planning a travel app development, you must ensure that a user obtains every single detail from one platform. From tracking flight delays to last-minute accommodation plans, customer reviews, weather reports, images, and VR experiences are some major functionalities you should integrate to impart a great user experience.
Popular Travel Apps Worldwide
Airbnb
TripAdvisor
Hopper
Tripp
KAYAK
As a new trend, virtual reality (VR) integration helps provide users with a time-saving trip by giving them a natural feel of the place online. As a result, a user can quickly try the destination before planning a trip.
Generally, the key to success in a travel planner app is to provide your targeted audience with the best and most accurate information about every place possible. Justify your pricing and give them the accessible resources to roam around by contacting via your application.
Being in the web and mobile app development business for over a decade, we have also built a seamless trip planner app inclusive of intuitive features and functionalities. This genre has a lot to offer to travelers across the globe; you can bring an excellent trip app with the correct set of tech stacks and advancements.
5. Parking Space Finder App
Over the years, parking has become a significant issue in every country and especially at tourist destinations. An app that helps one find a parking space can be a huge winner. For instance, you can build a parking space marketplace where people can rent them hourly, daily, weekly, or monthly. You can also direct your users to free and paid parking lot in the area. From earning perspective, on every transaction, you can charge minimal fees or a commission for the parking space on the platform.
6. Expense Tracker App
Firstly, keep track of your spending to get your money in line. By analysing your spending habits, you can see exactly where your money is spent and where you may save.
The budgetary app is what today's millennials need.
Nowadays, people earn a lot, but their lifestyle pushes them towards spending their income in the most haywire way possible. So just like the water drinking app, such finance or budget apps can remind them of their savings, spending, investments, and more. So dig deep into this tracking application for income; you will get great ideas.
The most popular budget trackers worldwide
GoodBudget
Spendee
Wallet
Budget Planner
Thus, you can give your users a futuristic insight into their financial goals, maybe help them with time management of their expenses, etc. Looking into your budget necessities will help design this application at par.
What?! Do You Have An App Idea? Discuss With Us.
Being an offshore software development company, we offer a lot of partnering perks. Talk to us to know our services & offerings for your project.
Get A Free Consultation
7. Team Communication App
A team succeeds when its members are on the same page. Employee communication apps help human resource managers to take a safe and compliant initiative to train employees and the benefits administration of a business in the long run.
A communication app for employees could include payrolls, leaves, holidays, employee rewards, reviews, announcements, and more. You can also plan for a task-scheduling app for effective team communication.
8. Voice Translator App
The world is rapidly changing. Everyone is networking on a global level to expand the business. So, such translating applications are much needed to break the language barrier. The online voice translator will also work wonders for the tourism and education sector, giving you a more loyal digital following.
Expert Advice: You can include some freebies into the translation app, like some languages that a user can use for translation, and then move on to a subscription model to earn income from your online venture.
Famous voice translating app worldwide
Google Translate
SayHi
iTranslate
Microsoft Translator
9. Health and Fitness App
The digital world is an evergreen space for online health and fitness services.
Furthermore, the pandemic has dramatically impacted the health and fitness industry, leading to a sharp rise in demand for virtual health and wellness solutions. This has made it one of the top app ideas for startups in 2023. The possibilities for features in a fitness app are endless, ranging from personalized workout plans, progress tracking, nutrition advice, virtual consultations with health professionals, and much more. With the right features and functionality, a well-designed fitness app can provide users with the tools and support they need to achieve their health and wellness goals.
An app that keeps track of users' daily caloric consumption.
A tool that assists users in organizing and scheduling their workouts.
Users can establish and track their fitness objectives using a goal-setting feature.
A progress tracker that keeps track of users' advancement over time.
Furthermore, incorporating this feature enhances the competitiveness of your health app and enables it to evolve and capitalize on numerous other prospects arising from advancements in health technology over time.
Fact: Revenue of the fitness app segment is expected to reach US$19.33bn in 2023. In 2023, there will be 9.76% of users, and by 2027, 12.21% of users are anticipated. The average revenue per user (ARPU) is anticipated to be $25.78 USD.
One can develop many other apps like diet & nutrition apps, yoga & wellness app, meditation app, activity tracking app, etc.
If you are genuinely interested in investing in a fitness app, consult an expert team of developers like us. We are a Web & Mobile app development company that has been around for over a decade with a clientele in 25+ countries and 20+ sectors—partner with us to get the best development perks from an offshore development firm.
10. Walk Out Shopping App
Amazon's popular move of checking out from a supermarket without waiting in a queue for a payment is a great success. Such an intelligent technological move has taken over the eCommerce industry. Build an application for smart shopping to be on the same bandwagon as Amazon.
11. Video Editing App
Online video editing has been given leverage by constant video/photos/reel posting on several social media platforms. The editing world has changed the creativity game and has earned many people an income as a PR assistant for a specific influencer. So, you can jump into the video app development and get more enhanced filters, AR/VR integrated characters and other minor drawing tools for better engagement. Gen Z will surely dig deep into such platforms for a better-looking social media wall.
12. Criminal Alert App
With the growing economy, there is exponential growth in crime. Our police force also needs some help. The technological advancement will help in alerting citizens and police. Therefore, the criminal application will have images and information related to the criminals, news related to recent crimes, and more. Such alerts will protect citizens at large from criminal minds.
13. E-learning App
Moreover, the on-demand E-learning app has exploded in recent years. It is one of the best mobile app development concepts to devote your attention to. Thus, students are highly engaged in online courses & able to consult the teachers with queries. You can help them choose the most recent study materials based on their needs with the best virtual assistance.
14. Cloud Meeting App
The digital world has bridged the gap between people by globally connecting them with cloud meets. Allowing users to host and attend such meets makes people feel more connected with each other. Therefore, you can develop a cloud meet app as a reliable and robust platform with easy-to-use features and grow the business according to online engagement.
15. Mall Navigation App
Mall navigation is a must as it becomes a fuss of finding stores and climbing elevators up & down in search of every small thing. A shopping mall navigator app will consist of maps of different malls with a due GPS director for every selected outlet. The users will easily find restaurants, stores, and parking lot, eventually skipping crowded places in the mall. It just helps organize one's shopping destinations.
16. Content and Media App
It tends to be one of the best app ideas for startups in 2023. With the advent of digital marketing and social media presence, there is an urge for content creation and marketing. Various content creators across the platforms want to produce different content on all channels (YouTube, blogs, social media, etc.).
You can create a single app for your audience to help them use the content across all mediums. Alternatively, you might utilize your app to advertise exclusive premium content. These two approaches working together are another successful company strategy. You can also charge app users a subscription fee to access unique content. This is a terrific method to monetize your content.
Discuss Your Project Requirement With Us. Get A Free Quote
Our experts have the finest knowledge of technologies and trending advancements to ace your idea as a software development project.
Consult Our Experts
17. Home Security App
Home security with technological advancement will never be an outdated digital trend. So, therefore people tend to secure their houses with innovative home technologies and connect everything to their phones. For instance, develop a smart home mobile app consisting of an alarmed / dis-alarmed system, view of indoor-outdoor camera footage, turning off small appliances like a coffee pot, motion sensors, HD quality camera facility, etc. Afterward, the home application gives users a sense of security for their assets. Thus, they will cling to the app if it shows accurate and timely house security results.
18. Music Streaming App
After Spotify's colossal success, the entertainment industry has exploded with growth. Thus, presenting a plethora of opportunities for those who wish to entertain people through the digital realm. Anyone can tap into this thriving industry by developing a music streaming or entertainment app, incorporating features such as popular streaming, saving favorite music for offline listening, creating custom playlists, sharing with friends, and building a personal music library.
We have also built an on-demand music streaming app where a user can browse his favorite books and listen to his choice of music. It also has other salient features that have made the best online user experience.
19. Ride-Sharing App
Car-hailing or ride-sharing app is what brought the digital evolution. Everyone wants to reach a destination on time and avoid traffic jams. So, a car-hailing app with proper driver availability in every vicinity will help in booking a cab and makes the accessibility of cars easy. But everybody wants luxury in the form of drivers as and when needed, so the uber clone app development has a long way to go.
20. Virtual Clothes Shopping App
Additionally, by implementing this innovative app, users can try on every piece of clothing they desire to purchase without stepping into the trial room or waiting in line. As a result, they will not only save time but also be able to purchase their preferred clothes from any outlet of their choice.
21. Money Lending App
Furthermore, an on-demand money lending app offers an efficient solution to the long and tedious lending process often experienced with traditional banks and loan institutions. This app allows users to access loans quickly and easily, as it directly connects them with lenders willing to provide loans based on their credit scores and other relevant factors. Thus, this application offers a convenient alternative to traditional lending methods.
A user can also manage his loan installments and monitor his balance. Those who want to avoid dealing with the bank will opt for such finance apps.
It might be one of the top app ideas for startups to make money, regardless of whether you are a bank or a financial business.
22. Time Management App
In this hustling world, an individual cannot meet deadlines. So, develop a time management application to help them set deadlines for every task. Then, they can easily manage routine, weekly, or monthly tasks. It might turn out to be a tremendously productive application.
23. Cooking App
We all love to eat and try different cuisines made across the world. But, when the tongue craves a certain food, that particular dish is not always and every time accessible. So an individual needs a cooking app. Furthermore, to construct a successful cooking application, it is crucial to incorporate a range of features that cater to a user's cooking needs. So features can include live cooking sessions with expert chefs, cooking tutorials, a vast recipe book, detailed recipe representation, the ability to save recipes offline, and more. User engagement can be heightened if the platform features authentic food recipes from well-known chefs, professional home cooks, and even amateur cooks, showcasing various cooking styles and traditions.
As another business, you can allow individuals to share their recipes and videos on the cooking platform. It could be a subscription model when it comes to such video generation.
24. Home Management App
Our daily lives are a bit chaotic regarding household and office chores. What if one of them is managed by technological advancement? The house app will consist of the following:
Maintaining grocery inventory, household items, etc.
In-house household management
In-house service management like a leaking tap, sofa cleansing, pest control, etc.
Listing tasks to be performed daily
Daily food menu organiser
You can also make a household inventory management app as an alternative plan. It will help organise the store rooms beforehand.
25. Gardening and Planting App
Because of global warming, many environment lovers are trying to regain nature's loss by plantations, gree-house studios, etc. Therefore, your reform, your plantation app should have the necessary information on plants across the globe, with proper plantation techniques. Following this main detail, you can give your users a snap & get information facility; some informative bug sections can also help them.
You can also integrate a weather forecast for particular plants with the help of AI advancement. Finally, try to engage your audience more by providing them with an option of integrating their gardening videos and tips, photos, Gardner's community, and more.
26. Credit Card Rewards App
Additionally, the app offers a unique solution to help users optimize their credit card rewards. It facilitates a match between individuals seeking to make purchases and those looking to maximize their credit card rewards. By connecting these users, they can collaborate to ensure they both earn the maximum rewards points possible from each transaction, thus maximizing the benefits they receive from their credit cards.
27. Cake Customization App
One of the simple app ideas for startups in 2023 that guarantees significant success is this one!
Nothing compares to a uniquely designed cake. A cake explicitly prepared for you is a hit no matter the occasion, whether it is a birthday, wedding, or another special event.
So, with this on-demand cake customizing software, you can have your cake and eat it too!
Firstly, you can place your custom cake order from the comfort of your phone. Secondly, all you need to do is input your desired flavor, icing color, design style, and any other preferences.
28. Tenant Finder App
With Airbnb trending in the hospitality charts, more people are making it their business. Such an app makes it simple to connect people who are looking for a suitable affordable house nearby as well as landlords who are renting out their properties! Landlords will appreciate not having so many applicants fighting for one spot before another move into the previously vacant space. It is especially true if these people are paying rent.
29. Period Calculator App
The app allows users to enter the beginning and ending dates of their monthly cycle and notifies them whether their period is early, late, or excessively long (like if medical attention is required). Reminders about birth control may also help engage the audience in the app.
30. On-Demand Fuel Delivery App
Anyone who needs petrol for their automobile only needs to choose the location on an app, and a truck will arrive shortly! All drivers have GPS devices, so when they deliver your next fill-up nearby, they can navigate easily.
31. Social Networking App
You don't need to be the next Facebook or Instagram to develop a social media app.
Instead, you might concentrate on a specific neighborhood or group to reach a more narrow market. For instance, you might wish to develop a social networking app exclusively for bird watchers. Or perhaps you have a fantastic gardening app idea for a new startup that you could develop into a social network.
Conclusion
We hope you select one of the best app ideas for startups in 2023 for your online venture. These will ensure your digital success along with a timely update of software and develop your project with an experienced team of developers like us.
Subscribe to Our Newsletter!
Stay Updated to the Technology Trends for Every Industry Niche.