Top Technology Trends In 2020 You Must Consider For Your Business And Startup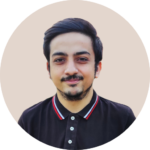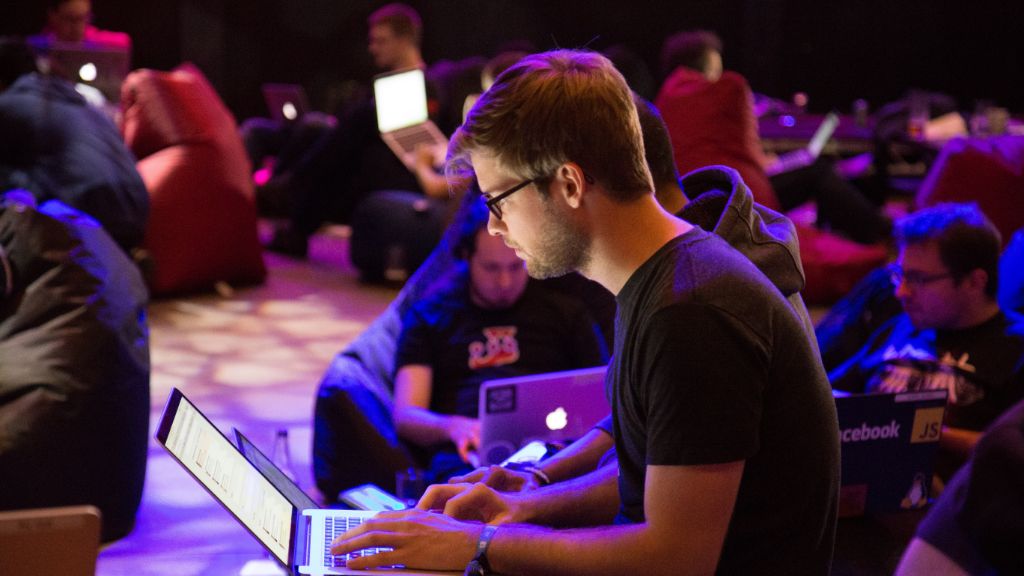 Hey folks, welcome to another blog in this segment, I am going to discuss and brief you about the latest technology trends in 2020 and beyond, to help you understand their feasible yet scalable implementations within your business or startup, to enhance the distinctive success and growth among your global competitors.
In recent years, the world has already witnessed that disruptive technologies have made diversification with the technological revolution in our day-to-day life and at our workplaces as well. The global IT sector has gained the maximum potential by adopting these new emerging technologies to provide the best services and solutions for the people as well as businesses all across the globe.
Being an experienced software development firm, we have seen digital transformation. Our firm has been recognized as one of the top mobile app development companies by Design Rush. So , with the help of our software developers, we have curated this blog for you.
We have already stepped in 2020, with new technology trends that not only provide simple services and solutions but also enable us to find better scopes of the technological world by enhancing our day-to-day lifestyle to smart ones.
So, here are the latest technology trends in 2020 that will help yet empower you to dominate with your business and startup among the rivals all around the globe.
List of trends in technologies:
Artificial Intelligence & Machine Learning(AI & ML)
Internet Of Things(IoT)
The Distributed Cloud
Edge Computing
Extended Reality(XR)
Intelligent Voice Technology
Redefining Businesses With Mobile Applications
Technology Democratization
Single Page Applications (SPAs)
Artificial Intelligence & Machine Learning (AI & ML):
As some of you know, in the last few years, artificial intelligence and machine learning have gained huge popularity due to its non-finite yet compulsive implementations in various industries niches or sectors. It's legit to say that it has the potential to diversify the future of how we approach the people and enhance their way of living in this smart emerging world.
AI and ML are implementable from a small to a very vast system as well as businesses or industries according to their specific needs of technological advancement, more likely to say image processing, speech and pattern recognition as well as justified yet quick decision making than a human in much faster rate with 100% accuracy.
With the advance implementation of AI and ML will empower industries and organizations to evaluate their most transcendent insights of performance, business competition, and its landscapes for the perfect allocation of resources that will enable the digital marketers to use those crucial insights data for improving the performance and enhance the distinctive growth of the business.
The year 2020 has raised an opportunity to deliver a whole new value across your entire business with quality yet performance-driven AI and machine learning services.
AI and ML will remain long in the limelight of development, so it's a must for you to understand that such evolution will avail to those who invest well and adopt early.
Top Technology Trends
Internet Of Things (IoT) :
Nowadays, the internet has made a nostalgic impact on all of us. Every day, we use the internet on our smart devices in any manner to make our daily life and work easier.
Following the same trail, businesses, and startups, today are focusing on the internet for better reach by overcoming geographic limitations. Nowadays, businesses and startups are eloquently synthesizing the rigorous analysis and research data to understand yet equip the potentials of smart technologies, sensors, and other devices, that somehow connect through end-to-end user devices, more likely to say smartphones and other consumer devices as well.
Soon the interconnected network of IoT backed smart devices will play a significant role in diversifying the whole web and mobile app development services into the next generation for providing the best solutions for any industry or business niche all across the globe. You may agree with me that we all use smartphones and devices regularly, and it might lead you to experience smart IoT devices that can enhance your lifestyle, productivity, privacy, security, and many more.
Businesses and startups are tending to use the combination of smart sensors and wireless technologies to track yet understand customer behavior and avails the best offerings to them. On the other hand, IoT gives the flexibility to web and mobile app development companies for providing custom web and app development services specific to the business requirements as well as product enhancements.
This radical diversification will affect the web and mobile app design, development services significantly in the future.
Statista's report states that there will be 75 billion connected IoT devices by 2025. These gigantic figures of IoT devices will blow a deep impact on the web and app development processes as the businesses and industries can control these devices through their systems as well.
Though only a few businesses and websites have IoT integrations till today. So in upcoming years, this trend will remain in the spotlight. The gradual increase in the number of connected devices will also open new dimensions for web and app development services.
In recent years, cloud computing services are adopted by businesses and industries throughout the globe. The next big leap in the tech ecosystem is the distributed cloud.
From its name, you can understand that the vast distribution of location-based public cloud services that are located outside from the cloud providers physical premises or the data centers but still can be managed by the originating cloud provider for distributed operations with ease. We can expect that in recent times, with the help of distributed cloud services, business and industry data can be processed regardless of a central data center.
This gradual shift in the evolution of cloud services enables the service providers to set up data centers anywhere by overcoming geographic limitations. As seen earlier, the gradual expansion of the cloud is the typical abbreviation for a distributed cloud. While, the initial public cloud service provider presumes the full responsibility of the operations, access controls, and updates of the services. Still, the distributed cloud is a new trend and needs more time to market.
But in the meantime, IT companies are already buckling up with their distributed cloud services in astounding ways to provide the benefits of a private and local cloud.
Nowadays, every business and industry is concerned yet focusing on their operations and management services. So the efficiency and rate of response in computing is the key for data research and analysis.
WebMob Technologies firmly believes in working with smart and emerging technology trends to leverage businesses and industries by enhancing yet enriching the world-class experience.
As the cloud computation services are already a big boom, most of the companies and organizations are tending to move towards cloud infrastructure and automating their business and industry for sustainable growth.
This emerging trend of empowered edge or edge computing enables to keep the local traffic distributed to bring the data storage as well as computation processes closer to the businesses and organizations for improving the response time and enable bandwidth saving.
Edge computation is a paradigm of distributed computation that has the latency to emerging technologies like IoT, business automation, and many more. So the edge computation of the distributed cloud will enable businesses and industries to manage their region-specific remote, local data centers without accessing the central cloud.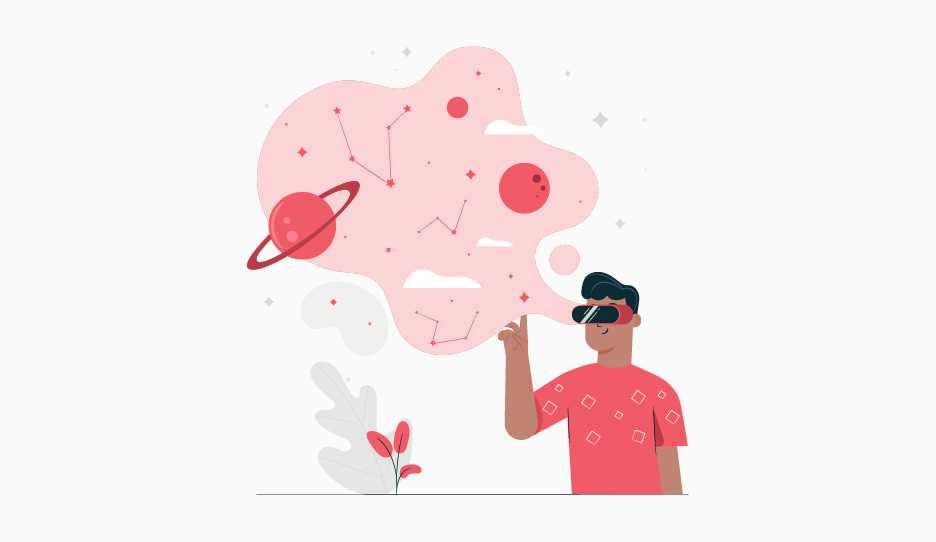 Did you all hear about the term extended reality? If yes, it's great but, if you're not aware and don't even know what it exactly is then, you might need to read about this technology trend. Extended reality (XR) refers to an immersive digital experience of three prominent trends known to us as, Augmented Reality(AR), Virtual Reality(VR), and the Mixed Reality(MR).
These three digitally immersive technologies are already in the market for the last few years. You all know that our daily lifestyle is digitizing with the system-generated virtual and augmented reality. When the digital world comes close to the real world, the digital and physical objects enable the users for the interaction with physically real objects to see the real-time, immersive experience of XR.
Nowadays, XR is used mainly in the entertainment industry and for various marketing experiments. Still today, the extended reality is used in the entertainment industry and for various marketing experiments.
This sense of interaction will enable potential market scopes in the digital and physical world. Awareness and engagement with XR technology will lead to distinctive interactions between humans, machines, data, and industries.
The implementation of XR is efficient to empower business and industry with quality-driven training, simulation, manufacturing processes, prototyping, communication, e-commerce, and more.
Intelligent Voice Technology:
The name itself defines what this technology is. In the last few years, voice recognition and processing technology have gained big hype in the global market. Tech giants like Microsoft, Google, Amazon, Apple, and Samsung already introduced the voice assistant in the smartphones as well as in other daily utility devices.
As we all know, in humans, voice is the natural medium of communication that enables us with ease in interactions and adoptions of different voice technology-enabled smart devices.
We all, in a certain manner, use voice assistants every day to keep work and lifestyle simple yet productive. Some of the trending technologies like AI and IoT, when used side-by-side with voice technology it enable a distinctive approach to various industries across the globe.
Thus it is called intelligent voice technology. In the future, the combination of AI and virtual assistants with voice assistant technologies will give a distinctive edge to businesses and enables more precise yet action-driven recommendations to their valued customers. Voice technology will help people to find the best suggestion for healthcare, education, eCommerce, and even more to enhance and match in today's fast-living world.
The voice-activated systems are already in development, and organizations are tending towards the AI to leverage the intelligence and process the precise voice inputs with maximum accuracy.
Redefining Businesses With Mobile Applications:
As technology and trends are gradually shifting towards smart devices, businesses and industries are also focusing on business app solutions to get more reach among their targeted audience.
This shifting paradigm is the booming trend, within the IT industry, it will enable the organizations and industries to experience significant growth in conversion rates and user engagement.
Most people across the globe are actively using smartphones and tablets to fulfill their daily needs and requirements. The reason behind this radical shift is day-to-day technologies are emerging and shrinking the smart devices that can perform the same level of the process efficiently to deliver a quality experience to the valued customers.
In the year 2020, the app development industry will touch the new heights due to the continuous demand for app solutions by the growing businesses or industries across the globe. Cloud-based apps will take the lead beyond the legacy applications, and SME's and LME's are tending towards this exact trend to remain in the competition on the global level.
This tragic trend enables faster development and deployment of the application software at amazingly lower costs.
Technology Democratization:
In recent times, the businesses and industries are gradually tending towards adopting the new technologies for effective automation of their resources to lower the risk of operational loss and enhances the overall productivity of resources as well as the businesses or industries.
The term technology democratization describes as the phenomenon of accessing and adopting new technologies by people continuously to enhance their daily work and business.
In other words, decentralizing the internet will enable people with easy access to technologies as well as business expertise without any expensive yet intense training requirements to fortify user security and restores equality.
The feasibility and adoption of technologies are increasing intensively, the businesses and startups are following the trend to stay with it, to improve yet cover all the aspects of their business and industry vertices. Software development services are the cornerstones that define the business model of industries.
The digital transformation of businesses and industries will help them astonishingly, which enables us to feel a greater sense of privilege in this technological world.
Single Page Applications (SPAs):
Day-to-day, the web, and app development services are getting pretty complicated as new technologies are emerging radically. Startups and businesses are tending towards single-page web application development services to save the hefty digitization costs and enabling the customer for dynamic interactions within the app solutions.
A single page application is a web-based app that works flawlessly on smartphones, desktops, and other devices. In SPA's, the dynamic data is loaded and added necessarily as of the user's response actions. The SPA has an advantage over the legacy web and mobile app development services.
Due to SPA's lightweight design structure and less code, it empowers startups and businesses with simply fast yet robust application development that provides the customers with an intuitive menu and easy internal navigation for a hassle-free experience on different devices across various platforms.
The single-page web app development has gained huge popularity in recent years. Top tech giants like Twitter, Facebook, and Google are already providing SPA based services to their valued customers globally.
Wrapping Up
Now, it's all on you how and why you should consider the emerging trends to leverage your businesses and startups. These technologies and their trends are going to last for a long time in the coming years.
Its distinctive implementations will enhance yet diversify the face of businesses and industries. These trends are not just for reading and follow but also have the true potential to lead your startup and business towards distinctive growth and success if you guys consider and select it accordingly yet wisely.
We hope you all like this blog and enjoy reading. If you have any queries or need any sort of web and mobile app development assistance, we will be glad to assist you with our dedicated development services according to your web and app development needs. You can connect with us directly for more information and updates
AnalysisArtificial intelligenceExtended reality xrInternet of thingsMachine learningmarketingSingle page applicationTechnology trendsVoice technology