6 Potential Cloud Trends to Grow Your Cloud Computing Services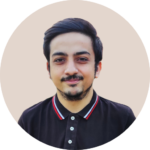 Summary: Millennials are harnessing new technologies. The pandemic has inspired a whole new generation of entrepreneurs. Whether out of necessity, with the job layoff situation, or lifestyle trends, people have adapted to the new way of doing business. Over two decades back, the words like cloud, and blockchain, were all science fiction. But, in today's scenario, these buzzwords are an inescapable part of our lives. In this blog, we are going to discuss the most trending technology 'cloud computing. Let's have a look at its cloud computing trends that have the potential of providing seamless cloud computing services in the future.
Introduction
Cloud computing has opened many doors for millennials across the globe. From work culture to communication, cloud services have taken the world to new heights. Its seamless functionality of storing and networking databases helps firms with production issues. The companies are also paying for the services they use, which helps in managing operational costs.
Statistics of Cloud Computing Services
The global cloud applications market is expected to reach 168.6 billion U.S. dollars by 2025.
71% of businesses are looking for speed improvements and 63% want flexibility. 57% adopted cloud computing services for better customer support.
AWS is leading the market with a 33% share, while Microsoft Azure is trailing in second place at 16%.
The cloud market is ever-growing with new tech trends, thus, these statistics are yet to increase with time. Let's look into some trending cloud computing trends in 2022.
6 Potential Cloud Trends to Look For in 2022
#1 Escalate multi-cloud integration
It is hard to manage all the organizational needs with one cloud computing solution. Companies & cloud providers have no longer restricted themselves to a single cloud. By incorporating multi-clouds, users can achieve a high level of agility & bolstered resilience. Multi-cloud offers to process and store information with proper automation and real-time syncs. The cloud delivers several benefits:-
Low maintenance cost
High scalability
No software/hardware investment
Increased data security
#2 Robust Security
Post-pandemic, businesses have faced a lot of cyber attacks from varied routes. This has increased the focus of organizations on security solutions. With multiple breaches, all scales of entrepreneurs are focusing on robust security solutions. The only thing which is to be ensured by the end-users is to understand all entities of the cloud and its compatibility. The security of your network has to be assessed regularly to maintain infrastructure and software change over time.
Being an IT professionals for over a decade, our experienced app developers do provide various cloud computing services. From migrating to deploying various cloud server technologies, we ensure a scalable online business with a multi-cloud environment.
Want to integrate a cloud computing solution into your software?
We have a varied range of cloud solutions apt for your business. Discuss your idea with our experts and get an exponential online possibility for your business.
Get a free quote
#3 Containerization boost
A statistics study from Gartner has estimated that 75% of world organizations will employ containers in 2022. Containers are used extensively as they are easy to develop & deploy. Containers provide a swift and better collaboration & modernization tactic. They boost the paves for many constructive possibilities for digital ventures.
#4 Latencies a past thing
With the advent of cloud applications latency has become a past thing. The manifold increase in internet speed has drastically reduced latencies. Cloud giants are working towards stunting latency and outages of any sort. For instance, Google- the company has started doling out Google Cloud Products, making latency a past thing. This is because of the world's reliance on cyber solutions. Every company is trying to push its services ahead of others with the help of the cloud.
#5 Server-less computing
Serverless computing has helped organizations to reduce their operational costs and other deploying services. Moreover, it outsourced all server infrastructure chores to the cloud providers including scheduling, scaling, patching, and more. Developers will have more time to focus on primary development duties. With serverless, companies never have to pay for over-provisioning. Rather, they just pay for the infrastructural support that they require. Given the allure of being serverless, this trend will only grow in the future.
#6 A Reset on IT practices
Since March 2020, we all have set a reset button to life. With the major adoption of digital means, people are ready to witness a new technological wave. In April 2020, McKinsey took out a digital survey that showed, almost 75% of respondents were ready to use digital channels even after things returned to 'normal.'
Exponential growth is seen in the workers working remotely. Through virtual conferences, their agility has improved a lot. Healthcare institutes are one of the finest examples of cloud computing in healthcare. They use cloud solutions for collecting accurate data, storing them, and accessing them from any device possible. It has improved facilities for healthcare professionals.
Conclusion
Cloud adoption is not a one-time occurrence. It's a process that always imparts change. Businesses must rethink their cloud-friendliness and adaptability for impending changes in the cloud environment every year. The six trends outlined above demonstrate how the cloud is preparing for a huge shift in how IT managers and end-users work.
cloud computingcloud computing servicescloud computing trendscloud trends
Subscribe to Our Newsletter!
Stay Updated to the Technology Trends for Every Industry Niche.