Artificial Intelligence in The Hotel Industry: Everything You Need To Know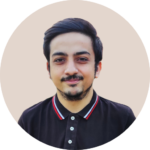 Crowne Plaza, Hilton, and Marriott. Why are we mentioning these hotel names? Because they are poaching all your best customers? How? The answer to this is artificial intelligence in the hotel industry.
These giants have captured the major hospitality industry by investing righteously in the hotel AI business.
Are you wondering what good these technological advancements have done for them? Then this blog is perfect for you. Dive into the blog and get to know about some powerful use of AI in the hotel industry.
The debut of Artificial Intelligence in the Hotel Industry
In today's technologically challenged world, customer experiences are a driving force for every business. Whether it is food, travel, clothing, or accommodation, every industry improves its services by considering consumer reviews & comments. A particular business that witnessed a major change in its functioning is the hotel industry.
The advancements like Machine Learning and Artificial Intelligence have made the hotel industry's business quite personalized. It has streamlined the way of serving the guests efficiently. These technologies have eliminated human errors and provided automation service which has transformed the hospitality landscape. It also has helped in enhancing the hotel's reputation.
Being in the hotel industry, your crux is leaving the guests with positive memories of the stay. If you are struggling with your services, staff retention, and data management, then you should enter the arena of hotel AI.
Now, before going further with the AI advantages for the hotel industry, let's have a quick look at the traditional AI term. Herein we are defining Artificial Intelligence for you which will help in knowing the actual purpose of it your hospitality business.
What is Artificial Intelligence?
A famous mathematician Alan Turing changed history by simply questioning "Can machines think?" His experimentation since the 1950s has led us, mankind, to the AI world.
AI refers to the intelligent performance of computers or machines. They cater to cognitive functions much faster than human capacity. Today data entries, messages, guest acquisition, etc. are handled beforehand with the help of such technology.
With hotels in particular there are limitless possibilities for improving and increasing personalized consumer experiences with AI in the hospitality industry. It can seamlessly carry out functions like real-time customer query elimination, and stimulate customer interaction technology, Thus, effectively reducing the cost of staffing for the firm.
Such AI technological app development is a one-time investment for a hotel startup or a hospitality enterprise. Once your system is well aligned with the services you will observe steady business growth and customer satisfaction.
Now, without doing any further due, let's dive into the use of AI in the hospitality industry and look at its major advancements.
5 Potential Impacts of Artificial Intelligence in The Hotel Industry
#1 Enhanced Booking Experience
With the advent of artificial intelligence in the hospitality industry, there is a major change in bookings. The hotels are getting direct guest acquisitions through their respective hotel app developments. Many hotel technology providers enhance the booking experience by directly identifying and analyzing the apt variation for the best booking engine configuration.
For instance, Allora is an AI-driven direct booking technology that reduces the burden of the hotels associated with it. It analyzes large volumes in seconds and drives the potential traffic to a suitable portal for bookings. This helps a hotel towards getting increased organic traffic to the website or hotel application.
If you are looking for an online booking solution, our experienced app developers can efficiently make AI software for you. This technological advancement can streamline your database and manage loyal customers for your hotel business.
#2 Seamless Customer Service Via Robot Technology
Robot artificial intelligence provides hotels and hospitality businesses with a competitive edge for the competition. They can free up the existing staff and help in personalizing a guest's stay.
Many big giants like Marriott, Hilton, and Crowne Plaza, have a grip on robot technology. Being a newbie or an established business, you can also make a move towards advancement.
How can robot technology help hotel industries?
Informs the guests about visiting nearby attractions, places to eat, and also some intricate details of the hotel.
The robot can travel in the hotel becoming everyone's bellman, butler, and concierge.
A robot can effectively control the heating and lighting in the room and also tells weather forecasts which is helpful for the guests before making a move outside the hotel.
There are many more uses for a robot from delivering a toothbrush in every room to providing relevant advice on
How a particular day will look like to roam around in the vicinity,
Traffic updates of the surroundings
It will also cover intricate hotel details for you.
As a hotel owner, such artificial intelligent robot technology is a successful move for your business.
#3 Chatbots And Messaging
Chatbots have eased off the hospitality industry by front-facing customer services. Conversational bots are now integrated with the hotel software development system to efficiently interact and eliminate guest queries in real-time.
It has been given several names like a virtual assistant, chat robot, and talk bot, and is used by companies across the globe. Famous examples are Marriott, Facebook, and Google. They offer higher customer satisfaction at lower prices, and thus are cost-effective for the hospitality businesses. as a result; bots can help guests before and after their stay at the hotel. It can help in reservations of hotels, flights, taxis, and dine-outs, and speeds up the process of answering and filtering the options resulting in seamless online service of the hotel.
According to the World Economic Forum, by 2025 such machines will perform 52% of the total tasks across industries. The infographics show this major difference and adaptability of the technological richness globally by all consumer-oriented sectors. Thus, integrate the AI chatbots in your hotel software solutions to obtain better business and build a loyal customer base.
#4 Database Organization And Analytics
The hotels can imbibe and manage a large database of customers with their interests and analyze their business requirements. One can leverage the information to drive revenue and repeat the same business opportunities for retaining customers based on the available data. Such filtered data enhances the overall management and services of the hotel along with maintaining adequate relationships with potential customers.
#5 Voice Assistant Speakers
You might have come across some famous voice assistants like Alexa and Siri. Such devices make daily life drive efficiently. Guests will like the assistance as it helps in playing music and booking appointments. Moreover, they can check information like famous places surrounding the hotel, hotel services, food menu, and activities in the hotel. For instance, you can also feed in and customize the room servicing and other numbers for the guests to talk efficiently. As a result, customers can connect with your staff without searching for the pamphlet of information in the whole room. Such services often make a hotel's reputation much higher than its competitors.
Thus, these were some of the impactful advancements of Artificial Intelligence in the hotel industry. Being a hospitality business owner you should consider integrating such AI-based services for your startup or an established firm. Digital power is all that you have to use for becoming a successful entrepreneur in today's world.
Transform your business by building AI applications. Discuss your idea with our developers
At WebMob Technologies we have the utmost knowledge of leveraging deep learning, machine learning, computer vision, and natural language processing into your app for seamless functionality.
Discuss your AI idea
Build your AI-based Hotel Software Solution with us!
AI has disrupted the hospitality industry in countless ways. Guest experiences are altered with voice assistant rooms, robot technology, chatbots, and booking facilities, and everything is AI automated.
The future is digital and ever-changing with technological advancements. The hotel and hospitality industry has to adopt new techniques to make the customer experience more remarkable and gain goodwill in the online as well as offline market. There are endless opportunities digitally and to grab those successful possibilities you need a flawless technical software app development team like us.
We at WebMob Technologies are proficient enough to deliver customized software solutions in the form of mobile and web app development. Do you have a hotel software development idea or are looking to build a hotel application development? Then you should get a consultation with our developers and discuss the idea. Let's innovate your idea with our technological proficiency. You can hire app developers who can be a part of your success.
Subscribe to Our Newsletter!
Stay Updated to the Technology Trends for Every Industry Niche.