Fake Open-AI Apps on The Run: Beware of These ChatGPT Clones!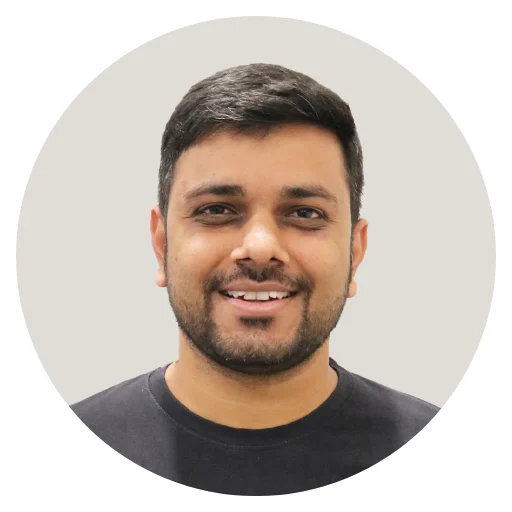 Introduction
ChatGPT: The app of the moment, powered by AI, has made remarkable digital innovations. It has become a buzzword in schools, business conferences, and social media to explain itself. The GPT (Generative Pretrained Transformer) language model effectively uses deep learning techniques to generate human-like text input conversationally.
The generative AI tool allows users to enter questions or written material and receive new unplagiarized AI content. It also allows adding images and videos to obtain the necessary understanding or write-up on the topic.
The large language model (LLM) is the largest and most potent AI model, with a whopping 175 billion parameters.
Some Facts of ChatGPT
TikTok took nine months to reach 100 million users, and Instagram took 2.5 years to reach the mark. According to data from Similarweb, Jan. 31 was the biggest day ever for ChatGPT, when its website received a record 28 million daily views. It increased by 165% from a month prior.
According to a recent study by Tiffany Kung, a colleague at Ansible Health in California shows that ChatGPT passed the United States Medical Licensing Exam with a 60% score. The result outperformed the PubMedGPT, a competing model trained on biomedical literature that scored 50.8%.
Following the success of ChatGPT, companies have started replicating the AI model on App Store and Google Play Store. On the other hand, the publisher of ChatGPT was thinking of launching a mobile app for its now unavoidable AI chatbot. But others have gotten there first, providing a duplicate or clone app.
Such apps are called Fake ChatGPT platforms. TalkGPT, Open Chat, Chatteo, GPT AI, Alfred-Chat, and others. These clone apps collect personal users' data and device information. Some platforms offer paid-for solutions, whereas ChatGPT is a free-of-charge official website for content creation.
So, beware of apps that provide you with a technology base or are close to the ChatGPT model. In any case, all the fake apps are not even close in performance compared to the original. Now, look at some of the replicas roaming around in the app stores.
8 Fake ChatGPT Apps To Avoid & Beware of in the Digital Space
1 GPT AI Chat- Chatbot Assistant
The ChatGPT clone app enjoys over 50,000 downloads to its name. Mobteq developed the chatbot that claims itself as the most advanced AI assistant. The chatbot also claims to cover any topic and serves users in multiple languages.
2 TalkGPT
TalkGPT engages users in conversational interactions with the world's most sophisticated AI for language processing. You can ask any question simply by using your voice and receive an answer that appears to be coming from a real person.
3 GPT Writing Assistant, AI Chat
The app developed by Mix app claims to help users write emails, essays, articles, etc., in seconds. AI-driven chat platform also offers multiple templates to help users write their CVs and social media captions to increase engagement in their online venture.
4 PersonAI- Advanced Chatbot
PersonAI is a multi-bot chatbot powered by OpenAI's GPT-3. It has brought an opportunity of talking to different personalities like Einstein and Tesla. It consists of ads, in-app purchases, and some rewards for watching ads.
5 Alfred-Chat With GPT3
The AI-powered search and content creation engine provides ad-free search based on text and image creation. This application provides similar results to ChatGPT, which can be accessed instantly from any smartphone.
Google Play Store & iOS App Store
6 Wiz AI Chatbot
The Open-AI official GPT-3 engine facilitates users with easy and relevant coding and generates creative writing for tweets, recipes, general knowledge, and more. But, it does not take responsibility for answering your questions correctly. 
7 Dialo GPT
Microsoft's DialoGPT is a sizable model for pre-trained dialogue response generation. This is a chat GPT replacement for multiple-turn conversations. Although it provides decent replies, it is less reliable than ChatGPT.
8 PowerBrain AI Writing Tool & Chat GPT
The tool is an advanced artificial intelligence (AI) mobile platform revolutionizing online content. It helps write faster, better, and smarter content in the digital arena.
Benefits of ChatGPT
As a machine learning model, ChatGPT has the capability to assist with a wide range of tasks, including NLP. Using a large text database, it responds to queries and requests in a human-like manner. Some of its notable benefits are:-
Enhanced effectiveness and precision in NLP-related tasks
Answers to a variety of inquiries in a timely and precise manner
Assists with a wide range of tasks that require the understanding and generation of natural language
Conclusion
Artificial intelligence has a lot to offer. ChatGPT is one of the most powerful examples of how it bridges the gap between timely needs and innovations. Such tools help develop individual creative skills by managing tedious, mundane tasks.
If you come across an app claiming to be ChatGPT, it is likely a fake app. Please note that there is no official ChatGPT app available for download. The only way to interact with ChatGPT is through approved integrations, such as chat widgets on websites or platforms integrated with the OpenAI API. It is important to be cautious when downloading apps and only download from trusted sources to avoid potential security risks.
Subscribe to Our Newsletter!
Stay Updated to the Technology Trends for Every Industry Niche.