An Introductory Guide: What Will Be the Cost of Building a Mobile Application in 2023?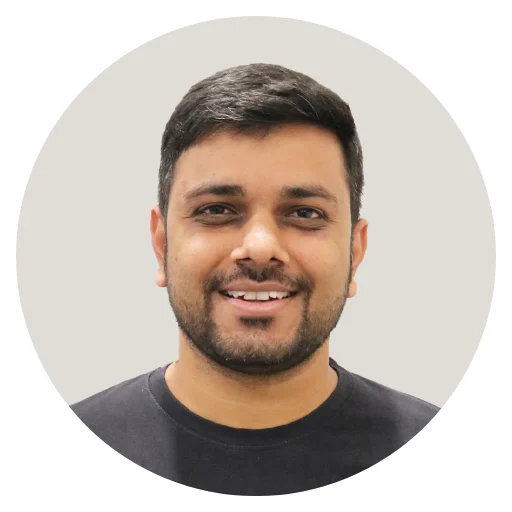 Are you interested in developing a mobile application at an effective cost? Refer to this blog to learn the basic cost of creating an application, factors affecting the cost of the app, and other mobile complexities, etc. After reading this article, you will be able to choose the best course of action for your company and know about the cost to build an app.
Businesses utilize mobile applications extensively and sell their goods and services. Companies develop mobile apps as a result of the exponential growth of smartphone users around the world. The growth results from their propensity to use them for online shopping, booking travel, dating, and more.
As a business owner, you should prioritize the cost to build an app. The cost of designing a mobile app depends on many factors. Here, we will discuss the numerous aspects that influence app prices and examine the development costs of some well-known apps.
For your new application to meet the requirements and be well-received by the target audience, you must know how much money to set aside. And while the response to this query is brief, it is complex: It varies.
You can estimate roughly how much money you will need to create your app using the following average figures:
A minimal viable product, costing between $7,000 and $20,000
A condensed app costs between $20,000 and $40,000
A sophisticated full-scale smartphone app costs at least $40,000 or more.
These figures still need to be clarified and offer insight into the precise amount of funding you'll need to set aside to guarantee app quick, secure, and high-quality construction. In addition to the average cost of an app, your budget should consider several other elements, such as the team's location, your feature list, and anticipated deadlines.
This blog will cover the fundamentals of app development cost composition, the method for creating a budget, and practical money-saving advice.
What Will be The Cost of Developing an App?
The Cost to build an app will depend on the features of the application that you wish to get developed. The approximate essential Cost of developing the application will be $25 per hour.
The table above makes it abundantly evident that the cost and turnaround time for changes depending on the program's complexity. The price range for developing a mobile app is between $8000 and $50000 or more.
"WebMob Technologies is the best place to get an estimated cost of developing an application that meets all your requirements."
You can obtain a price from a business that develops mobile applications by providing accurate information about the app and supporting documents. This estimate comes very close to being accurate for app development costs.
However, to acquire an accurate estimate, app development cost estimation requires a lot of effort and app development services. These are the services:
Selection of Features
Database Difficulty
Deciding the Size and Certification of the Development Team
The development processes
Involvement in third-party integrations and complexity
Screen arrangements
Design Challenge
The stage of quality control
Implementing security protocols like GDPR or HIPPA
Global Statista
Apps for mobile devices have grown in popularity in recent years. Mobile apps are in high demand, which affects their price. Here are some figures about the cost of an app and app development industry.
In 2019, the market for mobile apps was worth $581.9 billion. With the current growth rate, this amount is expected to reach $1 trillion in 2023. According to forecasts, the market will overgrow until 2026.
The app stores already have 7 million apps available. Around 30,000 apps are released monthly on the App Store, compared to 100,000 on the Play Store. 92% of the apps in the App Store are free to download. Most people download free apps.
According to global download trends, 66% of smartphone users download games, while over 95% use messaging and communication apps.
Apps account for nearly 90% of user screen time on smartphones, according to estimates. Shortly, smartphone users will spend 4 hours a day using their devices, with 88% of the time spent using applications.
Factors Affecting Cost of App Development
Before you can find out how much an app costs, you must have a basic understanding of app development. The application is also made more practical, distinctive, attractive, and user-friendly by adding extra features, buttons, screens, and other components. But they can all add another eleven dollars to the application fee.
It is crucial to create a prototype before creating the actual app so that you can review every aspect and feature.
As a result, the following factors also have an impact on the price of developing an app:
Mobile App Complexity
Simple app development can cost anywhere between $7,000 and $20,000. A straightforward app would come with certain fundamental user features like a login process, user profile feature, dashboard, and local administration.
A medium-complex app can cost $20,000 to $40,000 if you're looking for something more complicated. These app categories offer a wide range of user engagement and monetization options. These apps offer more than just essential functions; they also integrate with social networking, payment integrations, audio and video streaming, and other privacy controls.
Depending on your chosen features, complex software could cost anywhere from $40,000 or more. Numerous of these apps incorporate cutting-edge technologies like AR/VR and AI. They might also handle several languages, contain sophisticated data logic, and have other unique features.
Features and Functions of an Application
An application's cost will depend on its features and functionality. With new features, the base cost of creating this program rises.
Therefore, limiting your attention to the app's essential functions in its initial iteration is wise. Developing an MVP (minimum viable product) is the best action. It's the initial release of a product with only the most fundamental functionality. It will enable you to offer excellent customer service at a reasonable cost. MVPs enable you to get insightful feedback from customers, saving you time and money.
Mobile Application Designs
The cost of making an application is greatly influenced by the elements described above, and the design of the mobile app is also essential. What should be taken into account when estimating costs while designing an app is as follows:
A competent well experienced app designer will price you roughly $20 per hour at WebMob Technologies.
US and Canadian app developers typically charge between $50 and $250 an hour, and Australian developers $50 and $150 an hour. Western European developers $35 and 170, Eastern European developers $25 and 150, and Asian developers $10 and 80.
Application Development Team
You will need to hire a qualified app development team if you're not a developer. The isolated culture has been promoted since the outbreak. You may hire a team to work on your project from anywhere in the world or create your remote team to develop an app. Alternatively, you may outsource your job and work with a reputable app development company.
The Mobile application development team will include:
Business Analyst
Project Manager
iOS/Android developers
UI/UX designers
QA-Quality Analyst
If you create your team, you must continue to pay them their monthly wages and other employee benefits as long as they continue to work for you. Their experience level will determine their pay. The price of hiring a team to develop apps is location-dependent. Given that the outsourced team bills per hour and that local prices vary.
In-App purchasing and E-Commerce
When financial transactions are involved, developers must pay more attention to the application's safety and security. App developers need more time to verify that in-app purchases and money transactions are safe and accurate due to the extra time required for security verification.
API Integrations
The language used to enable communication across software products is called API Integration Application Programming Interfaces. Consequently, if your application has to connect to and communicate with other services, you may create your APIs or use ones already available. In-app purchases are facilitated using, for instance, the Facebook or Instagram API for fast registration or the PayPal API for payments.
The development time and cost will increase if APIs are created. API integrations with third parties, on the other hand, are expensive per integration.
App Platforms
There are two primary smartphone consumers: iOS and Android users. You cannot create a single program and simultaneously release it on the Apple Store and Google Play because they are two separate operating systems.
As a result, you must create distinct iOS and Android apps. If you need help deciding which to create, it's advised to find out which platform your target market or clients prefer. Let's say it's an Android. As a result, to draw in your primary market, you should first develop an Android app.
Responsive Application
Regarding app responsiveness, you must consider the wide range of devices compatible with your chosen platform—Android or iOS. To provide a pleasant experience, developers of Android apps must specifically take into account a variety of screen resolutions.
It comprises all the devices you want your users to use your apps, such as wearables, smartphones, and tablets. Creating unique interfaces to accommodate these screen resolutions might require much effort and money.
Example of Building Various Mobile Applications
Let's now examine more closely how much money the makers of the most well-known mobile applications might have spent on the development process:
Tinder
The most used dating app worldwide is Tinder. The creation of Tinder would cost roughly $30,000 if it had a typical team structure. If you want to build an app like Tinder, you will need to implement characteristics include the following:
Sign up or log in
GPS coordinates
Client profile
Matching Profiles
Notifications
Chats
Third-party integrations
Uber
Uber is a well-known platform for finding drivers and cars. Technically, it has three panels: a web admin panel, and two mobile apps (for drivers and passengers). Therefore, the total Cost should be three times that amount. Creating app like Uber will cost roughly $50,000.
The following traits stand out:
Integration of payments
GPS coordinates
Routing
SMS and other notifications
Driver details
Rider details
Instagram
Instagram has 300 million active users. Through filters and interactive lenses, this well-known messaging software paved the way for the introduction of augmented reality to its users. Making an app like Instagram that may cost between $60,000 to $100,000.
The features social networking apps need to include are as follows:
Profile creation
Media sharing (for sharing videos and images)
Interactions with others (liking a post or commenting on them)
Using push notifications
How Can WebMob Technologies Help You to Develop an Effective Cost Application?
The different elements affecting the cost of app development in 2023 have been addressed in great detail.
Your primary concern as a business owner should be creating an application that efficiently caters to the fierce competition and your target market. There are several to consider, which can sometimes be overwhelming. Finding a dependable app development partner can be challenging. The mobile app development specialists at Web Mob Solutions, however, can assist you in creating a safe and scalable mobile app on a tight budget.
Contact us for a quote regarding how much it costs to develop your application using the most effective approach.
app development costcost to build an appcost to develop an appMobile app development cost
Subscribe to Our Newsletter!
Stay Updated to the Technology Trends for Every Industry Niche.