Reasons why your Business Needs a Custom Software Development?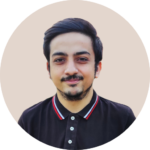 Every business whether small or big needs custom solutions to fulfill its specific business requirement. Every business in this tech-savvy world needs a customized solution to achieve certain goals for the business.
Today's tech-savvy world needs efficiency and speed towards reaching certain business goals and constantly boosting revenue for a business. Custom software is a solution developed by a software development company for your business to meet specific needs and requirements.
This type of software which is built specifically for a particular business enables you to choose the functionalities that help your business processes quicker and easier.
Being in this custom software development business, some of the companies approach us by asking questions like whether they require custom software. OR buy the ready-made solution? For their business needs.
Any software is traditionally divided into 2 categories:
Custom Software
Off-the-shelf
1. Custom software
Custom software can help your company run more smoothly, expand easily, and add an extra degree of security. It also scales up quickly and keeps you productive when your company sees rapid expansion.
2. Off-the-shelf software
Off-the-shelf software is the ready-made solution and thus it's designed for all. There is a risk that it might not meet all your requirements and you need the custom solution later, so choose your solution wisely. If you think the ready-made solution will meet all your requirements you go with it, and the cost incurred will be less too.
The dilemma between off-the-shelf solutions and custom software will never end. When you choose off-the-shelf software solutions for your business there can be an issue with flexibility and scalability. On the other side when you choose to go with the custom software solution will allow you to digitize your operations and cater to your needs and requirements as business demands.
The world is moving with the digital transformation where every business is investing in innovation for their customer's convenience. Enterprises are investing constantly investing in digital solutions either to make the easy solution for operations to make life easier or help them to explore new revenue streams in the digital space.
Several players in the market provide a ready-made solution or we can say off-the-shelf software solution to the enterprise, but do they need the ready-made solution, or investing in the custom solution is the best choice for them?
Well, It depends on what are their requirements and if their requirements are matching with the ready-made solution they can go with it and can save the cost, but buying commercial off-the-shelf software could do more harm than good in the long run if it is not tailored to your objectives.
Custom software is the most important thing to help grow your business and get better business outputs.
Why should a business invest in custom software development?
10 Reasons to help you to invest in Custom Software Development
1. More custom features to help grow your business
Everyone in this digital world wants to grow at a healthy rate. Sometimes customers or products need a change or upgrade and this may not be possible with tools or software available in the market.
Customized software offers flexibility like customized features as per your business or customer's demand, you can change or upgrade your software. It ensures that the business adapts itself to the market and customers, which already leads to the growth of the business.
Custom-Built enterprise software will be able to accommodate your unique business and process workflows accordingly without creating new challenges for the teams handling your enterprise applications.
This is essential for SMBs as their growth ambitions would require a scalable technology back-end to support a critical business process.
2. Technology Advancement
Technology advancement is going to another level and all the business that want their growth with these technology updates needs something that can help them to keep in the market and a customized solution can help any business to grow with the technology advancements.
Most companies use custom software solutions for customer, inventory, and human resource management among others. It has its unique solution.
3. Custom Features & Functionalities
Most off-the-shelf or generic software will not be able to fulfill your complete requirements concerning specific features and functionalities.
Even they may have an additional feature that is not useful to your business. This is why a business needs custom software.
Custom software developed keeping in mind your customer's needs and requirements. So that you can easily achieve all your business needs like analytics, reporting, management, and some innovative custom features.
4. Privacy & Security
Did you know that custom-made software is more secure than the ready-made solution?
When software is developed for your company, external hacking threats are decreased. As we all know that a big number of hacking activities target commonly used software. Custom ones require more effort to crack or hack, so they are fewer possibilities of hacking.
5. Automation of the process
Automation means saving time by doing manual work. Every business works with some process and every process can be automated.
When you think your business takes too much time and effort doing manual processes then you can go with the custom solution.
Now you decided to go with the custom solution and have a requirement ready you can consult the custom software development company and their experts will guide you with the best solution possible to develop your custom software development.
6. Existing business software getting outdated
If you got the best off-the-shelf software developed for your business. It becomes outdated with time because the software is created with specific and pre-defined features in the past.
Also, when your software cannot be further scaled. It's time to get the custom software developed for your business to help scale your business and satisfy the custom requirement for your business.
If you think you need assistance with your custom requirements you can directly contact the software company and their expert team will help you with all your requirements.
7. Stay ahead of competitors
Custom software serves as a key investment for the growth of a business. For many people, it works as one additional source of revenue by selling or licensing it.
By investing in the custom software solution business can improve its brand identity and helps the business to stay ahead of its competitors.
Custom software will simplify the business and make business verticals more productive.
8. Benefits at a glance
Smooth Data Sharing
Time-Saving
Enhanced Resource Management
Software Integration
9. Quick Reporting
Reporting is essential for any business from any industry. Data speaks everything and so a customized solution that can help your business in summarised data reports from you can retrieve all the necessary inputs and use them effectively to achieve business goals.
You can customize past purchase reports, client details, invoices, bestselling product details, etc.
10. Cost-effective & Help business in the longer run
Sometimes the costs associated with developing custom business applications for your business are higher than purchasing a ready-made product, and sometimes they are not.
It depends on your requirement. The long-term benefits of investing in developing custom business applications are far more valuable than purchasing a ready-made product.
This is one of the strengths of custom software development. In off-the-shelf software, one of the major associated costs is hardware. Custom software developers tailor the system so that it won't require any major hardware to run. No dependencies on hardware providers and this ultimately helps your business save money.
When you hire a custom software company to design a custom solution for your business, they can make sure to support the growth of your business as and when required. From building the initial solution, they help maintain the program in the long run, making sure it scales effectively.
It's much better when you allow your business to grow better without being a limitation or held back by your software.
Choose us as your off-shore technology partner & unlock the potential of AI.
We have a proficient team of AI developers to bring your ideation into robust artificial intelligence software. Our adroit team will provide you with an apt solution customized to your business needs.
Hire our team
Final Thoughts
Choose the right business model and the type of software your business needs. It should match the goals and needs of your company. Most companies save their time and money by choosing custom software as their business demand solution and implementing it. Before choosing the right type of software solution ask this question for your business what type of software fills the requirement for your needs?
WebMob Technologies is the technological partner for many companies. We help you to customize all requirements in time and within your budget. Our custom-developed business applications work more efficiently and can help your business model the much-needed push. Analyze the needs of your business and the goals of your company. Study more about off-the-shelf software and its pros/cons, then talk to our experts and get a FREE CONSULTATION.
All you need to do is choose the right application for your business that can help you in the long run and also in business growth. If you want to know more about how you can choose the right technology partner for your business read our article and make the right decision. You can visit our portfolio to know about our recent work.
Subscribe to Our Newsletter!
Stay Updated to the Technology Trends for Every Industry Niche.