How to Choose the Right Web Development Company?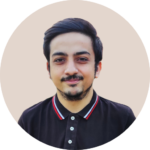 Summary: The digital world has generated an uncut curiosity about buying and selling things online. Every brand is after creating a powerful presence & engaging their customer base into a digital activity. In this constant hustle of ranking on the online charts with apps, it is a must to have a reliable tech partner. The ever-changing online market demands ever adaptive & creative minds. Being a web development company, we have prepared a guideline for you startups & entrepreneurs. Dive into it and know the essentials of partnering with a web app firm like us.
Technology continues to evolve with innovative applications. People have found faster solutions and services with the help of these digital platforms.
As we say, innovation is the mother of invention- it best suits today's digital situation. Round-the-clock developers are bringing new technologies to captivate a user's engagement with an online brand or service.
Mobile and web apps have made an exception to the marketing world. There are two important factors behind the success of such online businesses.
#1 Application development idea: App idea is the core and the most prominent success factor that makes its way exponentially to a targeted audience. If you have got an accurate solution to a problem faced by users, then the app is a success. Example Uber. The mere scarcity of timely commutes gave birth to the logistics business. So, if you have pinpointed eliminating a daily hustle of an individual, then the app is going to capture the market.
Before meeting any application development company, ensure that your idea has a USP (unique selling proposition). Ask yourself how the online service makes people's lives easy? Approach a software developer or a firm once you are ready with the concept of your online venture.
#2 Technical brains behind your software: Hiring a dedicated software development team in this competitive market is a must. There are new technological innovations every day, so you need to choose someone capable of managing technical issues. The team has to have the potential of integrating new features, test them frequently, & provide with after-deployment services.
Now, without doing a further due, let's get into some factors to choose a relevant web development partner.
5 Essential Factors to Look for in Finding a Reliable Web Development Company
#1 Decide Upon Type of Web App
There are "n" number of application development companies in the world. To narrow down your research, you need to decide the "type of application." Every firm is an expert in some or the other digital development service. So, it depends on what technology and architecture you want to include in your application.
Static, dynamic, online eCommerce, animated, & more are the kinds of web apps. You will have to shortlist firms & look into their expertise. Think about what you need in the web application to help you determine what you'll need in a future tech partner.
#2 Level of Support
When choosing a web development company, you will need to decide which kind of support you are looking for. Some firms provide pre and post-launch services. You have to decide whether you want to develop an app? Or need a team to maintain it after completion. Determining what you need will help ace your future software development cycles.
#3 Communication & Compatibility
These are two sides of the same coin. Companies do provide free quotes and consultations with them. You must take one and better understand the compatibility between the two parties. If the web app developer's team is compatible with what you think, then that firm is the best for your software development.
#4 Technology Stack
Which kind of technology is the expertise of the firm? Are you looking for the same tech stack? If yes, then look into their work and talk with the expert about your specific requirements. You can examine a developer based on the framework you are willing to add to your software solution.
#5 Location
If your business is in the U.S., you might want to check the vendors in your location or somewhere nearby. You may choose between onshore, nearshore, or offshore for your project. Offshore development is way cheaper than the other two options. It is cost-effective and also has timely delivery of the projects.
Thinking about such factors beforehand will help you make a wise decision & partner with the best company.
Being a web development company in India, we have a host of effective services to facilitate the growth of your business. Our web developers have proficient experience in developing robust apps in different business domains. Right from integrating intuitive features for navigation to providing a seamless checkout experience, we know it all.
Look at one of our profound works in web and mobile app development. Switchit SaaS is a digital business solution with web and mobile app functionalities. The user may design their business cards, add information, choose a theme, add logos, and share them on their desired media. QR codes, SMS, emails, and social networking platforms are all used to distribute these digital cards.
Want to Develop a Seamless Web App? Discuss Your Idea With Us.
WebMob approaches with clarity towards the global market for a better technological ecosystem that's sustainable yet ethical.
Get a free quote
What to Ask When Approaching a Web Development Firm?
If you are looking for the best web development company, you need to list out some questions. Here are some key questions you need to be asking when considering a web development partner:
How much is the cost of your web development service?
Many factors play a major role in how much will it cost to develop a web app. Here are some of the questions that will help you figure out an approximate estimated cost.
Are your charges based on a service I choose? Or do you have a package of services under a single quote?
What are the hourly charges of hiring a development team or a dedicated developer?
Is there a charge change on resources utilized? ( web design VS web dev)
What are your billing norms?
In most cases, you will obtain an answer of "upfront fees." Such fees are likely used to get the project up and running. Thus, you will get a fair idea of your budget & the company offerings of building a web application.
Do you have any references or portfolios to look for?
Do you want to know if they are genuine or not? Is it a reputed firm? You must ask them to show their past work or give references to talk to for the same. By looking into their work, you will get a sense of reliability and can also understand their work pattern. You can also check their website as it contains client testimonials to know their work reputation.
How much is your firm's experience?
Of course, you will get to know by looking at their portfolios & testimonials. But, one should always ask straight up about the team's experience. When you are hiring someone their expertise depends upon experience. One should ask them about their certificates or any online credentials to know about previous work. Ask about the backgrounds of your team working on your application, it will help you know them better.
Are they good at solving online mishaps?
The app developer must have apt knowledge of understanding various platforms & ability to resolve problems. A strong problem solver increases their productivity by finding solutions expediently. This is hard to figure out, but still, you can look at their white paper and look at the types of challenges they've overcome.
You can ask these questions to an onshore and offshore app development team and know the difference of service between them.
On a Concluding Note
So, the above questions ensure that you will end up with a correct set of people and partner with them. Being a leading firm in enterprise web development, we do work on smart & clean ways of developing an application. Our automated testing tools, creative minds, and strategic planning help us in engaging your audiences ahead of your competitors. If you have any questions or want to know more about us, get in touch with us.
hire web developersweb developersWeb developmentweb development companyweb development services