How to Outsource Web Development in 2023?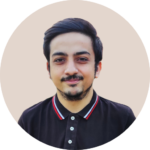 Summary: Every business is online. More and more investments are being made in the digital space. Everyone is aiming to expand and grow with online innovations. Now, with a solid idea for your firm, you need a stable and good team to achieve it. This blog will discuss an in-house team or outsourcing web development. And, if you are after the latter option, how will you choose an apt one? Let's dive in and learn to outsource web development.
To excel online, you need more than just an idea. You guessed it right! A team of experts to help you. Across the globe, there are many innovators. In-house teams, outsourced app development, and out staffing.
Which one will you opt for? As an outsourced app development company for 12+ years, we have worked on many projects worldwide. As a result, we have listed some of the hacks for the web app process. The blog also answers all the queries of both parties.
Here, we have compiled answers about outsourcing web development in 2023. We have also shared some tips and tricks to help you achieve your result.
5 Reasons to Outsource Web Development Services
We all started small by putting money into small web apps. With time, we grew and aimed to be like Amazon. But how will you become one? One of the top reasons for such success is assigning high-tech tasks to outsourced teams. Here are 5 core reasons to outsource web apps.
1. Quick resource management
Save your time by building a perfect in-house team. Simply hire an outsourcing web development company.
It will save you months of hassle in building an apt team for your project.
You only need to research for a true company that provides app quality at a suitable budget. Also, it will save a lot of time off from settling employee insurance, vacations, etc. Thus, you save on two most effective resources: time and money.
2. Build a team of experts
Experience does matter! A good team will help you excel and quickly float in the online world.
Now, how will you check their expertise and talent?
Simple, just browse through their website. You need to do a thorough background check. Look into their app development portfolio, about us, services, and client reviews. Also, check their status on platforms like Clutch, yearly awards, and total industrial experience.
Expert advice: For hiring a dedicated developer or a team, test their knowledge via a video call. Ask them questions about the technology that you are going to use. Look at their confidence and bug resolution in real time. With a skilled firm, you will quickly get what you desire.
3. Hassle-free growth
You know your idea has the prospect of growth.
Now, you need a strong spine! A firm that can manage your project's growth at any given time.
Normally, outsourced web development companies tend to have great staffing. They have experts of all kinds as per your needs.
So, if your idea needs an instant upgrade, they can provide you with an apt team. Scaling your project with an outsourced firm is much easier than with an in-house team.
4. Business priorities on point
Outsourcing website development lets you focus on growing your business, leaving development to the experts. You are most likely to involve in outsourcing at the beginning. There are numerous discussions like the basic concept of the website, design, features, deadlines, etc.
Afterward, you just have to check on the results. And agree to the discussed work done.
You can save time and focus on your key goals. Thus, not being fully part of the app process helps manage other aspects.
5. Quick launch
Outsourced firms always launch apps on time. You will quickly get your website or web app if you find a skilled expert. And thus, in this way, you can focus more on your idea and bug fixing in real time.
Now, let's head towards the most talked about difference.
Outsourcing VS Outstaffing VS In-House Team
There are several development models. Apart from outsourcing, we will discuss staffing and in-house team development. We will also discuss the pros & cons of each one of them.
In app development, there are three key players. The project manager, the project, and the team are making it.
Let's start with the in-house team.
In-house Team
A project manager builds his team as per the project needs. They work on the project as a team for that one online venture.
At times, the team is not capable of meeting a web project. And so, the project owner has to approach outside experts. In this situation, the product owner can use the out staffing approach. He can hire remote IT experts as and when needed.
| | |
| --- | --- |
| Pros | Cons |
| You can easily observe the progress & secure your information. | It is costly to build an in-house team. |
| Easy contact. | The team-building process takes time. Thus, it is a slow process. |
| As a project owner, you will fully control the web app development. | It is useless for a short-term project. |
| It is an ideal option for long-term projects. | Tedious hiring process. |
Outsourcing website development
And the name says it all. Yes! The project owner approaches an outsourced firm. The hired firm provides web developers, web UI/UX designers, and other experts. They do report the progress of the project from time to time.
With outsourcing, custom web app development is very easy. The firm has a skilled team to pull off your needs in time. Also, there are varied services to back up your project pre & post-deployment.
| | |
| --- | --- |
| Pros | Cons |
| It is cheaper than in-house development. | You will have less control over your development process. |
| Fully trained and experienced team. | You will not be able to monitor the development in real time. |
| Agile development process & transparent communication. | Remote challenges. |
| Ideal for project development from scratch. | |
Outstaffing development
Outstaffing is like you are hiring a recruitment firm. The vendor selects and hires a team for your project. The alliance relies on a contract. It helps in saving a lot of time for HR and is an effective way to build an in-house team.
| | |
| --- | --- |
| Pros | Cons |
| It is the cheapest way to develop a web app. | It contains the highest communication issues. |
| One can have full access to the team. | Information theft in real-time. |
| Flexible to recruit experts as per the needs. | It does require more management. |
| Quick start for your project. | |
Each project has unique needs. So, relying on your aspects, you must select the apt option for your project.
Study all your needs well in advance and then come to a judgment. If you find the benefits of outsourcing enough for your project, contact us. We offer a free quote for your project idea.
Ultimate Guide to Outsource Web Development
Now, it's time to take some action to find a good match for your project. Find the best web development partner by following these steps.
Define your goals
Every detail counts. You have to portray your aims clearly to the outsourced firm. What kind of website do you want to build? What is your end goal with the website? Who is your target audience? How will you help your audience?
Note down every minute detail. It will also help improve communication with your outsourcing website development company.
Allocate the budget and timeline of the project
The budget will decide your project's complexity. It will also affect the choice of hiring an outsourced company. We will come on the firms' pricing later on in this blog.
As for the timeline, you will get the exact one only after finding an apt team. However, your time will be based on your technical needs. It will also affect your web development company's choice. Thus, an expert will meet your deadline and the result.
Pen down your company's needs
Write down your requirements for a suitable firm. You can answer questions like:
What should be their total experience?
Is the location preferable for you?
What are the hourly rates?
What is the prestige and core value of the company?
Which app development process do you want?
The set of more such questions will help you shortlist the companies.
Choose a loyal outsourcing company
On what basis will you check on a company's honesty? Shortlist 10-15 firms based on case studies, client reviews, background & experience, and budget.
Contact the firms based on the list and your priority instincts. Also, look into who gives you the free quote service to avail an idea before sealing the partnership.
Contract and NDA sign-up
A loyal outsourcing website development company will always opt to make the union official. A contract covers:
All the terms of creating a web app
Budget of the development lifecycle
Rights & duties of both the parties
Allegiances
Details on contract breach
NDA is a vital defense for both parties. Such a paper is made to guard clients' data and is a promise of the firm to maintain secrecy.
Discuss ways to control your app development project
You need to discuss remote tracking of your project. Convey all your needs to monitor your app to the firm before getting into any contract. These are some of the points that you should discuss:
A meeting schedule as per your time zone with apt tools.
Project deadlines
The web design changes & updates in real time.
The future upgrades of the website, along with the approximate budget.
Your alliance with the right minds will help you create a cutting-edge app quickly.
Now, after knowing the steps to hire an outsourcing app development company, let's read how to choose one.
How to Choose the Best Outsourced Web Development Agency?
Web development outsourcing services have many perks. Tycoons are shifting towards the idea of outsourcing highly. It gives you an ocean of creativity to choose from. Apart from that, you have a good cost reduction with quick selling. Thus, it is the most reliable process for deploying a high-tech app.
Let's look into some tips to choose the right firm for your project.
Verify the company's reputation
Reviews & case studies mentioned on the website alone will not help trust the firm. You must look for worthy resources like Clutch, Upwork, SelectedFirms, etc. All these platforms contain real views and are in constant touch with the firm.
Furthermore, you can also check other social platforms, blogs, news, etc. After all these details, you can contact the firm for your project.
Pick successful web development companies
Look into their work & find a similar idea resemblance. For instance, if you are planning for a medical app, look if they have made a health app. Such an app will give you an idea of their work.
Great communication
Being on the same page is what will succeed your app. You have to feel the comfort level with the firm. To ensure it, ask yourself these questions:-
Have I told them all my requirements?
Does the language barrier cause any discomfort?
Does the team manage the time zone?
How long does the feedback take?
A successful partnership is possible only when both parties mutually understand each other.
Where to find a web development outsourcing company?
There are many trustworthy websites on which renowned offshore development firms have listed themselves. Herein, we have selected some of the platforms for you.
Every platform has a different ranking system. Some rank based on reputation; others do it by looking into reviews, ratings, and expertise. Let's browse through some of the platforms.
1. Clutch
It is a renowned site that ranks firms based on its criteria like:-
Experience and expertise
Clientele reviews
Awards
Services
Business models
The Clutch is the most trusted site for you to find an offshore firm.
2.UpWork
It is the best and the biggest freelance venture. UpWork helps firms & ideators to connect. The platform consists of independent experts and agencies working in the IT industry.
It has many filters that help you in finding the correct match.
Client ratings
The site also helps to select experts without the searcher's action.
3. Dribble
The IT firms describe their work in short designed pieces. The platform allows us to promote & network with other experts. Dribble contains all the stuff to increase user attention. Everything is presented on the designing site, from UI/UX designs to micro-interactions. Here are some of its functions:-
Tag searches
Ability to view certain parts of a project
Action filters
Signed-up users can easily contact other Dribble users
4. Behance
It is a creative platform. IT firms and freelancers display their product design and development services. They depict every aspect of design that helps in online user attention. Let's look into some of the features of Behance:-
Free joining on the site
It does have filters like action, location, and time frame.
Viewing access is only given to members.
A user can send a message without signup.
How Much Does it Cost to Outsource a Web Development?
The overall cost of a project is not an easy judgment to make. Many factors influence the cost of developing an app. Some of them are mentioned here:-
The scalability of your project
The complexity of your web development
The team of experts needed
The timeline of your project
The firm's business models
Hourly rate of the experts
Of all these factors, the last one- Hourly Rates, will vary according to the location. Where are you planning to outsource your web project? Are you planning for a web design outsourcing? Or the whole project?
Let's look at some of the hourly rates in the most preferred regions of the world.
| | | | |
| --- | --- | --- | --- |
| | North America | Eastern Europe | Asia |
| Hourly Rates | $100-$150 | $25-$70 | $20-$40 |
All these things will depend majorly on the initiated budget and your idea. Our experts have also brought some of the indicative prices for web apps. These will give you a range of money to spend on the development.
The performance level differs country-wise. You need to focus on your comfort zone. Which expert can figure out your project need? Does he know about the features that you are talking about? Is there any language barrier with the team? If all three questions give you a positive reply, you are good to go with the approached firm.
A skilled firm is always ready to work with clients in their budget. The experts know how to provide the best possible outcome in the said range. So, keeping these above figures in mind, run your research in the apt direction.
How to Outsource Website Development With WebMob Technologies?
Our web and mobile app development company in India has been around for 12+ years. Our team has evolved with every trend of the digital world. We work on many projects across the globe. Our clientele is widely spread from South Africa to UAE & Switzerland.
The list is unending.
Fitness apps, real estate, apps like Netflix, taxi apps, and more. Why should we say it to you? Hear it from one of our long-term partners who trusted us and outsourced his app development.
You heard it yourself. We are capable of pulling off any challenge with our team. Let's make this same happen for your idea.
We work equally hard on every project. We work to cater to a long-term alliance with our clients. Every app we create is with an assurance of success. We back up our projects with other services to function well online.
On a Concluding Note!
It is not easy to trust an individual or a company offshore. But with the right research, you will find an apt match like us. Outsource web design and development projects to us and cherish all the perks.
If you have any queries, consult us. Get a quote for your project. Our experts will get you the possible solutions in real-time. Invade the online world with us!
FAQs
1. Is outsourcing good for my business?
Outsourcing a project will help you meet & greet new talents across the globe. It has many perks to partnering with such agencies. There is ample knowledge and great coding skills that help you succeed in the online world in no time. So, if you have a budget & want to explore new ideas, then engage with such a firm.
2. How do you evaluate an outsourcing company?
Look into the expertise & overall industry experience
Browse the portfolio
Check the client reviews on other platforms
Interview the experts with your technology needs
Get an idea about the tools they use for communication
Match your time zone availabilities
3. When should you outsource your web development?
Since outsourcing website development is a great way to cut costs, startup business owners often do it when they don't yet have a product that generates revenue. It can also be helpful if your team is shorthanded or if you want to finish a one-time or non-test task.
4. What are the best platforms to hire an outsourced app development company?
Clutch, Dribble, GoodFirms, Behance, etc., are well-known portals providing reliable firms.
Hire Remote Developers
Scale up your project with our dedicated team of developers & deploy your project in time.
Hire Dedicated Developers
Subscribe to Our Newsletter!
Stay Updated to the Technology Trends for Every Industry Niche.