Vue.JS Development Services
WebMob Technologies is a leading vue.js development company in India and the US. Our dedicated Vue.JS developers have in-depth knowledge and proven expertise in vue.js development services. Vue.JS is an open-source javascript framework with MVVM architecture and supports the vast UI libraries for building a quality-driven user interface. Hire vue.js developers at affordable costs for developing cutting-edge vue.js applications from scratch according to your industry's needs.
Hire Vue.JS Developers
Vue.JS is the most popular web and app development framework that empowers developers to work in collaboration with the other frameworks for developing a robust yet stable web and app solutions. If you're searching for the best vue.js development company to build a cost-efficient yet enriching web and app solution with best in class user experience, then hire vue.js developers from us and ensure your growth and success. Our dedicated vue.js developers are skilled yet seasoned in vue.js development services for providing top-notch web and app solutions that deliver performance and defines the quality.

More importantly, it's open-source so, vue.js development services don't need a license for developing complex as well as advanced single-page web applications(SPA's) and mobile apps with responsive or progressive capabilities to work seamlessly in various devices across different platforms. Vue.JS has built-in progressive features that enable developers to design and develop an intuitive user interface for progressive web apps or responsive mobile apps with ease. As it's a Javascript framework, the features and functionalities are custom build and easy to integrate into an existing web and mobile app solutions.
Key Benefits of Vue.JS Development Services
Full Stack Vue.JS Development
Vue.js developers can work proficiently as full stack developers due to Vue's eloquent versatility and adaptable ecosystem of featured libraries for designing and developing complex or large software solutions for all size of businesses and industry niches.
Highly Scalable & Secure
Vue.JS development services work with two-way data binding feature that timely updates both server and the client-side with faster data to ensure precisely for a bug-free web app solutions. It lowers the loss or theft of confidential information of your valued customers.
Faster Server-Side Rendering
Vue.JS uses Virtual DOM that is fast yet light for rapid SSR(Server-Side Render)to enable highly performance-driven outcomes for marketing and SEO support that drives more organic traffic onto your business globally.
Rapid Development & Deployment
A developer who has good knowledge of Javascript, HTML, and CSS can start the work to build web and app solutions smoothly. Vue.JS itself is a highly progressive framework and enables the expert developers for fast yet continuous development and deployment of a scalable web and app solutions.
Extremely Performance-Driven
Vue.JS is an ultra-fast yet efficiently scalable framework that easily handles bigger data assets and higher multi-computational processes simultaneously at the same time. It results in a robust yet performance-driven web and app solutions to leverage your business for distinctive growth and success.
Fully Customised To Support SEO
Due to Vue.JS's robust code structure, libraries, and its components, it enables faster implementation of digital marketing and SEO services to support and enhance the productivity as well as maximized exposure to the targeted audience for sustainable growth in organic traffic globally.
Why You Choose Our Vue.JS Development Services
Webmob Technologies is an industry pioneer of vue.js development services. We guarantee that you get amazingly interactive and elegant user interfaces that clicks with your target audience by providing them with an excellent viewer experience across all types of devices in various platforms. Hire vue.js developers from our team who will happily guide you in the right direction for the development of your project. We will facilitate the growth of your business with the help of superior applications and quality of service.

By hiring Webmob Technologies, you will get the cutting edge vue.js applications that fulfill your business or industry needs. Our dedicated vue.js developers enable collaborative communication for a better understanding of your ideas and requirements with a specified development sprint. Our expert vue.js developers are insightful, resourceful, and proficient in creating flexible, dynamic, and scalable applications that will make you proud.
Our Expertise In Vue.JS Development Services
Custom Vue.JS Development
Hire vue.js developers to experience the quality-driven custom vue.js development services that fulfill your custom development needs for your business. Our dedicated developers are proficient in developing web and app solutions for any industry of all sizes across the globe.
Custom SPAs Development
Our dedicated vue.js developers are pioneers in building custom Single-Page Applications(SPAs) with ease and enable you to experience the performance-driven solution for sustainable growth and success in the global market.
Real-Time Web & App Development
Our veterans are capable of designing and developing real-time web apps and mobile apps that are interactive yet intuitive for your valued customers all across the globe. It delivers the same business values to your esteemed customers globally.
Custom Vue.JS Portal Development
Our adroit developers are seasoned yet skilled to design and develop custom portals for a wide range of industry vertices like eCommerce, enterprise management, resource management, and many more. Hire dedicated vue.js developers for custom business portal development.
Interactive & Intuitive UI/UX Designs
Our designing mavens are proficient in building an intuitive UI and interactive UX for your web and app solutions that will make you stand out among your global competitors.
Vue.JS Migration & Up-gradation
Our Vue.JS development experts are eloquent in migrating in or out from technologies as well as frameworks to fulfill your business needs. WebMob Technology provides technology up-gradation for your existing Vue.JS applications so it can work seamlessly across devices.
Custom Plugins & Components Development
Our Vue.JS developers are gurus in developing custom plugins and components for integrating customized features and functionalities to an existing as well as new web and app software solutions.
Custom API & Third-party Integrations
Our in-house pool of Vue.js programmers at Webmob technologies has developed yet integrated custom APIs and third-party services for various industries across the globe and enabled them for sustainable growth and ROI.
Consistent Support & Maintenance
We provide rigorous support for under-development web and app solutions for clarity and pitch-perfect development that meets all your business needs. We do provide consistent maintenance services of existing business software solutions for further enhancements that enable more features and functionalities for your valued customers.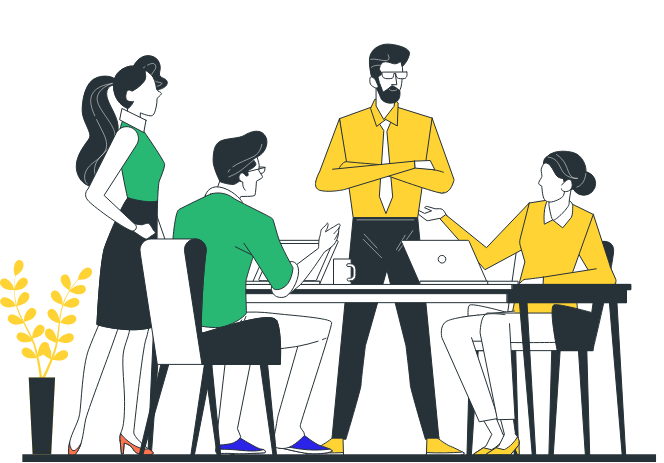 Hire Vue.JS Developers For Best Vue.Js Development Services
Hire Vue.js developers from a leading vue.js development company at an affordable cost to experience the robust yet quality-driven vue.js development services.