What is CPaaS? Communication Platform as a Service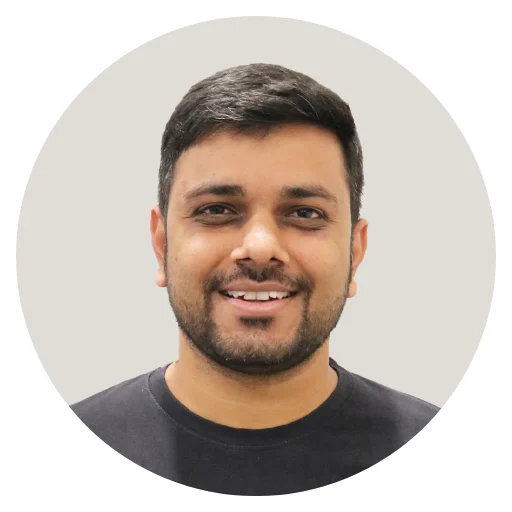 Summary: The digital arena has witnessed an emerging landscape of communications platforms in the form of CPaaS. Such tech advancement integrates application programming interfaces for effective communication. Let's dive into the blog to know what CPaaS is. How can a communication platform as a service help in growing your business? Check it out right here.
Introduction
The global communication platform as a service is set to reach $118.18 billion by 2031. The exponential growth is because of the programmable communication growing among the population. Of course, COVID-19 has also played a major role in engaging audiences on the platform.
CPaaS got an exponential growth with the BYOD trend. Bring Your Own Device provides a flexible platform to network globally at full capacity. Thus, it resulted in improved productivity and timely submission of work.
Developers can easily integrate a real-time communication feature into their applications and services. It appeals to startups and expanding companies that rely on cloud-based technology.
Now, let's understand more about CPaaS- the online communication revolution.
What are CPaaS solutions?
Retail businesses are looking forward to incorporating seamless communication infrastructure. CPaaS provides omnichannel communication services to reach end-users and time with internal employee communication.
The communication platform as a service offers cloud solutions to enable real-time communication for businesses. Some key examples of its providers are Twilio, TokBox, and Plivo, which offer API-embedded communications.
Note: With CPaaS, you can custom integrate your communication stack. You can select your desired solution with predefined features for your existing Software. Thus, it provides services at ease and as per your communication requirements.
What is a CPaaS Provider?
The CPaaS providers are the key to the locked door of the communication ecosystem. It also consists of APIs, code snippets, and apps for communication features. It lets a user choose from voice, SMS, fax, etc. One can also use product documentation, SDKs, and support CPaaS to make effective APIs. The best example of such a communication provider is Twilio. It continues to add API to its platform.
Our Project alert: Being in the IT industry for 12+ years, we have witnessed global advancements. And so, recently, we have deployed ready-to-launch solutions, out of which is CloudTelephony.
The solution is based on the Twilio Dialer advancement. It is an easy-to-access Chrome extension that a user can use for internal and clientele communication. However, we have also enhanced the virtual calling experience by automating calls & tracking their history of it.
So, now that you have witnessed one of the practical cases of the technology, you might be interested in digging deep. Our team of experts has also gathered some core functionality and benefits for you. Let's have a quick read!
How Does CPaaS Work?
CPaaS is a Communication API.
The Application Programming Interface (API) is a set of functionality that acts as a catalyst between two endpoints. For example, a device and software app, both these endpoints are allowed effective communication with the help of CPaaS.
These APIs rely on Voice over IP (VoIP) to get data from one point to another. To make you understand the functionality, we have some examples mentioned below:-
Making a call by entering a phone number
Text message transmission
Requesting the status of an item you're expecting to be delivered
Thus, to use CPaaS, you need an experienced team of developers for application customization. With apt tech brains, you will also need Software or a device that allows interaction with API endpoints.
CPaaS solution offers the following cloud communication offerings.
Extensive documentation
Code samples
Coding libraries for web and mobile platforms
SDKs
Customer support
Ideally, you'll see actual examples, code snippets, workflow descriptions, examples, and also a demonstration of the communication channel you want to use.
CPaaS Functionalities that a Business Can Add to its Software
Outbound voice calls
Inbound call routing
WebRTC-based calling T
Text messages (SMS)
On-demand SIP trunking
Multimedia and video messaging
Social media messaging
Number masking (proxy)
The employees can easily manage their internal communication and provide the best customer service on any device. Now, let's move further and know more in detail.
Key Functions of the CPaaS Platform
All these are the core functionalities of CPaaS, which you can implement at its best in your communication setup. And so, the platform allows adding multiple features, like voice, SMS, fax, etc., in one software.
Outbound voice calls
One can easily embed outgoing calls with the voice API. A user gets new phone numbers and calling features on an instant basis. And thus, the functionality of a voice API is ideal for adapting quickly to changing environments and increasing or decreasing the calling capacity.
Inbound call routing
Use call routing to simplify the processing of incoming calls. Webhooks are how it functions. When a call is received, a webhook is activated, and the system complies with a set of directives for what to do with the call. In contrast, platforms for inbound call centers offer all of this without the need for programming. To tailor and streamline how you handle incoming calls, you can include instructions that direct the call to a specific recipient. It is especially useful during the busiest times of the year.
WebRTC-based calling
The open framework enables real-time communication for the web. Many CPaaS software providers use WebRTC solutions as a part of their service. This functionality also allows you to easily embed voice and video communication in software. So, eventually, you will be integrating features like conferencing, recording, call queues, and more.
Text messaging (SMS)
Through SMS communication, you can easily send notifications, alerts, and more, all from one business number. One can also create two-way messaging, send group messages, track them, and automate the workflow.
On-demand SIP trunking
It provides connectivity to your IP-based communications infrastructure. SIP trunking is extremely flexible when you need an instant increase or decrease in call capacity. Also, many CPaaS providers provide such a service; choose one wisely.
Multimedia and video messaging
Many CPaaS platforms also allow MMS as a part of their communications service. Those who frequently do, give several options for sending and receiving MMS messages to and from overseas numbers. Moreover, they also contain the facility for media storage, file conversion, and file size.
Number masking
It is used to secure an individual's number and communicate for a business call. For instance, an agent and a customer can connect over a call without revealing their phone numbers. It also protects a customer's identity and ensures information safety and privacy. Only the CPaaS platform has access to all the users' phone numbers.
After knowing its functionality and its overall communication effectively, how to choose the correct one is the debate. Here is a simple answer to it.
How to Choose the Correct CPaaS Platform for Your Business?
Choosing the right CPaaS (Communications Platform as a Service) provider can be daunting, as many options are available. Here are some key factors to consider when selecting a CPaaS provider.
Feature set: Look for a provider with the appropriate features like voice, video, messaging, and authentication. Make sure the provider also offers APIs and SDKs that are compatible with the programming languages and tools you use.
Scalability: Your CPaaS provider should be able to scale with your business as it grows. Look for a provider that offers flexible pricing plans and can also handle rising traffic and usage without affecting performance.
Reliability: The advancement must have a proven uptime and reliability track record. So, look for providers with multiple data centers and redundant systems to ensure maximum uptime.
Security: Your CPaaS supplier should have strong security mechanisms to protect your data and communications. Also, choose service providers who adhere to industry standards like HIPAA and PCI DSS.
Support: Look for a provider that offers around-the-clock support. Moreover, they do resolve issues in real-time without hampering your software.
Cost: It is typically charged based on usage, so it's important to understand their pricing structure and compare it to your budget. Look for providers that offer transparent pricing and don't have hidden fees.
Integration: Look for what integrates well with your existing systems and tools. It will also help you avoid the hassle of rebuilding your entire infrastructure to accommodate a new provider.
Considering these factors, you can narrow your options and choose a CPaaS provider that meets your business needs. And so there are many other points to remember, like API quality & selection, developer's experience, marketing time, and network infrastructure strength.
Build a CPaaS platform solution with us. Discuss your idea now!
Being in the app development industry, we have seamlessly integrated Twilio & other communication services into our different solutions. Deploy your application with one such advancement.
Let's Talk
Key Difference Between CPaaS VS UCaaS
| | | |
| --- | --- | --- |
| Particulars | CPaaS | UCaaS |
| What is the purpose? | Build your model with CPaaS. It provides multiple communication services and integrates them as per your needs. | A single ready-to-use platform where clients access different communication services. |
| Capabilities | Voice, video, text messaging, MMS, SDKs, Java, and .Net libraries for development. | Voice/PBX, video, online meetings, collaborations, presence technology, and contact center. |
| Practical use | Embed communication services in a business app. It enables the integration of SMS notifications and other external communication in the software for scheduling. | Replace the PBX system with conferencing and other collaboration services. |
| Vendors | MessageBird, Nexmo, Plivo, TokBox, Twilio. | AT&T, Avaya, Fuze, Microsoft, Verizon, Zoom. |
When comparing CPaaS vs UCaaS, one important thing to remember is that there is no "one or the other" answer. Even if there is considerable overlap, both technologies naturally fulfill distinct tasks with the joint goal of improving business communication.
So, before ending the blog, let's look into some of its used cases that have made the CPaaS solution reliable & competent.
Use Cases of CPaaS Platform
CPaaS helps in efficient internal and client communication. It increases the customer experience by enforcing the best omnichannel approaches. So, now, let's look at some of the most used ideals of CPaaS.
1. Appointment confirmation updates
With the ability to blend messages, a business can go along with appointment confirmation. A user can also readily look into the orders placed and delivery status and track information. Thus, it manages orders, improves customer communication, and withdraws the manual SMS reminder functions.
A business will also have unique sales ideas and tactics, as they no longer have to deal with executing messages. And so, it works great for healthcare, food delivery, eCommerce, etc.
As a provider of technological advancement, our expert team of developers has also made one such idea by proficiently using a CRM solution for the real estate industry. It is a web and mobile-based lead-generating software. It consists of mail, calls, chats, and overall contact management to generate potential leads for the property business.
2. Eliminate fraud and abuse
You can increase your clients' security by using CPaaS. You can send your clients the following using text messages:
Utilizing one-time passwords (OTP) to confirm user identity
Codes for two-factor authentication to validate login
Secure information for mobile payments
Any industry where consumers have accounts with their personal information and make online payments can also use this use case. Examples include personal banking, consumer and commercial software tools, and online shopping.
3. Sensitive messages and private communications
Communication technology also allows sharing of sensitive messages and communicate privately with customers.
Credit card delivery alerts, policy renewal notices, and claim updates must be secure and provide customers peace of mind. Thus, it becomes easy and secure using CPaaS.
However, for security reasons, CPaaS is appropriate for banking, healthcare, insurance, asset management, and others that frequently handle sensitive data.
4. Scalable voice & messaging
Voice calling and messaging are done with ease. It also ensures to easily eliminate of customer queries on an instant basis.
While deciding certain things like:-
Purchasing a product or opting for a service
Planning to visit a place
Checking accounts or looking at previous history
And so, all these instances do impact customer experience. Thus, CPaaS helps deploy voice calls and messaging to scale your customer support.
The service works well for the travel industry, financial services, etc.
5. Automated customer engagement
Chatbots are effectively used for conversational artificial intelligence (AI) to answer questions based on customer information. These automated interactions also provide sales and customer support teams with key information.
Chatbots, WhatsApp, and other messaging systems are some of the finest examples. Also, any industry that deals with recurrent consumer inquiries gets great help from such integration.
On a Concluding Note!
CPaaS solutions are impressive, scalable, and powerful, providing exceptional internal connectivity and customer experience. However, leveraging the benefits of CPaaS requires skilled software developers to customize the voice and messaging infrastructure suitable for your needs. Furthermore, with such expertise in-house, businesses can build a fully personalized CPaaS system from scratch.
Virtual phone service is a significant choice if you're looking to shift your communications to the cloud. It also lets you centralize all crucial conversations, including customer support tools and CRM.
If you're facing any communication challenges and require advice for suitable solutions, feel free to seek guidance from our experts at WebMob Technologies. They'll also assist you in finding the best-fit solution for your needs. So, get a free quote for your solution now!
Subscribe to Our Newsletter!
Stay Updated to the Technology Trends for Every Industry Niche.