What is Twilio Dialer? An Introduction to Cloud Telephony App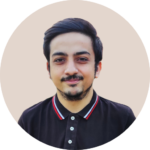 Summary: As the digital spectrum is exploding in all industries and other work sectors, customer retention has become a major challenge for online ventures to survive the competition. We all are striving hard to be number one in our online genres. We have built a great virtual phone call solution to ease your customer engagement and retention journey.
A simple solution to engage with consumers almost daily is via a cloud telephony app like Twilio dialer. Our experts at WebMob Technologies have recently produced a ready-to-launch solution for seamless virtual calling. Let's dive into the blog to learn more about the Twilio dialer, cloud telephony, its benefits, and more.
Introduction
We are all juggling around with our online ventures. The hustle of being in the competition and persistently beating it from time to time is a challenge. The game is all about- for customers, by customers, to customers. We need to byheart this mantra to succeed in the digital era.
Personalization is the key to success in the online world. It takes two things to succeed in online games. First is technological advancement, and second is customer support. To enhance your customer's experience, you must rigorously approach your targeted audience. The apt use of messaging, appointment reminders, personalized coupons in the inbox, etc., are engaging tactics for any business.
Narrowing it down to you! Cloud technology apps are the simplest solution for your customer engagement. So now, let's know more about technological advancement through the blog.
What is a cloud telephony app?
Unified Communications as a Service (UCaaS) is a third-party host for a seamless voice communication service. It efficiently replaces PBX boxes and handsets. Cloud telephony services place direct calls from any device that has internet access. Thus, a business can save money by not spending it on stand-alone hardware.
After understanding a brief about the technology, let's engage ourselves in the concept of the Twilio app and its advantages for your business.
What is a Twilio Dialer app?
Twilio platform is a cloud-based communications solution that helps businesses add several communication methods in a web or mobile app. It also allows developers to integrate inbuilt voice & video calls, messaging, and feature authentication in customer applications. 
The CPaaS advancement replaces corporate phone systems or SMS notification management apps. Without dealing with separate hardware, protocols, traditional infrastructure, telecom contracts, and software, the emphasis can be placed on developing and refining the best solution for an assigned task.
However, Fortune 500 companies like Airbnb, American Red Cross, Dell, Lyft, and more have tested Twilio dialer application. And, they have also successfully maintained their relationships with their targeted audience. 
What does Twilio Dialer Do?
Twilio has many services that cost-effectively help in app development. So, let's take a look at its core offerings.
Communication APIs enable messaging, voice chats, and video calls
It also has programmable connectivity by providing virtual phone numbers, SIP trunking, and messaging
Use-case APIs for message control, call routing tasks, and more
Omnichannel Communications
Twilio provides seamless communication across multiple channels. So, now, let's look into using each of them for your business.
1. Twilio programmable chat
For easy and seamless online chatting, Twilio programmable chat offers integration features into the chat functionality. It also integrates deferred message functionality and provides great audio-video quality to the users.
2. Voice API
The Twilio dialer monitors and creates calling systems and supports the routing of calls. The call is also monitored on a browser, app, phone, or any other device on which you receive calls.
3. High-quality video
Twilio does not require a network connection to produce a high-quality video. Moreover, with WebRETC, the advancement easily manages its bandwidth with optimization. Thus, it is a very flexible functionality. The scope of such a feature is quite wide. For instance, you can organize an online doctor's appointment, conduct a business conference or seminar, provide customer service, and manage the workflow.
4. Twilio studio
Twilio Studio is a versatile platform catering to digital communication needs. It also carries out solutions like sending order notifications, setting up phone trees, and more to develop chatbots that support SMS messaging.
Twilio Flex
The advancement is a cloud-based contact center platform that enables businesses to create customized, omnichannel customer communication solutions. And so, it offers a set of pre-built, customizable UI components that allow businesses to build their contact center workflows and integrate with other systems. 
Twilio Flex also offers a range of features for reporting and analytics. Furthermore, it is designed to be flexible and scalable, making it suitable for businesses of all sizes and industries.
Twilio Messaging
Twilio Messaging is an application programming interface (API) that enables businesses to send SMS, MMS, and OTT messages. And it guarantees message delivery to recipients regardless of location. Moreover, Twilio provides SMS-capable phone numbers in over 180 countries.
Multi-Factor User Verification
Twilio verification protects users' accounts from online hackers. It verifies users on all the preferable channels like SMS, voice, email, etc. Thus Twilio dialer monitors authentication processes and manages country-specific number pools.
Our Solution for Seamless Virtual Phone Calls
Being in the software development business for 12+ years, our team has recently built a ready-to-deploy Twilio cloud telephony app. Talk hassle-free with unlimited talk time with easy sign-ups for successful customer engagement.
Advantages of Using Twilio Dialer
Scalability: Twilio is a scalable solution that can handle a large volume of outbound calls simultaneously. Indeed, it is ideal for businesses of all sizes, from small startups to large enterprises. 
Cost-effective: It is a cost-effective solution, enabling businesses to make outbound calls at a lower cost than traditional phone systems. Voice over Internet Protocol (VoIP) technology helps route calls over the Internet rather than traditional phone lines.
Intelligent call routing: The advancement uses intelligent call routing to connect callers with the most appropriate agent based on language, skills, and availability. It also ensures that customers receive personalized service and reduces wait times. 
Analytics and reporting: Twilio Dialer provides detailed analytics and reporting on call volumes, call duration, call outcomes, and other key metrics. And so, it enables businesses to track performance and make data-driven decisions to improve their outbound call campaigns. 
Integration: The solution can integrate with various other systems, including customer relationship management (CRM) software, to provide a seamless customer experience. Thus, enables businesses to streamline outbound call campaigns and improve customer service.
On a concluding note!
Communication is the key to success in every business. For online ventures, you can integrate the Twilio Android app or Twilio mobile dialer as per your requirements. Connect your organization globally with your clientele with such software solutions.
Subscribe to Our Newsletter!
Stay Updated to the Technology Trends for Every Industry Niche.