How to Get Funding for Your Mobile App Startup?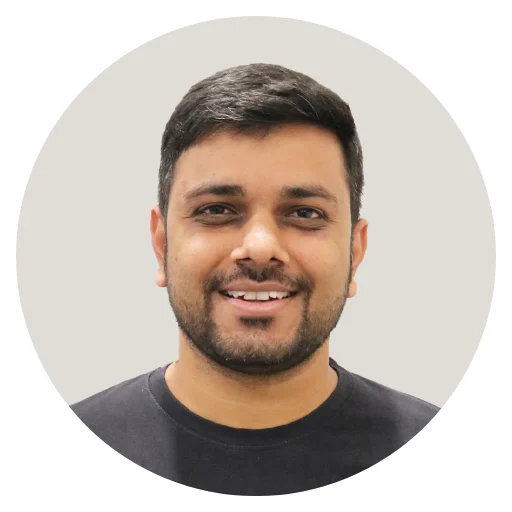 Summary: The app development industry is galloping more than ever. With the ever-growing development needs, there is an upsurge in finding funding for startup app ideas. It has become crucial for startups and enterprises to gather funds to succeed in the digital space. So, here is a guide for gathering app funding investors. Dive into the blog and do get a mental note for the same.
A simple app to develop costs $10,000.
Every day, the bandwagon of tech stacks and frameworks is expanding. And it is even hard to meet the growing customer expectations.
A very opulent answer is Funding your app in the apt way possible. To build qualitative software, a startup must have appropriate funding. One needs to ensure the source's reliability and its pros-cons.
Here is a guide to advise you on the whole process of pitching your investor. Let's dive in and see how your app idea will get potential funding.
Sources to Get Funding for Apps
Where to find mobile app investors? Finding a suitable and interested investor for your app idea is hard. Here are some of the sources where you can get your desired mobile app investor.
1. Bootstrapping
It is the best way to fund an app. You are spending money on yourself. One has the idea of how much I can spend on the app. Bootstrapping is the safest option, as you are not answerable to anyone for the money. And you do not have to give anyone's amount back in time.
If you are short of money, you can always visit your family and friends. The second safest option is to lend money from them till you have something to deliver and show to other money-lenders.
2. Personal & Close Network
Family is again a very secure source of income who will invest in our potential idea. They are always there to support us no matter what we urge for. They are your funding investors for a short period until you have a solid plan for your app.
You can easily make an MVP model with bootstrapping and personal networks. And eventually, pay them back once you get a potential investor for your project.
3. Private/Local Investors
Private investors or local businesses are eyeing mobile app startups in their niche to expand their spectrum. Spot such business owners in your vicinity. Pitch your best to obtain app development grants.
Expert advice: Remember, your idea must fit the investor's business to acquire good funding. You will likely get a grant for your project if he sees the potential of his expansion with you. So, give an idea of the direction he has yet to uncover.
4. App Funding Competition
If you are dead sure to excel in the digital arena with your idea, sign up for an app funding contest. The latest example is Shark Tank, where you can meet the best investors and pitch them directly with your idea.
It narrows down the hustle of reaching out to these big fishes. You will get enough time to prepare, ideate, and organize your whole business before presenting in front of them. Your aim will be clear, and you will also get good feedback from them. Thus, it is the aptest and most genuine way of funding your mobile app.
5. Angel Investors
Angel investors can be anyone. An individual, private investors, family, etc. They are the ones who will ask for shares or convertible bonds on the sum of money you ask for. It also means you will give them some part of your business to control. They may ask for a share between 10% to 25%.
Pitching your idea to mobile app angel investors might be difficult as they are assumed to take significant risks by investing in mobile app firms. Yet, if you can do that and you're okay with giving away equity to a third party, angel investment for an app can help your company grow.
6. Venture Capital Investors
VCs are somewhat similar to angel investors. They also take shares from you but in a huge part. Let's say they will probably ask for 25% to 50% of shares from your business. These businesses are the ones that are already having great expansion and renowned names all over the globe.
Whilst the Angel investors are the ones that provide you with funds in the beginning. VCs come at a very later stage of your app development. These funds will help your business excel in a wider direction and cover other digital genres.
7. Crowdfunding
Crowdfunding is more than just financial support. An app owner gets to advertise their offerings on a crowdfunding website. They can witness a wider audience, including a group of investors. As a result, anyone interested in funding your app can directly propose the amount.
Donation, debt, and equity are kinds of crowdfunding. These lend you a promising sum. It is a very public offering and thus is an ideal option to promote and obtain the desired fund for the app.
8. Bank Loans
Bank loans are the least preferred by startups of all the funding options. The simple explanation is that banks don't care whether your idea succeeds or fails. They just want their money back with a certain interest rate by a certain date. Because of this, a bank loan is not a good choice for a business.
For the most part, the procedure for obtaining a bank loan to finance your mobile app idea is similar to obtaining any other significant loan. It involves a lot of paperwork, numerous interviews, a presentation of your app's potential for funds, etc. Thus, it is not a recommendable source of app funding for you.
How are Startups Funded?
Firstly, why will someone hand over money to you for your app? There is a proper process to attain the desired funding. Each funding round yields a sum of capital for your startup app ideas. Relying on your idea's capacity, your app can get funding for 3 months to a year. Let's discuss the core stages of app funding.
Pre-seed Stage
The app ideator tries to develop the solution with his money. So, here are some ways to get funding for your best app idea.
Look for co-founders interested in investing in an app startup.
Go forward with crowdfunding.
Raise money in your online venture.
Participate in funding contests (e.g. Shark Tank).
Obtain angel investing for early stages.
Seed Stage
The very first step on substantial funding. In this stage, as an app owner, you need to collect money from all the sources possible around you. Right from your savings to friends & family, it can be a great help. It is also possible to attract angel investors, as venture capitalists are interested in startups.
Now, you need to use the money wisely! Allocate the money to hire dedicated developers and specialists. You can also outsource app development to get overseas perks and talent.
You can deploy an MVP version if you distribute the seed funding this way. The Minimum Viable Product app will help you address your audience and potential investors early. Thus, it results in the appropriate money for the future.
Series A
This stage signifies the actual growth of your startup. The venture capitalists show interest in an app idea at this stage. They do believe in investing in a potential app for the future. You only need a good pitch for the investors and get your funding.
Thus, a brighter future is possible if your app idea succeeds here.
Series B
If you have survived Series A, your app is a definite success. Most ideas do not see the light of day during or just before Series B. Still, there are chances of woofing up. So, do not relax if you reach this round of app funding.
Series B funds are usually acquired for growing your online venture. Usually, at this stage, your shares will likely rise in the market, allowing you to sell a few to venture capitalists. As a result, you can easily take over your business control.
Series C and Beyond
It is the ultimate stage, wherein you have already proven the worth of your online business. You can cover all the expenditures daily. There is no requirement for third-party revenue to meet regular costs.
Every funding stage after Series B is done to target business expansion, feature or version upgrades, etc. So, it is like a backup that opens up the door of opportunities in real-time.
After clearing out on stages, let's dive into an approximate sum you will need for your startup idea.
How Much Funding Will You Need for Your App Development?
The amount of money is going to rise with each passing funding stage. It is very important to know your funding requirements. An underfunded app will incur failure, while more funding will help mend the requirements beforehand.
Ask yourself: How many shares can I surrender to angels/capitalists in my app idea? Ensure to be around that number. Your sole goal is to have more shares on your part to get control of your business in your hands.
There's no set amount when it comes to mobile app funding.
Our experienced team at WebMob Technologies has curated a rough estimation. The number will vary according to your idea's complexity and the team you are working with. Here's a rough estimation of funding for mobile app development for both iOS and Android platforms.
| | | |
| --- | --- | --- |
| Funding Stage | Funding Amount | % of shares expected in return |
| Pre-seed | $100,000 | 10–25% (Angels) |
| Seed | $150,000–1,500,000 | 10–25% |
| Series A | < $3,000,000 | 25–50% |
| Series B | < $5,000,000 | ~33% |
| Series C and beyond | > $5,000,000 | ~33% |
Remember that the funding is not only for developing an app. Apart from software development costs, there are many other costs, from marketing to staffing and other versions as per the time.
Now, after getting the overall funding idea, let's get you to how to obtain your desired funding.
Tips to Get Funding for an App Idea
After getting a clear idea of funding options, you must learn to convince people and organizations for money. And how to prepare a solid elevated pitch is discussed in our tips below.
There are strategies made to help you obtain grand for your app development. The investors only have an eye for return on investment (ROI). You only have to convince them that your idea has the potential to deliver their ROI on time.
The uniqueness of the idea: No one is looking for another Uber or Facebook clone app. You need to identify a unique solution for users' pain points. A unique app idea aiming at great tech brains allows getting your app to investors with a USP for funding.
Your idea has demand & is profitable: You must prove your idea's worth & market demand. Spend good time to know what is trending in the app market & stay relevant with the changing times. You must show your software's market viability and income potential to attract investors.
Develop a business plan: Investors will trust someone with experience and a business plan to grow the app. It is very much essential for you to draw a roadmap of your business and present it to them. Thus, it assures growth and an organized workflow for your venture in the coming years.
Work with professionals: A good team of professionals with relevant app development experience is what backs up your idea. Investors need to be assured about your app development team. So if you are not a developer, outsource app development to obtain a better service for your app.
Bonus Tip from Our Experts at WebMob Technologies
A working prototype or a minimum viable product can effectively show your commitment to the project and your ideas' potential. It's even better if your product has moved beyond the MVP stage and generated revenue.
However, if you do not have a prototype, it is crucial to explain to your potential investors the current stage of your product. And your plans for its development with the funding you seek.
Thus, providing investors with as much information as possible about your team, your idea, and yourself is important. Keep your pitch professional and straightforward, and avoid lingering on irrelevant details.
Focus on what matters most to investors. If investors are convinced they'll receive their money back with interest, they'll be more likely to invest in your venture.
Checklist for Early Access of Funds From Mobile App Investors
Gather strong-headed statistics and overall numbers for your startup app idea.
Where are you raising funds? Offshore or sourcing with domestic investors.
Whom are you targeting? Venture capitalists or angels.
Raise your money after checking the calendar. (holiday times are not the best ones)
Thoroughly read your pitch before presenting it in front of the investors.
Get Potential App Funding for Your Project!
Competing for an investor's attention is a constant task that everyone has to attempt for their digital venture to succeed in real-time. But, if we go with full preparation, nothing can stop us from wooing great minds.
A sustainable idea with proper market research and scope will catch an investor's eye. While app development is a one-time process, meeting consumer needs and being in the market with other competitors is a whole new ball game. It would be best to have a great team to drive your plans instantly and an investor to rope in for every idea.
So, if you want to develop a bug-free minimum viable product (MVP), WebMob Technologies is an excellent option. A leading app development company with extensive experience can help you achieve your digital transformation goals. Contact us today to learn more & get a free quote.
FAQs
1. How to get a grant for app development?
There are at least four options available if you want to raise money:
Choose a co-founder who is willing to help you launch the application.
Start a crowdsourcing initiative.
Participate in several contests where startups get financed.
Use websites or social media to raise money.
2. Is it possible to launch an app without funding?
Yes, it is indeed possible. But your app must be an exception to beat every competition in the market. It will gain goodwill share in time with the growing followers.
3. How to gain the attention of investors?
Investors will only fund businesses if they believe the app's concept is original. Entrepreneurs in startups must have creative concepts for their applications before they can pitch them to investors. It would be best if you highlighted the product's USP. Before you present an app idea to investors, follow the steps below.
Discover your audience and niche.
Begin your branding efforts at the beginning.
Create a pitch deck to woo investors.
The MVP is the secret to a winning pitch.
Subscribe to Our Newsletter!
Stay Updated to the Technology Trends for Every Industry Niche.