5 Things To Do Before Choosing The Right Technology Partner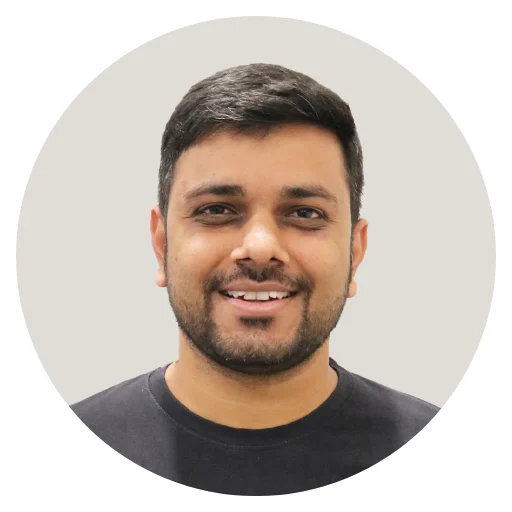 All great business relationships are built on a series of successful outcomes. Naturally, you choose the technology partner based on what they can do for you.
But, how they do it – and the value they add to your business – is what makes sense. Some Expert surveys say that the company or an idea who goes alone will soon be a thing of the past.
The challenges of choosing the right partner, building successful partnerships, and managing the risks inherent in adding a third party to one's technology ecosystem can be imposed. As a result, approaching a tech partner requires careful thought and planning along all stages of the process.
You don't just give your idea to implement any group of people to develop. When you are looking for a Start-up technical partner to develop a complex web or mobile solution, you want the results to meet, and more than that you are expecting more value from the result.
How exactly do you choose the right technology partner?
How do you know the company you choose for your startup has the necessary resources to get your project successfully done, and also maintains and supports you after the launch?
Start with the checklist of aspects that need to be looked at. So let's get into the answers before deciding something.
Here are the 5 Things to do before choosing the right Technology Partner
1. Resources & Technical Expertise:
When we say resources it's everything about the company's resources from the people who work there and the technology they work for.
Knowing about the resources is the first step to choosing your tech partner, you can easily get an idea of the companies' professionals by their portfolio.
Because a well-crafted portfolio can define the professional team of the company. So if you are happy with their portfolio you are started trusting the company already, and if you find the matching portfolio that you are looking for you are about to select your tech partner.
Check What Kind of Specialist Company Can Offer:
Ideally, you get the people to provide full-stack development services like:
Management & IT consulting: Discovery Phase – Exploring possibilities, analyzing the needs of the business and your needs, understanding how they are going to be implemented, Project managers who help you to throw the project and ensure you the end service will be bug-free. Cooperation model, necessary technology stack, as well as the project development process.
Mobile App Development: Development of both cross-platform and native apps.
Web Development: From Custom SaaS Development and CMS/Web Apps. Choosing the right technology for the development process and Domain and hosting to maintenance.
UX/UI Design: From Creativity to Perfection, Following the best UI/UX Practices, human-centered, and beliefs in creating something extraordinary.
DevOps: It increases the organization's ability to deliver applications and services at high velocity The approach allows to save up to 85% of efforts spent on deployment and server maintenance.
Consequently, as soon as you get started, you should get access to your dedicated team of specialists. And that will cover all bases – from developers to managers of the company. This way whatever big idea or plan you have they have the proper resources and team to develop your product from scratch.
2. Focused Industries or Area of Expertise:
Any company that provides full-service development by now should have gotten the level at which they are building the product without doing any compromises, and also guide their partner and consult on how to build and scale a successful business around this particular piece of software. And sometimes the product is better than the people who made it.
Therefore, a good technology partner helps you in choosing the right business model and analyzing the market and your opponent.
So as we, at WebMob Technologies focus on several industries and can be sure that we have enough expertise and experience to be a guide in this sphere:
Before going further, check if your technology partner covers your current branch or startup. It may be possible that some of the projects they have been a part of or some of them have developed from scratch. So it may help you to choose by their expert categories. You can check their reviews from the platforms like Clutch. co. Having a good talk with the company experts will only show you their understanding of different industries, but also how much attention they pay to customer details.
Finding a trustworthy startup partner is not easy at all, and you have to make sure that even if you lack some knowledge of the domains, the team you choose will be ready to fill that gaps at any time and help you to achieve your goal with pride. And most importantly work with a team who is always ready to take on challenges and yes also a team that knows a lot more than you! This might open doors and perspectives in the process of development.
3. Transparency, Trust, & Supervision:
Regardless of your background, expertise, and level, you will expect a smooth, understandable, and well-defined development process from your future technology partner from the very first step. You have to make sure that you and your tech partner are on the same page regarding the requirements and that both understand the same from the starting phase of the project, and also your partner's team is ready to provide all necessary documents and tools access. To do so you can conduct the pre-development phase or Work process of the tech partner:
Agile Approach – Management-Driven – Open Communication – Continuous Delivery – Resource Extension – Maintenance & Support

If a company is not honest with the process of development with both the way you can look around and find another partner. Not only timely and detailed reports contribute to transparency.
A reliable vendor should be able to provide access to numerous project management tools:
Jira: Not many tools, one tool. JIRA Software is built for every member of your software team to plan, track, and release great software.
Slack: Whatever work means for you, slack brings all the pieces and people you need together so you can get things done.
GitLab: GitLab has built-in Continuous Integration and Continuous Deployment to test, build, and deploy your code. You can easily monitor the progress of your tests and build pipelines.
Trello: Trello enables you to organize and prioritize your project in a fun, flexible, and rewarding way, trusted by millions of people all over the world. Experience is a good thing, even learning from every experience is the key to success. Using the tools for project management, you can go back and see the process of the project. And from there you can learn and skip the mistakes for the next projects.
4. Never Compromise on Quality:
Quality, who doesn't want this into the project?
Every good company or team of geeks wants to deliver a top-quality product. To do so the strategies, the flow of the project, and the planning are already defined. And that leads the product to a successful project. Make sure the tech partner you choose, has the QA engineers that can do the quality assurance and provide the end product bug-free and also do the QA at each phase of the software development life-cycle. Check that they have everything covered from testing the business idea to User Acceptance. For more transparency demand a detailed summary of activities and a test plan for your project.

We at WebMob Technologies believe in quality and client satisfaction. So, we have a predefined process to ensure the client that the project delivered from WebMob Technologies has the finest quality.
Here are the steps that we follow for any project we develop:
1. Understanding the idea and Introduction of the Project
2. Requirement Analysis & Outline
3. Project Prototyping and Strategy
4. UI/UX Designing

4.1 Custom Logo Designing
4.2 Web and Mobile Interactive UI/UX Designing

4.3 Interactive Prototype Designing
4.4 Preview Designs in Real-Time using Adobe XD
4.5 Collaborative Design Process

5. Strategy and Project Development Planning
6. System Database Architecture
7. Testing Plans, Designs & Bug Reports
8. Continuous Integration & Continuous Deployment
9. Real-time Data Analytics & Monitoring & Resource Usage and Statistics
These are the steps that we follow for any project we develop. Choosing, WebMob Technologies as your technology partner will assure you of quality, high-end designs, and the perfect value-added project.
5. Maintenance, Support, & Personal Responsibility:
A Good Tech partner will never let you alone in any phase of the product while it's a launch of a project, he makes sure you will get the proper response from the team and you get the support and maintenance of the project. They respect their client's needs and are ready to go the extra mile to deliver the project on time and within budget. They will help you with support and maintenance after launch because it's their project too. When the project is wrapped up on time and deadline successfully, it's not only the reward for the tech company but its great advertising for the team that worked on it.
Make sure the company's motto is not just developing the product for you, but it's a long-term relationship that creates huge business opportunities in the future for both ways. We at WebMob Technologies provide the end to end support to our clients. Since 2010 we have had many clients who are still with us in our journey and we happily give them the support they need for their web and mobile apps. You can read our client's review on Clutch.
These are the 5 points you must consider to choose the right technology partner for your #startup, #business or #agency. Choose what suits the best for your development needs.
Let's have a look at your revolutionary app idea. Partner with us for a seamless software development
We are an offshore web and mobile app development firm. Our developers are well-experienced and fully skilled with the latest coding and tech-stack trends. Make An online brand for your business.
Let's talk
Final Words
We are the leading mobile and web app development company in India and the USA. Doing work with different projects and client's from scratch, as well as providing support and maintenance on different development stages. We deal with every complex task every day and we can proudly say that our experts will never fail to solve any complex problems. We have 9+ years of experience, and a team of 40+ geeks worked with many industries without failing to reach the client's expectations. This is what your future tech partner should be like, too – experienced, dedicated, loyal, and know the business.
Don't give up on your idea or goal to find the perfect technology partner that will be perfect for you, as we always blend ideas with the latest technology and finest quality. We are WebMob Technologies.
Visit our Portfolio to know more about our work experiences.
Subscribe to Our Newsletter!
Stay Updated to the Technology Trends for Every Industry Niche.