Ecommerce Website Development Cost: Factors Influencing the Pricing & Its Features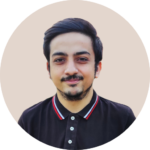 Summary: The cost of an eCommerce website is a burning question of the hour. With the growing popularity of online shopping and revenue-generating potential, more entrepreneurs & startups are clinging to developing sites. This blog guides eCommerce website development and the components affecting it the most. Our experts have also given some great tips to minimize your overall cost of developing online software. Dive into it for blissful information!
eCommerce has become an indispensable part of the global retail framework. With the advent of the internet, the retail landscape has undergone a major transformation. There is a sale of 4.9tr USD worldwide with a futuristic hype of 24.5% in global retail sales by 2025. 
With each passing day, there is an increase in the development of custom eCommerce websites as manufacturers are witnessing a positive shift in their businesses. An online venture saves money on rental sales managers, staff salaries, office rents, etc.
The major advantage of such migration of a store into a digital platform is reaching "n" number of customers without any geographical borders. Now, a brand can deliver its products to customers sitting miles away in a stipulated time frame.
mCommerce gives more power to today's eCommerce businesses- Pramesh Jain, CEO WebMobTech.
Thus, these facts drive the growth and development of the eCommerce industry. Many industrial bigshots are ready to invest their money in such a vast market. However, not all of them can estimate the cost of eCommerce website development.
Online shopping provides incredible convenience. One can buy & sell items any day, any time, resulting in a sales increase. But, this is all an after story for an established venture. The one still looking to build his eCommerce website has to go a long way.
Of course, the path to success is different for every business, but it all starts with managing budgets & overhead costs. In today's scenario, where everything is digital, the major cost of a business is eCommerce website development and app development cost.
Now, what could go wrong with a website cost?
Every answer is obtained on Google or any software development firm.
A simple question, how much does it cost to build an eCommerce website?
No doubt! You will get your answer. But what if you fall into an insufficient price trap for launching your business venture online? One has to search for a reliable, experienced, & straightforward partner.
To become an online Amazon or Walmart, one has to invest money in a righteous time by partnering with a proficient web and mobile development company.
How much does it cost to develop a basic eCommerce website?
There are some basic features that you will get in your telemedicine app. Whether you are planning for small or big software development, these are essential features to be integrated into your eCommerce website.
Module
General Features
Registration
Via email, password
Login using social media
Forgot password
Logout
Main screen
Popular products
Last purchased products
Catalog screen
List of categories
Cart
List of products
Checkout
Profile
Edit profile
Orders
Payment screen
Push notifications
Notifications
Analytics
Google Analytics (or any other)
The overall turnaround time for the project completion is approximately 3 months. This again varies depending on what other tech advancements you plan to integrate into your eCommerce application. The approximate starting cost of such a project is $20,000.
We have given you an approximate timeline & cost as it will change depending on your scope of work and the requirements. These figures will thus give you an idea of a sum to consider while discussing app development with a software company.
Factors Affecting eCommerce Website Development Price
Website builders are attractive and easy-to-build pretty templates. But it lacks a personalized touch to a site which also results in trust issues, SEO optimization, designing, etc. In a custom solution, you can flexibly ideate necessary functionalities, designing, etc., keeping a customer's viewpoint in mind.
1. Custom solution or website-building templates
Templates are never accurate regarding color combination, 3rd party integrations, timely updates, and more. It does not work when it comes to engaging a mass audience. Build your eCommerce store with a custom website development company and get a head start on your competitors.
Custom solutions are costly but give great results compared to other free online templates or website builders. Good guidance and a well-maintained custom eCommerce development will bring your great business prosperity & online goodwill.
2. Intuitive website designing
When it comes to "engaging audiences" online, it is a rat race.
Every brand is planning to become a behemoth in the eCommerce genre. With an intuitive design & navigation-friendly UI/UX, a business can obtain loyal customers.
The design of a website must portray a business's ultimate goal. People should cling to your offerings through various pop-ups, notifications, discounts-offers, zoom-in/zoom-out, etc. The cost for an eCommerce website varies a lot when deciding upon an intuitive design.
Every business has a different purpose for building a site. And so, many requirements to consider while designing an eCommerce platform. Certain questions that you should be clear of when approaching a website development company are:-
Any specific color combination you are looking for?
Is your content placement ready?
Is there any specific content to highlight differently?
How many products are you willing to showcase on your site?
Are you looking for specific animated functionality?
Address your development partners with clarity on such questions. It helps in understanding your viewpoint and requirements. And also gives you a legit budget to design your site.
3. Type of eCommerce site
There are many different types of eCommerce sites. A business has to select one depending on its complexities and requirements. The cost of development varies highly on platform selection.
#1 Single branding sites
These are the most common & easy to develop websites. Big brands like Puma, Nike, and more are famous examples of single sites. They sell only one-brand products.
Such eCommerce store development helps in segregating their niches from other multipurpose websites. Thus, if you are someone with a single product-selling idea, then such development is for you. It will also make a huge difference in the cost of building an eCommerce site with single branding.
#2 Online retailers
Are you someone finding a digital platform for your offline retail market? This website development is for you. Make your online venture to sell the products of other brands & engage millions of people on the portal simultaneously.
Building such an eCommerce platform is costlier as it requires additional work of integrating each product type into the server-side for smooth functioning. The website development cost varies because of the multiple coding and listing of products that must be accurate in creating such a digital solution.
#3 Marketplaces
Amazon, and eBay, are classic examples of online marketplaces. These platforms allow private entrepreneurs and sellers to make sales of their products. They are given full control of their profiles. From pricing to product shuffling, as well as customer communication, all are managed by them.
Such websites are complex to build and require much minute coding knowledge with deployment support. It is costlier than the other two types but is the most profitable in the long run. Thus, when you ask the question "how much does an eCommerce website cost?" entrust an IT professional with hands-on experience in managing and creating such websites.
4. Integration of user-friendly features
A website is known for its great design and easy-to-use features. Your main task is to consider your target audience and list features you want on your website. After ensuring your requirement, approach a custom web development company that will consult you ahead.
The eCommerce developers of a professional firm are well-versed in integrating all kinds of features, the ones that are created from scratch, as well as third-party integrations.
Expert's advice: To create a niche is a challenge. Features can set you & your digital venture apart from the competition. The only thing you need to focus on is an ideating feature-rich website that will fulfill your business goals.
Yes, the cost varies on the following factors:-
How many features are to be integrated?
Are they a mixture of complex and salient ones when it comes to coding?
How much time will a developer devote to integrating or creating these features?
Is there a unique feature to be made specifically for your website?
Many features require maintenance support, and such integration also affects the overall eCommerce store development cost. You will also need some futuristic funds to keep your site updated with the evolving digital world & its needs. Thus, make some bad decisions in your site's favor & drive users to your online platform.
Being in the software development business for over a decade, our experts do get inquiries to integrate these features into their sites:-
Payment gateway integrations (Stripe, PayPal)
Push notifications
View only product gallery
Product recommendations
Rating & reviews of a product
Easy search filters
Intuitive search bars
Check! If you have missed any of these, then do add them. All these are necessary to back a site's engagement ratio with its users. Also, these ensure user-friendly feature approaches that your future competitors seek.
5. Location of your development team
This factor plays a crucial role in the cost of developing an eCommerce site. There are freelancers, offshore development teams, & onshore development teams. All these do vary in providing services followed by respective costs.
Freelancers are the ones with lesser experience and high costs. Onshore development might cost you a rental space, team setup, salary setup, & other miscellaneous expenses. Offshore website development will cost you minimal charges with great experience and after-deployment services.
| | |
| --- | --- |
| Country | Per Hour Cost |
| United States | 100+ |
| Australia | 75+ |
| UK | 100+ |
| Sweden | 75+ |
| India | 20+ |
Outsourcing web development in India is the best option for your project. Such offshore development saves a lot of money and time for your business in which you can execute some great plans.
Many startups and entrepreneurs are moving towards outsourcing their projects. One hires a professional team of experts after checking their company background and taking a developer's interview. In turn, the business gets a ready-made solution in a stipulated time frame with minimum effort. There are some essential NDAs to be signed on both ends, and thus, the development begins smoothly in an agile environment.
There is a vast difference in the salaries of onshore and offshore developers:-
$90-$130 per hour in Europe
$80-$100 per hour in Ukraine
$15- $50 per hour in Asian countries
Want to develop an eCommerce platform? Discuss your idea.
Being a leading custom web development service providing company with a major market presence in the US and India. Our dedicated web developers of WebMob are adhering to developing custom websites as of industry niche with the latest tools and technologies.
Get a free quote
These were all basic cost components that do drive your budget haywire. But there are other important drivers too, which you should be aware of while ideating such platforms.
Additional Cost-Driven Factors in eCommerce Website Development
You will come across these factors in the earlier stages while planning a website development.
Domain name:
A brand's online representation is through its name. You need to get your preferred domain name to create an impression on your targeted audience. Always remember, the first impression is the last, get quality domains ranging from $5 to $10 per year. But if you want a short domain ending with .com, then be ready to spend over $15 per year. You should also know that the domain contracts are renewed for up to 10 years, which allows you to dispose of the name as and when needed.
Hosting:
Hosting plays a major role in any website's online functionality. You host your platform on a vendor's server and grant access to users for business. Another is you find a hosting service that allows hosting a website created from scratch. It is a costly option, but to sustain today's competition without any hindrance, this will pay you off well than the former.
SSL certificate:
An SSL certificate is a digital certificate that permits an encrypted connection and verifies the legitimacy of a website. Secure Sockets Layer (SSL) is a security protocol that establishes a secure connection between a web server and a web browser. The certificate enables a customer's trust in one's online venture and helps build goodwill. The cost of an SSL certificate varies from $6-$150.
Maintenance & Support:
A website needs constant updates and maintenance. You will need technical support that adds to the cost of developing a website. One has to consider the salaries of admins who manage the site, various feature updates, bug elimination, and more.
To maintain your competitive edge, it is important to have technical team support after the deployment of your web app. Support cost varies from $400- $13000 per month- this should be considered in your eCommerce website development cost.
Marketing:
All your efforts are in vain if you don't market your website. Marketing does take a lot of your funding. In this cluttered space, you have to keep aside a sum of money just for marketing. There are different ways to do your online branding:-
#1 Pay-per-click advertising:
Such advertising depends on "clicks." An interested client clicks on the ad, and your money gets deducted in response to the intended clicks. These customers are the ones who are interested in your website. This whole campaign runs on how popular or desirable keywords you are choosing for your ad. It is also known as PPC or contextual advertising.
#2 Search engine optimization (SEO):
SEO will help your website rank on Google. It is all about permeating a site's content with relevant keywords of the search engine. Ensure that you hire an SEO executive who can make your website SEO-friendly by including various meta descriptions, keywords, & overall user-intuitive content. This usually ranges around $250-$2000 per month.
#3 Social media marketing:
As the new trend has settled in, to reach the millennials, one has to create an engaging social media platform for their eCommerce. With mCommerce going hand-in-hand with eCommerce, you will have to take advantage of it by marketing your site on such media. Know the monthly, weekly, or daily ad prices and decide your marketing method on these platforms.
On a Concluding Note!
Many multicomponent factors decide upon an eCommerce website development cost. And with the ever-changing online shopping landscape, one has to evolve with every digital update completely. To keep up with such a pace, a business will need an experienced & alert team of software developers ready to mend every challenge beforehand.
WebMob Technologies is one of the best web & app development companies with over 70+ technical minds who have aced over 400+ projects in multiple genres. We provide our clients with the utmost clarity of budget and futuristic solution updates. Consult us & get a free quote for your online shopping venture.
Ecommerce store development costeCommerce website developmentecommerce website development cost
Subscribe to Our Newsletter!
Stay Updated to the Technology Trends for Every Industry Niche.