Benefits and Features of On-Demand App for the business you need to know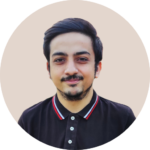 We are living in a world where everyone is busy with their smart devices and trying to find the easiest way to solve their day-to-day needs. We are in the era of technology and every business tries something new to engage with their customers when the path between you and your customer becomes easy your business growth graph will increase like never before.
Every business is unique and finds a solution that is different and always wants to provide the best value to its customers.
On-Demand App for the Business
On-Demand economy and On-Demand Applications are two popular words nowadays. In the current time period when the mobile is the first choice for everyone to find their solution and mobile is the most used device to drive major traffic, the on-demand business model gains swiftly. Be it food delivery, human services, healthcare, courier, retail, or field service-related area, on-demand beauty apps, and most businesses that want to present their services online.
In easy terms, on-demand app development is the process of developing a custom mobile app in any platform like Android and iOS or both, which are used in providing on-demand services or products.
On-Demand apps or production model is the best fit for your (or any) industry. In a current time where everyone is too busy to reach out to you, you as a business have to reach your customer and make their task easy and that's the best thing about the On-Demand business model. And when you are in a world where online presence is the most important factor the On-Demand business model can help you increase your sales. And that's the reason why on-demand app development services are still creating a buzz in the market.
People want everything at the tip of their fingers within a matter of few seconds and thus the on-demand economy is growing big every day.
Industries who can get the best of the on-demand app benefits:
Home Services
Freelancing / On-Demand jobs
Food ordering and delivery / Restaurant
Taxi/Transportation industry
Healthcare/Hospitality
Entertainment industry
You can consider the following types of on-demand apps:
Housekeeping services
Beauty services
Hospitality services
Courier Delivery services
Fuel services
Laundry services
Transportation services
Property renting services
The must-have feature for an on-demand app:
When it's time for developing an On-Demand app for your business the first question is about which features to include. We are the Top Mobile App Development Company and will look into it and offer you the needed features for your app perfectly.
Here are the basic features which you can consider as useful:
Notification:
Notification is used to let your customer know about any limited offers or services offered by you. You can use message notifications to alert your customer and it will also help you as a marketing tool to drive traffic. Notification is a very useful feature for any application.
GPS Tracking:
If your app is providing a service like online order GPS Tracking remains the key feature to track your orders; as it can easily let your customers know about the progress of their placed orders.
Activity List and Wishlist:
When you want your customer to use your application smoothly this feature can help your app. It shows the customer their search results, orders, and other relevant data for quick reference.
Wishlist feature:
When the customer is not ready to make a purchase, or sometimes items that they are looking for are out of stock. So if the customer will find the wishlist feature then they will add the item to their wishlist and once the item is back in stock the user will get notified. This feature can help your customer with the buying process they can directly buy the item from the wishlist when they are ready to make the purchase or when the product is back in stock.
Payment Gateway:
In this era of m-Commerce, mobile payment facility plays a key role. The chances of getting your On-Demand app more acceptable and used will depend on the different payment options you offer in there.
Rating & Review:
The success of the on-demand application greatly depends on the reviews and client testimonials. They will help you improve user experience and app quality.
Booking Cancellation:
There may have situations when the customer will have to cancel the order for some reason. So there should be a facility which allows them to cancel or reschedule the booking as per their comfort.
Benefits of On-Demand App for business
More than 80% of businesses out there are into On-Demand app development for their business, and when it comes to building customized mobile app solutions, everything is justifiable. If you want your app that can be useful for your business you need to choose the right features that are related to your business and also check for the vulnerable areas in the app to take care of them. Such apps can help you increase your business RIO and also add value to your business.
The era of mobile technologies
There are 90% of users spend their time on mobile apps as compared to the mobile web. As per Statista, the number of mobile users is said to increase by 4.68 billion from 2015-2020. This is the time to invest in mobile apps and build a strong business strategy. You can go with the custom features to offer your customers a new way to interact with your business.
If you are in a business like healthcare, entertainment, or transportation On-Demand apps are the best choice for your investment in the business.
Digitization of all interaction
In the past, we have physical proof to interact with our customers but this is the era of technology and you don't need physical proof of interaction like receipts and labels. You will have all the proof with all the information and it's safe and secure, you can access it anytime anywhere.
Scalability & Security
You can easily scale as per your consumer demands. Like for example, the online payment method will help the restaurant owner to serve their customer on time and without any long queue hurdles through secure payment and improved scalability.
Consumer and their demand need to change. On-Demand, apps are in demand because its easily scalable as per consumer demands. Unlike traditional business models with a complex network of hardware and software inputs, On Demand applications can adapt to changing market conditions, access new products and services, and gain a competitive advantage.
Efficiency
When you have an experience team or company for your job you will be able to achieve the desired ROI for your business. This will be based on the project management process, user-friendliness, and usability of custom-built features.
Also when you are investing in the complete business application it will be more focused on increasing productivity and decreasing the issues faced by employees.
On-Demand apps can help a business to go to the next level.
Open the door for newer opportunities
Opportunities in business are very important and when you have an app that allows you to grow your business then what else do you need?
When you are giving value to your customer then it's obvious that you have their information in return like address, phone numbers, email, interests, preferences, and whatever you wish to know. When you have all this information you can do many things:
You have data already use that for analysis and based on that you can improve business practices – Offer your audience or invite them for your upcoming sales or services – You can use the emails by doing email marketing to market your products – Keep your customers engaged with a personalized touch – Offer personalized support to your customer and connect with them directly – Build 'business-customer' relationship and improve your business branding – Boost your conversion rates
Long-term is affordable
Affordable is not free or cheap. Because 'free' or 'cheap' things are too costly in the long term. If you offer the service like numerous competitors or if you are picking up a generic solution as others do then what's the point in coming to your only?
But, when you know your customer's expectations and you are providing value to your customer with convenience, you will achieve good enough ROI making the cost of application negligible. So hire dedicated mobile app developer and get started building your business.
Additionally, the freedom of integration with your business-specific products, easy maintenance, tailor-made design and features, dynamicity to let you grow, streamlined processes, and whatever else you'd wished for is there in custom mobile applications. For your users, it will offer a perfect user experience, features that are unique, an interface through which they can scroll for life, usability, and a lot more.
Popular On-Demand Apps
Uber
Lyft
Grab
Instacart
VistaJet
OlaCabs
DoorDash
Postmates
CAOCAO
Cabify
Swiggy
Taxify
Netflix
Have an on-demand app idea? Share it with us.
We build white-labeled on-demand apps that optimize and expand your business horizons. Our team of developers has years of experience in developing Uber-like apps.
Develop your software now
Wrapping up
If you are still confused about the on-demand app development services and concept of the business model and also what value it adds to your industry specifically? Talk to our expert and get a free consultation call. visit our portfolio page to know about the projects.
On-Demand apps are focused on offering effective and efficient services to consumers directly. The ease of availability to choose services within a few clicks is what makes it a convenient choice for consumers. Looking at the current market scenario, it can be said that this service is going to stay here for a long time and we may even witness it getting into newer industries.
If you want to provide efficient and effective services to your consumer directly On-Demand apps are the best option for you. The consumer chooses on-demand services because on-demand apps solve their problems with a few clicks. The on-demand market will stay here for a long time.
Hire our dedicated team to help you with your innovative idea.
Read our case study on On-Demand Courier Delivery Apps like Uber.
Subscribe to Our Newsletter!
Stay Updated to the Technology Trends for Every Industry Niche.