2018 of WebMobTech : Tour De Force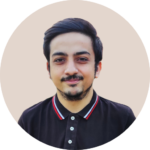 What a year!
2018 wasn't just a year it was an era of change for WebMob Technologies and WebMobTechians.
Exploration
Excitement
Happiness
Hard Work
Failure
Patience
Achievement
Launch
Success
Parties / Celebration
We stepped into 2018 with a goal and we not only worked for it but we NAILED IT.
25 Geeks worked to their extreme to pull off 25+ unique ideas in B2B and B2C segments which earned us the crown of "Top B2B App Developers in India".
A roller coaster ride to the new office rather I would say "OUR DREAM OFFICE!"
We worked hard but never missed a chance for partying. Our Event Managers organized 25 Birthday Parties, 10 Project Parties, and 12 Events, HELL YEAH!
A lot of cool things happened at WebMob Technologies in 2018 and a lot of things are going to happen in 2019. So, let's discuss Us!
We reasonably achieved good things in 2017 but we were always 'UNSATISFIED' with all of those achievements so, in 2018 we widened our horizons and extended our expertise.
We not only explored new technologies and business domains but also served clients in 8 different time zones.
Technologies we started and mastered it:
IoT
Blockchain
Machine Learning
Node.js
Vue.js
React.js
React Native
Business Domains we worked in 2018:
Our team got more health-conscious working with 5 Healthcare Apps.
PM's defined a better hierarchy after working with MLM.
Developers got to know some hacking tips while working with On-demand Video Streaming App but NETFLIX is very secure and they couldn't get a free subscription to watch Narcos Mexico!
We are opening our own NBFC after working with Loan Management SAAS Product haha!
We have some in-house pathologists after launching a Pathology Test App.
People have got serious travel plans to London for using our Tinder-like app to date lawyers in London.
We've already canceled our Paper Business Card order because we are using our proudly developed Digital Business Card App.
WebMobTech 3.0 Working Space
Well.
That took rather longer than expected but it turned out to be as expected.
404: NO COMPLAINTS FOUND!
We ran out of space to accommodate our employees and we had to buy 3 times bigger space than we were renting!
Believe me, it was a tedious search to find a space that accomplished all of our weird requirements like no pillars in the middle, 14 ft ceiling height for the mezzanine, natural light, etc.
Alas, we found a space and a perfect architect to bring all of Pramesh's and Darshini's ideas to Reality.
Now, our Dream Office has,
60 workstations space, 2 conferences, 3 cabins, Glass White Board, No Cubicles, 30 ppl Lunch Space, Recreational space and some more.
Basically, an office with an open culture that is a few of a kind, especially among private offices, can improve a programmer's productivity and enhance the designer's creativity.
A glimpse of Apps we delivered throughout the year 2018:
These apps taught us a lot and made us feel like "We can break a rock with our toe"!
Our clients were so happy to see the end product coming out and we earned ourselves some words that kept us motivated throughout!
"What has stood out to me the most… with WebMob Technologies, is the skill level of their developers."

"WebMob Technologies was truly a collaborative partner throughout the process."

"Five years' worth of continual work speaks volumes for our working relationship with WebMob."

"WebMob Technologies is very good at finding out how various functionalities can be accomplished."

"They worked hard to keep to deadlines and always found solutions when needed."
After Tech in Asia, we continued our business trips to Gitex and Vibrant Summit. We look forward to a few more trips in 2019 to learn new things and grab the opportunities that come our way.
What are we aiming for in 2019?
14 new WebMobTechians
4 project launches in January 2019
Explore more corners of the world
We thrive to excel in our routine work
Challenge ourselves to explore and excel in the latest technologies
Satisfy a few more clients because Happy clients = Happy Us
Some extraordinary designs
Events and parties on a larger scale
Contributing to community
Thousands of lines of code and 'N' cups of chai
We will have more to say about our success in 2020 because "Our vision is set and our BEAST MODE is ON".
Hasta la Vista 2018, Hello 2019!
We are a company of tech geeks always ready for new challenges and innovations. Discuss your idea with us and become a renowned digital entrepreneur.
We are a team of experienced developers, designers, and managers to offer enterprise mobility solutions. Our constant communication, transparency, and agile methodologies ensure the success of app development.
Get a quote
Subscribe to Our Newsletter!
Stay Updated to the Technology Trends for Every Industry Niche.