WebMob Technologies Featured as Global Leading B2B Firm by Clutch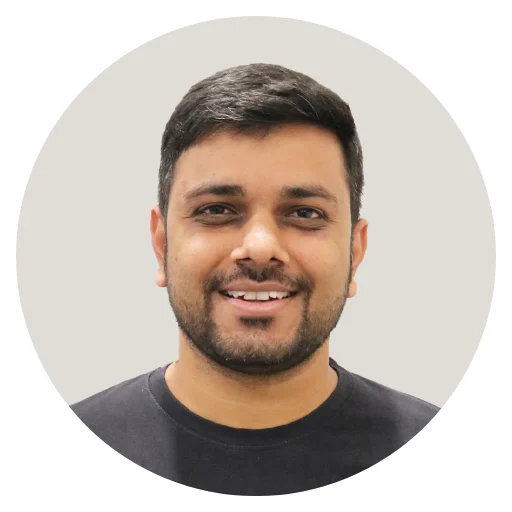 As the year is coming to an end, our team is walking into 2019 with a big win! Recently, our work as a development company has yet again gained the attention of Clutch, a third-party ratings and review platform. Clutch has ranked WebMob Technologies among the Top 50 App Developers in India out of 2000! Clutch consists of a team of analysts who review B2B service providers in different industries and create shortlists to help companies find ideal partner firms. To guarantee accurate ratings, these analysts contact these companies' former clients directly and use their feedback to rank them on their ability to deliver.
In their most selective listing yet, WebMob Technologies was highlighted as a Clutch 1000 Global Leader. This list features the top B2B firms across Clutch's entire website. We emerged from a pool of well over 50,000 agencies from around the world to make this listing, and this is a testament to our commitment to consistently delivering strong digital solutions for our clients.
We are Selected as top B2B Companies
The reason why our firm has maintained such positive reviews with the companies we work with is because of our client-first mentality when we take on new partners. See what our clients say about us.
"Their team is trustworthy and dependable."
"We were fully satisfied with the overall experience."
"What has stood out to me the most… with WebMob Technologies, is the skill level of their developers."
"The team handled uncharted territory without frustration and they surpassed our expectations."
We understand the competitive nature of the online marketplace, and our team works directly with our clients to support their online position. Whether we are creating a mobile app or updating a website, we help businesses to increase their online traffic as well as boost customer retention and overall sales.
WebMob is a company that bases its performance on our ability to support our clients and meets their goals, and having our company featured by Clutch on multiple fronts tells us that we are on the right path. As a relatively young company having been founded in 2010, we are proud of our ability to be among the best developers from around the world and be able to make an impact on the sectors like on-demand, healthcare, fintech, entertainment, social media, etc with our web and mobile app development services. This accomplishment serves as a great milestone for our company and is encouraging for us to move forward as we continue to help our clients grow and outdo their competition. As we continue to build positive relationships with our clients and build our expertise, who knows what we achieve next year?
Contact us with your Web and Mobile App requirements now!
Let's have a look at your revolutionary app idea. Partner with us for a seamless software development
We are an offshore web and mobile app development firm. Our developers are well-experienced and fully skilled with the latest coding and tech-stack trends. Make An online brand for your business.
Let's talk
Subscribe to Our Newsletter!
Stay Updated to the Technology Trends for Every Industry Niche.