How Cloud Computing In Healthcare Is Eliminating the Traditional System's Loopholes?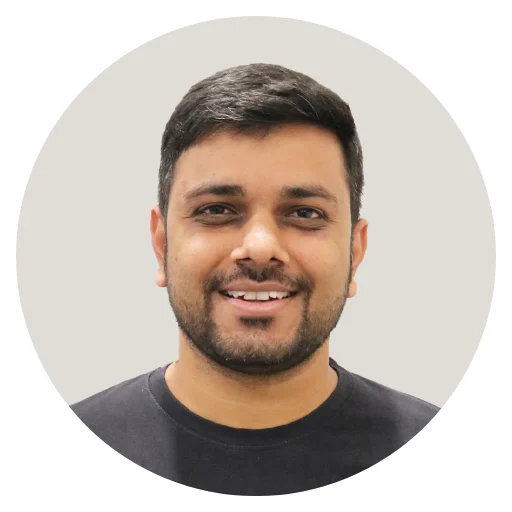 Summary: Healthcare industry is expanding rapidly with the digital revolution. Cloud computing in the healthcare sector is widely used to streamline the overall working process of the organization. From database accessibility to creating and retaining lab notes, every small thing is stored efficiently by cloud-based technology. If you are a healthcare professional looking for technological advancement for a faster, better, and profit-generating business, consider this cloud service as your winning move.
The healthcare industry is in the middle of digital transformation. The idea of leveraging technology with health is to bring down the lack of access and cost of healthcare. As the fastest-growing industry, the rise in demand and supply of software solutions has brought innovative technology to its doorsteps.
One of the digital advancements in the healthcare sector is cloud computing which is seeing an upswing in its deployment. Professionals are getting a hold of this technology as it is the most reliable and secure solution for maintaining every possible record. It is said that the next wave of digital development is cloud computing. We are not saying this for the sake of it.
We have proven facts and figures too.
After having a look at these amazing cloud computing statistics, you might be interested in developing one for your health institute. Before we get into which loopholes it will eliminate, let's just have a look at cloud computing definitions and services.
What is Cloud Computing?
Cloud computing is a "no-brainer." It is an on-demand computing solution with "n" number of cloud-based data centers available to many users at a time. Such data is stored over multiple locations from central servers. This technology helps access data from anywhere in the world.
Traditionally, one had to be on a computer or server to access information. And had to maintain heaps of folders on the desktop with information. But with cloud-based software, people can access their data through the internet. Popular cloud computing service examples are Dropbox, Facebook, and Gmail. These cloud storage providers have provided unlimited storage of information, images, and videos to users worldwide.
How Cloud Computing Helps the Healthcare Industry?
Cloud computing in healthcare reduces overall operating costs and provides better personal care to patients. From nurses to administrators, everyone can share quick information from anywhere. Such data sharing increases convenience and boosts the efficiency of the organization.
The major benefits of cloud computing are as follows:-
The patient's records are updated in seconds through remote conferencing.
Enormous storage that allows radiology images and genomic data offloading.
Improves analysis and monitoring of the data on diagnosis, treatment, cost, and performance
Ability to share EHR conveniently among authorized physicians, hospitals, and other care institutes
Uncertainty and unorganized data are maintained conveniently without any issues.
Types of Cloud Computing Services
1. Infrastructure as Service (IaaS)
This is a very common cloud computing service that removes the need for hardware in the office. It is an ideal choice for small and medium-sized organizations that are looking for virtual servers, networks, and data storage drives. The IT solution is cost-effective and supports business growth. It is available as public, hybrid, or private infrastructure and thus, is outsourced as a pay-for-use service.
2. Platform as a Service (PaaS)
The PaaS service is very much flexible to create robust web applications. It also provides facilities to deploy infrastructure and software frameworks. The PaaS solutions provide an ideal business environment for multiple developers to work on a single project. It is a tech-savvy advancement that leverages existing data sources such as a CRM tool.
3. Software as a Service (SaaS)
SaaS is an apt choice for short-term projects. It is a valuable tool for CRM and varied web or mobile access applications. The technology allows the deployment of software over the internet to various businesses that come under a pay-per-use model. It is managed from a central location, so it does not require maintenance.
At WebMob Technologies, we build web and mobile-based applications in almost every genre. We create new opportunities for businesses by implementing trending technologies in their software solutions. Over the years we have gathered experience working in this ever-changing digital world. Our developers have well-versed industry-specific knowledge which helps in building customized solutions. If you are a healthcare institute about to make a technological change to your traditional system, might as well consult us.
Now, without doing a further due let's get into the crux of this blog. Many loopholes were eliminated by amalgamating cloud computing in healthcare. Herein we have mentioned some of them that healthcare institutes should consider making a seamless software development.
Discuss your cloud computing software idea with our experts Get a quote
6 Pain Points Eliminated by the Cloud Computing Solutions in Healthcare Industry
#1 Ensures Security
The cloud servers ensure the security of health providers. Cloud computing not only allows its users to access data remotely but also lets them create an automatic backup. Such a facility reduces the downtime of the health staff in case of a data breach. Earlier, the database was prepared manually on computers that were accessed in one place. And if there is a power cut-off or system failure, the organization has to face loss of data.
Cloud providers have enabled the service of security, risk management, as well as monitoring services to protect databases. Thus, this avoids susceptible online activity or unauthorized access and data breaches.
#2 Increased Usage Capability
The in-house data storage is quite a headache for the hospital staff. There are case files to update, patient records to be tracked, staff records to be maintained, and many other small tasks. Cloud-based systems provide convenience to log in from any site using web servers. It is easily interoperable and shares data in no time with other authorities. The users get auto-updated data along with no maintenance problems with the software. Thus, earlier such database usability was not possible, and updating one was a time-consuming and expensive process.
#3 Speed and Data Accuracy
Hospital systems need to be accurate and fast when it comes to data management. But as the data increases, there is a gradual decrease in the systems. This happens because the traditional system is not able to process massive databases at a time.
Through cloud computing, one can consistently process data at high speed without any downtime. It results in no data loss and maintains accuracy for the healthcare institute. Cloud service stores all the data by eliminating the extra cost of maintaining physical servers. The user has centralized access to digital health records and provides swift access to medical records and patients' quick diagnoses.
#4 Artificial Intelligence and Machine Learning
When it comes to technological advancement in the healthcare sector. There is endless integration possible. But, with the advent of these two tech-savvy developments, the health industry has it all. While hospitals are still fighting the complexities of databases, cloud computing supports the transitions of AI into healthcare operations. It helps streamline every small functionality and task which has to be carried out by any staff member. AI helps the healthcare industry in varied ways:-
It helps identify, diagnose, and treat medical emergencies like cancer
Robotic process automation is possible along with cloud-based servers for accurate and timely information
Natural language processing helps in maintaining unstructured data and preparing reports to transcribe patient interaction. This results in conversational AI
Deep learning is used for speech recognition to avoid unauthorized access
There are many such technical revolutions possible for healthcare institutes. When it comes to integrating such powerful developments. There is no stop, once you step into the digital space aiming for success with such strong innovations. Thus, it is all managed with just a fingertip by all the professionals and other hospital staff.
#5 Supply Chain Maintenance
Medical equipment, medications, and pills come with a high volume of data management. The preservation of such things needs to be precisely done by filling in every minute detail, especially the date on which it arrived. It consists of the expiry date, supplier details, etc. Instead of manually adding these details, through cloud services entire data can be stored and retrieved. It also updates users with medication expiry and immediate refill of a respective dose.
#6 Medical Research and Development
Healthcare professionals invest a lot of time in research to improve their practice. The cloud service allows the collection of such information about surgeries and treatment. The technology segregates information to make research and analysis easy. This results in case studies and a thesis for future reference to other doctors.
Let's grow together, partner with us.
Let us know about your requirements and provide the following details. We will get back to you with an idea for brilliant software.
Get a quote
Innovate for Your Healthcare Organization
The healthcare industry is no exception. When it comes to digital transformation and innovation. There is a vast amount of potential for cloud computing in the healthcare industry with its qualitative data storage facilities. Amid the COVID-19 pandemic, the economies are struggling to meet the sheer scale of healthcare needs.
However, channelizing such cloud-operated services ensures tangible progress useful in the quality and affordability of overall healthcare services. Witness the change for yourself by creating a seamless cloud computing software solution. Discuss your requirements with our experts, and we will get back to you with an apt technical solution. Keep innovating and adapting to the digital era!
cloud computing healthcarecloud computing in healthcarecloud in healthcarehealthcare cloud computing
Subscribe to Our Newsletter!
Stay Updated to the Technology Trends for Every Industry Niche.