Low Code No Code V/S Custom Code: Difference Between App Development Platforms?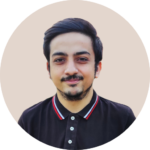 Summary: In this blog, our app developers have narrowed down the difference between no code low code, and custom code app development for your digital venture.
Introduction
The world is all about digitization! Nowadays all sizes of businesses are launching their applications to grow and expand their reach online. As we know, developing a digital venture in the form of web and mobile applications is a very difficult task. You have to brainstorm many things at a time. One of the major approaches to making a decision is, which coding method to opt for. Low code, No code, Custom code?
A lot of confusion, right!? Dive into the blog and know the best app development platform for your software.
The Future of Coding
These platforms are opposite from each other. Low code/no code is an approach to developing applications without coding expertise. Whilst, the traditional approach i.e. custom coding, consists of a tech-brainy who runs the software development ship effortlessly with his expertise & experience.
Let's explore, both these tactics, including their features, functionalities, & key differences. This will definitely help you in the decision-making process.
Traditional/Custom Code Development
Traditional coding or custom coding is where you need to write an entire code for creating a mobile application, web application, or web design. It specifies working with the entire development team, who, right from the code programming to developing a prototype, collaborate with clients for specific requirements. Every feature, functionality, or design is developed with intricate coding and securely encrypted to avoid any online mishap.
Custom application development is an important development method, these projects are often complex but are easy to maintain as they are qualitative with human expertise. The project deployment takes time as it is a manual coding approach, but the finished product is worth waiting for. Major problems that you might face in this approach are:-
Testing challenges
Various infrastructure delays
Success depends on individual development expertise
Moreover, it also requires continuous maintenance from the developer i.e. post-deployment service, to keep it secure and updated.
Low Code/ No Code Development
Low code No Code is a boon given by developers to the world of coding. It is software used to develop applications, without writing code. This development approach is a great solution with multiple advantages consisting including speed and affordability. Such a platform offers the following features:-
Drag and drop modules
Spreadsheet imports
Picklist selection boxes
Low code has a different approach than custom code development. It is fairly useful for nontechnical developers, who do not have coding skills. It has good design visual interfaces that help non-developers to build the software with no code at all.
Low Code No Code Development V/S Custom Code Development
Cost of Development
The cost of custom coding is comparatively high than low code no code. But, it is worth spending each penny. This coding approach is performed under the supervision of an experienced mind. Thus, it is costly, as it depends on hourly charges and the expertise of a company or dedicated developer. Automated software coding cannot solve complex coding problems or alter certain functionalities according to user requirements. So, the quoted price given by an IT company is justified by the set of services provided by them than a no-code tactic.
An individual can understand the user experience and in-app navigation due to personal experiences. Software automated can customize coding but can never understand in person about human hardships of using an application
Development Functionality
A customization app is an ideal way for app development as it helps integrate intricate functionality. An app needs hosting services that can only be done by professional developers and programmers. If you think you need high-end functionality, you need to hire an expert developer team.
The software cannot alter complex development problems, so if you are planning to create an app with fewer specifications and features then you should look out for a no-code app. It is a very budget-friendly way to create an app. You need to play with the drag-and-drop feature, thus, it does not provide any customization option.
Want to develop a custom app development? Discuss your idea.
We believe in delivering perfect software solutions. From technical aspects to affordable costing, the team provides the best project. 
Request a Proposal
Skill Requirement
Custom development applications require a variety of tools, skillsets, and multi-functionality knowledge which generally helps developers to build a high-complexity application. To make an app successfully run, developers need to have sophisticated technical skills.
On the other hand, the low code no code approach is limited in terms of tools and capabilities. Such a platform usually comes with a modest collection of tools that can assist you in quickly developing a variety of apps. It is significantly easier for non-technical minds who do not have a strong understanding of the tech world but still are willing to develop an app themselves.
Expert Note: If you want your application to be a digital success, no code is not a "success mantra." One needs a dedicated app developer or a team of developers that provides a set of proficient services. For proper clarity and estimation of the project, a conversation with a wise mind is preferred more, than automated coding.
App Quality
While creating an app from no code you do not need to worry about app quality as it works smoothly and does not create any bugs and it is trouble-free. The no-code application which you make is a pre-built template. There are no testing phases. It is deployed immediately after the app is made.
While making an app through custom development it does create human errors(which is natural). But, they are resolved in real-time with testing processes. A professional quality assurance tester cross-checks every functionality beforehand.
App Maintenance
Maintenance plays a major challenge with custom coding as it needs to be updated or revised when necessary. For that, you require a specialized in-house developer. Low code platforms, regularly manage updates, as it facilitates automation. The maintenance comes under the platform itself because the hosting company manages all storage, file, foundation, and upgrades.
Right and Security
One of the most apparent advantages of the conventional software development technique is that you have total control over every part of the system you're building. You don't have to rely on third-party solutions as much with bespoke coding. Even if you use third-party frameworks or libraries, the end result is your creation that you may patent and sell as a private solution.
Although low-code solutions allow less freedom, you may still construct completely working applications using the provided technology and preset modules. The completed product's source code is retrieved and transferred to another hosting or platform easily depending on the supplier.
Conclusion
When it comes to developing applications, experienced developers collaborate no code low code with their traditional coding tactics. Both approaches have a great future and wide scope ahead in the digital world if used together. Individually, custom coding has wider scope if wiser developers know how to tackle and mold their software interface. On the other hand, no code will need new features to lure non-techies towards their platform to develop an app quickly. Hope you got your clarity of the software development lifecycle! Make your move now!
custom codecustom code developmentlow codeNo codeno code low code
Subscribe to Our Newsletter!
Stay Updated to the Technology Trends for Every Industry Niche.