Web Development Trends in 2022 a Full Stack Developer Should Consider for a Digital Venture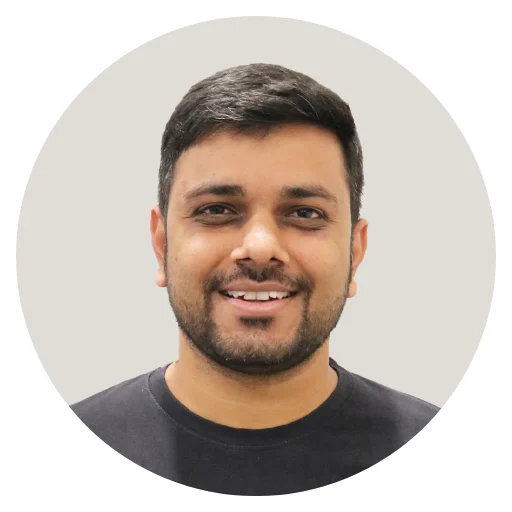 Summary: With digital innovations, there are many trends that mankind has adapted to. The most promising and ever-growing trend in the digital world is web design and development. The web design services are on an increase of $40.8bn in the US market as of 2021. Such great statistics ensure the many coming web trends which can give a head start to budding startups and entrepreneurs. Let's dive into some of the web development trends in 2022 which our team of experts has narrowed down for you decision-makers.
To remain ahead of the competition in this ever-evolving digital world, it is essential to embrace these modern web trends. The increasing market, consumer engagement, and online needs are the pioneer of these emerging & intuitive advancements.
Many of these trends are already found on the internet, but they are anticipated to grow and become popular in the future years. Let's have a look at what we've got.
7 Guaranteed Web Trends for Full Stack Web Development to Grow Online
1. Progressive Web Apps
Progressive Web Apps are considered to have been an influence on web app development. Its no-loading time and offline mode are appealing in engaging the user experience. Starbucks, Uber, Pinterest, and Twitter, are renowned firms using web advancement to avail and maximize their online traffic.
Native applications are a much longer process in development than the PWAs. If you are considering revamping your website then optimize it with this trend in web design. PWA development will also give a good mobile experience to your target audience.
A popular example of PWA is HouzQuest – a real estate app like Zillow. It is a property listing application wherein a user can save properties, schedule tours, and talk with real estate agents. The real estate application is a seamless amalgamation of PWA trends.
Another major benefit of such development is, it reduces the cost and provides seamless maintenance through the respective developers. Javascript, React, and Angular, are some of the technologies that will be used to write PWAs in the coming future.
Being a Progressive Web App development services provider we are confident that this hybrid web transformation will help many businesses to grow online. We do provide quick turnaround time and higher ROI app development to drive your goals in the digital world.
2. AI ChatBots
From its very emergence, AI technology has always helped one to understand the behavior of an online user. Shortly, this advancement will leverage web development by amalgamating ML, natural language processing, and other information retrieval technologies. It improves customer experience by collecting accurate data, asking frequent questions, and solving real-time issues.
AI chatbots are extensively used by Facebook Messenger, Skype, and WhatsApp. It provides a great digital experience and a loyal customer base in a short period. According to our full-stack developers, the technological advancement is all set to assist companies in performing faster operations using voice or text chats.
Looking at these above predictions, you surely are lured into the AI chatbot integration. Who will not get fascinated by such an idea? As everyone is seeking personalization & automation, the future of web development has endless possibilities. Businesses can provide their customer base with the most relevant AI-powered engagement and can retain them for a longer period.
3. Accelerated Mobile Pages
This web trend was made to load a website instantly and work smoothly across other mobile devices. As a new web development technique, AMP pages have the potential to boost the visibility of a website and contribute to higher SERP rankings. This feature was particularly useful for news portals, lightweight website versions, and catalog sites.
The meaning of AMP has changed in recent years. The ranking algorithms have also been tweaked to take into account additional factors when displaying search results. Many more emerging web-building technologies in 2022 can significantly improve site performance.
4. Optimized Voice Search
Digital voice assistance is gaining immense popularity. Such interfaces help in easy communication, and affordable means of reaching out to mass audiences. They are already used in smartphones to do the bare minimum work with just a voice command. IoT and voice optimization has a long way to go for a digitally sane user experience.
The forecast suggests that by 2024, digital voice assistance will reach 8.4 billion units. Smart virtual assistance has become a key component to connect with their tech-savvy consumers. So, you can also try to integrate this web development trend into your digital venture.
Want to develop a responsive website for your business? Discuss the idea with us.
WebMobTech has been around the IT world for over a decade, and the team well adapts to new technologies and trends.
Get a free quote
5. Motion UI
With the help of web development and new trends, any product can be as appealing and engaging as possible. The Motion UI Sass package is a terrific approach to entice customers with appealing animations and CSS transitions that developers can customize to their liking. It may be used with any JavaScript framework, making it ideal for a variety of scenarios. Advertising banners and videos are easily made into motion designs for a navigation app.
Today consumers expect interactive experiences with responsive applications. Using motion graphics, one can easily show functionality by sliding an element, spinning, bouncing, as well as using other transitions. Thus, it provides an immersive user experience for your digital venture.
6. Dark Mode
Dark and low-light websites have gained immense popularity among millennials. It facilitates a user with low-light conditions, less blue light, as well as less energy consumption. This model is highly recommended in web trends because of its ability to minimize eye strain and dryness. Gmail, Twitter, and Slack are among the famous giants to implement dark mode into their digital ventures.
Among all of these famous examples, the one which is ranking on every chart is Spotify.
This music streaming application redesigned its platform. They wanted to give users a cinematic experience and give their eyes less strain by browsing in-app. Thus, they were able to achieve a good engagement ratio after revamping the music application.
7. One-pager Websites
This web development trend is considered to be the most significant one. The businesses that do have a specific product or service to show, must develop such a website. SPAs have the major advantage of fast loading and content updating. They are widely adopted by the development community. Some people do argue with a single-page website, but it is highly recommended to highlight one particular product provided by the firm.
When you have to convey only one dedicated message for a singular product or service, such one-pagers help in your online business growth. It's all about achieving your end goals, and based on that you need to choose the right design strategy for the digital venture.
Conclusion
To create a competitive website or app, you need to keep your web tools up to date and learn about current web development trends. These were some of the major trends that are tremendously promising for future digital expansion. Ecommerce app development companies can seamlessly help you deploy a web solution with the requirements.
An IT counsel with demonstrated competence and technical background can help you brainstorm one of these ideas for a successful web development deployment. We can indeed help you construct and maintain a web solution that follows the current development trends with agile methodologies. Get a free quote for your app idea now.
Web developmentWeb development trendsWeb Development trends 2022Web trends
Subscribe to Our Newsletter!
Stay Updated to the Technology Trends for Every Industry Niche.