Blockchain in Healthcare: 5 Used Cases Blockchain Healthcare Revolutionizes Digital Health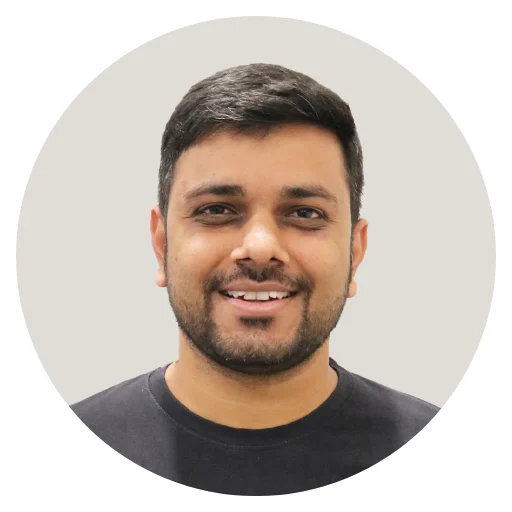 Summary: mHealth applications have seen an upsurge amid the COVID-19 pandemic. The projected size of the mHealth market worldwide is forecasted to increase to around 247 billion dollars by 2025. The constant adaption of digital health apps with new technologies like blockchain, AI, VR, ML, and more have made them accessible & accurate for people. The major concern of every healthcare application is the security of the database and seamless accessibility of the same between multiple parties. Blockchain is said to be the most powerful technology that allows the privacy & security of medical data to be paramount. Let's have a look at some of the benefits of blockchain in healthcare and its importance across fragmented health systems.
Introduction to Blockchain and Digital Health
Blockchain allows trusted transactions between two parties in healthcare. It can consist of everything from tracking and tracing medicines to managed contracts and the patient experience. The technology helps make it easier to share data securely, with patient consent.
Mobile health apps have made it possible for every patient and doctor to communicate with each other easily. From assisting to remote consultation everything is managed, a fingertip away.
Now, let's dive deep into the opportunities that blockchain imparts to the health industry. And if you are someone looking for app ideas for healthcare, they also should consider blockchain and healthcare integration.
What is Blockchain and How can it Provide Opportunities for Healthcare?
A blockchain-powered medical app or health app unlocks the true value of care. The integration of blockchain helps in maintaining electronic medical records and improving efficiencies and supporting health outcomes for patients.
What is Blockchain?
Blockchain is a distributed system for recording and maintaining transaction data. It manages peer-to-peer transactions that are created from connected transaction blocks and kept in a digital ledger.
Blockchain uses well-established cryptographic techniques to allow each network participant to communicate (e.g., store, exchange, and view information) without the need for prior trust. Transaction recorded is maintained and dispersed among all network participants.
It has a secured network infrastructure
Authentication of all participants
Access electronic health information & other requirements
However, the current technologies lack in providing security, privacy, and full ecosystem interoperability. Thus, blockchain in healthcare is here to shape the industry in real time.
What does Blockchain do the Best for the Healthcare Industry?
Tracking: Information is recorded in its most authentic and secure way whereby no party has power over the data.
Data accessibility: It helps in the easy transfer of data between multiple parties.
Transactions: Enables real-time payments & transactions.
Authentication of data: Verification and authentication of data are at the crux of the technology.
Settlements: All the services revenues are settled well and every movement is recorded.
Blockchain solutions majorly provide security, cost efficiency, traceability, confidentiality, and a neutral & equal system of sharing data. Given the huge challenge of the healthcare system in the 21st century, there are "n" numbers of medical records and tracking prescription drugs for the supply chain management.
Ready to integrate blockchain solutions for your software?
We have a proficient team of blockchain developers for you. They will provide you with an apt software solution customized to your business needs.
Discuss your idea
5 Revolutionary Used Cases of Blockchain in the Healthcare Industry
#1 Supply Chain Management
Using the blockchain-based application, one can ensure medical goods' authenticity by tracking items from the manufacturing point and at each stage. This is a major priority for the health industry, patients who have to take medications with remote health monitoring are easy to track. The blockchain protocol enables companies to provide prescribed drugs with a proper supply chain. The authenticity of medicines, expiry dates, and other information are thoroughly verified.
For health software solutions, a blockchain paired with AI technology provides online clientele with the utmost confidence and compliance. The companies can easily predict the demand and supply according to it.
#2 Maintaining Patient-Centric Health Records
The problem of maintaining seamless patient records has been a root cause of almost every health organization. There are many incomplete patients' medical records, which at the time of finding past health history creates problems.
This crucial problem has a very straightforward approach in the form of blockchain software. One can link the blockchain functionality to its existing electronic medical records solution. Physician's notes, prescriptions, lab results, etc. easily altered. No case is updated without a patient's consent. An individual has his unique hash string of letters and numbers.
In this way, a health professional or practitioner can protect his patient's privacy. It gives access to more reliable, and widespread population-level data. Such powerful segmentation leads to an analysis of targeted medicine outcomes and a loyal consumer base. Blockchain in healthcare is a very profitable decision for a firm as it helps in maintaining offline and online goodwill.
#3 Smart contracts for insurance and other settlements
Blockchain development services and solutions allow proper contract management between manufacturers, distributors, and healthcare organizations. They can significantly eliminate or reduce disputes overpayment claims and other supply chain-related matters. With the integration of smart contracts, one can easily manage medical insurance contracts for patients. And in turn, the patients can access insurance providers & use more advanced analytics.
#4 Tracking & verifying medical staff
Medical and healthcare organizations can allow their staff to log in with their credentials and track their attendance & patient details. This automatically streamlines all the manual functionalities of the routine work done by the employees. And the tracking helps in managing the overall requirement as well as loopholes of the traditional working system accurately.
Up next are the main advantages of the blockchain in the healthcare system:-
During the employment process, healthcare organizations get credentialed to quickly track their staff.
A chance for medical institutions, insurers, and healthcare providers to make profits by managing existing data and credentials.
Transparency and assurance for partners are easily managed.
#5 IoT Security for remote
Security is a major concern in health IoT. Keeping A patient's data private and secure is very crucial. Also, misleading data causes threats to the system.
In an emergency scenario, connected devices are a great help. For example, alerting an elderly person's caregiver about their health. It is equally critical that the supporting systems are highly resilient to DDoS or other attacks disrupting service.
Being a renowned software development firm, we at WebMob Technologies, provide healthcare app development services. Our experienced team of developers proficiently improves patient experience and streamlines other functionalities of health organizations. With cross-platform performance and a user-friendly interface, we deploy efficient health applications.
We have a vast portfolio when it comes to healthcare. So, before ending the blog, have a look at one of our health apps. A responsive mobile-based application made to provide pathology and diagnostics services across India.
Our Health App Development
Sterling Accuris Diagnostics Mobile App, has salient features integrated into it. From easy access to browse tests to uploading prescriptions and an intuitive navigation bar. The users can get every small detail about their diagnostics and can also easily visit their nearby laboratories through seamless map integration.
Want to Build Your Telemedicine or Telehealth Application?
Blockchain technology surely creates new opportunities for a health organization to expand in a profitable and harmonious direction. From patients to staff to manufacturers and distributors, everyone is on the same page with all the reliable information. There is no unnecessary miscommunication and misuse or detail leak when it is in the hash. Thus, if you are eyeing to be one of the best health apps digitally, then do integrate such technologies into your application. Hire an experienced team of developers like ours, and get after-deployment services too for web and mobile app development.
Blockchain app developmentblockchain healthcareblockchain in healthcarehealthcare app developmenthealthcare mobile appstelemedicine apptelemedicine app development
Subscribe to Our Newsletter!
Stay Updated to the Technology Trends for Every Industry Niche.