How to Build Your Business Around an On-Demand App for Delivery Services? How does it make money?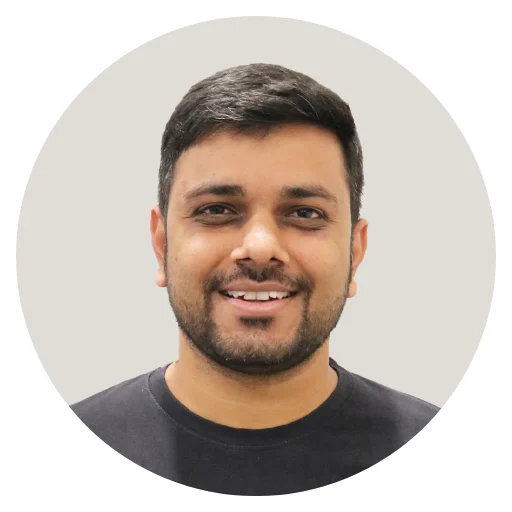 Summary: On-demand apps for delivery services have undergone an instant boom. This industry is in-demand from the very beginning of digital ventures. It has continued to be in the limelight amidst COVID-19. The revenue for platform-to-consumer delivery is now said to reach $70,741 Million in 2021. The annual growth rate is projected to reach US$215,197m by 2025. These numbers are an assurance for the ones who are eyeing to enter the delivery application bandwagon. Let's have a look at how to build a successful delivery app & make money out of the same.
Introduction
Would you like to order pizza at 11 at night? Are you running out of groceries? Do you have a shortage of clothes? Every small need is accessible through local delivery apps. From plumbing to laundry, small or entrepreneurial businesses have vast opportunities in last-mile deliveries.
"Delivery app" has become a trending buzzword and a part of everyone's daily necessities amidst COVID. Being an on-demand app development company, our experts have witnessed a gradual increase in the use of on-demand deliveries.
The future is online applications. With everyday technological advancements, there are endless possibilities to evolve in the digital space. So, without doing any further due, think about validating your delivery app idea.
How to Validate Your App for Delivery Service Ideas?
Getting a delivery application idea is easy. But to validate one is a task. Validating an app idea helps in discovering the target audience and potential market. Such clarity grows an application in the right environment among the right people.
Are you targeting the right audience, eliminating the right problem?
The very first thing is to target the right audience for your application. Verify that your app idea has covered all the pain points i.e. issues faced by your audience in real time.
Approach for online surveys. Share the online delivery software idea as a query on social media groups, and forums, and attend online meetups. On the basis of comments and other feedback, you will easily get clarity on who your target audience is and what exactly they are thinking about your online delivery venture.
Have you considered doing a proper competitor analysis?
App stores are the easiest place to monitor your competitor. One can keep close track of their followers, features, feedback, and mistakes. And also technological evolutions by them. It will help you alter the application with the right set of features and functionalities for your last-mile delivery service.
Never stop searching for other platforms where the competitors are likely to post their upcoming functionalities & other frameworks. You never know what ideas strike you while surfing and working on your application.
Have you planned for MVP development?
Minimum Viable Product (MVP) is an app developed and launched with limited features and functionalities. It is like sampling, which helps one to collect feedback from the very first users.
The most important question nowadays is not how to do something, but whether it should be done at all or not. Make your dream idea stronger by validating procedures via MVP methods.
Let's move on to the next step.
If you want to make your app for delivery services engaging and leverage your business idea, you must integrate these features into your home delivery app.
Important Features for the On-Demand App for Delivery Services
Customer App
#1 Login/Signup: A simple and easy way for a user to register directly with a social media account or an email can easily help manage accounts. In fact, one can also integrate the "only phone number" feature for registration.
#2 Real-time tracking: The GPS tracking solution helps build trust in the users, and allows them to track & monitor every order to ensure a fast reliable delivery service.
#3 Payment gateway integration: Online payments are a seamless & easy way to pay invoices. It is a safe, reliable, and fast way to pay via Paypal, Stripe, etc. You should also consider offering other payment modes like COD, eWallets, net banking, and debit/credit card.
#4 Reviews & ratings: This feature is a very important one as the users can rate and review the application instantly. One can improve its application according to the user's needs in real-time and can work on its on-demand delivery services.
#5 Push notification: A user gets a brand recall through the notification. One can easily share upcoming deals, discounts, and offers, to lure the potential audience on a daily basis.
Driver App
#1 Registration: This is an important feature, as the driver has to fill in every detail right from his name to identification proof as well as bike/car plate number. This makes them work with responsibility and complete the online orders in real time.
#2 Accept & reject requests: With this feature, a driver can work according to his will and get paid for the online orders he has accepted. A user has to accept/reject the delivery in a stipulated time period. The delivery gets allotted automatically to the driver after the given time.
#3 Monitor earnings: The app must have a tracking & monitoring feature for earnings. A driver can easily cross-check his payments and tally them as and when required.
#4 Push notification: For easily accepting a delivery call or becoming a part of a special request, notifications can help in making a real-time move. It works as an alert for the drivers.
Admin App
#1 Effective user management: The delivery orders online service has the crucial task of managing users. This feature helps in tracking daily activity, availed discounts, payments, online queries, etc. Admin can access such information in real-time and use it to create and maintain online goodwill for the business.
#2 ML-oriented algorithm: These algorithms will match suitable drivers according to availability, delivery orders, and reviews/ratings. One can also integrate manual algorithms and select suitable drivers for the job.
#3 Real-time analytics: The admin can easily access every analytics and know the loopholes in the online venture. Every payment and delivery is tracked in the analytics.
These delivery app features will surely help your business in acing the online delivery functionalities. Now, how will you decide on which features to effectively integrate into your app for delivery services? Here is a very simple answer.
How to Identify a Set of Features for Your Delivery Application?
Every application has a unique point of selling i.e. offering something unique to the audience. One needs to think about what functionalities you want to provide which will result in refined online service for your targeted audience. To help you out, we have prepared a set of questions that you should answer before deciding on the final set of features for the delivery application.
Which features will help users navigate easily in the app?
Are the features apt for your application and your users both?
Are these features in your budget?
Is it matching the user's perspective?
Apart from these questions, here are some other checkpoints, which will help you in deciding the finest features for the on-demand application.
You can make a checkpoints list and get a glance at it when you have decided upon features & functionalities. On the basis of that, you can easily approach a software development company with your idea.
Budget planning is another crucial point on which the feature integration is completely dependent. The experienced developers always come up with suitable options, if your decided features are out of the overall app development budget. One can also go through a user acceptance test and know the actual difficulties faced by the users while navigating the app.
Are you having an on-demand app idea? Discuss it with us.
Together we must shape the evolving digital space. Your ideation, our technological brains. Let's get into the online world with a robust & scalable software solution.
Get a quote now
Top Industries of On-Demand App Development
Courier delivery: It is a vast online delivery genre as the eCommerce world is booming with these on-demand courier services apps. Global parcel delivery is ever-growing and trending among Gen Z. Delivery apps like Postmate, and Doordash has opened the doors for others to join the bandwagon.
Transport & logistics services: There are several Uber alternatives that have changed the face of the transportation and logistics industry. With the population explosion, the taxi and truck industry is digitally growing at lightning speed. Thus, you can easily develop Uber for trucking or Uber clone apps.
Food delivery: Food delivery apps like Zomato, have changed food services across the globe. Online food delivery has a long way to go, with unending technological advancements and food lovers worldwide. Thus, one can opt for such food apps.
Healthcare services: With online assistance, and telemedicine, health apps have endless opportunities. If you are someone thinking of investing in an on-demand application, then, this genre awaits your presence. In the coming years, there is a need for 24*7 emergency services at one's fingertips with the growing population.
Moving and furniture delivery services: The real estate industry is growing alongside the population. The vicious cycle of buying and selling houses is never-ending. The movers' app is a necessity for people, as one needs people to help shift the house with utmost security & reliability. Thus, one can also invest in such applications.
These are some of the online genres much in demand since its inception.
Before ending the blog let's have a gist about the monetization of such delivery applications.
How does it make money?
One can monetize the delivery application with delivery charges, merchant interests, peak hours, in-app paid features, and in-app advertising.
Delivery charges: One can easily keep hidden charges or flat fees on the food which a user orders from the application. It is an effective way of making online money through a delivery app.
Peak hours: Change the pricing of your food during the peak hours and earn some extra income in those two-three hours.
In-app paid features: This is a very common tactic for boosting online app monetization. If the users want to use features other than the freemium ones, they will purchase them. As an app owner, you have to curate such functionalities effectively which can lure the audience automatically towards buying them.
In-app advertising: Advertising is the biggest mode to earn money. Look for brands who are searching to advertise themselves through your delivery app platform. Establish a successful online collaboration with them and earn your income out of it.
Conclusion
The app for delivery services has endless potential for every business. If you choose the right technical brains who are able to integrate the right features-functionalities then it's a win-win situation for both ends. Cross-verify your idea with experienced app developers and improvise it with technological advancements.
Over the years WebMob Technologies have served a large number of clients in different industries. It has helped us to identify the pain points while providing services to targeted audiences concerning on-demand app solutions. We have identified industry-best practices, tools, resources, and technology to build the most sustainable app regardless of any business sector. Discuss your idea and get a reliable quote for it.
app for delivery servicedelivery applicationon demand app development companyOn-demand apponline delivery app featuressoftware development company
Subscribe to Our Newsletter!
Stay Updated to the Technology Trends for Every Industry Niche.