How To Build Food Delivery App To Boost Your Business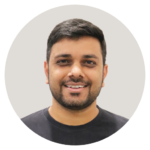 The business word itself thought of profit, customers, statistics, an idea. But what about the idea that makes money from a mobile application, yes the time is changing, this is the mobile era people are spending more and more time on their smartphones and finding a solution for their everyday needs. On-Demand food delivery app development is one of the solutions for their food services, customers are more than happy when their food is delivered to their doorstep and that's by installing an application on their mobile phones. By choosing the right technology partner you can get the best On-Demand application of your Idea.
The era of smart mobility has created a new category of foodie – smart foodie, who just loves to order food online using a mobile app. In today's busy lifestyle of people, food delivery has become an everyday need and a flourishing industry.
It has been observed that the food delivery industry is divided among leaders – Seamless, DoorDash, GrubHub, UberEats, and Postmates. However, there are still many startups trying to enter this market. I was curious , what does the future look like for these startups?
So the first question that pops into the mind is that What Makes On-Demand Food Delivery App development So Favorable?
Here Convenience is the key, Food delivered in minutes is definitely a convenient option. The largest consumer segment to use internet services are millennial population thus these services are popular with them.
Additionally, consumers are accustomed to shopping through websites or apps that provide utmost convenience and transparency, turn to online food delivery options and expect the same experience when it comes to ordering food. Existing popular food delivery services include a range of restaurants that allow users to compare menus, prices, and several reviews provided by former customers in their applications.
On-demand food delivery applications aim to make things easier for both the sides, it gives both the customers and restaurant owners a user-friendly platform.
According to the Statista, the Revenue in the "Food Delivery" segment amounts to US$121,848m in 2018. And this revenue is expected to show an annual growth rate (CAGR 2018-2022) of 17.7 % resulting in a market volume of US$234,206m in 2022.
To get a piece of this profitable pie, a number of companies and startups adopted the idea of on-demand food delivery service to become the next billion-dollar industry. But not all of them could stand in the competition.
So the big question arises that how you can get a bite of that pie? How can you stand tall in this market with your startup? Follow through with this blog till the end, you will have all the answers you are looking for. And if you have never thought about the On-Demand apps you will definitely start thinking about it.
To cope up with the existing market holders, what are the major aspects and features to be included in the application while Developing an On-Demand Food Delivery App. We have listed some must-have features for the food delivery app. Let's have a look at them.
Search Restaurant and Food MenusAll on-demand food service providers are dependent upon the API that covers all the restaurant data like address, menus, open hours, etc. and saves them in the cloud. With this approach, the customers can easily retrieve the required information and place an order.
Estimated Time of DeliveryToday's customers prefer accuracy and promptness of delivery. They would be happy delighted if their app gives them an accurate idea of the estimated time delivery. The app will consider factors such as the order quantity, delivery location, availability of drivers, etc. according to that it will calculate a precise delivery time.
Flawless PaymentsFood ordering apps cannot survive without including the crucial feature of in-app payments. Mobile app development company can integrate as many payment options as possible to furnish a smooth and comfortable customer experience.
Location TrackingAll customers would like to stay informed about the delivery status of the food they have ordered. Your app can have the ability of real-time location tracking. The primary step is to get the location of a user. Mobile app development companies can use API to precisely track the location.
Ratings and ReviewsOnce the customer gets the food delivered, customer's feedback is very important. Reading to the feedback from the user is a great way to know the usefulness of your app. Positive feedback are well and good for your business however negative feedback are useful too. Because with the help of negative feedback, you get to know that in which aspect you have to improve.
Now that's about the features we have talked about and if you still not convince here are the top 5 reasons that we found that one should have to invest in On-Demand App Industry.
Higher the Profit, Higher the Value
It's the well known fact that people are using online apps more because they get the more time to explore to what they want. Even more the reward programs that online apps are providing, and that's why customers are engaging with the apps and client's are making more money.
Powerful Features or Analytics
As a we know customer's choose more popular things first and online apps also know that very well so it displays the most popular food or restaurant to you and saves the time of customer, how smart are the app right? And from that analytics of customer's choice, client's are also changes their menu and food options. and most important thing, if customers can choose from a large variety they definitely go with the online apps.
Advertising The most powerful factor for any business. But On-Demand food delivery apps gives you more personalize thing, by using the geofencing feature any restaurant can target their nearby customers and send them a personal notification of their offer and promotions.
Everybody owns one Most of the food giants like, Papa Jones, Dunkin' Donuts, McDonald's , Starbucks, Domino's pizza and many others has their food apps because they found it a great choice for their business. So let a food ordering app work for you too.
User Find it useful
When you know your user is already like the online app so your audience is already there, you just have to start working on your idea. Because now a days mobile phones are not just a phone it's a necessity of everyone. When the high point is user is more likely to use online ordering services, even if there is an decent restaurant available. than this is the right time to invest in the idea of online food delivery services.
If you still confuse about having your own food delivery app development, you can directly reach out to us and we will guide you from planning to execution.
Do you have a food delivery app idea in mind? Discuss with us
Our app developers have vast experience in developing in-demand food delivery app like Zomato. Let us explore the digital opportunities for you.
Talk to our expert
Wrapping Up
Do you own restaurant, café, bar or lounge? And planning to launch your own on-demand food delivery app? This is the moment. This is where you can get in and give a perfect boost to your restaurant. As still there are 8 out of 10 food joints don't have their mobile app.
If yes is your answers for both the questions, you are on the right page. We are top rated mobile app development company by clutch with a proven expertise in on-demand food delivery app development. Get in touch with WebMob Technologies to build your first or next online food ordering app to boost your food business.
App developmentApp development companyDeveloper's guidefood delivery appFood techOn demandon-demand app developmenton-demand food delivery app