Guide On Telemedicine App Development: Crucial Aspects That You Need To Know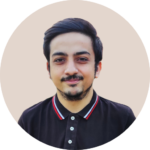 Summary: Healthcare organizations and practitioners have been using telemedicine to provide services remotely since last year. Amidst the COVID outbreak, there is a sudden urge for remote healthcare services. Thus, a plethora of healthcare applications has been in demand. Herein, we are going to discuss some aspects of telemedicine app development. We have curated this guide that covers the crucial issues you should know before approaching a technology partner for app development.
Introduction
You are here because you want to bridge the gap between your hospital, clinic, or healthcare center and your patients. Your institution wants to offer an optimum solution for patients' problems and queries via telemedicine.
Is it possible to offer complete and accurate care via telemedicine? Which features can help doctors in conducting thorough and precise medical examinations? Besides these, you may also have other questions in your mind.
As a key decision-maker for the hospital, or healthcare institute, you would surely like to know the basics before approaching a technology partner.
Let's quickly touch on all the fundamental aspects………
Strong Figures that Indicate Telemedicine is here to Stay
Have a look at these ever-growing telemedicine statistics.
Data published by Statista suggests the global telemedicine market may cross the $194.1 Billion mark by the end of 2023.
As per studies, North America leads the telehealth market. Europe remains in the second position. Even Asia-Pacific Countries have accelerated the adoption. 
A recently published report in Forbes pointed out that the demand for telemedicine will increase by as much as 38 percent by 2026.
Examples of Best Telemedicine Apps
The following names make the list of most appreciated and popular telemedicine apps worldwide
MDLIVE
LiveHealth Online Mobile
Doctor on Demand
Lemonaid
Amwell
Teladoc
Plush Care
HealthTap
Practo
MFine
Tata Health
Doctor 24×7
How do these Apps Work?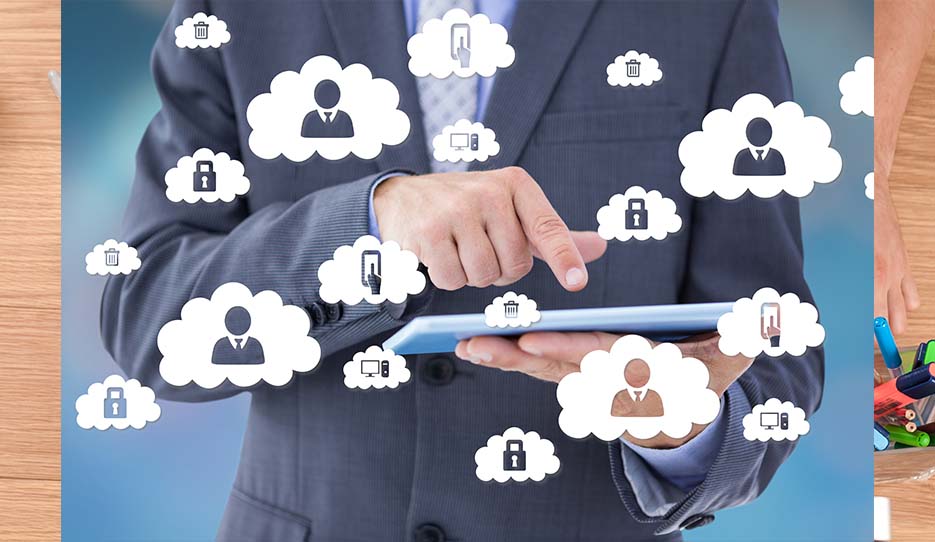 There are multiple types of telemedicine apps. Audio-Video conferencing for examining patients is the key feature. Plus, other functions like text messaging, prescription management, and integration with remote monitoring devices make things easy.
Simply put, the application is custom software that uses the device's microphone, camera, and speaker.
Physicians can access various readings from medical devices connected to their phones. Information is exchanged via apps, and even prescriptions are issued digitally. Electronic health records remain stored in cloud-based systems.
A Lifeline for Healthcare Institutions
The pandemic exposed the shortage of skilled healthcare workers in both developed and developing nations. The problem turned out to be bigger than anyone had anticipated previously.
Thankfully, technology is assisting in healthcare delivery.
Monitoring glucose levels, sleep activity, heart rate at rest, blood oxygen saturation, respiration, temperature, and other vital signs has become easy.
Biosensor technology and advanced analytics tools help nurses monitor patients from a central location. They can dispatch health workers immediately if someone slips into a critical condition.
Wearables and remote patient monitoring devices transmit data to the cloud via a telemedicine app. Doctors from any location worldwide can access it.
Benefits of Telemedicine App
Telemedicine app or Telehealth app helps physicians reduce infrastructure costs as there's no need to rent a working space.
Easier access to healthcare for the rural population
Florida Atlantic University's Assistant Professor Neeraj Puro rightly pointed out that telehealth technology has given a new life to rural hospitals.
Rural hospitals were in bad shape even before the pandemic. Now, telemedicine is helping such healthcare facilities in ensuring patients living in remote regions get their routine examinations done.
Technology also assists such patients with greater access to specialists.
Specialists can expect an increase in their revenue
Studies have highlighted how telehealth reduces per-visit costs for patients and hospitals. Due to lesser no-shows, doctors can expect improvement in their efficiency of the practice. New models of care also help in retaining more patients.
The pandemic helped the expansion of telemedicine. Now, even insurance companies reimburse for these services.
Safety for healthcare workers
Telemedicine has become more accessible than before for a large percentage of the population. It ensures adherence to social distancing and infection control as patients won't have to visit already crowded hospitals.
Pre-screening of coronavirus patients
Doctors still prefer using telemedicine to screen individuals for possible infectious diseases. The system helps specialists in better assessment of patients.
Public and private hospitals worldwide were able to reduce their work pressure considerably. Several of them still give preference to video conferencing.
As patients do not visit the physical location, the chances of spreading infection before diagnosis become zero. Telemedicine prevents seriously ill persons from contacting immunocompromised, elderly, pregnant women, or chronically ill patients.
Doctors can diagnose the condition and send a nurse for swabs and blood samples at the patient's residence.
A quick look at other crucial benefits:
Push notifications and in-app schedule planners help physicians with time management
Easy storage and access to electronic health records
Lower operational costs for healthcare facilities, clinics
Simple issues can be dealt with quickly, resulting availability of nurses to handle pressing cases
Data remains accessible to various stakeholders for analysis
What do users/patients expect from the telemedicine app?
Due to the emergence of Delta Plus and other variants, patients will prefer to contact doctors online. Plus, a lack of physical activities, both lifestyle-associated diseases, and chronic medical conditions will show increased prevalence.
Thus, the Global Telemedicine Market will reach new levels during the coming months.
Patients appreciate telehealth solutions that are easy to access, convenient, and seamless to use. They should also offer the following features.
Appointment scheduling
Patient information security
Ability to use with iOS and Android-powered mobile phones
Communication on appointment status
Option to chat with doctors and health specialist
Robust patient support and access to the knowledge base
Access to doctor's credentials
Prescription tracking and notifications
Access to past prescriptions
Access to the billing history
Ability to make an online payment with multiple options
Besides a user interface that's easy to navigate and explore, patients do not want speed bumps throughout their journey. Doctors also appreciate a robust communication system to connect with their patients.
Are you having a health app idea? Discuss it with us.
Our health app developers have well-versed knowledge about the latest advancements in the healthcare online genre. They will provide you with an apt software solution customized to your needs.
Get a quote
Crucial functionalities and features that doctors appreciate
If you are someone having a telemedicine app idea or are planning to develop a telemedicine app, then you should integrate these features for a successful healthcare software solution.
Features of Telemedicine app:-
Access to digital copies of patient health records
Access to billing information
Ability to access patient's medical history and various test reports
Option to share EHR among care institutes, hospitals, and authorized physicians
Facility to record patient communication (audio-video, text) for reference
Integration with pharmacies
Instant access to data retrieved from remote patient monitoring devices and wearables
Being a healthcare app development company, our team goes through an agile development process to offer tailored software solutions. With our apps, you can book or schedule doctor appointments online, get remote healthcare services, track medical records, and more. We build brilliant health applications that consist of user-friendly interfaces and cross-platform functionalities.
Stages involved in Telemedicine App Development
Creating a checklist for crucial aspects is the first step toward launching the application.
Figure out your goals
Build your strategy
Choose your tech stack
Compliance with security and privacy regulations
Worried about compliance? No worries, telemedicine app developers help in ensuring compliance for data storage and handling.
Launch a minimum viable product
Out of fifty-plus telemedicine software options in every market, only a few manage to stand out. Thus, consider allowing selected patients to use a prototype rather than launching the product hurriedly in full swing.
Let users share their feedback about the minimum viable product. Accept constructive criticism, and let them share tips for improvement. Pass them to your telemedicine app development company.
Will it be a precise decision to outsource health app development?
Hiring a team of developers and specialists for the project duration will be costly. Why go through the hassle of investing huge sums and overseeing the project while leaving aside your core responsibilities? With a partner like WebMob Technologies, you can get a large pool of specialists by your side.
Do you have a blueprint for a telemedicine app? The time has come to take your healthcare business to a new level. Let's create an improved experience for your patients.
We have more than a decade worth of experience in developing cross-platform solutions, web platforms, and immersive apps that would appeal to you. Our health app developers will be honored to turn your idea into a world-class app.
telemedicine apptelemedicine app developerstelemedicine app developmenttelemedicine applicationtelemedicine solution
Subscribe to Our Newsletter!
Stay Updated to the Technology Trends for Every Industry Niche.