How to Build a Cryptocurrency App Like Coinbase? | Cost to Develop Cryptocurrency Exchange App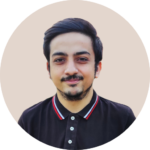 Summary: Digital wave is transforming every sector, from automobile to healthcare. But, the most significant revolution is seen in the finance genre. With the advent of fintech apps, bitcoin, and cryptocurrencies, online financial services is an ever-growing space. From normal banking to trading everything is digitally managed. Earlier trading was considered to be a lame idea to earn money, but with the cryptocurrency app development, things have changed. Investors are eyeing new trend-setting trading app development after the success of bitcoin. So if you are someone wanting to build a finance and trading online application then dive into this blog for apt information.
What is Cryptocurrency?
The emergence of cryptocurrencies was in the year 2009 after Pseudonym launched its first cryptocurrency- Bitcoin. Satoshi Nakamoto launched Bitcoin in 2008. Since then the online trading world has never looked back on advancements.
Cryptocurrency is a secured payment wallet that allows users to buy, sell, or transfer digital currencies or tokens. Since Bitcoin, there are many other currencies like Ethereum, Dogecoin, etc. These are traded for various conventional currencies like dollars, pounds, etc.
The currencies are secure and reliable as they are electronically traded and monitored.
Cryptocurrency is decentralized and is not controlled by the government of any country.
All the transactions and balances are entirely on the network managed by peers exchanging cryptocurrency.
Due to these benefits, cryptocurrency exchange apps are in demand. An app like Coinbase with varied features like account transfer, instant trading, and other intricate features has been a great evolution. Let's have a look at Coinbase and the process of developing cryptocurrency app.
Coinbase Application: How Does it Work?
Image: Source
Coinbase is a reliable, secure, and easy-to-manage cryptocurrency trading platform for all digital cash traders. The cryptocurrency exchange app has been efficiently assisting traders across the globe in converting digital currency into and out of their local currencies.
The money trading application does not levy any charges on transactions between two wallets, family, and friends, merchants are almost free of cost. It is a very simple currency trading platform with intuitive features that allows buying & selling of bitcoin, Ethereum, and litecoin with a bank account or debit card.
Working of the Bitcoin App: Coinbase
To build a seamless application for Bitcoin, you have to partner with an experienced mobile and web software development company. To build an app like Coinbase, you need to start with a user-friendly registration. The trading platform allows users to fill in detailed information from legal names to the last four digits of a social security number. After, that with federal regulations an individual's bank account is linked to the app.
There are multiple banks linked with the trading app through which a user can start to trade. The buying process has to be intuitive like an eCommerce platform. One just has to select a currency he wants to trade from the list and proceed. Coinbase levies a minimal transaction fee of 99 cents on a purchase of 5 USD. Once bought, the individual has to hold the currencies purchased for a week. The selling process is also designed with the best UI/UX. It allows users to sell a fraction of a whole available lot.
Since the exchange rate is high, there is a scope for another similar app like Coinbase in the digital arena. All you have to do is curate efficient features and understand the need of your targeted audience. Now, before getting into the cost of developing the best bitcoin app, let's have a look at its features.
Features to Include in Your Cryptocurrency App Development
Security: In the financial sector, the highest priority in an application is security. You have to make sure that the user's currency holdings are safe in their wallet. For that, one can easily implement a two-factor or multi-factor authentication through a text message or a one-time password via email.
Automatic logouts: This feature enables one to track and monitor a user's activity in the app. It automatically logs out an individual after a stipulated period. This results in saving unauthorized usage of the app. One should integrate their similar to Coinbase app development.
Private client key: By implementing a client-side private key feature, you will be able to protect your users from cyber-attacks that are likely to occur with a private server-side key. Avoid such digital fraud by integrating a robust client-side private key.
Eliminate repetitive payments: Restricting repeated payments is an ideal way to secure your digital currency transactions. In case of payment failure, you can provide users with a new wallet address option. Avoid the chances of fraud if someone is trying to do multiple transactions with the same address. It will result in digital goodwill and a loyal audience.
QR scanner: Ensure an easy transaction for the users with an intelligent scanner that identifies the outlet type by scanning the QR code. For instance, payment requests should be updated on the user's page. There should be no direct scan & pay functionality.
Cost to Develop a Cryptocurrency App Like Coinbase
We're talking about developing a bitcoin app for Android and iOS. The cost of cryptocurrency app development completely depends on what you wish to produce. It all consists of the features you want for your trading platform. Apart from that, you must deal with a reputable crypto exchange clone script provider in the crypt for your best interests.
One has to take into account the cost of employing professionals like developers, designers, and testers. There are many other factors like tech stack, budget constraints from your end, and the timeline of development. There is no end to the costing variants, it completely depends on the customization.
Want expert advice on your fintech app idea? Discuss with our software developers.
We partner with SMEs and entrepreneurs across the globe to build top-notch solutions that are user-centric and believe in setting new innovative digital standards.
Talk with our experts
Make a Coinbase Clone Now!
Cryptocurrencies are popular, and businesses are following the trend. The field of digital currencies is vast, and it has been steadily growing. The need for cryptocurrency app development has risen dramatically, but only a small percentage of the population has yet to invest in this field. There are millions of opportunities in this industry's future, and you should take advantage of them.
The worldwide use of cryptocurrency has a consistent growth from 2016-2020 and is still expected to increase.
The bitcoin marketplace is all set to excel in the coming years. According to a survey, there were around 45 million users on January 1, 2020, and 63.5 million a year later on January 1, 2021.
With such an upsurge in digital currency and the crypto marketplace, you should definitely think about being a part of it. Building such a crucial fintech application for trading requires an experienced team of developers who can combat every challenge in a stipulated time frame. WebMobTech has seen the digital space for over a decade now. We have well-versed knowledge of trending finance technology along with necessary development cycle processes. Discuss your app idea with us and revolut the banking and finance app genre.
BlockchainBlockchain app developmentblockchain development servicescoinbase appCoinbase app developmentcryptocurrency appCryptocurrency app development
Subscribe to Our Newsletter!
Stay Updated to the Technology Trends for Every Industry Niche.