Complete Guide On Building A Cryptocurrency Exchange Platform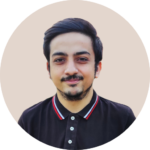 Summary: Cryptocurrency exchange app development is a rapidly emerging area of the market. The rapid increase in the number of cryptocurrency projects has led to the formation of new marketplaces to cater to the increased demand. Cryptocurrency marketplaces are decentralized marketplaces that are aimed at facilitating the exchange of different digital currencies. These exchange platforms help eliminate the middleman and provide users with a direct interface to sell or buy cryptocurrencies.
Introduction
Cryptocurrency marketplaces have emerged as an alternative to centralized marketplaces. These decentralized marketplaces are built on the blockchain. Cryptocurrency marketplaces have taken the world by storm. There are currently over 700 cryptocurrency marketplaces.
Entrepreneurs and opportunity seekers want to capitalize on the possibility of joining the market with a crypto product in such a lucrative sector.
Biggest Cryptocurrencies in the world based on 24h volume on April 5, 2022
Source: Statista
What is a Cryptocurrency Exchange, and how does it work?
A cryptocurrency exchange is a decentralized online marketplace where people can buy and sell different cryptocurrencies. The exchanges are typically built on top of blockchain technology and have their cryptocurrency to facilitate transactions.
Cryptocurrency exchange work in such a way that, Cryptocurrencies, unlike traditional currencies, exist only as a shared digital record of ownership maintained on a blockchain. When a person wishes to transmit bitcoin units to another user, they do so using the latter's digital wallet. The transaction is not considered final until it is validated and uploaded to the blockchain via the mining process. This is how most new cryptocurrency tokens are produced. Blockchain development service is an integral part of making crypto exchanges platform.
Key-feature Integration in Crypto Exchange Platform
Sign up/Sign in
Sign-in / sign-up is the first and most important feature of any app, especially making a crypto exchange platform. It does not only store user information but also protects from illegal hacking. The functionality should be very well-created with a high standard of authenticity. So it prevents any kind of manipulation activity.
Crypto Wallet
Generally, this kind of trending crypto exchange E-wallet has been provided to users so that user can store their digital currency while buying and selling crypto. Once users sign up on the app, they automatically receive the E-wallet facilities. Your platform's e-wallets for digital currencies must provide safe transactions for withdrawing virtual money and converting it to fiat cash. Users can convert digital currency to fiat currency and remove it from a bank account whenever needed.
Dashboard and Chart
Dashboard and chart allow users to see the history of the exchange rate of the digital currency. It is a very crucial feature for traders to see cryptocurrency rates. A user gets quality assistance from the employee of the app. It manages funds in user accounts, generates charts, compares offers and rates, processes real-time pricing and commissions, and so on.
Analytics Feature
Analytics is the game changer feature of advanced traders in the cryptocurrency exchange. This tool gives information about the market trends and market exchange rate so that traders can make the right strategies. There is an ample number of features available that traders use for analysis; according to the requirements, you need to decide which indicators you want to integrate into the crypto exchange platform.
Admin Panel
This functionality helps crypto-traders to keep track of their wallet, trading exchanges, content, and transaction details. The automation is created in the admin panel system in such a way that it detects suspicious activity and notifies the user about the same. This section complies with verification steps i.e. KYC and reporting tool, with the legal procedures of the crypto exchange.
Transaction History
One of the vital features while creating cryptocurrency exchange platforms is the open book of the transaction history. The list contains the trade history like trade rate, amount, bid information, and exact operating time. This feature helps to track the performance of trading activities.
Notification and Alert
Push notifications will assist you in staying in touch with your users. Push notifications and alerts are useful for both you and traders since they ensure that crucial occurrences are not missed. You may utilize alerts to tell users about promotions, news, and special deals. Traders, for example, can receive notifications about price fluctuations, trend changes, coin listing alerts, track exchange listings, and other similar information. But there is one caveat. Don't forget to provide users with the option of enabling or disabling alerts. Alerts should be useful rather than obnoxious.
Bank Wallet Card Integration
Users of the exchange platform should conduct transactions with their credit cards. Exchanging money for cryptocurrency and vice versa should be simple. With the integration of bank cards, your clients will be able to top up their wallets and withdraw cash using their Visa or MasterCard. This feature is essential for every crypto exchange user.
Step-By-Step Guide to Building a Crypto Exchange Platform
Market Research
Initially, ensure you know your business goals, audience needs, and market specifics with user research.
To begin, you must conduct extensive market research to uncover the most recent crypto trends and the important characteristics that are attracting crypto consumers.
As we all know, the cryptocurrency market is extremely volatile owing to a variety of social and economic factors. As a result, you must conduct an in-depth investigation to determine whether now is the appropriate moment to enter the bitcoin exchange industry.
Design Prototype
Before diving into full-fledged design, it's a good idea to sketch up some basic wireframes and a visual prototype of the future exchange platform. This stage will allow you to assess UX solutions and address any possible issues. A real-world prototype will show how efficient user-system interactions are and how well the designed features perform their functions.
Ready to build your cryptocurrency marketplace for your business?
We have a proficient team of blockchain developers for you.  They will provide you with an apt software solution customized per business requirements.
Get a free quote
API
The integration of APIs connects your website with other internet services. It enables systems to communicate data and stay in sync without the need for human interaction, allowing your crypto exchange business to function and execute properly.
Testing
Before hosting your exchange on the server, conduct beta testing. Beta testing will assist you in identifying mistakes and correcting them as soon as possible. After testing, you may install the crypto exchange with the assistance of the development team.
Security
Platform security is essential for a crypto exchange firm. Due to online exchanges being a common target for hackers, your project must be dependable. Intentional malevolent behavior might come from outside sources or team members. Aside from cybercrime, a variety of causes might cause a crypto exchange to go bankrupt.
When applying leverage, you must use extreme caution. Furthermore, faulty software and hardware might have a detrimental influence. When dealing with large sums, such issues can wreak havoc on your capital.
Conclusion
The establishment of a cryptocurrency exchange platform is a complex process that necessitates a significant amount of effort, time, and money. You will need to undertake extensive market and user research, define the essential features, create effective UI/UX design solutions, choose an appropriate tech stack, and launch a successful marketing campaign.
If you are looking for an expert firm with skilled cryptocurrency exchange developers, the WebMob Tech team has extensive expertise in designing specialized internet portals.
blockchain development servicescryptocurrency appCryptocurrency app developmentcryptocurrency exchange platform
Subscribe to Our Newsletter!
Stay Updated to the Technology Trends for Every Industry Niche.