8 Inventory Management Software Trends to Power Your Businesses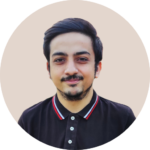 Summary: Amid COVID, people have become more cautious about stalking relevant items beforehand, which increases the warehouse investment of the respective companies. If you are someone struggling with manual inventory errors and are looking for a permanent solution, this blog is a definite read for you. Herein, we have mentioned the inventory management software trends that will empower your online business and help achieve stability in the digital world.
Introduction
Are you looking to upgrade your manual inventory management system? Or Is your business still fumbling with double entries? A simple answer to your problem is effective inventory software development.
The digital world is a boon for eCommerce stores. It manages to store unlimited data online through technological innovations like the cloud & blockchain. Both of these technologies ensure inventory cost control as an essential part of supply chain management.
Inventory software helps in managing your eCommerce platform by easily syncing products, their information, purchase orders, customer information, invoices, etc. Its advanced features also consist of modern media integration & other engaging functionalities. The tracking and sorting of products ensure customer satisfaction and also generates online profits for the business.
Now, you might be wondering, statistically how much is online inventory management done by other businesses in the market? Being a profound software development company we at WebMob Technologies have studied this particular market closely.
Statistics of Online Inventory Management
With the outbreak of COVID-19, we all have witnessed durable growth in the online eCommerce market. In the coming years too, consumer confidence in the digital shopping experience is expanding.
In a recent survey of 2021, supply chain industry professionals have started to acknowledge cloud computing & storage technologies. 40% of the supply chain industry is optimizing its inventory and networking tools by adopting new technologies. This percentage is said to grow in the next five years.
For 2022, the National Retail Federation has forecast non-store & online sales to grow by 11% and 13% i.e. $1.17 trillion to $1.19 trillion.
The global blockchain supply chain market size was valued at $93.16 million in 2017. It is expected to reach $9,852.91 million by 2025, with an increase in CAGR of 80.2%.
So, now you have known the whole market of inventory management & its scope. Let's quickly dive into the trends for inventory management online to help you integrate successful software for your business.
8 Futuristic Inventory Management Software Trends
#1 Artificial Intelligence
The most intriguing problem of a retailer's business is maintaining huge data. It becomes a tedious job for an individual to feed in entries and look for one in the same sheet. Such big data are no longer a part of an excel sheet. Inventory management is a constant cycle. One stock's up, sells, upgrades & expands. To be with the online trends, a retailer has to opt for a digital version of inventory for his business.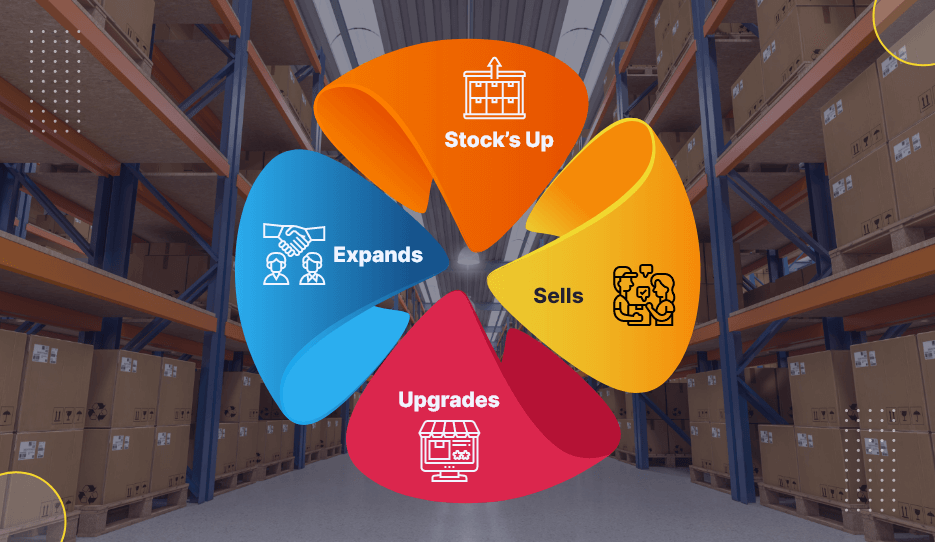 Now, with the help of AI and ML, an individual can track all the necessary data at once through scanners & sensors, SKU formats, etc. One can always view such information with ease through an inventory management app. Think about a proper listing of a product with its image, manufacturing date, warehouse location, and more. It becomes convenient for everyone in the firm to quantify respective items. In particular, ML is majorly used for spotting defective products or packaging, which in turn helps built customer confidence in the online brand.
#2 Cloud-Based Solution
Data is secured centrally & accessed from anywhere. Cloud integration helps in finding inventory issues and resolves them beforehand. It also allows adding location-based data to maintain each warehouse effectively. Centralized data eases the process of locating containers or delivery vehicles in real time which helps in predicting items at the desired destination. Such GPS-based data can be mined to track the reason for the recurring delays (if any).
Being a renowned application development company, we are well-versed in creating SaaS or cloud-based solutions. Which are directly integrated with your finance and accounting as well as order management system. Our team of developers is proficient in deploying software solutions on time. These applications will manage your overall inventory budget and the quantity, and quality of items. It enables a seamless delivery pattern and generates online goodwill & brand recognition.
Do you want to expand your eCommerce business? Discuss it with us.
We are ace at building robust app solutions based on specific requirements. Our experts overcome every challenge with
Talk to Our Experts
#3 Distributed Inventory
When you own multiple warehouses, you need to integrate an inventory system that manages products in each storehouse. One needs to integrate an efficient system that puts the right product in right place and helps consistently in dispatching items from the closest storage space to the customer.
Such a system is bound to have all required information related to the product like its manufacturing date, expiry date, batch number, outgoing location, customer address, etc. All these minute details will help a retailer keep good track of his stock. This will also streamline your logistics service and bring the customers the utmost satisfaction with timely deliveries.
A distribution channel is a success as one analysis data and generates orders according to its requirement to a warehouse located near its specified target audience. It also helps set up new warehouses closest to its consumers. Thus, integrating stocks for all the outlets in an application will help you ace the charts with other behemoths of the eCommerce world in merely lesser time.
#4 Predicting Customer Orders
In this case, unstructured data is studied for a user's online behavior. By recognizing independencies and patterns, one can easily predict a customer's next buy. Such an inventory trend will help in compiling data, creating marketing campaigns, weather & seasonality, etc. It will generate great accuracy in orders and bring you more loyal customers online.
The company can have surplus stock on one hand and design a fulfillment process for shipping products on a timely basis. Such a prediction ensures consumer engagement in the online venture and eventually helps one to rank on Google SERP.
#5 Personalization of Customer Buying Habits
By deeply understanding a customer's buying habits, a retailer can stock and suggest relevant products for a seamless online experience. A robust inventory management software will ensure an increase in sales. For example, customers shopping online or at the checkout may be offered extra products by a retailer, while a manufacturer may begin to carry supplementary items such as maintenance kits for the machinery it manufactures. Thus it all helps in brand awareness and recognition.
Personalization includes streamlined information like demographics, job, location, order history, first-time buy, repeat buy, SKU diversity, time of the day, week or month, etc. This all helps in tracking an individual customer online and provides them with their desired product requirement.
#6 Retail Automation of Tasks
To deal with timely deliveries, a retailer must automate certain tasks and focus on other useful projects. In turn, this will, encourage the growth of the firm and product quality by eliminating monotonous chores.
For example, when an order is processed through your sales platforms, retail automation can include automatically updating stock counts. You won't risk overselling, and the consumer won't have to wait for an order confirmation. SKU mapping, order fetching, real-time shipping rate updates, and reorder notifications are some more examples.
Warehouse automation is a field that focuses on moving inventory into, around, and out with the least amount of human intervention. It focuses on both digital and physical processes.
#7 Third-Party Logistics
A retailer can associate with a third party for logistics. Such collaborations efficiently help in reaching customers at the bare minimum costs. Your supply chain is managed effectively as 3PL ensures the connection of the production sites and leverage to manufacture more products at a lesser cost.
Contracting with a 3PL for returns handling could save money. Since these companies typically offer economies of scale, such as better carrier rates and systems that are tailored to execute returns as cheaply and efficiently as feasible.
#8 Omni-Channel Inventory Control
Synchronize your channels so that customers can look online at whether a given item is available in a brick-and-mortar store. This trend particularly ensures controlled coordination among the store, distribution center, and eCommerce operations. An individual gets his desired product at a discount or the same price as the brand's online platform. A near-real-time inventory reconciliation provides a business with high accuracy of order fulfillment, data analytics & tracking, advanced planning, and closer to the customers.
Now, after knowing the inventory management trends, let's quickly dive into some essential features. If you are planning to develop a successful inventory solution then these are a must-have in your application.
Features to Integrated for a Successful Inventory Software Solution
Automated Inventory Tracker: It allows the owner to view all the orders received, filled, refilled, placed location, etc. is notified systematically in the software.
Effective Product Tracking: One can easily track products in different categories, manage the migration of products from one category to another, enables filter searches, & more.
Barcode scanning: This feature saves a lot of time by eliminating human errors in stocking products. It scans every product and keeps a record of it in the system.
Auto Replenishment of Stock: An efficient inventory control software creates purchase orders as soon as the stock level drops to a specified limit set beforehand by the admin.
Forecasting Inventory: A user easily gets to know the future needs of a specific product for seasonal demand and other factors.
Inventory Alerts: This functionality is to notify a manager via email or SMS about the shipment status or any issue in the inventory pipeline.
Backup of Inventory Data: For security purposes, a regular backup of all the inventory data is very well managed in the eCommerce assets of the system.
Custom Access Points: Admin can provide accessibility at his flexibility. There are custom access points that he can give to particular individuals to view or perform necessary tasks in the software.
Conclusion
To engage the audience and strive through your competitors, you must ace inventory management. A user should avail of his desired product within the stipulated period. There must be a streamlined inventory lined up for future usage. Thus, proper integration of trending technologies and third-party businesses will ensure the expansion of your business in the right direction with a loyal consumer base.
If you want to discuss your inventory management software idea or want to build an eCommerce platform for your firm. Meet our experts for a virtual conversation. Being in the industry for over a decade we have mastered several technological advancements and look forward to building a successful online venture for your business. Get a free quote today!
inventory management softwareSoftware developmentsoftware development company
Subscribe to Our Newsletter!
Stay Updated to the Technology Trends for Every Industry Niche.