How Much Does It Cost To Hire Node Js Developers?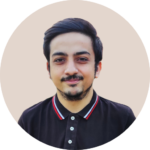 Summary: In the past few years, the developer community has seen a significant rise in Node.js development. The high demand and immense development scope have brought many heads turning towards it. With the success of apps like PayPal, Netflix, and eBay, every industry is after using Node js services. So, if you are someone eager to know about the cost to hire Node js developers then this blog is for you. Being a web and mobile app development company our expert developers have curated apt Nodejs information for you.
Introduction
Technology has taken a toll on everyone's life. Choosing the right tech stack for successful web software development is all that one needs. The technology space is cluttered with varied programming languages, UI/UX tools, coding tactics, and more. Our experienced app developers are here to help you.
Sit with your list of development tech stacks and start to alter your programming language section. Let's get started with our programming languages. Node js is the most popular and revolutionary technology. Dive into the detailed information about it.
What is Node js?
Node js is a cross-platform web development that supports Javascript. It has the efficacy and flexibility to execute codes outside the browser. The developers can create highly interactive web pages. The technology's runtime is built on Chrome's V8 JavaScript engine. It allows to creation fastest server-side applications with cross-platform capabilities.
This framework is an efficient bridge between the front-end and back-end of the application. It seamlessly and easily automates repetitive tasks, effectively uses libraries, and integrates reusable components. A developer can easily build websites with real-time push capability.
Statistics of App Development in Node.js
The widespread use of a library, framework, or tool, in 2020 among developers was Node js. 51.4% of developers around the globe used the cross-platform system for building robust website applications.
According to one of the reports from the PayPal app, they saw a significant reduction of 35% in average response time.
So, after looking at these statistics, one thing that you will be clear on is, integrating Node js for your web software solution. It is the most trusted and robust open-source library that allows developers to create wonders in an application.
What are the Responsibilities of Node js Developers?
A Node.js developer is responsible for creating the logic of the application by writing server-side in an effective way. Back-end components are typically developed by Node.js developers, who also connect the application to other (third-party) web services. And assist front-end developers by integrating their work with the Node.js application. The major tasks performed by them are:
Knowledge of NPM and Github-type repositories
Precise coding abilities
Front-end and Back-end provision
Proficiency in testing and bug detection
Third-Party integrations
Working with databases
Knowledge of the latest tech trends
How to Hire Node Js Developers?
Being a Node js development company, we understand the stress of hiring the right tech partner for your huge online investment. We have differentiated three major hiring options for you to make it easy.
Outsourcing companies: This is the ideal hiring model for small and large-scale businesses. You can hire a team of Node js developers across the globe. It brings down the overall cost of Node js app development. Along with cost-effectiveness, they provide long-term maintenance and fully secured application. With fully signed NDAs, the outsourcing companies, ensure to preserve the idea of a solution. These companies have dedicated project managers to keep the project on track & update the progress of Node js development. Thus, low cost, great team experience, and qualitative work in your time zone are the benefits of an outsourced project.
Freelancers: This is an attractive hiring option. But there are many risk factors and is costly. One needs to find a qualified Node js developer to complete the project. You should opt for this option when there are minor changes to be done in the software. Some expert developers handle multiple projects and have time constraints. It is also tough to communicate as they have management complexities.
In-house developers: This is the most expensive hiring option as you will have to hire a node js app developer for your project. You will be able to take full control of the development process but will have to pay monthly wages. And bear other expenses regardless of the actual contribution.
Want to hire a Node js developer for a successful software solution? Consult us.
We have a proficient team of cloud developers for you. They will provide you with an apt software solution customized to your business needs.
Talk With Our Experts
After deciding upon the hiring part, you might be anxious about the selection process of an experienced developer. Herein we have jotted down some essential points, make a mental note of these while hiring a Node j professional.
Mistakes to Avoid While Hiring a Node.js Developer
#1 Avoid Searching for Regional Developers
In most cases, as a budding startup or established firm, you tend to look for a developer regionally. This might lead your project to technological constraints. Many candidates have less or zero knowledge about the concept. It is better to broaden your horizons and know more about the experience & knowledge of other developers out there.
You can hire a team of Node js developers across the globe including the US, UK, Australia, etc. Offshore Node.js programmers are skilled and are within your budget. It is not necessary to go for developed countries and their developers. You can vouch for developing nations and their abundant knowledge of app technology.
#2 Specific Job Description
A properly drafted job description eliminates the incapable clients and helps in narrowing down the selection process. As an employer, you will be clear about duty allocation, responsibilities, experience, and other skills. It will be an easy and quick selection procedure. The candidates matching the description will only apply for the project, thus you will obtain a trustworthy developer.
#3 Curating Personalized Interview Questions
When you curate such interview questions, it will help in clearing out the heard from the real candidates. Also, such a personalized questionnaire will make you come across some technical queries of your own. You can easily cross-question it at the time of reviewing a web app developer.
#4 Other Mistakes That You Might Make
Accepting the developers with years of experience and ignoring the security concerns of programming. You might also prefer full-stack developers over dedicated back-end ones. Certain Node js developers are proficient enough to have some knowledge, but a keen insight into software workings. Thus, consider a developer after knowing his work in the full light of the career events.
Cost to Hire Node js Developers
Finally, come to the crux of this blog. The cost of hiring a Node js developer- depends entirely on the engagement model, the overall expertise, and the web app development company. 
Now!
How to approach and test a firm? This surely is a major concern for you, right?
It is very simple, approach your desired firm, and select some of its services. See the work of their developers and decide on a long-term technical partnership.
An average Node.JS developer salary in the USA is 120k USD and from other countries like:-
UK: 100k USD
Australia: 90k USD
Germany: 90k USD
India: 45k USD
(These are all approximate yearly pricing for app development)
If you are looking for a developer who will work on an hourly basis then the charge for such freelance developers starts from $22. If you are looking for a more reliable and affordable option, then hire offshore Node js developers. There will be no quality compromise and you will get a qualitative application in the area.
Node js has a long way to go, and many trends to set. Some technological advancements like:-
Serverless architecture
Microservices
Real-time applications
GraphQL deployment
Cloud computing & more
If you are someone eyeing this technology stack for your development, there is a long way to go. Be a part of such a revolutionary programming language and boost your online venture with it. An expert Node js developer along with a flexible time zone & effective testing qualities will help you in making a flawless application. Be selective in your choosing process, be precise about your project requirement, and run through a developer's knowledge to date. Thus, you will end up developing a seamless Node JS application development.
App development companyhire node js developersnode js app developmentnode js developersnode js development companywebsite development company
Subscribe to Our Newsletter!
Stay Updated to the Technology Trends for Every Industry Niche.