How much does it cost to build an on-demand app for fitness trainers?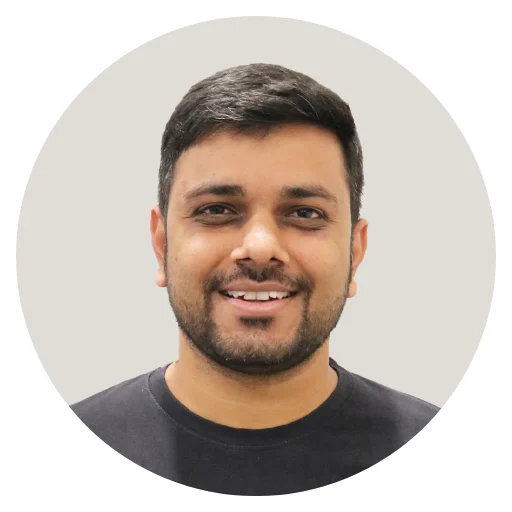 Summary: Technological advancements are disrupting the fitness industry. With the advent of digitization, apps have become an essential part of our lives. Whether it is a food app or a fitness app all are leveraged as per the current needs. Looking at the recent scenario of COVID and lockdown, people, especially millennials have taken charge of their health. The global online fitness market is expected to reach USD 3.50 billion for the forecast period of 2021-2025. This is just the beginning of a new online fitness revolution. Being a fitness trainer or a health specialist, the evergrowing fitness app development marketplace is awaiting your presence. If you are considering creating a fitness app, do have a look at this blog. Our developers have curated a guide on how much it costs to develop a fitness application. Dive in and check out some intricate details for a successful fitness on-demand venture.
The First Wealth is Health- the very best fitness quote for today's time. Recently, the Nike training club app has seen a 100% increase in its weekly active users. This shows the rising necessity of fitness.
Health and fitness have always been on the priority list of everyone. But because of the fast lifestyle and economic status, it has always been on the back foot. With the advent of digital health and fitness, people can make quick decisions related to health. Mobile apps have increased the adoption of workout apps, nutrition and diet apps, and fitness tracking apps. These all cover different functions of fitness programs which makes them a reliable and handy source of tracking body health.
Global Statistics of Health and Fitness App
The health and fitness apps have seen an upsurge of 405 million installs in 2020, up 22 percent from 332 million in 2019.
Consumer spending on fitness on-demand apps in the US also saw an increase of 42% from $592 million to $838 million.
These statistics vitally prove the pivotal role of fitness applications past few years. There is constant growth in the fitness mobile app development market. It is projected that with an annual CAGR of 21.6% from 2021-2028 the global fitness market is valued at $4.4 billion. After looking at these statistics and revenue opportunities, have you made up your mind to develop fitness applications? Or Are you still confused about how to build a fitness app? What is the cost of creating a simple fitness app? We have curated a step-by-step guide for you. Let's dive into it.
There are many factors that play a major role in deciding the actual cost of fitness app development. The type of application, feature integration, technology stack, hours of development, as well as deployment platforms. Let's have a look at these factors in detail.
Types of Fitness App Development
One has to choose the type of fitness genre in which one wants to excel in business with the targeted audience. So these are the types of fitness applications to choose from.
1. Diet and Nutrition App
These apps are like personal dieticians in everyone's pocket. A person remains healthy and fit, by maintaining a balanced nutritional diet according to the app. They can also fight diseases and obesity issues by following strict diet plans. Some renowned examples of this online genre are MyFitnessPal, HealthifyMe, and Waterlogged.
2. Activity Tracking App
An individual can track down their day-to-day activity with the help of these fitness-tracking apps. Every motion is taken into consideration for accurate data. From climbing to sleeping and running, every calorie is counted and goals are measured. Runtastic and GoogleFit are the best fitness apps in this genre. The users can also set their activity regime and track down their duration of workout, heartbeat, etc.
3. Workout and Exercise App
The workout apps provide an individual with a range of exercise routines, according to the body type, and a targeted body area. It helps to ton down the body by setting weight-loss goals, live video exercising, and weight training sessions online. MapMyFitness and Sworkit are some of the best exercise applications in the genre.
4. Yoga and Meditation App
The yoga applications provide tutorials, videos, and images, to help achieve the correct yoga posture. Some also have meditation tactics, asanas, and other routine exercises. Yoga Studio & Headspace are apt examples to bring peace of mind and relax the body.
After deciding the type of application, you need to make a list of features that are necessary for the development. Let's have a quick look at the technology-driven fitness app features.
Features to Integrate into a Fitness App
User account & login:
The sign-in process has to be easy and intuitive. Allow your users to sign in directly from their social media accounts. One must integrate these social networks to the earliest in applications. Avoid manual signups and save your targeted audience time & effort.
Video integration:
Whether it is a workout app or a nutrition app to engage a major chunk of the audience, one has to integrate videos. These can be workout-related or food-related videos with expert tips.
Activity tracking:
It helps users get accurate fitness needs and further requirements. Tracking daily fitness activities, water consumption, and all the physical data can be mentioned in detail under this functionality.
Wearable device integration:
Wearable technology helps in connecting with external devices in a synchronized manner. From phones to watches and devices with big screens, seamless data sharing is possible. It is a convenient tracker for fitness freaks.
Geo-location:
A user can create routes for walking, running, or cycling. It helps in tracking distance and exploring places via the map, as well as makes tracking easy.
Push notifications:
These help in motivating and achieving individual goals, or workout sessions in the app. It also keeps the audience updated about new facilities and in-app functionalities.
Gamification:
Use some competing elements in the form of rewards, and badges, to motivate and build a strong mindset of achieving the in-app goal.
Live streaming:
It is an optional feature. This allows users and experts on your platform to live to stream their routine workouts with tips to the online audience.
Pre-set exercise routine:
This feature allows users to customize their routine workouts. It helps in making an exercise routine convenient for a targeted audience.
Thus, these are some of the intuitive and user-friendly features of a health and fitness application. Now, moving on to our next fitness app development cost factor.
Technology Stack for Fitness Application
The technologies you choose depend on what you need in the app. So, generally, these technology stacks presented here are a necessity for every fitness app. Make a mental note of these when you approach a software development company.
Programming Language
PHP, JS, React Native/Swift, Java
Cloud Services
AWS, GCP
Push Notification
Firebase
Geolocation
Google Places API, Google Directions API
Database management
MongoDB, Atlas DB, MySQL, and PostgreSQL
Payment
Stripe, PayPal's SDK, Apple Pay
Front-end (client side)
HTML 5, CSS3, Bootstrap, JavaScript, React js, Vue.js – for web client
Mobile – Android (Java), iOS (Swift), Cross Platform (React Native and Flutter)
Back-end (server side)
PHP – Laravel, NodeJS
So, these were some of the tech-stack for the fitness application. As we said earlier, this might vary depending on your needs and the fitness app developer's expertise. Let's dive into another cost-oriented factor, the app development platform.
Native App or Hybrid App
A native software application, which is built using specific programming languages for any one of the platforms. App development can be done for the iOS or Android platforms. The iOS apps are written in Swift, Objective-C and the Android apps are written in Java. The native app development is fast, and responsive, and makes tapping functionality easier on the device.
The hybrid software application is deployed on iOS, Android, and Web platforms. These apps are built-in Javascript, HTML, and CSS. They are code-based apps that save time and money & are easier to scale. Once you have deployed on one platform, it is easily launched on another without any technical issues.
So, now, you can make a call for yourself. The app development platform will vary on your budget. Thus, keep this major difference in mind while deciding on a Webmob Technologies deployment app store for development.
Let's get into the approximate development hours, which will help in calculating an estimated figure for your fitness app development.
Development Hours for Fitness Application
| | |
| --- | --- |
| Phases | Estimated Hours |
| Technical Documentation | 50-70 |
| UI/UX Design | 150-200 |
| App Development | 600-800 |
| Project Management | 100-150 |
| Quality Assurance (QA) | 150-180 |
| Total Hours | 1000-1300 |
Also, there are some post-deployment management services, which if you opt for are added to the cost estimation.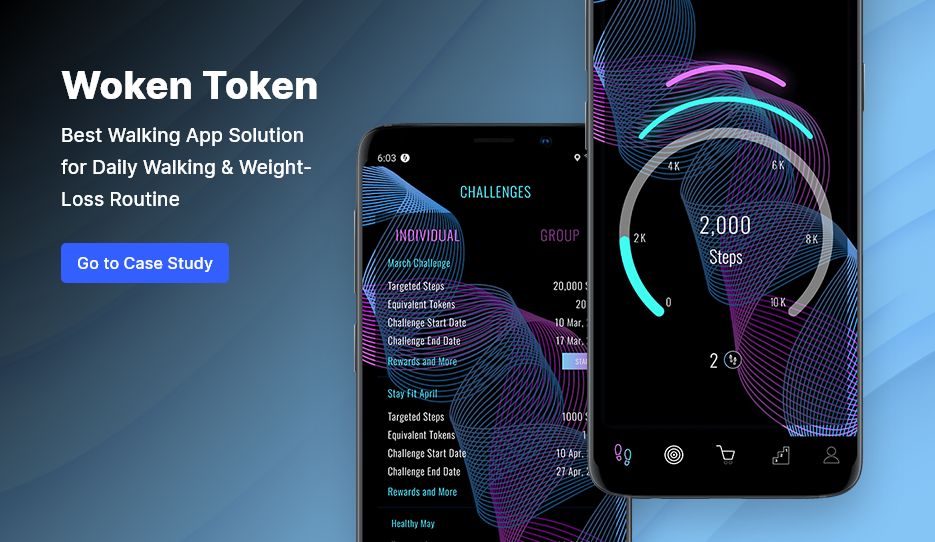 Before ending this blog, let us take you through the monetization ways from which you gain online income from app development.
Monetization Strategies for the Fitness App
In-app purchases: There are multiple in-app purchases like specialized diet plans, personal training from experts, and videos on fitness lessons. The users can purchase these to obtain better results on their fitness.
Advertisement: Being a fitness app, you can easily rope in some fitness experts, nutritionists, and diet food products, for advertising on your online venture. These collaborations will also provide you with online income.
Membership model: The online users are bound to pay monthly or yearly subscriptions to avail of certain features of the application. You can go for this monetization tactic only if there is an option to avail yourself of professional fitness training or video lessons in the application.
Affiliate sales: One can easily rope into affiliate marketing with reputed fitness brands or sell merchandise online. By doing this, you only have to ensure that it goes with your fitness brand and ideology online.
Consult our experienced app developers with your software idea
WebMobTech has experience of over a decade of. The team of proficient app developers seamlessly builds a feature-rich software solution for a successful online venture
Let's talk
Build Your Fitness App!
So, these were the factors that play a crucial role in deciding a fitness app development cost. If you are planning to make one, ensure roping an experienced software development company. The vision of a developer along with his services will bring a drastic change to your app development. We, being in this business for over a decade have seen the transformation of the fitness genre from offline to online. It has an immense potential to reach millions of people with just a click. Discuss your app idea with us, and get a better perspective on it. Email us at [email protected] or contact us at +1-408-520-9597.
App developmentApp development companyApp development industryfitness appfitness app developersfitness app developmenthealth and fitness apphealthcare app development
Subscribe to Our Newsletter!
Stay Updated to the Technology Trends for Every Industry Niche.