Dedicated Developers Vs. Freelancers: Whom & Why You Hire?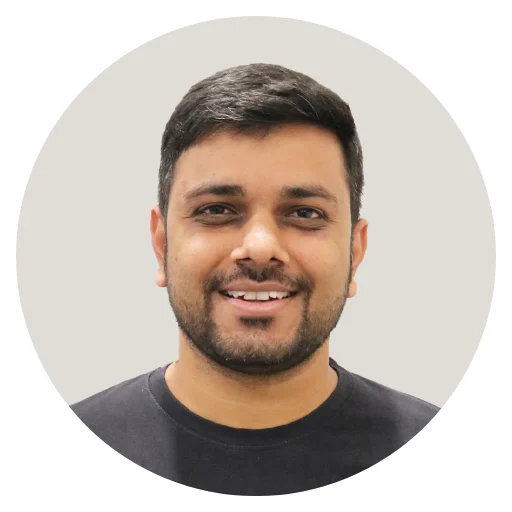 In recent years the IT industry has witnessed enormous evolution of new web and app development technologies yet frameworks that are emerging continuously to provide businesses and industry niches with quality-driven web and app software development services. So, today I am going to brief you about dedicated developers vs. freelancers. Why do you consider them before hiring one?
It might be tough for you to choose the appropriate technology stack as well as its development resources from this open IT arena, and you might get confused that who should I go or consult with for the development. So, here are some aspects that you must need to consider before you hire dedicated developers vs freelancers or freelance developers for your next web and app development project.
There are certain aspects and things you must need to consider and understand before hiring dedicated developers vs freelancers/freelance developers.
What is the biggest dilemma for any business, & startup?
It's pretty difficult for any startup, business, or industry owner to opt for the right technology partner, whether it's a freelancer or a dedicated developer/team. In this article, I am going to help you understand who and why to hire for your next web and mobile app development project.
As you all know, mobile app development services have evolved in the last few years, and both business and startup owners, as well as technology partners, want to stay updated online for leveraging sustainable growth of the business and startups.
If your business has an online presence, but still needs developers to tune and update the software solution within a predefined timeline at affordable costs, then whom should you consider hiring? A freelancer or a dedicated developer from a reputed organization.
A simple answer to this verdict depends on how big your development requirements are and how much you are willing to pay for the particular web or mobile apps that will enhance and empower your startup and business with reliable yet quality-driven web and mobile app solutions in the global market for your valued customers. Mostly when you hire a dedicated developer or team from a company, it will enable you with full control of the development resources and their daily work progress.
In the case of freelancers, you will get the daily development report but can't control them according to your specific customization needs. If you hire dedicated developers or development teams from a web and mobile app development company, you will experience enterprise-grade tools like Slack, Jira, and Trello for proper project development and management cycle.
But it seems missing in the case of freelancers because most of them don't use project management tools, and that will trouble you in managing and understanding the day-to-day development progress.
Here is the most important part of this blog where I'm going to brief you all about the company as well as freelancers, to state their differences and feasibility for marking your selection criteria or process by conducting client reconnaissance and past overviews.
Why and why not businesses and startups go with freelancers
The main reason that any startup and business owners prefer freelancers due to the lack and fear of losing control over the project development process, which leads to both loss of time and money.
If you hire a freelancer for your project development, then you shouldn't be able to increase development resources according to the needs of your project's complexity.
When you outsource your complete project development to freelancers, then the entire communication and development flow is a bit unclear and causes uncertain turnouts as well as delays in the delivery deadline, which will be catastrophic for anyone, whether it's a startup, business, or an industry.
If the freelancer, you hired stop working due to some uncertain issues and leaves the project development in the middle, then other freelancers will not involve in the project development which will cause delivery delays, and leaving a burning hole in your pocket.
Freelancers work at lower rates, but the maximum of them work according to their preferences and time. So it is difficult for both of you to manage the development work and communication if you are not in the same geographic location.
In maximized conditions, the freelancers don't have any confidentiality contracts which means privacy and security are affirmative with verbal communication, which might risk yet compromise your complete project development.
Reasons & benefits of the company to hire dedicated developers or a team
When you hire dedicated developers from a company, you have certain flexibilities, more precisely a quality-driven development process that enables the successful completion of development tasks within the defined time frame.
Brief documentation of the NDA(Non-Disclosure Agreement) contract is being signed by both the company as well as the client to ensure and fortify the privacy and security of the project development process.
Hiring dedicated developers /development teams from a company will enable you to collaborate with skillful developers, who are professional yet adroit and maintains a company or brand reputation by providing enterprise-grade expertise and amenities which gives them a significant plus in hiring.
When you hire dedicated developers from a reputed company, they will work within the professional work methodologies to comply with and execute the overall development process with zero error tolerance. To deliver cutting-edge software solutions that meet all your business or industry vertices.
Hire dedicated developers or a development team from a company that will enable you for bi-directional collaborative communication as well as full control of the development resources to define the exact development sprint and its execution within the given timeline.
In case you hire a dedicated developer, but his/her performance isn't up to the mark or leaves the organization, no worries you are secure, and the company is liable to provide the replacement of another expert developer in his/her place for the successful completion of the work.
As you hire dedicated developers or a team from a reputed web and mobile app development company they not only develop and deliver the product but also provide maintenance and support services for the software product as well.
What must be considered before you hire dedicated developers or freelancers
One thing is pretty significant in your project development that it wouldn't be completed by a single development resource anyway, so hiring multiple resources from different parts of the globe and keeping them in sync to manage overall development progress is a pretty expensive yet hefty task on a day-to-day basis, as all of them are in different geographic locations and time zones. So hiring a company or an agency can offer you a full range of dedicatedly working expert resources within the phases of project development till the deployment is a much viable choice.
Got a project in mind? Our dedicated off-shore developers will create human-centered, outcomes-oriented, and pragmatic software solutions
WebMobTech provides consultation along with a full range of services for project development to speed up your processes and scale up your businesses the firm within the best cost-effective approaches.
Let's talk
Wrapping Up
Still, after reading this article, you are unable to decide whom should you hire for your next web and mobile app project development. We can surely provide consultation and the full range of services for project development to speed up your hiring procedure and overall development process within the best cost-effective approaches.
Most freelancers quote low prices for project development. It seems an eye-candy for you all to hire them for the development that backfires in the long term. If you hire dedicated developers vs freelancers or a team from a top-notch web and mobile app development company, will ensure to provide the best in class web and app solutions that not just deliver values but also enables you for the best performance-driven outcomes of the business in the global marketplace. If you are looking to hire dedicated developers who have the experience yet are pocket-friendly, then connect with us today and share your interests.
App developmentDedicated teamFreelancersHire dedicated developersmarketingWeb development
Subscribe to Our Newsletter!
Stay Updated to the Technology Trends for Every Industry Niche.