How to Develop a Streaming App Like Netflix: Step-by-Step Guide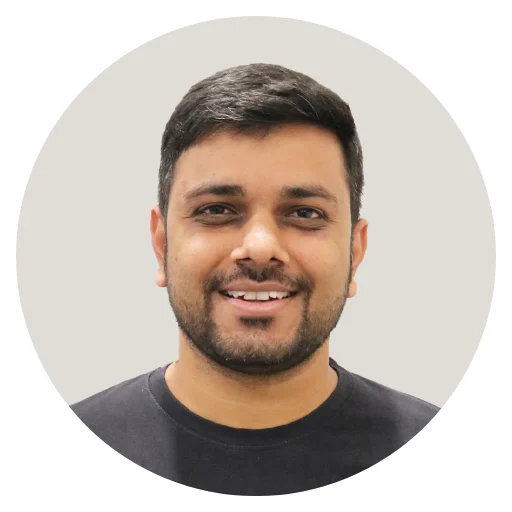 Summary:
Binge-watch is the word of every household.
USD 106.83 billion is the value of the video streaming app market for 2023. And the number is growing with each passing day. It is said to reach USD 416.84 billion by 2030.
As a 13+ year-old web and mobile app development company, we are not surprised by this hype. Yes, indeed! It is not something we did not know. Every house has an individual who is fond of Netflix, Hulu, Amazon Prime, Disney+ Hotstar, etc. These behemoths have a huge fan following.
Of course, with such a global response, everyone is keen to plunge in and create a video streaming app like Netflix. Our experts have prepared a guide to help you build a Netflix clone.
We all are very much addicted to apps. Every minute of the day, we scroll through Snapchat, order food via Zomato, and watch movies on Netflix.
All thanks to Netflix! It has ensured that we use every app while binge-watching on smart TVs.
Can we think about a day without not watching any series or movie on Netflix? No, right?!
Let's get into a brief history of the behemoth.
Now, after going through the whole journey of Netflix, let's get into the revenue of Netflix.
How Much Money Does Netflix Make?
The core of Netflix's income comes from its subscription model. Herein, we have discussed the U.S.A. monthly subscription plan.
$9.99 per month for users who want to watch movies and series. They can use laptops, T.V., phones, and tablets.
For full H.D. videos on two simultaneous views, one has to pay $157.49 per month.
For 4k videos on 4 screens, one has to pay a cost of $19.99 per month.
There is also a basic model with ads that has a $6.99/month.
So, you need to come up with a great income plan in mind, if you want to become the next Netflix. You have to be accessible to every pocket.
The video marketing trend has got a huge hype. But, one needs to understand the chance of success with his app idea. If you are a content creator ready to dive into the genre of streaming services, you need to know the difference between some platforms.
There are two kinds of streaming services online:
On-demand video app: Apps like Netflix, Amazon Prime, etc.
Live stream app: It is an online door-to-door selling. Such a stream helps in the genuine marketing of your business.
To get on the top, you need to have a good mix of both these streams. It will really help your business be a brand in a short time online.
We have written the blog because we have the capability of making your idea the next Netflix! We believe that your video app stream idea and our tech expertise can ace in the digital world.
Now, let's have a look at how you will create your streaming app like Netflix.
How to Develop a Video Streaming App Like Netflix?
#1 Find Your Niche
What kind of content will you provide to your users? There are many streaming niches to choose from. Your goal is to look for a stream that is unmet and has a lot of scope for you to grow along with your audience.
Provide content that is not present on other video apps. Your USP is to present users with great storylines and intuitive features across the platforms.
To present you with a better idea, we have discussed some niches below:-
Fitness: The online audience is now looking for easy workouts at home. You can plan out short videos with full body workouts or a live stream at a fixed time with a professional. Also, one can add other fitness genres like yoga, zumba, etc. It will help to engage more audiences at a time on the platform.
Entertainment: This genre has a wide range of opportunities along with profitability. One only needs to have good content that every age group can watch. The audience is all set to adopt one more video streaming app like Netflix.
Education: You cannot neglect this sector. After COVID, the edtech apps have made their own space by using VoD services. Expert collab, content library, and special classes are some of the features that you must include. Thus, it is a huge and income-generating genre.
#2 Find Your Content
Today, when we talk about the online VoD market, content Is and Will remain king. To ace in the world of video apps, you have to get something unexpected for the audiences to be on your platform.
How will you produce content?
Would you use a distributor's video?
Will you create your own content?
If you opt for the former, you will have to take care of certain other things like:-
Distributor's license
Rent movies from authorized distributors
Contact the copyright holder
Now, you can rely on both options. It all depends on your business goals as well as your budget for a flexible SDLC.
And if you go for the latter one, then do focus on content.
#3 Choose a Money Model
Money is the prime factor of every business. You need to work out the best monetization model. Herein, we have given you an idea of how you can get money from your Netflix-like app.
Pay-per-view: A user has to pay for every content they watch. It is the best way to earn in the online streaming services. If you want to step into more than one end goal like live stream, sports, trade shows, etc., then go for such a model.
Ads: It is a very obvious money making model. You have to approach the right firm that wants to promote its services on your VoD platform. This works both ways for you as well as for th e brand. It will also draw more audience to your app.
Subscription: It is again a very know method to make revenue online with your streaming service. Your users will pay a monthly or yearly charge to use the platform. You have to plan the best subscription model that makes them purchase one in no time. It is a very effective model to release content on your video app platform.
#4 Know Your Needs
You need to know what is the core needs of your business. Below are a few points that you should consider for your app.
Speed of Internet: You have to figure out the internet speed for your content. How will you provide quality content to your users? At what speed will all the content be available on your app? It is the most important decision to make with a streaming service; thus, take it wisely.
Cloud hosting and computing architecture: For more RAM, storage space, support service, and security of data, you should use a cloud host. It is the best service to keep your app on point with quality and fresh content. Such operations will also allow the A/B test & avoid all the caching architecture problems.
Core security: Every user wants to be on a secure online portal. You have to protect every content with the customer's device in real time. Figure out the best tech for your core security needs and encrypt your user data easily.
Payment gateway: You must choose which payment gateway to integrate in order to have simple, secure, and traceable payments. One can give varied payment options like Stripe, 2CheckOut, PayPal, etc.
Track subscriber logs: With time, your audience will increase. You need to have a proper track of your subscribers, their content, and the duration spent in your app. Every user will have a different subscription plan; thus, you have to gather data precisely.
#5 UI/UX Design
To start an on-demand video business like Netflix, you need to ace UI/UX.
Your competitors are quite strong, and to beat them, you have to give users extra special treatment in your app.
What kind of design do you want?
Do you want to represent your business's end goal?
Have you listed the features & functionalities you want on the home screen?
Do you want to customize your icons?
How many pages do you want?
And a lot, many other questions! You have to sit with an experienced team of UI/UX designers to get the best outcome of your online venture.
#6 Create MVP Model
Why should you build an MVP model? On-demand video apps is a very fragile market. To ace it, you have to work really hard on your consumer offerings. The MVP model will always make it easy for you to understand what your audiences are actually looking for in your app.
You will be able to make a user-friendly app with glitch-free SDLC.
Expert Advice: How to build a successful MVP? Get a good team. You have to note the time at which your app is getting ready with a certain set of features. It does help businesses from incurring great losses online. It is a trial-and-error method to know your audience and your success ratio digitally.
#7 Know the Feedback
To validate your MVP model, you need to look for legit replies of users for your app. It is necessary to improve your services as per the users. Get the best from the feedback and develop a great app with an experienced team.
Why Should You Rely on Our Word?
13+ years and still going strong with the digital presence. 120+ experts head our IT firm. We have created over 500+ projects in 25+ industries. With the digital spectrum, we have also grown with our skills and tech stacks.
Get the best on demand app development services from us. We have worked on an amazing Netflix-like app with intuitive features and functionalities. Also, as seen in the image above, we have recently, been awarded as the Best UI/UX Design 2022 from TechBehemoths. We have been the leading names for reliable app development from Clutch.
Now, let's confront the burning question of the hour.
How Much Will it Cost to Create a Streaming App Like Netflix?
Every SDLC has different requirements. It all depends on your budget and your choices of platform, features, tech stacks, and more. Here, we have discussed some of the criteria for you.
Approximate hours that a developer requires to build Netflix-like app:-
#1 Which Platform Will You Choose for Your Ott App?
All the platforms have different pricing formats. It all depends on which audience you have developed your video app for. Are you targeting only the iOS audience? Are you going for an Android app? Or Will you invest in both platforms? Or will you go for web apps? Once you make up your mind on this one, you will get clarity of:-
Audience
App platform
Features allowed for the platform
Tech stacks that function exceptionally well on a platform
#2 What Kind of Features and Tech Stack Will You Include?
There are many features and tech stacks to integrate for a successful Netflix venture. You need to be accurate with your features list and the tech stack you want.
As per your selection of these two things, the experience of a developer to hire is decided. You can list down IT firms that are actually providing the tech stacks for your venture. And are good at feature integration.
#3 Where Is Your Team of Developers Located?
Now, this matters a lot. You have to decide on where is your development team located. Globally, the pricing of hiring a developer is quite different. So, you need to have a good look at your budget and select the location based on it. Here are the hourly rates of the developers listed below.
| | |
| --- | --- |
| Region | Developer's Cost (Per Hour) |
| North America | $50 to $250 |
| Australian | $50 to $150 |
| Western Europe | $35 to $150 |
| Eastern Europe | $25 to $150 |
| Asian | $10 to $80 |
Now, the on-demand video apps are backed up with profound backend and frontend tech stacks. Here, we have listed down some great techs for your venture.
Bonus Details for Your On-Demand Video Streaming App
Make Your Netflix Clone App Successful With These Technologies
AI/ML
With the recent advances in AI, there is no doubt that it will disappoint us. The tech is made to thrive forward in the digital realm. One can have all the user details, recommendation engine, content modification, and more.
For all the security reasons, you should opt for ML. Right from YouTube to Netflix, every big firm has used ML for their user's utmost security. It analyzes data in its best ways. Thus, it will become one of the richest ways of bringing in money for your online venture.
5G technology
Based on the broadband connection speed and current network conditions of the viewer, quicker and better results can beat top video streaming apps. Thus, integrate 5G technology's power into your plan to become one of the favorites of your target audience.
Blockchain
Blockchain provides us with great support and data security. Along with that, if you integrate such tech into your streaming service, then you will give your users many more surprises. First of all, you will give them the leisure to pay in bitcoins for the movies or series they select. And also, you can bring in a twist to watch ads. One can watch ads and earn a token or reward. It can be a good monetization strategy, too.
Expert advice: All these tech stacks do have their own cost to integrate. You can use them as a growth perspective for your app at a later stage. It will help you bring new things to your audience along with prosperous online growth.
Now, after you make the video stream app, it is crucial to market it. So, ensure that you have a marketing plan ready for your app. You have to be among the audience until you become a household name. Be it online or offline, market it with all your strength. Put aside a sum of amount and come up with a great strategy.
Conclusion
How to create a streaming platform? How much cost will it take to create Netflix like app? What features to include in the video streaming app? And more such questions will be answered by our experts with insights. Book a slot to talk with our tech brains and get to know the feasibility of your app idea.
The video streaming app market size is going to increase. We are not saying it because we want to partner with you on a project, it is a proven fact. There is never going to be a decline in the use of smartphones and TVs. People have become advanced with every passing day with the digital world. So, there is a lot of opportunity in the online world, you need a good tech partner to function with you by your side and provide you with all the necessary online needs. Invade the digital space with a proficient tech team like us!
FAQs
1. How much time will it take to develop the MVP of a video streaming app?
The average hours to create a streaming platform MVP will vary in between 200-500 hours. It all depends on the features to be integrated and the experience of an expert working on the same.
2. What is the current number of subscribers on Netflix?
As of 2022, 221.6 million paid subscribers on a global platform. And this number is ever-increasing as it has a great fan following for the coming days.
3. How do free streaming apps make money?
Such video apps rely on ads that play during the movies or series. Also, some completely rely on their business models and give their users the facility of free content.
Subscribe to Our Newsletter!
Stay Updated to the Technology Trends for Every Industry Niche.