On-Demand Video VS Live Streaming: A Detailed Guide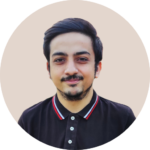 Summary: The video marketing trend got a huge boost post-COVID. Home entertainment has become a thing. And with that being settled, the wave of social media with its new features made it all happen. Reels, short video formats, memes, etc., made the whole online streaming universe possible. On-demand video(VoD) apps or live streaming apps are popular among millennials for their services. If you think to be among the on-demand streaming platforms, have a good read of the blog. Dive in and know about marketing video trends, growth, and benefits of such integration into your apps.
Introduction
What you see is what you get– the famous marketing mantra fits the on-demand streaming genre well.
Right from a food app to a shopping app, every online venture has tried to include a video or live stream to excel in branding. The global entertainment industry has no way to stop with such an immersive online tactic.
Millions of users prefer live TV rather than a traditional TV set. The streaming platform has expanded to not only videos, music, and movies; but also to books; users audio stream them daily.
Brands, marketers, and content creators are onto video streaming apps. Streaming viewership has increased with every passing year.
We have also surveyed an age-wise streaming obsession of the global audience. The numbers are quite promising! Here is a great comparison of cable and streaming service, which is used by millennials to boomers at different point of time in a day.
So, it is clear that the streaming genre attracts an audience of every age. It is an equally accepted genre from both ends. There are websites and apps to host bold content, and there are people all over the globe to watch it.
Now, let's have a look at each of the giants personally. What is VoD? difference in demand VS Streaming? What does streaming TV mean? Let's start the guide.
What Are On-Demand Video Streaming Apps?
Who will not like to watch their favorite video again and again? YouTube & Netflix did it for us. It has dramatically transformed the way videos are viewed and broadcasted. On-demand is the complete opposite of live streaming. The users can pause, play, and repeat a video at their convenience. One just needs a stable internet connection.
VoD is more than a binge-watch on Netflix. It is used by all kinds of professions, right from education to entertainment; virtual content is a part of everyday life. The main benefit of VoD is that it allows audiences to access videos in their leisure time and is compatible with every device. Thus, it results in easy video data transmission via real-time stream protocol.
Some of the intriguing statistics of on-demand video apps
The global video streaming market is set to grow to USD 1902.68 billion by 2030 at a CAGR of 19.3% during 2022-2030.
As of 2022, the total consumer spend on digital home entertainment in the U.S.A. was $34.5 billion.
The top three brands in the video streaming market are Netflix, YouTube, and Hulu.
Apart from these three, here are the top video apps as of 2022 that are making a mark on a global level for users.
So, if you are someone who is eyeing the on-demand streaming sector, then do make a good effort. Also, if you are unsure whether to invest at once in the genre, try MVP or prototype model. Test your idea and get it in front of the target audience to know the response. Do it by investing a little; if you are confused, then do have a look at the MVP VS Prototype blog and pick a suitable SDLC.
Now, let's look at some of the benefits of VoD to get a clear picture of what to opt for. Our experts have curated some good reasons to develop an app like Netflix.
Benefits of a Video On-Demand Streaming Platform
We all love our 'me time,' don't we? It all started with Netflix & chill.
The online streaming world gave a new twist to every ending TV serial or movie. People can access their favorite content from any place and at any time.
Watch it unlimitedly. These apps surely have their due audiences, i.e., from Netflix to Amazon Prime & Disney+ Hotstar have their viewing user base.
Actually, with the addition of online watching, the users want more choices to glue their eyes too. So, without further due, let's get into the benefits.
Easy to Connect & Pre-produce
A user needs a strong internet connection. Apart from that, one can auto-adjust the bandwidth per their connectivity to watch a particular content on the video platform. This facility makes the streaming facility more adaptable.
On the other hand, the content creators get more time to produce and improvise their stories. Thus, resulting in fewer production mistakes. Though the production process might take a long but will provide a polished result in the end.
Variety of Content & Creative Tools to Present
As the online world has few norms to look to, content creators have the freedom to produce and distribute content in their way. They can also edit & create streams to show certain parts to grab the audience. It allows more creative tools to blend into one project and make a difference in the online space.
Popular and Convenient
We want our hands on every popular thing, don't we? The best example is these ever-streaming video apps.
The video business is popular among millennials. VoD has a wide distribution on varied platforms. Thus, it helps to reach a mass quickly. It is convenient for both parties, i.e., the app owner, as he can delay publishing and broadcasting to give the best quality videos to the users.
And for the users, such content is a treat to watch. So, video apps are today's digital world's best marketing and branding channel.
Huge Community
One meets like-minded people who have similar viewing interests. As an owner of the venture, you will easily get a database of the users in a go. You can study the behaviors and target other people of the same interests to your app. And this is how the existing ones will help you bring new ones, and the cycle eventually yields profits.
So, now without further due, let's look into the other famous option- live streaming. This section is also curated well by our experts. Have a good read of the same.
What is Live Streaming?
Brands have gone haywire to use live streams. Millennials buy what they see. It is like the modern version of door-to-door selling, with a slight twist.
A user just needs a good Wifi, mobile, or any device. One should also have good marketing skills and engaging content tactics.
Live streams have a very short span to attract users. Of course, there are no time barriers in a stream, but it is hard to grab the attention of potential buyers.
Again, it does show the brand's openness. It is the best tactic to gain trust and loyal mass. The firms can pitch their end goals directly and talk one-on-one with the audience. It is indeed a fun and interactive way to get to the targets.
Benefits of the Live Stream Platforms
Social media has played a pivotal role in this genre. Instagram did a huge favor to the brands by bringing in the feature. One gets to experience things from far before the buy. It generates authenticity and easy brand stability in the market.
Cost-effective
With live streaming, one does not have to look for a big setup and budget. The streamer only needs a good recording device, the internet, and a social media presence to reach the masses. Costly setups do not fulfill the live stream idea; one needs to be natural and show things in its most basic setup. So, the main aim of 'going live' is to show what your brand stands for without filters.
Effective Time Management
What does streaming live mean? Stream live at ease, in your team, and market the essence of your service in person. It does not consume time, as no setup or team is needed. It is just you, your product, and other core teams (if you want them to be a part of the stream).
The users can also enact a play live to engage mass and lead them to their brand's aim. And as it is social media, the word of a 'live' show spreads fast.
Real-Time Interaction
You can interact with the audience on multiple platforms. And get to know what they are thinking about your service via comments. Thus, at once, you can get on-the-spot reviews of your target group.
Immediacy
Immediate response is what live stream is all about. You will convey the exact thing in streaming. It creates authenticity in real time. And thus, it is appreciated by users around the globe.
Now, let's head toward the showdown of VoD VS live stream apps.
On-Demand Video VS Live Streaming: Key Differences
The online video platform has two main strategies: on-demand video streams and live streams. Let's get into it. Here's a highlight- Live streaming allows users to watch videos in their own time frame and with a stable internet connection.
In particular, live streaming content is exhibited live to the audience and once you record it, you can easily create a VoD stream.
On the other hand, when we put streaming VS VoD, the monetization factor plays a major role. For live stream content, there is no income generated, whereas video-on-demand has a great monetary value.
Based on your firm's goal, both models have their own importance. But, if you are longing for a long-term return, you should definitely opt for VoD app development. It does have a high value of return compared to live-stream apps.
When to Use Vod and Live Streaming Apps?
Live streaming is easy to carry from offline to online. But, if you consider the brand longevity, you should go for VOD; they are effective online assets. Now, let's see what is the best time to use both of the models.
When to use VoD?
We all use VoD daily. It gives us a view at your convenience facility. With Netflix, Hulu, Amazon Prime, etc., people enjoy their time watching varied content on any device.
One of the major perks of VoD is you can create content in bulk. And provide users with a library full of their loved content. Thus, as a brand, you will get the flexibility and power to market your VoD service.
So, if you need flexibility in creating and publishing content, you should go for the VoD app.
Recently, our team has made ready-to-deploy e-books and music streaming solution. The advancement has great features like global search, multi-lingual, playlists, and more. Users can engage in the software to read their favorite books and listen to songs they love. The team has made the app with the extensive use of Nodejs & Laravel.
When to Use Live Streaming?
Now that you know how to use VoD, it's time to look for a live stream. This model creates authenticity and a one-on-one chat with the targeted audience. It does not have a time barrier and is a great engagement tactic.
For example, a brand or a fitness instructor has an apt chance to show their services. They can show the audience a product sample or the service as an online session. As the setup is quite
simple, it does not cost much. What will you require?
Smartphone or digital camera
A solid internet connection
Social media profile on Instagram, Facebook, Twitter, etc.
You might require a live streaming solution if you want to develop a more expert live streaming service to monetize. Another perk is to create a library of on-demand videos where viewers can access previously streamed material.
When Should You Use Both the Models on Demand and Live Stream?
To succeed in the marketing world, you need to have a blend of VoD and live streams. You have to notify your audience and go for brand awareness.
Let's find out how you can use both at once.
You will have to create a base for your brand. You need to create VoDs and broadcast them on different mediums.
Also, on the other side, you need timely live streams to get a reality check of the audience and get their approval. It, thus, helps build trust quickly.
Both these models add an extra layer to the brand's value. It helps to look toward the emotional and practical side of one's product or service. In other scenarios, too, you can use these two models effectively.
Live stream of a pre-recorded video: One can easily use VoDs in the form of live streams. You can market the edited version of the content relevant to your targets.
Use live streams as VoDs: Once the live is over, you can easily put that video on your YouTube channel or Instagram feed. It will stay on your page for long and help you to make good profits via views.
VoD Streaming With WebMob Technologies
We have contributed to the on-demand video space with many apps right from apps like Netflix to music streaming. All of it with intuitive feature facilities like one's own playlist to videos, multi-linguality, and more. With the use of robust tech stacks like PHP, Nodejs, AWS cloud, and Laravel, we created the best for the online world.
So, if you are looking at the media and entertainment app genre consult us and get to know the feasibility of your idea. We have developers who have a minimal experience of 4+ years to develop apps keeping in mind your needs.
Conclusion
For better performance, a business needs to use both online stream versions. It will help to build a stable brand across the globe. People with time tend to visit all your online work, for which you have to provide them with authentic material to rely on.
If you have any queries about how to develop a VoD app? What is the cost to build a live-stream app? Consult us for free and get a quote for your idea. Invade the online space with great tech brains in the business.
FAQs
1. What is the major difference between on-demand and live streaming?
On-demand videos are the ones you can pre-produce and publish on your channel or profile. Live streams must be performed instantly to know the reaction and build brand trust. Live does not stay for long, on-demand is meant to be a part of your portfolio until a user does not delete the video by himself.
2. Can a live stream become a part of on-demand VoD?
Yes, a live stream and its edited parts can be converted into an on-demand video. It gives the content creators ample time to look for other stuff online to increase their reach.
3. Which VoD platforms are famous?
Netflix, Hulu, Amazon Prime, Disney+, and HBO are among the five best platforms all over the globe when it comes to VoD.
Subscribe to Our Newsletter!
Stay Updated to the Technology Trends for Every Industry Niche.