7 Good Reasons To Start An On Demand Video Business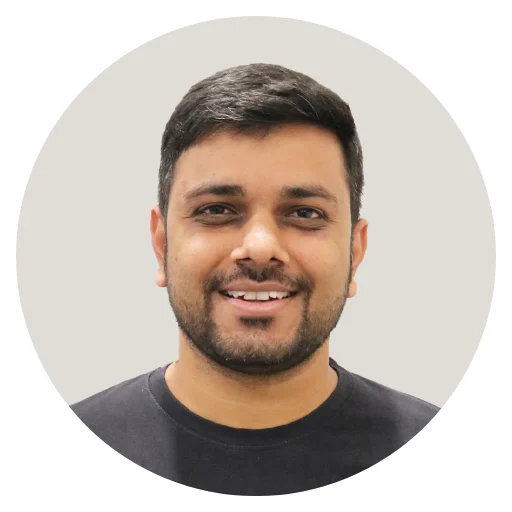 Summary: On demand video business has become a huge deal post-COVID. Everybody is glued to their screens, waiting for the next big release. People are lurking to watch great content online. According to a report, the market is all set to reach 2.15 billion video users online by 2025, resulting in a great online profit.
So, if you are looking for an opportunity in VOD streaming or On Demand Video streaming, then have a good read of this blog. Here are some of the ever-evolving reasons to create a streaming platform online. Let's dive into the blog quickly.
What is VOD? How did video marketing work? What are the benefits of online streaming? All of these questions are answered right here.
The tradition of TV programs, VCR/DVD, or local video stores for millennials is long gone. The new wave of content creators & bold content has set up a new genre of On Demand Video apps. 
It all started with content creators.
Netflix, Hulu, Apple TV+, Amazon Prime, and more such giants have proved successful pioneers of On Demand Video streaming services. And, now, we are all great fans of all these platforms.
The change in the spectrum of user behavior has been the epicenter of the online video stream genre. People want to watch and share qualitative and accessible content.
The global video streaming market is said to reach USD 455.45 billion in 2022 and is said to reach USD 1,902.68 billion by 2030.
It is an insane number! How has the VoD market grown so fast?
The answer is simple.
Increased Internet access
Online subscription models
Engagement on social media
Viewing experiences
User behavior (it changes with time)
It has a great scope to grow. Open up to all the possibilities out here and grab onto the suitable streaming space.
Now, let's get into what On Demand Video mean. We know that you truly have an idea about it, but it is OK to remind yourself again and again. 
What is On Demand Video Streaming(VOD)?
A VoD platform belongs to course creators, thought leaders, and those who embark on changing the world. In other words, inspirational people who decide to sell their stories or videos online.
There is no denying that it is a profitable business. Now, why will you believe us? We have proof. Here are some of the great growth stats:-
78% of U.S. households are clinging to at least one or more video streaming platforms.
Netflix is still the king of all VoD apps, with 231 million subscribers.
13 hours and 11 minutes is the average time of an American on a digital platform.
Whether it is a movie, music, or video game, people love to have control over their data usage and viewing perceptions. With this new wave, movies that used to stay in cinemas for six months stream instantly on VoDs. The global live-streaming market is expected to reach over $247 billion by 2027.
You are about to start an online video business or video stream app, so the major concern is income. Where will you get it? Here are 3 major models of a streaming platform.
Three Types of Monetization Options:-
How will I warn from an online streaming app? How to monetize my video app? Here are some of the ways in which you can bring easy income to your platform.
SVOD: This is a subscriber-based model. It allows monthly or yearly fees from a user to gain access to a video library of his choice. It is a popular income source for such on-demand apps.
TVOD: Users are supposed to buy videos or exclusive content. Thus, it is called transactional videos.
AVOD: Viewers must consider the ads to continue watching the video. It is the most profitable approach as businesses give more sum if your content channel or app is popular among their target audience.
Other monetization methods too like paid in-app channels, paid in-app content, promotions, and donations that help to gain more frequent income online.
So, now let's quickly dive into the reasons to start an online video business. You will always experience all of these advantages or reasons in your SDLC.
7 Reasons to Start an On Demand Video Business
There are many perks to launching a VoD application online. Of course, you will need some reason to hold on to while planning to invest in such a huge online genre. So, herein our team of expert developers has listed some evergreen reasons.
#1 Manage & Collect Your User Data
Do you have to buy a user base? Struggle with third-party analytics? Wait no longer; your streaming business will help you out with it.
User data is the king behind every business decision. With the database, you identify your user view. It can make or break your business and set you apart from competitors. So thus, it gives a great insight into your business. Also, you can manage them in a cloud server and secure them for a long time.
#2 Independent and Scalable
You can be your boss. Add new features, innovate your venture, and change to become the ONE like Netflix.
You can take decisions and move ahead with several tech stacks and UI/UX designs of your choice. Create a scalable app and present it in front of the users. They are ready to give it a shot to new live-stream entertainment.
Our expert's development: Being in the IT industry for over a decade, we have contributed some great app like Netflix, music streaming app, and short video app. Our experts believe there are still many variations yet to be explored. We are the ones ready to blend in with new tech combos and succeed in the online streaming space.
All of these apps are developed intricately. If you keep user behavior and their choices in mind, you can gain great results in no time. And so, we have built a clean UI/UX to avoid confusion. We constantly update, maintain, and ensure the smooth functioning of the venture.
#3 Own Online Community
Who does not like to sit around people with like minds? We are the ones to get to the place where our group is. Today, there is a trend to watch or listen to things in a group.
You create what you love. People will join your liking—a platform with people of similar interests. With the video streaming solution, you can get the audience to watch or hear what you like.
It is also one of the major benefits of streaming online. Such a business always has a bright day; some engagement is found in the venture. There are different sets of people for every type of streaming, so you will also get your exact match quickly.
#4 Unique Branding Exposure
Apps & solutions are a part of your marketing. You have to use them well to gain your end goals. It is the most engaging and modern way to reach your audience quickly.
Video streaming services are the ones that provide a lot of exposure for more time with the audience. So, you can easily ensure brand awareness and first impressions among your selective Gen Zs.
#5 Great Accessibility and User Experience
Who does not like to watch new content? We all are lured toward interesting things.
Millennials are easy to experiment with. Launch your app with whole new features and content. Also, to win their hearts, allow them access to your app from anywhere.
Accessibility is the key to reach your audience.
You need to stream content without any geographical restrictions. A media and entertainment app's crux is to provide entertainment worldwide. Give the best user experience to your audience and get them the best suitable stream to watch for a long with curiosity.
#6 Diversify Your User Acquisition Model
A while back, we learned a very important lesson from Facebook. When it crashed for 3-4 days in 2021, businesses suffered huge losses as they depended on ads and other promotional activities on social media.
You can get a hold of such a mishap for your firm.
With your own streaming business, you can create your marketing tactics. One can live stream, run promotional notifications, send emails, etc., at a pace. Thus, you can grow in your little ways independently.
#7 Goodwill Creation
When you have your video streaming platform, getting and studying user analytics becomes easy. You can do every desired change in no time in your venture.
Thus, it helps to create goodwill among the loyal consumer base. And helps in skyrocketing your app's fame in real-time. As these apps are getting exposure and can generate curiosity among millennials, online streaming has a bright future to survive in the market. As a brand, you will also be able to appeal to investors and buyers, allowing you to sell for more.
Why Is It a Good Time to Invest in a Video-On-Demand Stream Business?
Exponential Market Growth
Music, live streams, movies, and games online have completely changed the traditional norms in COVID.
The media and entertainment industry has shifted dramatically to online streaming services. As of today, such online streams are encouraged by GenZ all over the world.
As we can recollect, video marketing worked well in COVID, despite a grave decline in other industries. Let's take a look at some obvious evolutions.
Online music streaming: We went from CDs to iPods to the digital world
Video streaming online: We went from TV to DVDs to online
Online live streaming: We went from live TV news updates to online live shows & premiers.
Instant needs of users & fast business engagements have brought us a long way. Every other day we discover something that must be dealt with instantly. And so is the case of online entertainment; we all love to be entertained instantly.
The market growth is exponential as people can look at a movie or TV show a number of times. They have full control over internet access, time, play/pause, and other features at their fingertips. Everybody loves to watch things in their me-time and get it over with.
Step into the genre when it is at its peak, and this one certainly is!
Couch and popcorn have become a new norm in almost every home. We have become habituated by the stream, sleep, and eating patterns. Thus, the genre is about to grow with every new venture or update in the existing one.
People Love Content
With the onset of COVID, we were forced to live in our houses. It gave a major opportunity for these businesses to flourish well in time. People enjoyed watching movies and other online stuff in those days.
The likeability of some type of content and story started from there. Now, users are after mature content, which is only possible digitally as there are fewer norms to follow. Also, the experts have earned a lot of profit overnight through video stream apps than in other genres.
So, the response is mutual from both ends. The users and makers have witnessed happy times with the online genre. To ace the game you have to grip your audience well in time.
Adaptability in No Time
People adopted this habit in almost no time. Family times are now best conducted with such activities. Again, it is a great time spent alone and with a group of favorites.
Instead of going to theatres, people enjoy the same things from their homes. And that too without intervals or ads. So, the idea has been adopted with open arms across the globe.
Thus, they are fond of Netflix-like apps. This is the best time to invest in the genre, as people are addicted to such a lifestyle.
Want to Develop an App Like Netflix? Discuss the Idea With Us.
Let's talk
Conclusion
Exposure to video streaming or live streaming apps is very easy. People are loving every other option they come across. So to succeed in this entertainment app world is quick. Now, for free time, people are wondering to hook on to some specific digital medium and pass the time in leisure. Online media apps have much to offer and strike at the right time with growing ideas.
If you have any queries on how to develop a VoD app? What is the cost to develop a live-streaming app? How to hire a developer? Consult our experts, and get an apt option for your project. Get a free quote for your idea from us.
FAQs
1. What are the business models for video streaming apps?
There are many business models, but three of them are very famous among enterprises:-
Charge users for the app
Give services for free but include ads
Freemium model
2. What are the must-have features of an on demand video app?
Sign in/signup
Video Library
Easy stream from a social media account
Watch list
Review/ratings
Multilingual support
Chat/Discussion
Cloud-based DVR
3. What is the cost to develop a video streaming app?
Three main factors highly influence the cost of a streaming app- the design process, app development, and testing. Depending on your choice of tech stacks, architecture, features, deployment maintenance, and testing method, an estimate of the project is decided.
Some firms have varied hiring models. They suggest you make changes as per your budget in their offerings.
4. What are the benefits of VoD apps?
You can make your own brand and engage with audiences across the globe. With it, you will also get the necessary insights of users to act upon and update the app as per it.
Subscribe to Our Newsletter!
Stay Updated to the Technology Trends for Every Industry Niche.