7 Good Reasons To Start An On-Demand Video Business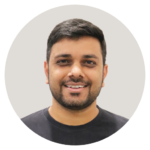 Recall those days when you had to adjust your schedule around your favorite movies and TV programs. Those times when you had to rent out a movie DVD/VCR from your local video store. You have to make a note to return it on the due date failing which you had to pay a fine for the late return. Still struggling for high-quality video and sometimes you have to pay for the lowest quality video.
If you were part of this era and recall such instances. This is the must-read blog for you to know why video on demand is growing in popularity. But now you have too many sources to watch your favorite programs, movies, and other videos. Video on demand has significantly changed the way video content is viewed.
The contribution of video on demand changes the way people watch traditional shows on TV. Thanks to the fast internet availability. Subscription video-on-demand services like Netflix, Hulu, and Amazon Prime have taken the TV viewing world and transformed the Over-the-top (OTT) viewing experience and switched over to online streaming services to get access to their preferred pay TV channels via live streaming.
The first ones on the list of those who need a VoD app are broadcasters of series, movies, and TV shows. Why? Users have changed their viewing habits. Now they prefer VoD to traditional TV. 80% of global respondents who use on-demand content say they watch movies, followed by on-demand TV programs (50%). VOD gives you a chance to watch your favorite videos at your convenience rather than at a fixed time.
So, let's get straight to the benefits of your video business. Before diving into the benefits of Video on demand (VOD), let's know what exactly is Video on Demand.
Video on demand (VOD) lets you watch your favorite movies and TV shows at your convenience instead of a schedule as decided by traditional TV(cable/satellite) providers.
Imagine having a DVR at your service provider's end that records and lets you play back any TV show, any episode, any program any sports, or any movie at any date and time once it had been broadcasted.
So, what makes VOD a better option than linear TV? Let's dive into the advantages.
Benefits Of Custom Demand Video Streaming App
1. Convenience:
VOD is the only service where customer can select their convenient time and place to watch their favorite shows and videos. There is no restriction in watching the video. Customers can watch as many videos as they want at any time and place.
Also, unlike traditional TV operators that bind you with long-term contracts. These are not easy to break away from; VOD streaming services have no contractual obligation. So you are free to discontinue your subscription at any point at the click of a button.
You can subscribe to more than one VOD service at a time since all these different subscriptions may still cost you lower than a cable/satellite TV bill that keeps increasing yearly.
In a Traditional TV model, you can only avail of a Cable/satellite TV provider specific to your geographic location. This further limits you with the choices of TV service providers. In contrast, VOD lets you stream videos irrespective of which geography you belong to since all you need to do is log in to your streaming service account to get instant access to scores of videos.
In a Traditional TV model, you can only avail of a Cable/satellite TV provider specific to your geographic location. This further limits you with the choices of TV service providers. In contrast, VOD lets you stream videos irrespective of which geography you belong to since all you need to do is log in to your streaming service account to get instant access to scores of videos.
Options:
You are not bound to long term to any provider, you can subscribe to many at a time or switch to anyone without having to worry about any costs or regulations preventing you from doing so, so in traditional TV, a viewer depending on where they are may have just one or two options. And the providers may be forcing long-term contracts, so when someone wants to switch, they can't do so easily.
So, if you are providing your customer with good video content or a reason to watch your video, you will be the winner of the on-demand video business.
2. Online Community & Passion:
One common thing in all Netflix-style businesses is their strong sense of community.
You can build an entire community around you with your idea and the industry you are passionate about. And, because these are like beyond the entertainment people want to join in and talk about them.
Bringing people through a topic they love, creates original content to entertain your community. If you are a media company or director and you have the stories or content for the people around you. This is the best time you can invest in On-Demand Video Streaming Apps like Netflix.
You can not instantly be wealthy but if you have like a good amount of audience and your content is good enough to entertain or engage the audience then yes success is near. If you create a Netflix-like platform, you'll have a very high chance to build a good business on that tried and tested model. So, the odds are in your favor.
3. Source of Passive Income:
SVOD is the "subscription model" so you will have the same customer month-on-month with your subscription plan. You can increase the customer with the reference of your current community.
The lifetime value of a subscription customer is pretty high or you don't need to be there at the point of sale. So, you can focus on creating more content for your customer, you don't need to pick up customers each day.
Having your platform allows you to position yourself as an authority in the market. When people see you have a set of video content to inspire them. They can't stop but they will buy it from you at a premium price.
The more money you make or reinvest in your business, the better quality of your content/work will be. After all, if your point is to help your customer through your platform then your customer will also help you to grow your platform.
4. Full Control Over Your Variety of Content:
When you create your own VOD platform or App like Netflix, you have total control over your creative content. There is no advertiser's guideline that will kill your income. You have the flexibility to create whatever you like, for whoever you like, without compromising your creative vision. And that is the benefit of the VOD business.
People are always hunting for creative content from the internet and if you can create that kind of content this is the business for your kind of people. The world is your office to create whatever you want or whenever you want.
You can travel the world to meet the people around you and create your adventure video and just upload it to your platform for your audience.
5. Monetise Your Current Fan:
If you already have a great audience online on Instagram, Facebook, Twitter, YouTube, Snapchat, and other social media platforms then you can give your audience more value by having your own on-demand video business.
6. Unlimited Customers & Accessibility:
A platform like Netflix is accessible to everyone from anywhere. You can access the platform with just a single click using the device you are comfortable with, like a laptop, mobile, or tablet.
The customer base is very wide when you choose the video business because there are no limits to customers anyone from anywhere can access your platform and when you will have a wide audience you will have more business or profit.
7. Ad-Free Entertainment:
We all know that while watching TV channels advertisement always has bad timing you are paying for the channels and still, you have to watch the advertisement. VOD is the service when you pay for the premium membership you will have ad-free entertainment. Time-saving entertainment is what VOD gives the customer and they attract to it.
Today is the best time to start your VOD business which your customers are waiting for. Want to learn how to develop an on-demand video streaming app like Netflix? Just click here!
Develop video streaming solutions and provide your users with an immersive experience.
At WebMobTech we deliver robust video streaming applications with agile development methodologies to engage your potential audience.
Request a quote
Wrapping Up
On-Demand services may be more complementary to our lives, as content can be enjoyed at any time, and the viewing experience can be customized to suit our tastes. Creative video makers have more chances to get a wider audience.
We already explain the benefits of the profitable on-demand video business. Video creators, Directors, Media or Entertainment companies, Film producers, business leaders from media industries, video producers, and independent directors who are passionate can leverage this style of SVOD (Subscription Video On Demand) model and create a successful online business. Be a creative video creator, Create demanding videos, Be patient, and Build community, and in no time, you'll have a profitable video-on-demand business that you love to run.
Want to read the case study for a similar app like Netflix just click here.
And if you want more detail on how to develop an On-Demand Video Streaming app like Netflix just read this article.
If you still have doubts and you think you need some expert advice on your business just book your free consultation call with our expert.
App developmentmarketingMobile appOn-demand appVideo streaming app