What Does WebMobTech Have for the Finance Industry in GITEX?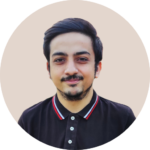 Summary: Technological disruption has brought significant growth in every industry. Out of the many industries, finance is the most organized one. With the increase of digitization, the GenZ and the baby boomers have adopted the new wave of instant access to every financial crisis. The global fintech market expecting to reach $309.98 billion at a CAGR Of 24.8% in 2022. Let us look at some of the fintech advancements that are set to reshape the fintech app development industry.
Evolution of the Fintech App World
Gone are the days of rushing to the banks for loans, transaction alerts, and money transfers. People are gearing up with trending ways of managing their financial services. From digital payments to loan management, loan management to the stock exchange, everything is done via our fingertips. The modern technology change of 2021 is yet to bring remarkable growth in the finance app services.
The banking and finance sector saw a tremendous increase at the time of the COVID-19 pandemic. The fintech world witness an unusual rise when people start shifting their finance tasks digitally. Let's have a look at some of the brimming global fintech statistics.
The digital payment segment is expected to reach US$8,266,917m in 2024.
The share of the population in the USA using digital banking is forecasted to rise by 65.3 percent by 2022.
Latin America is all set to explore the fintech market. It is forecasted to reach $150bn by 2021 with its online financial services.
By the end of 2021, the total transaction value is expected to surpass $6.68 trillion.
These are the major statistics that might incline you to the online fintech app development world. There are endless possibilities for your finance business to expand in all horizons digitally. From tracking a person's transaction details to checking his account credibility, the database is managed seamlessly. Along with data management, other tedious manual tasks are handled well by automating them via finance software solutions.
If you want a more fruitful insight into the technological advancements and the dedicated software solutions built by our experienced developers, then, visit us at GITEX Dubai.
GITEX Technology Week has been the pioneer of innovative, tech-savvy inventions. Be a part of it from 17th-21st Oct 2021, and witness a pool of opportunities for your banking and finance business.
Reshape Your Online Fintech App Development Solution With These Technological Integrations
#1 Blockchain
Recently digital currencies are becoming popular as they are providing customers with secure transactions. It helps avoid fraudulent activities with its decentralized database. Every transaction is recorded chronologically and maintains the accuracy of records. Blockchain technology efficiently reduces the amount of time that goes into doing manual ledgers and organizing every single database. One can prevent third-party fraudulent activities as it is a decentralized network.
#2 Robotic Process Automation(RPA)
RPA is a boon for the fintech industry. This technology has well automated everything, from maintaining balance sheets to the creation of invoices. It undertakes other tasks like communicating with legacy systems, garnering accurate data, and completing them with efficiency and at a much faster pace. It improves customer service, as one can encrypt chatbots for 24*7 query resolution and satisfy your online consumer in real time.
The RPA development service is about streamlining the workflow with computer software robots. At WebMobTech, our experienced RPA experts will standardize your organization's processes and improve efficiency & productivity by automating complex tasks.
Get to know more about finance app trends at GITEX by interacting with our proficient developers.
We partner with SMEs and entrepreneurs across the globe to build top-notch solutions that are user-centric and believe in setting new innovative digital standards.
Let's talk in person
#3 AI & ML
By the year 2030, AI will reduce the operations of fintech companies with its tech innovations. By detecting financial scams and risks, AI development services can help to bring cybercrime under control. It can also improve customer experience because it can quickly record all contacts. The software can easily get varied contacts of customers and the organization and use the information to offer tailored offerings to specific customers.
Fintech companies will increase financial inclusion in 2021 by providing banking services to the underserved and by making banking more efficient, rapid, and secure. Thus, do not miss out, on this ever-changing world of digital finances. Automate your business and witness the growth for yourself.
Conclusion
In this ever-growing fintech market, if you are the one looking to be on the bandwagon with other astonishing developments like Revolut, Chime, and Prism, then the online finance world is awaiting your presence.
With the technology advancements like AI, Blockchain, and RPA, the fintech world is revolutionizing. Being a budding finance startup or a fintech entrepreneur, one can integrate these tech inventions and provide users with seamless online services.
For an exquisite in-person conversation on your fintech app idea, you should meet us at GITEX 2021. WebMobTech is going to showcase some widely used tech innovations at the trade fair. Do visit to gain extensive knowledge on fintech app development. Enhance your business with custom-made fintech advancement to streamline your finance functionalities.
finance software solutionsFintech app developmentfintech software developmentGITEX 2021GITEX dubaiGITEX Technology Week
Subscribe to Our Newsletter!
Stay Updated to the Technology Trends for Every Industry Niche.