Future of Real Estate Industry: 5 Trending Ways Virtual Reality Technology is Transforming the Space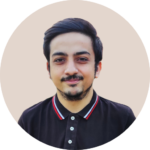 Summary: Technology is transforming the real estate industry from printing catalogs to virtual visits. If you are a budding realtor or entrepreneur who is aiming to use modern Virtual Reality technology in the business, then this blog is for you. Herein we have curated some benefits and trending ways to lure buyers to buy specified properties.
Are you a realtor aiming for higher lead generation and greater ROI? But, is someone contemplating real estate app development to achieve the same? Probably thinking about the cost involved in the development?
Well, digitization along with technological advancements have made things possible for us, Mankind. Modern technology is used everywhere, and the real estate industry has no exception. The latest innovation in AR and VR have advanced the process of buying, selling, and managing properties.
To buy and sell a property is just a click away. From extended reach to instant deals and multiple services listing, a realtor can have it all. To get a current market share in the trending digital space, you need to have a hold of trending software technology.
According to research from Goldman Sachs, virtual and augmented reality are forecasted to become an $80 billion market by 2025. And the VR market in real estate is expected to generate $2.6 billion by 2025. 
Aren't these the most fascinating numbers to join the online trail of real estate innovation?
Being a real estate entrepreneur or an agent, you should consider these tech stacks for a profitable offline as well as an online business.
Let's understand the importance of Virtual Reality technology with the help of an example. Herein we have described two scenarios.
For instance
Imagine a house purchase with the agent describing physical attributes like area and building material.
Imagine a virtual house tour with all the amenities and interior decor. before physically addressing the actual space.
Which one seems to be a better choice? The second one, right? You got your answer. Being a real estate owner you will have to attract your audience. The first scenario is not appealing when it comes to selling a house. The real estate business runs on what one sees. The buyers are not interested in knowing the physical attributes, they want to know its interiors and surroundings.
The second scenario is the one where the buyer is almost sure about the place. 80% of the agent's work is done without conversing with the client. VR technology is made to match the imagination of customers. Let's quickly take you through the advantages of AR VR app development in real estate.
Benefits of Virtual Reality Technology
Cost-effective: Virtual viewing real estate technology replaces traditional marketing methods. It results in a better ROI and eliminates the cost of staging a property. A realtor saves expenditure on petrol, house maintenance, other real estate site listings, and more. Thus, virtual reality for real estate is a one-time investment that gives a huge return in the form of goodwill, prestige, and a loyal customer base.
Time-saver: The VR app development is a real-time saver for agents and clients. With the help of technology, one can virtually view the property anytime from any place. It saves a lot of hassle from traffic jams, busy work schedules, unknown locations, and more. A realtor can easily reach out to global-based customers and expand their audience.
Enhanced client engagement: Traditionally the buyer had to visit the location and see the building. One single visit was the deciding factor. But, with virtual visits, the consumer gets a whole new experience. One can visit the property "n" several times, from any location at their preferred time. Such tech-savvy visits ensure a positive response from the client.
In-depth analytics: With the help of technology a realtor can easily know the analytics from the virtual tour done by the client. The key insights show proper bifurcation of user behavior and preferences. This helps in future improvements and consumer needs.
Without further due, let's get into some of the trending ways AR and VR will enhance the user experience in real estate.
5 Trending Ways AR and VR Technology is Transforming the Real Estate Industry
#1 Interactive VR Software for property display
Virtual headsets are the future of real estate. As a realtor, you can provide your consumers with an intuitive and emotional experience of the space. Instead of roaming around for a suitable space, from one locality to another, such 3D tours are bliss. These visits are guided and interactive with conventional videos. Such videos can be fully virtual or a 360-degree capture of the place.
A customer gets to know the place more through the visualization added via VR. Being a simulated tour, they are created in a way in which the buyer can move around the property by clicking on specifically designed spots. This VR software makes the user's experience outstanding and helps in fast decision-making.
#2 Staging a property with AR/VR
Is it easy to sell a house that is unfurnished? Or Is it easy to sell a furnished house?
Anyday a furnished one. The interior of the property speaks louder than words. We, humans, are very possessive when it comes to buying a house or a working space. One is always after aesthetics and designs. This is where AR/VR will help the best. It showcases the property with staging. The use of AR allows property design with furniture and essential amenities. Thus, the setup enhances the user's buying decision.
#3 Architectural representation of the space
When you create a VR app for your business, many opportunities will lead you toward success. This technology is capable of building properties that have not yet been made. Earlier it used to be a risky business for realtors to sell such an imaginable property. With the advent of AR/VR, unbuilt properties can be made with their infrastructures, interiors, and architectures. It helps a buyer to choose the land for himself by selecting the apt surrounding and area.
#4 Virtual Commerce
Are you willing to expand your business into an eCommerce shop? After the virtual tour, you can allow your customers to make changes to the interior. One can also make the provision of an online store where the customer can buy items presented in the virtual staging. With the help of an experienced VR app developer, you can increase your online profitability along with customer satisfaction and retention resulting in virtual reality in real estate apps.
#5 AR/VR Apps
The most convenient and pocket-friendly technology is applications. VR app development comes with unlimited customization along with all the above-mentioned functionalities. With a real estate application, a realtor can perform multiple tasks and run the business smoothly. Such virtual reality technology app development will attract more users and leverage a competitive advantage.
Are you ready to create an AR VR App for your Real Estate?
Real estate is all about AR VR technological advancements. If you are aiming to provide your customers with the best realtor experience then you should innovate your marketing tactics. These technologies can deliver superior-quality virtual tours that determine the instant success or failure of your real estate investment. Thus, as a property dealer, this will give you a much-needed economic scale in the capital-intensive market of real estate.
Expand your business with our web & mobile solutions
Being a renowned software development company, we have made several applications across industries in a decade. Discuss your app idea with us & build a successful online venture for your business.
Get a free quote
Being a web and mobile app development company, our expert app developers have adapted to the shifting change in the digital space. If you are someone, thinking of invading the online real estate business, then we are your technological partner. Discuss your VR in real estate app idea with us and get a customized solution for the firm.
App development companyVirtual reality for real estateVirtual reality technologyVR in real esatewebsite development company
Subscribe to Our Newsletter!
Stay Updated to the Technology Trends for Every Industry Niche.