How to Build a Real Estate Management App?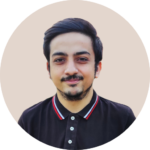 Summary: Online presence is mandatory for every business in today's transformed era. For better consumer reach and engagement every sector is after software innovations. The real estate business is also one of the businesses, trying to grab its claws into the online world. If you are considering building a property management app development, being a realtor, or property manager, this blog is for you. With the help of our proficient developers, we have curated some information. It will help you in making a successful property software solution.
Buyers decide in the first eight seconds of seeing a home if they are interested in buying it. Get out of your car, walk in their shoes, and see what they see in the first eight seconds– Barbara Corcoran
8 seconds!
A very short period, right?
How can one grab a potential customer's insights in such a short time? In today's fast-moving world, everyone is looking for easy access. And the aptest way to do so is, of course, the software solutions!
Especially in the real estate industry, it is very hard to engage a customer in buying a home. One has to keep constant management and track of property & its maintenance. Along with that, a realtor also struggles with back-office work and finances. Looking at the current scenario, a reliable way of managing huge property data is an app for real estate.
We are not saying it, for the sake of it. Here are some intriguing worldwide statistics showing the actual need for realtors apps.
Global Market for Real Estate Software
There are a large number of people shifting from their homeland to other places in search of work. The sudden upsurge in the economic landscape has hyped the real estate marketplace.
The global real estate software market is forecasted to grow at a CAGR of 5.7% and reach $20.6 billion by 2026.
The property management software enables a realtor with expense tracking, customer relationship management, enterprise resource planning, lead generation, and more. The rapid adoption of such streamlined software has led to an intriguing future profitable number.
According to the National Association of Realtors, 74% of home buyers agreed to the fact of searching for a home on the internet. These real estate statistics state the trust factor of people. This says that buyers will use more online handy information than agents.
The rise of technological advancements in Artificial Intelligence, cloud, and others has improved the real estate business workflow. The growing population and public properties are among the other major factors for online property management applications. A high development across the cities also adds up to the growing necessity of instant home-finding software.
What more would you like to hear from us? There are 9% of prospective buyers who responded to no newspaper ads for real estate. 6% responded with no home books and magazines to rely upon for property or home buying. The world is shifting, so the probability of luring customers online to buy a property or house is very much high. You can build a real estate app in the form of a website or mobile app to create your brand in a synchronized way.
Now, let's have a look at the benefits of real estate management software. How will real estate applications leverage your business from the competitors? Have a quick read.
Benefits of Real Estate App Development
1. Quick Property Inspection & Search:
The software applications are made for potential buyers' convenience. Invest in a realtor mobile app, as you can show apt information in a single place. You can add details, prices, property images, areas, etc. The application can provide easy searches and an intuitive customer experience.
2. Powerful Communication:
Constant contact with the potential buyer is the key to success. You can easily ask for updates and also communicate the latest listing of some relevant properties. The best real estate apps in business do have this constant loop for a better client conversion ratio.
3. Create a Business Identity:
The main goal of every business is to reach a wide targeted audience. And many entrepreneurs believe that real estate apps make it possible for them. It builds a powerful online identity and also gives a competitive edge in the market.
4. Secured data storage:
The property management app is all about securing data. One can have a list of tenants, properties, houses, buying-selling ratios, and more such data listings over here.
5. Analytical Support:
Such applications show a full insight into the business. From organic traffic to lead generation, everything is graphically represented. One can easily track their profits and losses, and online impressions, by viewing the analytical report.
6. Increase in Sales:
Remember that we are in digital evolution. For home buyers, it's critical to speed up the sales process. But, with the mobile app consumers speed up the procedure with the help of cutting-edge technologies. They can visualize and access the information better before looking at the actual property.
Innovate your real estate business into an efficient property software
Being in the property management app development industry for over a decade, we have our hands on all the latest technologies and years of experienced app developers with us. Discuss your property software solution idea with us and make your business more approachable to potential buyers.
Consult our experts
Build Your Own Real Estate Management App
No inefficient losses: When you plan to integrate an existing property software into your business, it is likely to cost you more. The top real estate software will have hidden charges for certain feature integrations. Rather than that, you can build your software with minimalistic features incurring no losses.
Curated feature integration: You can curate features as per your specific needs. The solutions will be customized and apt for your use. You are the owner of the application which also gives you the power to make changes as and when needed in the solution.
Multi-lingual & multi-currency: The real estate app has to support every local language and currency possible. This feature will enhance your user experience. It is also a user-friendly navigator for the application.
Cross-platform functionality: A custom app with cross-platform functionality will allow you to meet a wide audience on other platforms. You will have seamless software for iOS, iPad, Android, and other devices.
Scalable software solution: The property app development is scalable for every change when you make a custom solution. As per your time and money, you can easily add new features and integrate new technologies for digital evolution.
Now, before ending the blog, let's take you through some minimalistic features to make your realtor app user-friendly.
Must-have Features for Real Estate Management App
User Panel
1. Search: This section does a thorough search using various factors and filters to discover the best results that fit their needs.
2. Property Information: Users may find detailed and accurate property information here, such as a property description, built-up area, carpet area, status, cost, and a 3D view, among other things.
3. Rent or Sell: Make the property available for rent or sale by posting it on the internet.
4. Agent Information: Users can communicate with the agent by receiving information and personal details about them, such as their email address and phone number. Users also inquire about the desired property that they are selling.
5. Maps: Users can utilize the built-in plans to find the exact location of a property and the best routes to go there from their current location.
6. Comparison: Users can compare numerous properties based on pricing, rent, size, location, layout, condition, and brokerage charge, among other factors.
7. Support: Any questions or difficulties can be resolved immediately by phone or chat.
Agent Panel
1. Listings: Manage and change property listings, add new homes for sale, and remove features once a deal is completed.
2. Inquiries: Receive and accept buyer inquiries regarding homes from the listing whenever it is convenient.
3. Lead Notification: Receive real-time lead notifications when a buyer expresses interest in their properties and handles leads using CRM.
4. Responses: The agent is in charge of responding to questions and concerns raised by potential buyers and sellers about properties.
5. Brokerage Fee: Determine the brokerage fees for a property transaction based on characteristics such as the property type, location, and area, as well as current real estate rates.
6. Communication: Keep in touch with vendors and buyers via email, phone, text, or chat and keep them informed about the transaction.
Let's get to know something about the cost of developing a real estate app. It will surely help you to do some calculations and set a budget according to it.
How Much Does it Cost to Develop a Real Estate Management App?
The cost of developing real estate software depends on varied factors. The major one's driving the development money is:
Want to know the approximate cost of your online real estate project? Consult us.
WebMobTech has experience of over a decade of. The team of proficient app developers seamlessly builds a feature-rich software solution for a successful online venture
Let's Talk
Develop an On-Demand Real Estate App for Your Business
WebMob Technologies offers cost-effective web and mobile app development. Our full-stack developers will help you transform your real estate business idea into new digital opportunities. With our highly scalable on-demand apps developed using agile methodology, the online market will become a customer engagement arena for you. It will also increase your reach, and result in brand building & online profitability. Get the best on-demand app development for your real estate business.
App development companyapp for real estateproperty management appsproperty software solutionReal estate app developmentReal estate management appreal estate web app development
Subscribe to Our Newsletter!
Stay Updated to the Technology Trends for Every Industry Niche.