Real Estate Software Revolution: Trending Proptech Ideas for Your Property Business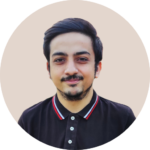 Summary: No industry is immune from technological advancement, including real estate. Real estate technology or proptech has changed the very idea of buying, renting, & selling properties. Millennials are mingling with the real estate software ideas of buying houses at competitive prices at a great location while surfing on their mobile phones & laptops.
Now, of course, if you are reading this blog, you are interested in developing real estate software or are looking for a team of developers to design an intuitive application. In either case, we have got your back! Dive into the blog and get some insights into your realtor business.
With constant population growth and urbanization, the real estate industry has seen hype in the online world. People are engaging more in realtor apps or real estate websites, for buying an apt property or house. And, so this industry is hooking on to the many technological advancements.
Many new realtor startups are gearing up for funding by integrating AI, ML, VR, etc into their online venture. The global market size of real estate software is expected to reach $15.8 billion by 2027 which is a rising 8.9% CAGR during the forecast period of 2021-2027.
The dwelling needs of securing sensitive data and improved data management techniques have encouraged businesses to adopt various software solutions and improve customer retention. The growing real estate software market technological advancements are backing up the industry. With virtual reality (VR) a consumer and the seller can save time & resources. It also initiates an expansion in inviting long-distance buyers and increased user engagement.
Furthermore, artificial intelligence (AI) and machine learning (ML) helps in automating time-consuming tasks, resulting in a better ROI.
Real estate management apps are thus top-rated among businesses to better keep track of customers, and their likes-dislikes, & provide them with instant recommendations of properties that they like to view online.
Now, without doing a further due, let's dive into some of the trending proptech technologies that will enhance your real estate software & engage more audiences to your online portal.
Real Estate Software Ideas
#1 Increasing Obsession with Virtual Home Tours
The pandemic has turned the stones for every industry. Innovations in real estate are one such fruitful revolution. One of the commendable proptech ideas is a "virtual gallery to view houses."
Of course, this is not a new concept but is endured by people all over the globe. VR is not just limited to virtual home tours but also allows investors to preview staged rooms and remodels from their smartphones.
Property developers and investors interested in raw land investments may benefit from virtual reality in real estate in the future.
For a recent example, the popular Zillow app recently upgraded its features & functionalities into a Zillow 3D integrated with ML. It gives prospective buyers a glimpse of the home's layout for accurately designing the floor plans.
If you are a realtor then such real estate solution development can help build trust among potential clients.
#2 E-signing Norms
Virtual notarization is appreciated by online users. eSigning real estate agreements have become a mainstream solution. The global digital signature market size is expected to grow by 26.3% during 2021-2027. The market is also said to reach $24 billion by 2030. The major reason behind this hype is the growing flexibility of the online world and the security measures digitally.
One strategy is to build integrations with cloud-based applications like Dropbox. Virtual signatures have become an interesting way of transacting via smart contracts on the blockchain. Including such a technological move will help gain more attraction & consumer loyalty for your online real estate platform.
#3 CRM for Real Estate
From streamlining lead management to improving client relationships, everything is efficiently tracked for future purposes. Efficient online sales, regular follow-ups, email campaigns, online workflow, etc. are systematically performed through CRM software.
Being an IT software solutions firm, we have also made intuitive & interactive real estate CRM software. It is a ready-to-launch solution that helps monitor your business with all the necessary features & functionalities like lead routing, contact management, calendar sync, in-app calls & chats, etc. Our proficient developers have made all the technological integrations and are also open to more in the existing one to make it suitable for your realtor business. Look into one of our real estate software ideas.
#4 AI & ML Structured Database
In this ever-evolving technological world, data is what one needs to preserve. To keep your database on track, you will have to integrate artificial intelligence and machine learning to have intact consumer base details. These advancements also help a real estate professional in accessing property values, debt levels, etc. It helps in analyzing sales transactions, tax assessments, public records, and other home features such as location. A user finds everything in the wink of his eye in the software itself. Thus, proptech is a great idea to initiate a successful realtor venture digitally.
#5 Integration of the Internet of Things (IoT)
IoT development services allow property owners to conveniently manage visitors by exchanging information via numerous devices. No matter where you are, you can easily track these business moves on the go. Since these devices are cloud-based, they can easily connect to other smart appliances to get a better view of the property. They are very helpful for safety purposes too.
Want to build real estate software? Discuss your proptech idea with us.
Property technology is here to change the norms of buying & selling, with our tech brains being the ones to bring you on the bandwagon with other solutions.
Get a free quote
Proptech- New Real Estate Software Idea
The proptech ideas will completely change the real estate business. These trends are here to stay and grow with other digital advancements. If you are planning to create a real estate app or want a team to develop a software application, then do contact us. Get a professional team to boost your ideation in the online world.
Subscribe to Our Newsletter!
Stay Updated to the Technology Trends for Every Industry Niche.